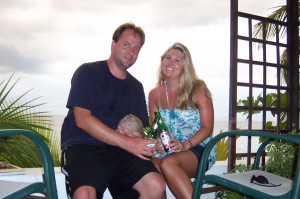 In Puerto Rico on our honeymoon
Thanks for visiting www.lifetransplanet.com!  We hope this page helps you get to know us a little better. Of course, the best way to do that would be to actually get to KNOW us, but this should help in the interim. If you do want to reach out to us, please email us at: lifetransplanet@gmail.com . We would love to hear from you!
We are Britton and Cassie and we were both born in Greeley, Colorado. Yes, we are the fabled Colorado Natives

In September of 2013 we made the big jump to Puerto Rico. The blog prior to that point was about our life in Colorado and all the steps and processes it took to save up enough money to retire in our 30s and move to this beautiful tropical island.
Here's a brief history of our life:
Growing up, both Britton and Cassie were born and raised in the same county of Colorado. Cassie grew up in Greeley and moved to the happening (yes, that's a joke!) northern Weld County town of Nunn (remaining steady or decreasing yearly from 400 or so folks despite the high hopes of the "Watch Nunn Grow" tower) for about 11 years before moving back to Greeley and marrying Britton.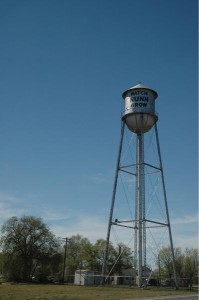 The Nunn Water Tower -Watch Nunn Grow!
Britton grew up in Greeley and never lived anywhere else, or really even traveled much. In fact, he had never flown in a jumbo jet until he met Cassie (but he does have a small-plane private pilot's license, ironic huh!).
Cassie loves languages and learning about and understanding different cultures and lands. She picked up Spanish pretty easily in school and then while she stayed for a summer college semester in Queretaro, Mexico, her Spanish improved and her spirit of adventure was turned on even more. She knew from her brief forays out of the comfort of the life she had in Colorado that new and exciting worlds were just waiting for her.  Britton on the other hand, never really thought too much about leaving or traveling…that is until he met Cassie and she infected him with her adventurous spirit. Now, he too agrees that there is too much world out there to not try and venture out, at least a little!
We have been married since August 2005, and ever since our honeymoon in Puerto Rico we have made it our goal to one day move there. We've worked all these years (Britton in the tech/computer field and Cassie in health promotion), saving and planning in order to make that dream a reality -and it is coming true! We have bought our own little piece of paradise in the western beach town "corner" of Puerto Rico – Rincon. We are getting so close we can taste is and are so excited! (You can read about and see our property here: Our Place in Rincon, PR)
This weblog chronicles our daily lives in Colorado and the steps and processes it has taken to get to Puerto Rico, and finally, the adventures on La Isla del Encanto (the Isle of Enchantment) -and beyond to a LifeTransplanet!- as well. We hope you enjoy reading along as much as we enjoy living it and sharing it! And please drop us a comment or question. It really does help to encourage us to continue writing. Thanks and we wish you all well on the authorship of your own big adventures and life journey!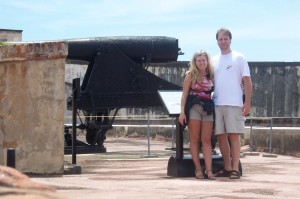 At the fort in Old San Juan, Puerto Rico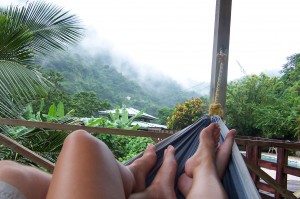 Literally "hanging" out in the hammock in Utuado, PR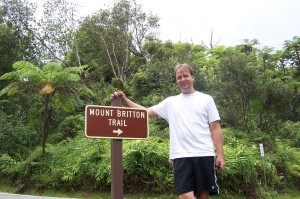 Britton at Mount Britton in El Yunque Rainforest, Puerto Rico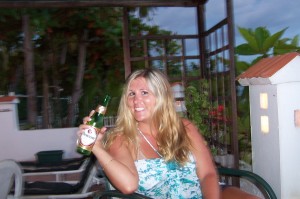 Cassie by the Beach in Rincon, PR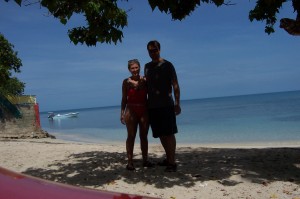 At a secluded beach in Puerto Rico