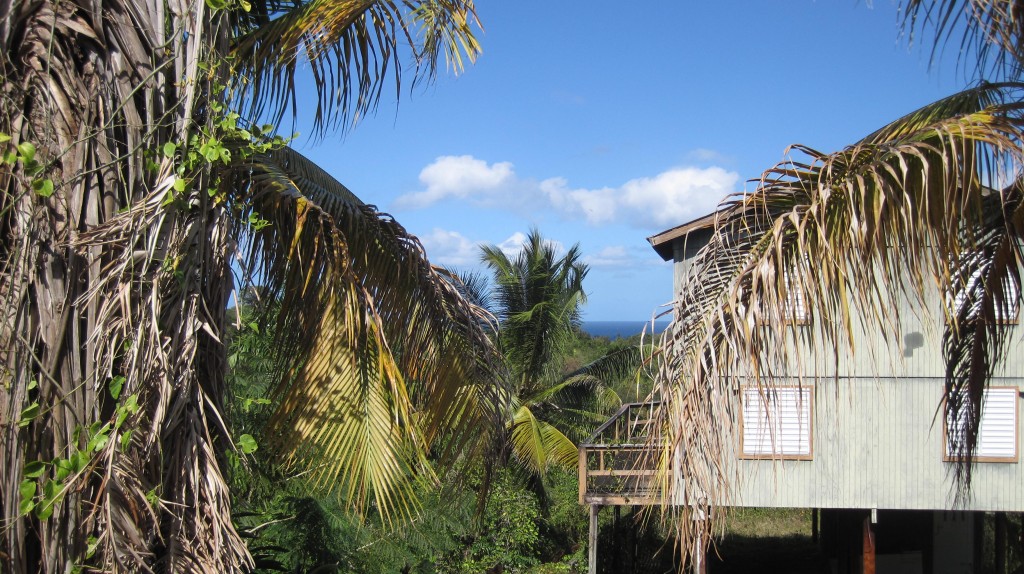 Our House in Rincón, Puerto Rico from the road
On May 23, 2011 we finally achieved our goal of purchasing a property in Rincón, Puerto Rico! It was an exciting day and a culmination of a lot of hard work and vision. But, just like many of our other goals, it is just the beginning. We have big plans for this property and our lives in Puerto Rico.
Our property is in Puntas near the Rio Grande area of Rincón, Puerto Rico. Rincón, just like other cities in Puerto Rico, is divided in barrios, or neighborhoods. You could think of Rincón proper (total population: estimated at ~15,000) as a county and these barrios as smaller cities within that larger area.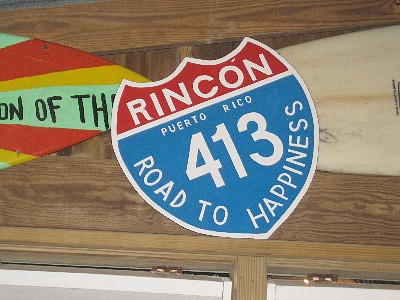 We live down an off-shoot from the 413- The Road to Happiness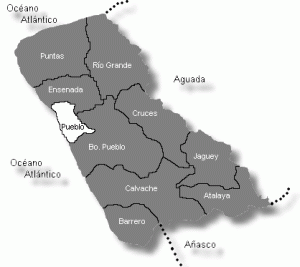 The barrios of Rincón
We are very happy that we chose Rincón. It is a good transition for people from the mainland U.S. because it offers more of the comforts that we are used to. We traveled all of Puerto Rico -and nearly bought properties in Lares  and Isabela (click links to follow those stories)- but found that we were always drawn back to Rincón for the amenities. These include but are not limited to: Internet, good food, nice beaches, other mainlanders/expats who have made Rincón home, that it's relatively uncrowded, the friendly locals, laid back surf vibe, beautiful sunsets, animal services and care, environmental awareness, strong entrepreneurial spirit/business opportunities…and many more. When we found this property that had land and we could actually afford it, it was like a dream come true.
Our place has four jungle acres at the end of a road -a calle sin salida. Currently there are two structures on the property, a wooden house and a small studio cabana. It has a nice ocean view and some fruit trees. In the middle of the property is a gully or quebrada where water flows when it rains. In that tropical grove there are royal palms that have to be 50 feet tall!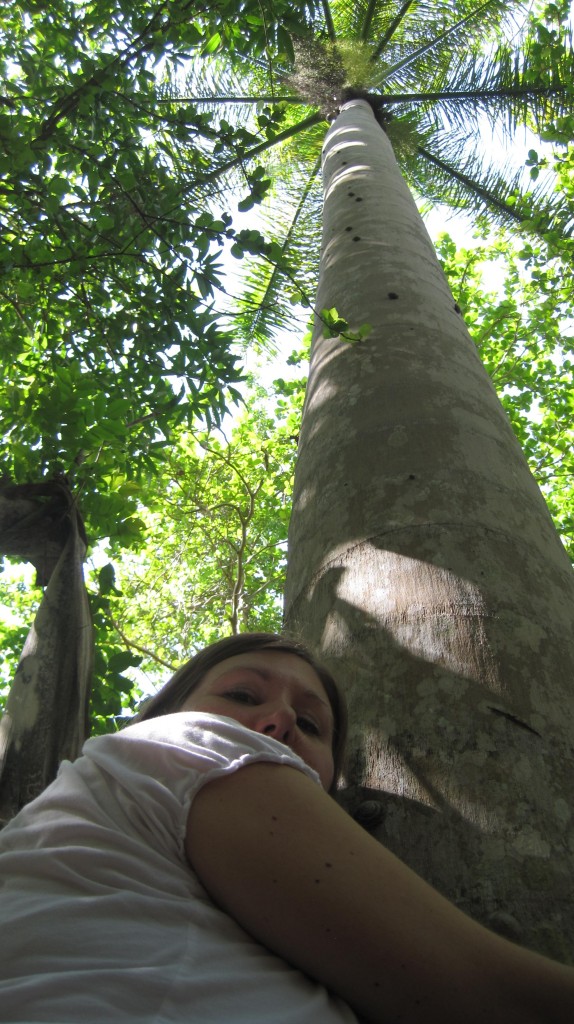 Next to a HUGE royal palm tree on our property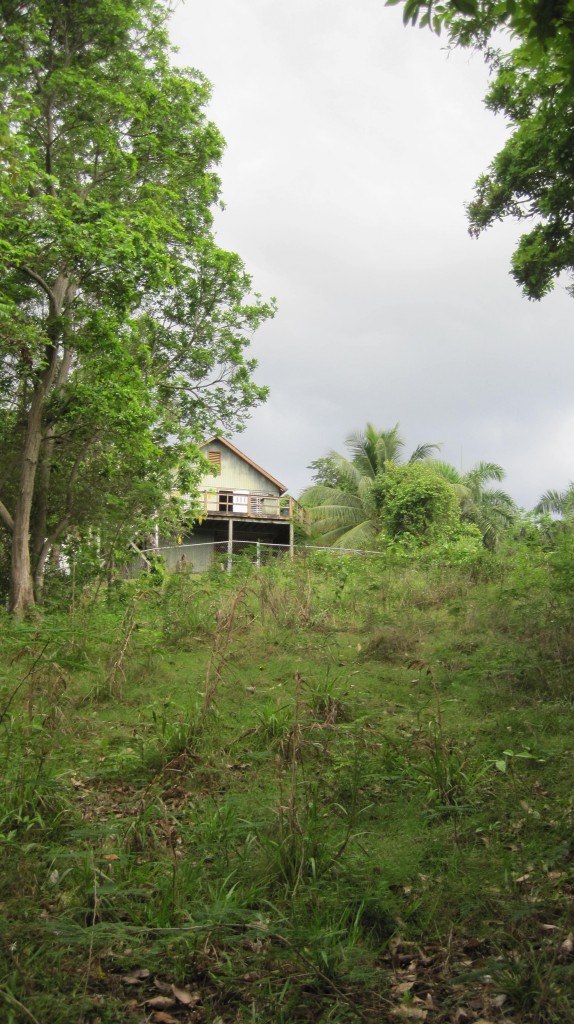 Looking up towards the house from the lower 4 acres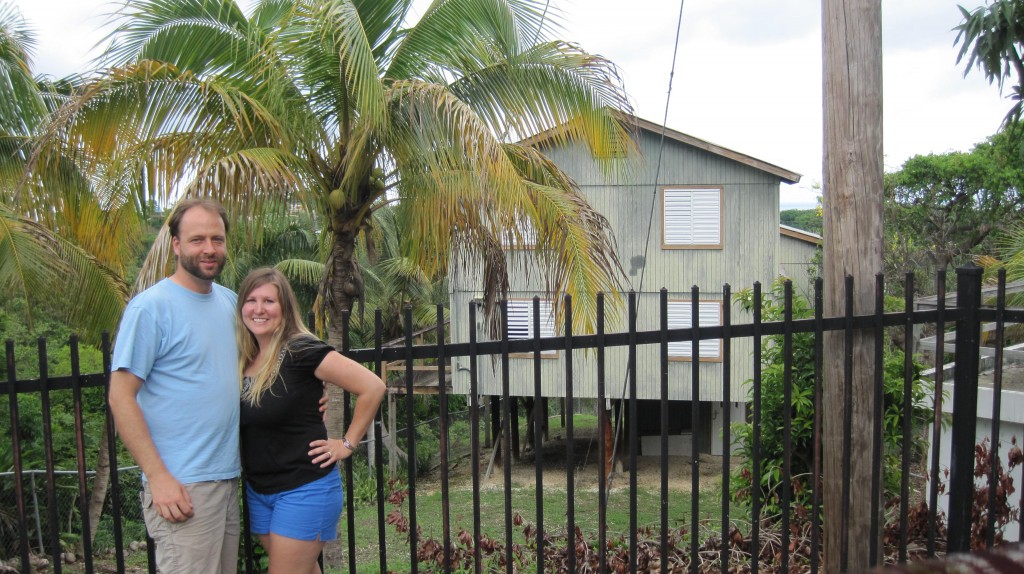 From the road looking toward the house you can see the cabana (in white) and the main house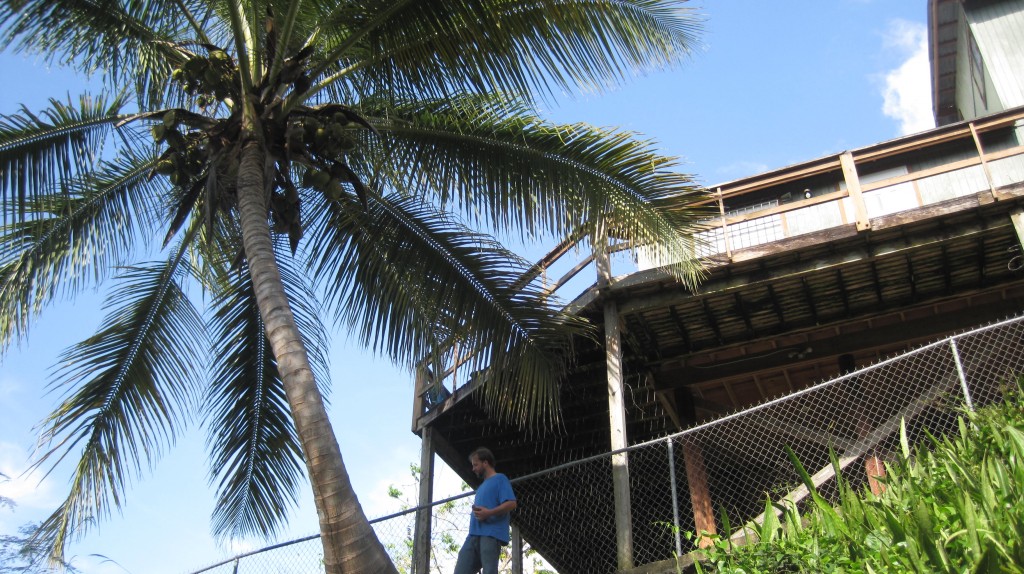 From near the quebrada looking up toward the main house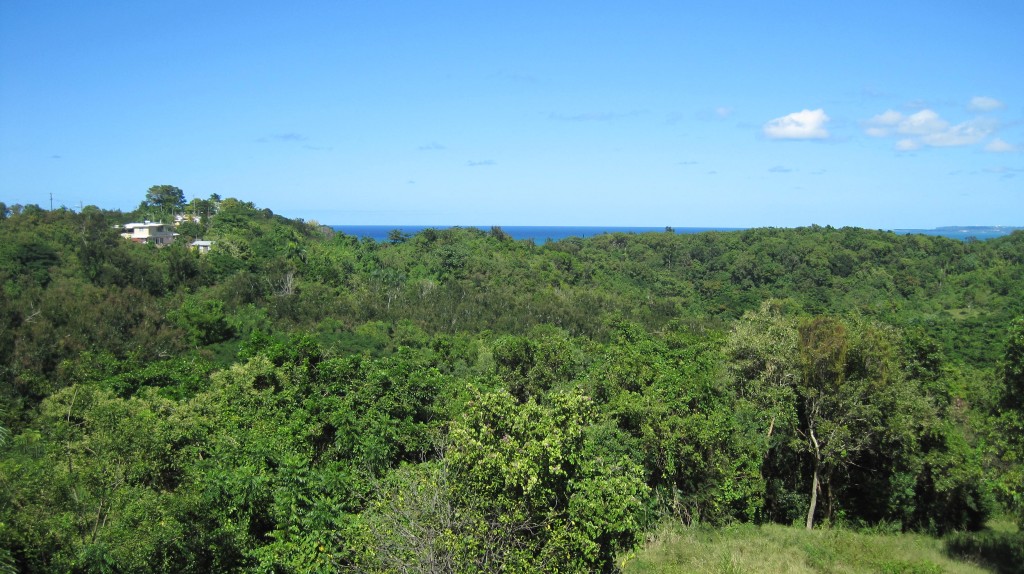 The Ocean view and the four acres of land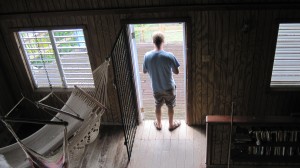 From the upper bedroom looking down toward the deck that overlooks the ocean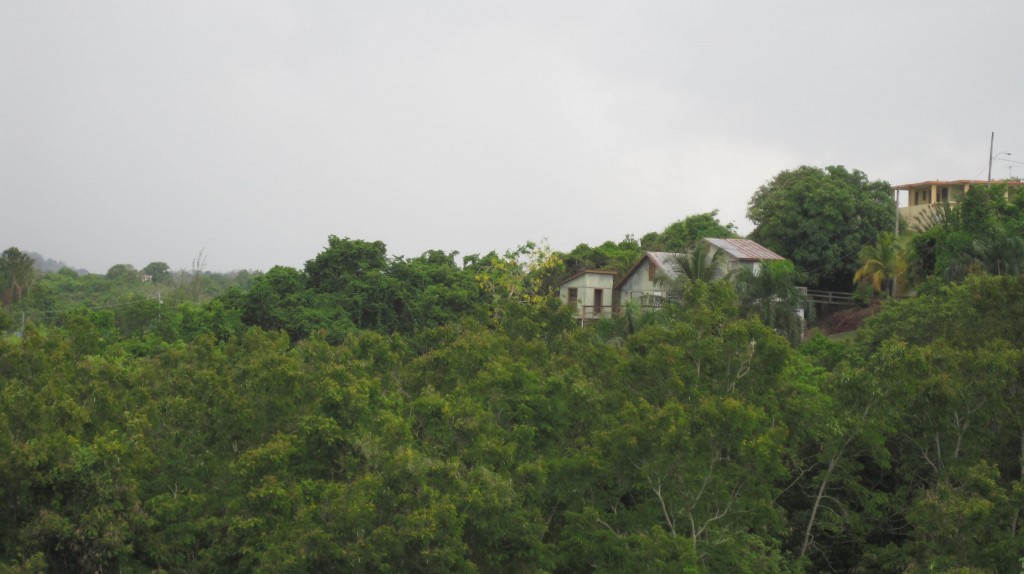 Looking over at the house from another neighborhood

Here are a couple of videos we took of the houses and area. We plan on fixing them up and adding more cabanas and eventually make it a guesthouse property that we can rent out to people who visit or live in Rincón or Puerto Rico! We are very excited about this and have already started thinking about our first steps. Follow along on our adventure as we transition from Greeley, Colorado to Rincón, Puerto Rico!
-Cassie and Britton, LifeTransPlanet