The other day Cassie and I finally had a chance to visit Café Panache in downtown Greeley.  We had been meaning to eat there since we heard about their opening in the newspaper.  They focus on crepes, soups and salads.
We showed up at lunchtime and ordered a turkey/provolone/sage crepe, a romaine salad and an order of curried pork with cherries.
The restaurant has a nice French café feel to it. They play French music, serve chilled water in a wine bottle and is creatively decorated.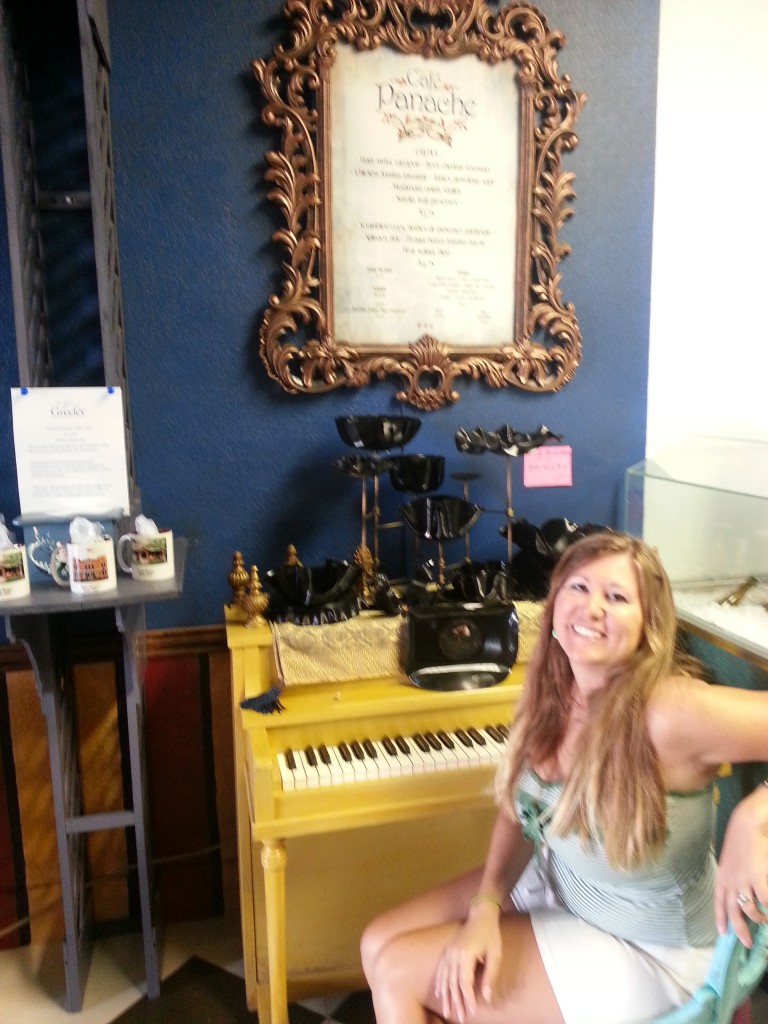 Cassie in front of the menu and some of the unique decorations (melted and repurposed albums)

The food was fresh and tasty and appropriately priced (everything was around $3).  I hadn't ever had curried pork that I can remember, but I thought it was pretty good. Overall a fun spot.