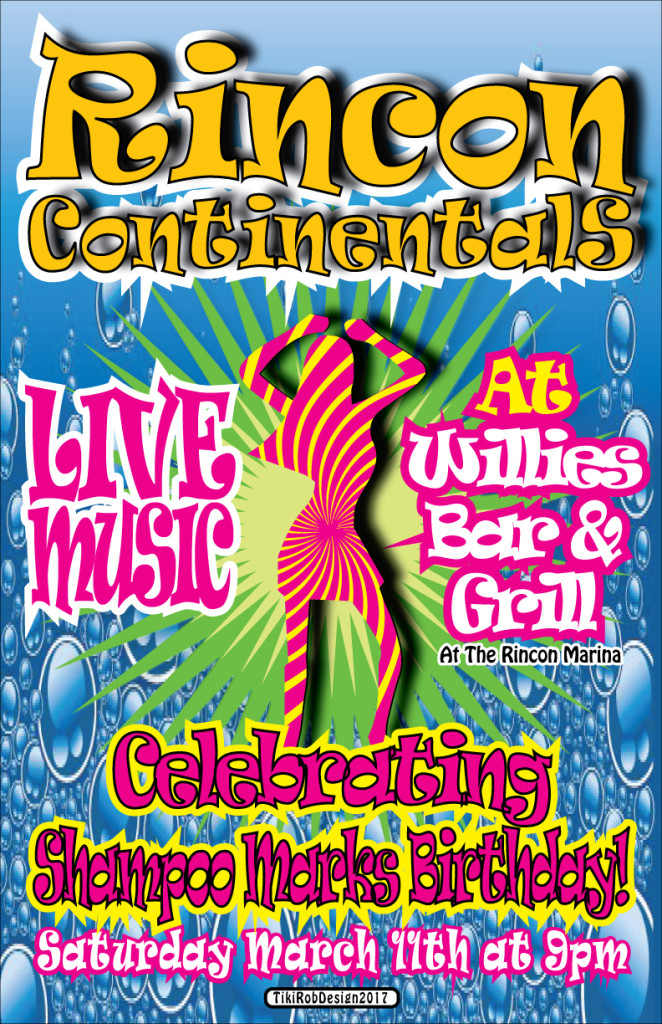 Our new "career" in the limelight continues to grow and I love it. I have always been a ham ever since I was a kid (just ask my mom) and having the time and energy to really cultivate a creative expression has been one facet of our new life that I didn't exactly expect, but hope continues.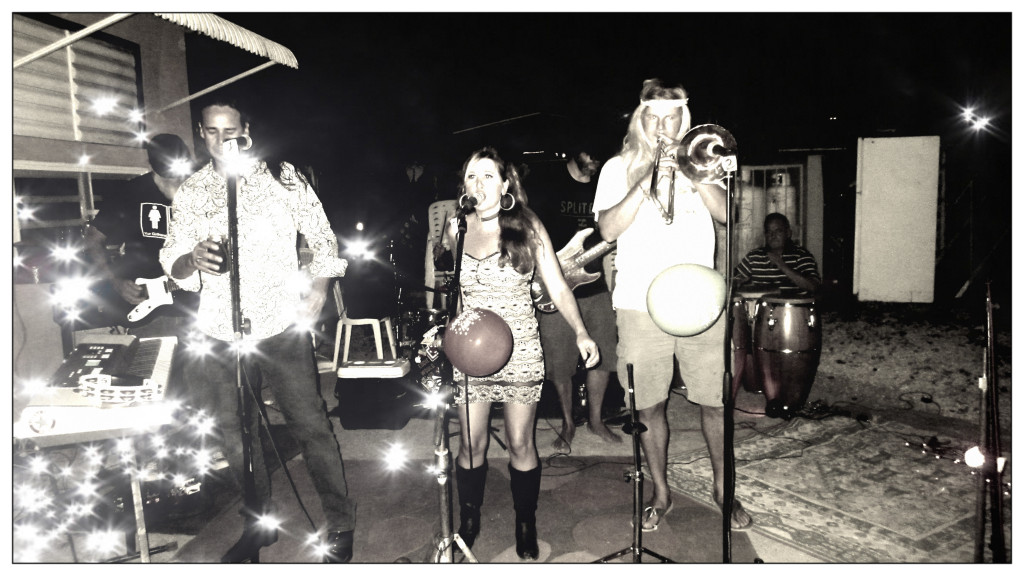 Recently we've had some great shows with our band including a Birthday Bubble Bash complete with a cake to dance inside, bubbles, real cake, balloons and lots of fun to celebrate our guitar player's birthday. His nickname is Shampoo, so the bubbles were a special touch just for him.
One of our new songs to the set list was "These Boots are Made for Walking" by Nancy Sinatra, so I channeled her in my look. It is so fun to dress up. Around here (in Aguada specifically) there are all sorts of stores that carry the weirdest, most awesome clothes (costumes)! It took me some time to find the boots, however! In Puerto Rico, not many people wear full size boots to the knees (for good reason in this heat). I searched all over and finally found a pair in the children's section of Shoe Carnival. Good thing I have small feet!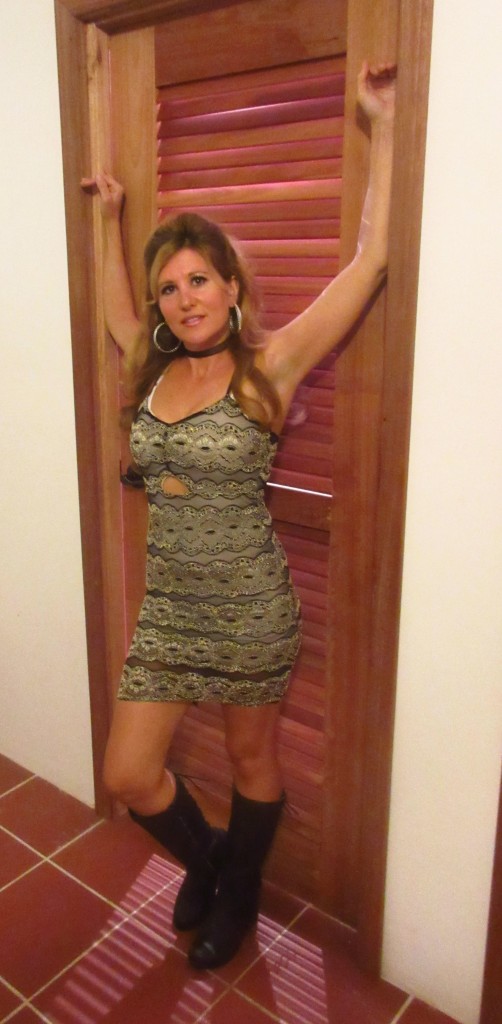 These boots are made for dancing!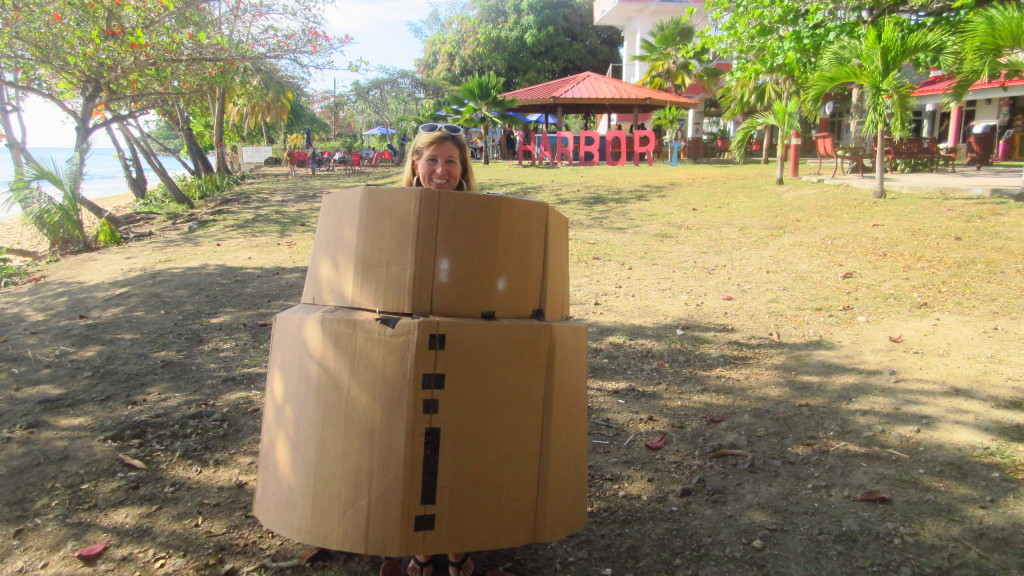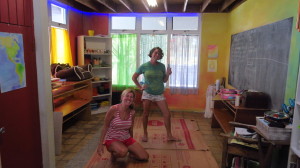 Behind the scenes: Making of the cake!
We also stopped by Rafucci Gas for a huge cardboard box to make the dancing cake and spent the morning of the show hanging out in the Harbor area with friends making the funny thing.
The show was a success! It's so much more exciting to play for a crowd of dancing people than for just a handful of people, or disinterested people. Remember that if you go out to see live music! You are part of the success of the show! Audience engagement and support makes all the difference: the band plays harder, better, longer and it's just plain more fun! And really, that's what it should be about. We are the vibe magicians, and our vibe is fun! So if you're out dancing, clapping, and moving, we feel it and the vibe amplifies!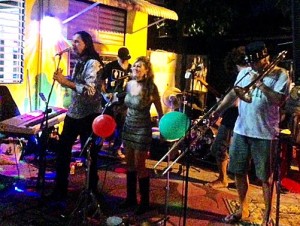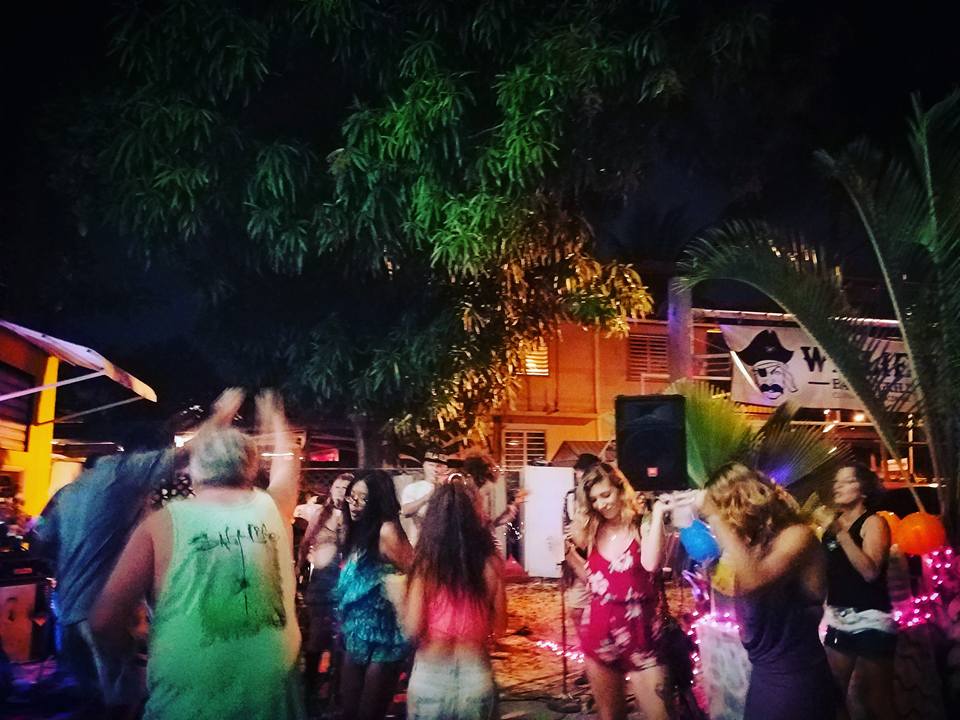 What a fun night (thanks to Daisy for these pics)
Our next show is tomorrow night again at WIllie's Bar and Grill with the theme of Flower Power! Just wait till you see my outfit for that one! If you're in town, come out and dance! It'll be groovy, man, especially if you come dressed as a hippie!