We went to Aguadilla for an appointment and ended up in Aguada (watery-land)! Literally.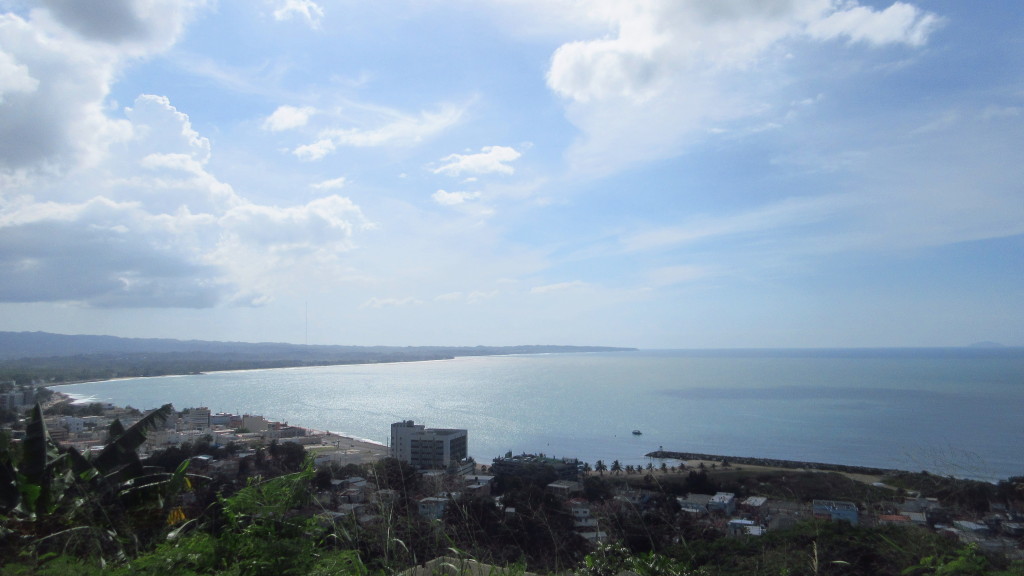 View overlooking Aguadilla out to Rincón
In Aguadilla we ran our errands, stopped and had lunch and then headed back home. On the way home it began to rain a little, and then a little more. We drove through Aguada and realized we forgot something and turned around splashing through a growing overflow of water on the road. We went to the nearest Farmacia. They didn't have what we were looking for so we returned the way we came. This time there was a police car blocking the road with cars turning around. We could see that the road was flooded out, but we had just passed through there 20 minutes earlier! It couldn't have risen that much more that we couldn't pass, could it?!
The police spoke through the speaker and said in Spanish we could pass at our own risk to ourselves and vehicle. Britton took that as a green light! We went through one part just fine and then it started to get deeper and deeper. There was a slight hesitation on the part of Britton and then it was over. The truck stalled out in the middle of the road that was now a river…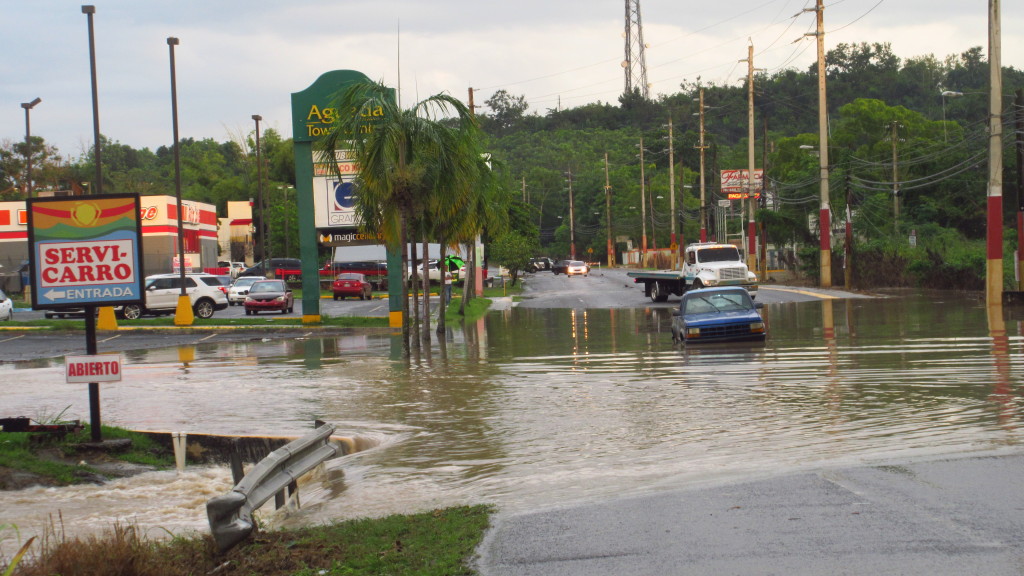 How stuck we were! Look at that water flowing!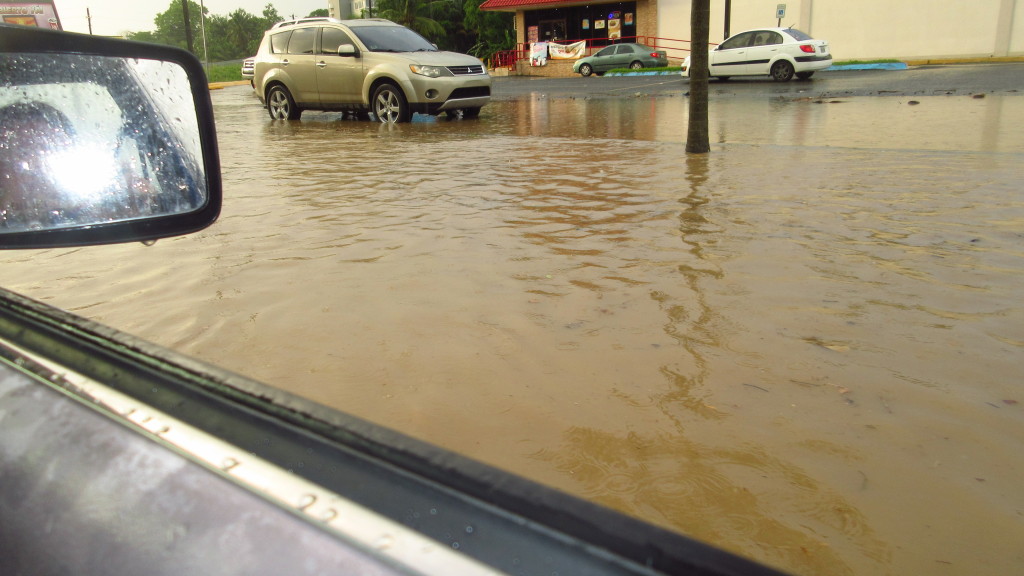 Like we were in a fricken boat!
We sat in the truck as it filled with water for about 20-30 minutes. People around us took pictures and video and yelled to us from the safety of the parking lot to make sure we were ok. Eventually the Emergency Rescue Management team showed up. The people in the military-looking Hummer first said they were going to look for a chain to tow us out and then decided to just get us out and we then would wait for a grúa (a tow truck) to get the guagua out.
It was pretty exciting to get extricated from the truck by climbing through the window barefoot. I've never had to be rescued before and I am so thankful these people are here! Everyone was super nice and didn't give us a ticket or even a scolding except to tell Britton that he should be more careful since he had precious cargo on board (me)! Awww. I think they knew we had received our own punishment. They even said they were happy to make new friends with us even if it wasn't in the best of circumstances. People here in Puerto Rico are so wonderful.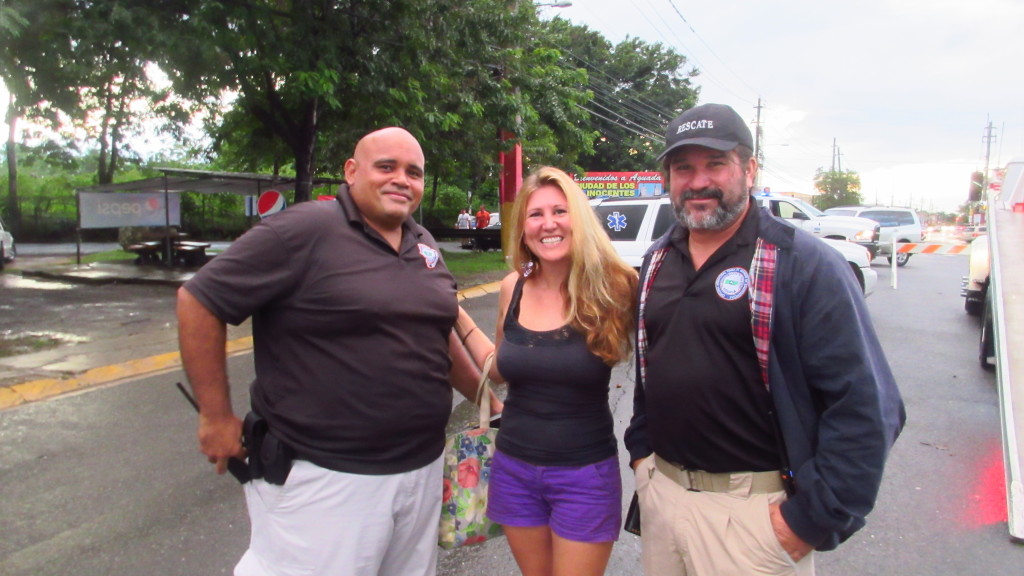 With a few of the crew that rescued us! Thank you all!
The grúa came and towed out the truck and took us home. Now we are working on the truck to see if we can get it to run again…
Here's a little video I managed to take in the midst of the chaos.