One of our favorite parts of this big project we call our property/finca is the tropical gardening. When we first arrived, there was just a huge mess of competing underbrush, weedy trees, thorny bushes and vines that we could hardly walk through. Certainly not what you would probably think of when you imagine tropical gardens.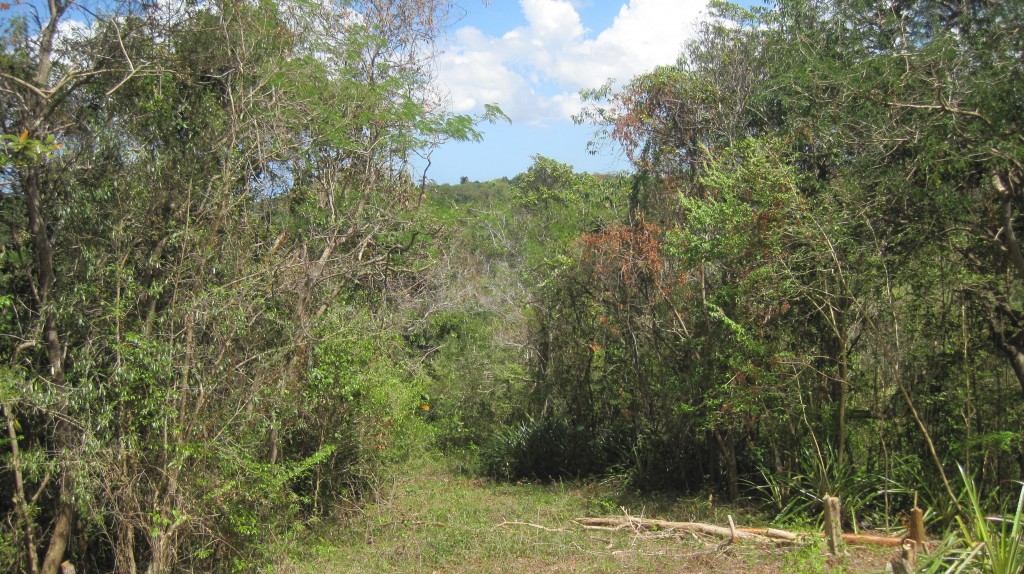 After some initial clearing efforts in 2013: Hawk Alley

Making our way through the property when we first bought it in 2011
There was very little in the way of broad leaf classically tropical looking plants. We weren't even sure that it was possible for us to grow them since Rincón can be quite a bit drier than some other nearby areas like Mayaguez and into the interior mountains. We thought we'd give it a try anyway.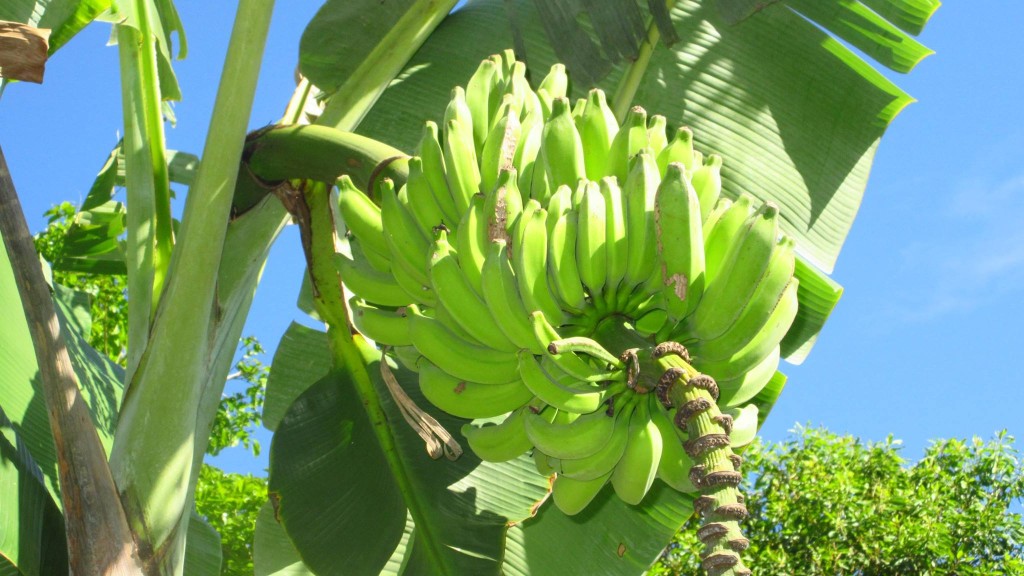 Growing bananas is one of the most beautiful and fruitful of our tropical gardening
We give a little extra water to the new transplants than they would otherwise receive, but the irrigation is fairly minimal. We are constantly adding new plants and choosing new sites and always looking for new gingers, heliconias, bananas, palms and other tropical ornamentals, edibles and exotic fruit trees.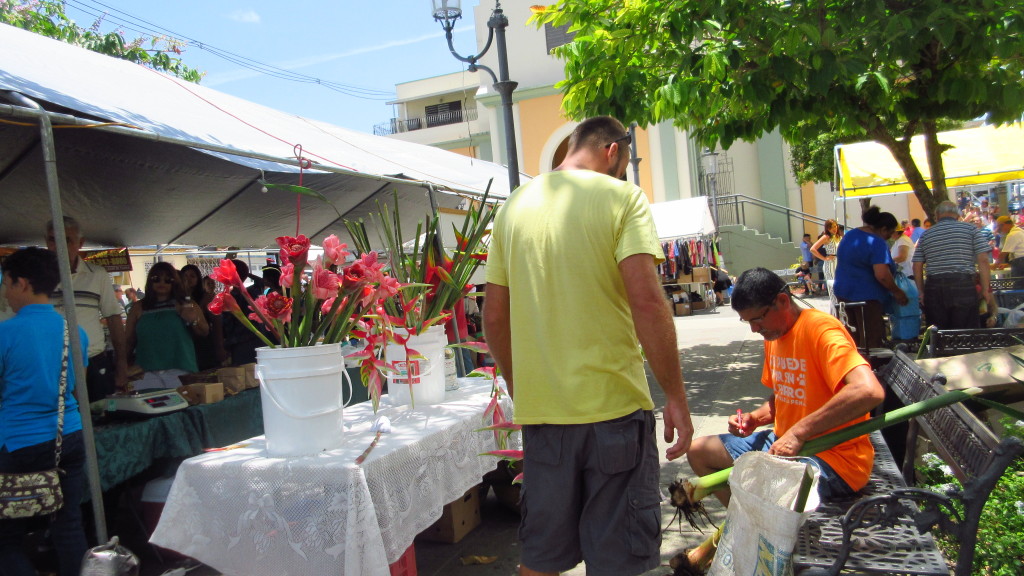 Britton buying some ginger and heliconia starts at the Rincón Farmer's Market
It's an art to leave the jungle for the most part in tact while also making trails that are walkable even in the rain and planting new additions that we can tend to. We are getting better at it every day. The most densely planted area we call the Tropical Garden.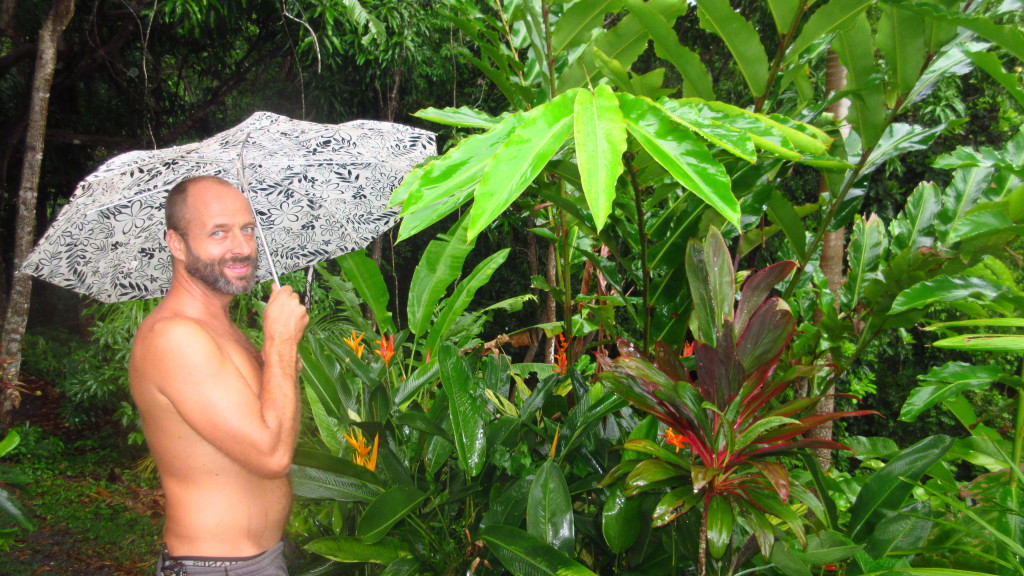 Britton looking cute with his umbrella in the Tropical Garden
It is down from the turkey coop and immediately west of Hawk Alley: the Roble tunnel of trees that hawks like to cruise through. It is really starting to fill in now and I love that this will be our walk to the cabin when we move there. Eventually we will probably put in concrete steps and other amenities to make the walk a little easier, but even in the rain it is already a nice little stroll through the jungle. Here you can take a virtual walk with us in the rain from the tropical garden to the bridge and cabin.
Tropical gardening is one of the most enjoyable aspects of our time here. We look forward to creating more and more lush tropical areas around the property. As these initial plants grow we will be able to separate their corms and transplant them too. When we need a break from the work of the cabin, this type gardening is a fun and easy reprieve.
Speaking of the cabin…it is almost all fully lit up with electricity woohoo! Next up…water. Then we can water the new tropical gardens over there too!