Last Monday we attended and I participated in the 2nd Annual Rincón Hot Sauce Contest. It was a pretty rainy day, but cleared up quite a bit toward the evening. I competed with a mango-jalapeño sauce that was somewhat similar to my award winning sauce, Hot Kiss, from last year. I gathered and used the mangos that continue to grow and fall from the huge tree above our cabana.
I also made another cute label. This time the sauce was called Mango Jalapeño Tango.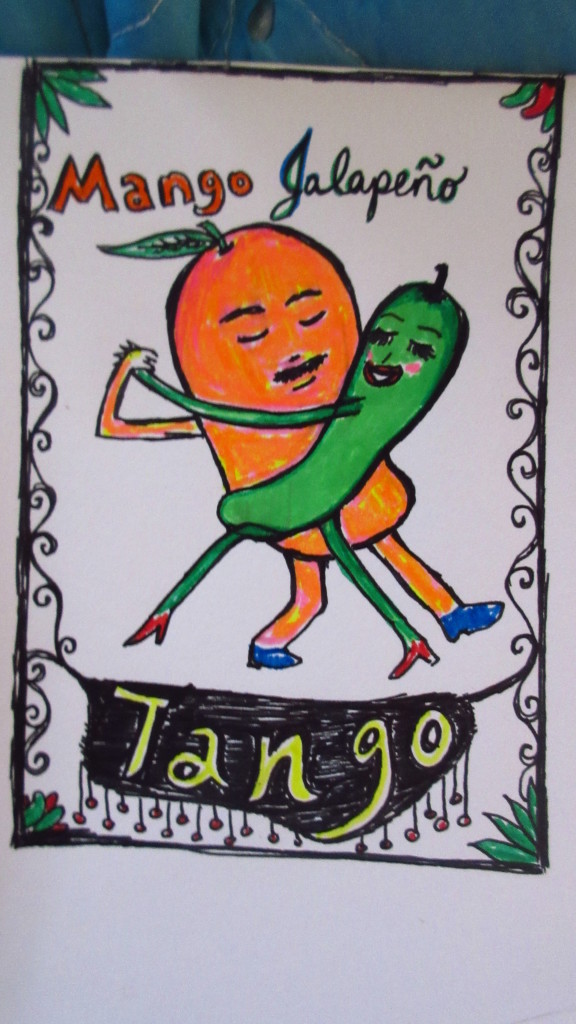 Britton says they were "salsa" dancing :-)
Considering the rain and cooler weather there was a pretty decent turnout. We had fun trying all the different salsas. Of course there were some that were just too hot for my taste and took a whole can of beer to wash the burning sensation away!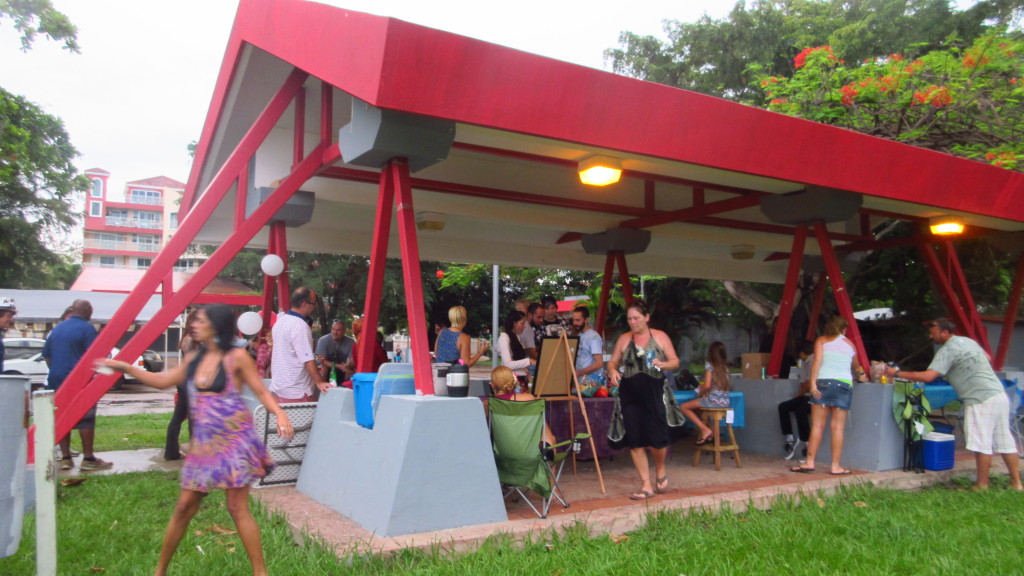 Set up at the Rincón Balneario
We hung out for quite a while. We even saw our neighbor and his uncle hanging out at the Balneario bar. I had him come over to the event and I think he regretted it. His face turned bright red after eating the burning peanuts. I tried to warn him to only have one peanut but he ate about 3! Pobrecito!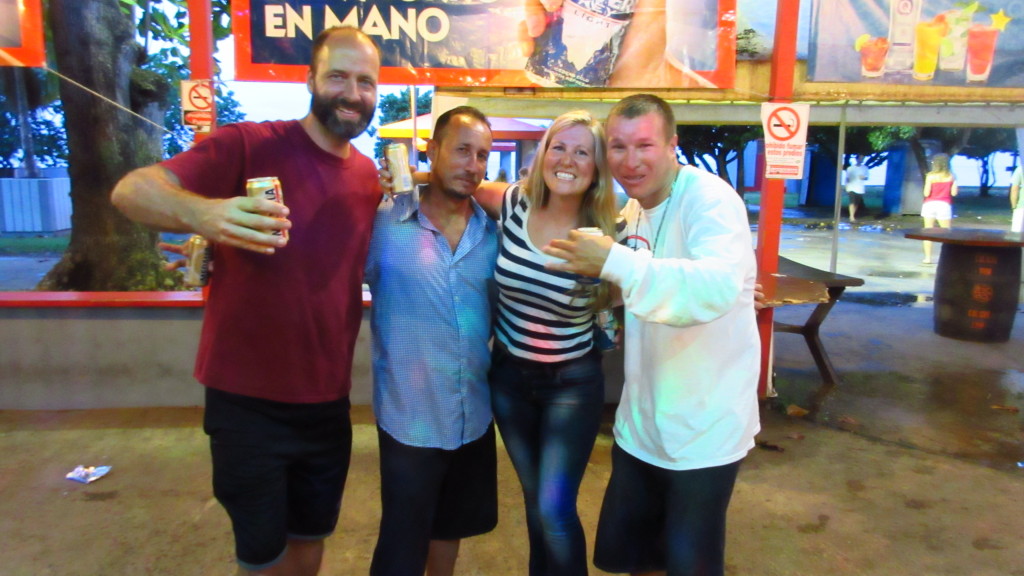 Our neighbor José on the far right turned the color of Britton's shirt after eating the pique.
Later that evening the psychedelic/rock punk band Blacks en Tela played live and we enjoyed hanging out and hula hooping. About half-way through they tallied all the votes and announced the winners. I won 1st place for best label art and 3rd place for best flavor overall! Not too shabby! (You can find a full list of the winners at this page.)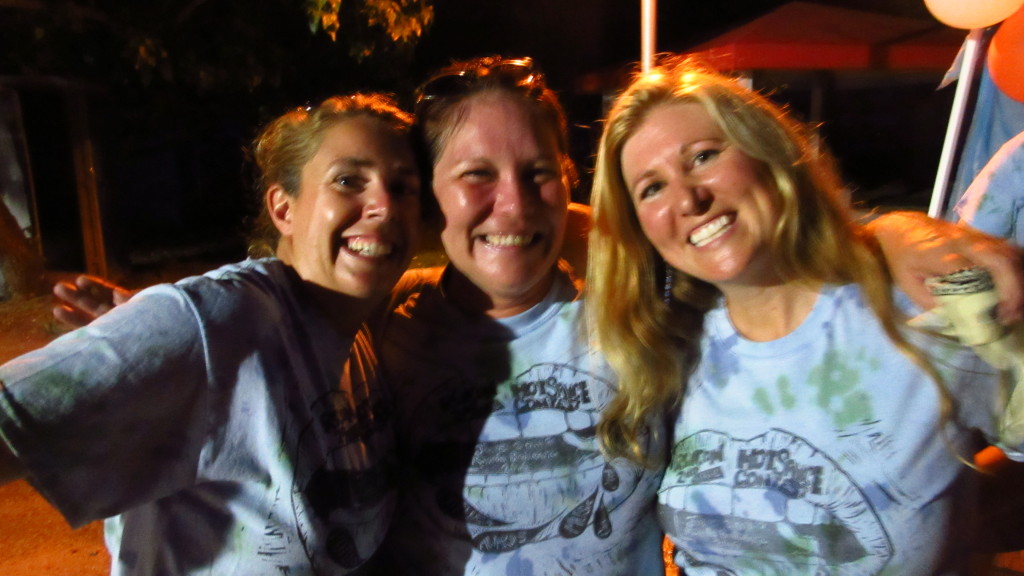 Jamie, Trina and I were three of the winners and we won these great tie-died shirts
It was also the evening of the summer solstice and we saw a beautiful sunset before the full moon. Overall a fun, fantastic evening. Thanks Frances and Greg for all your hard work in putting this together!