We have been busy at the finca, but we've also been out and about quite a bit. We always see such interesting things and have so much fun whenever we go out. I often don't have the camera with me or I just miss something, but here are a few occasions where we managed to capture the moment just right.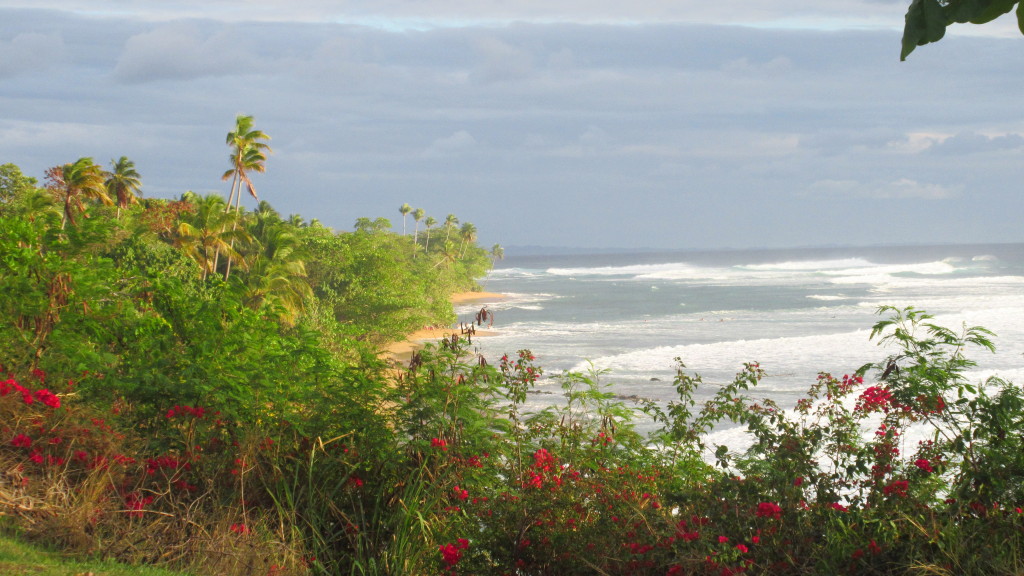 When the waves were up and kicking at the lighthouse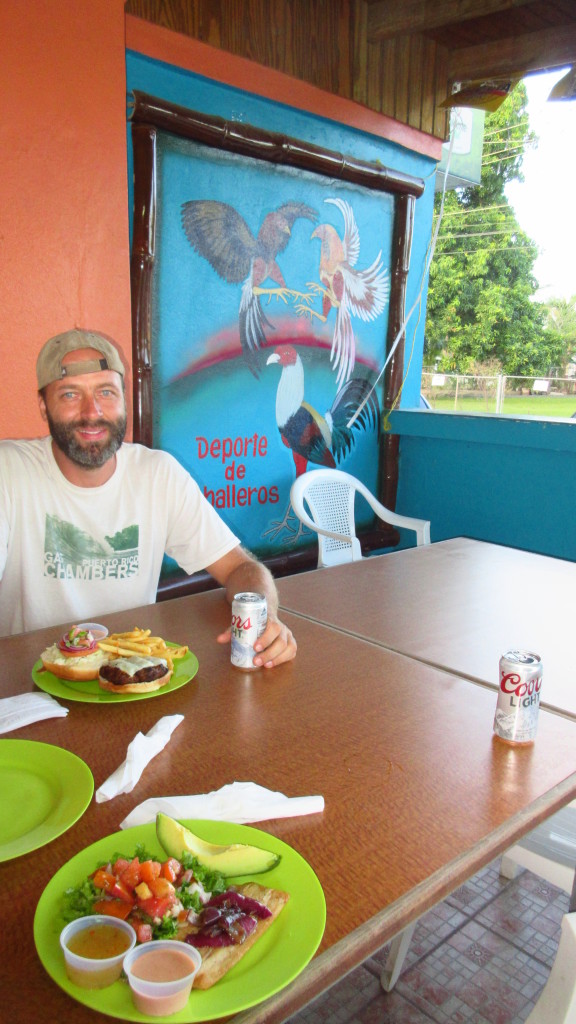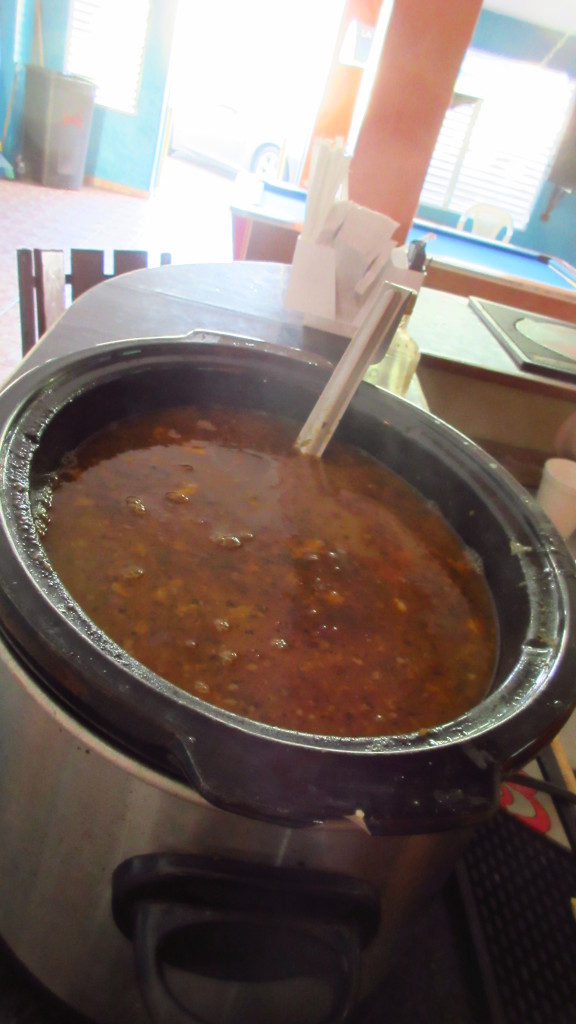 If you're hanging out at a true Boricua bar, you'll know it by the artwork on the walls, the generous amounts of mayo-ketchup you are served and the big pot of homemade cuajito on the counter -yum!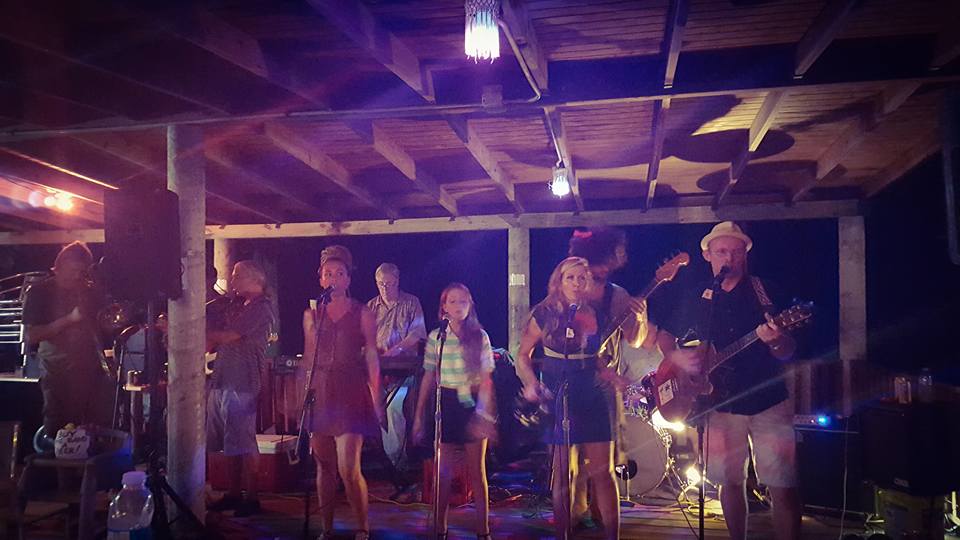 Our latest gig with our band the Rincón Continentals was at Playa Beach Bar -Yes, that translates to Beach Beach Bar -lol (photo thanks to Daisy)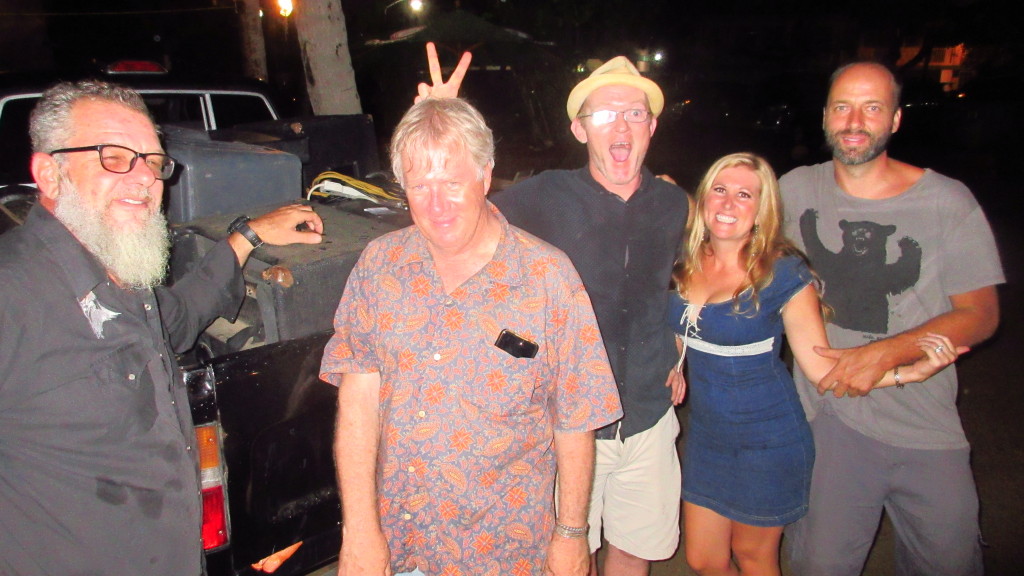 Mark, Ric, Chris, Me and Britton loading up gear and having fun after the show
Here's a fun cover we do of Love Rollercoaster!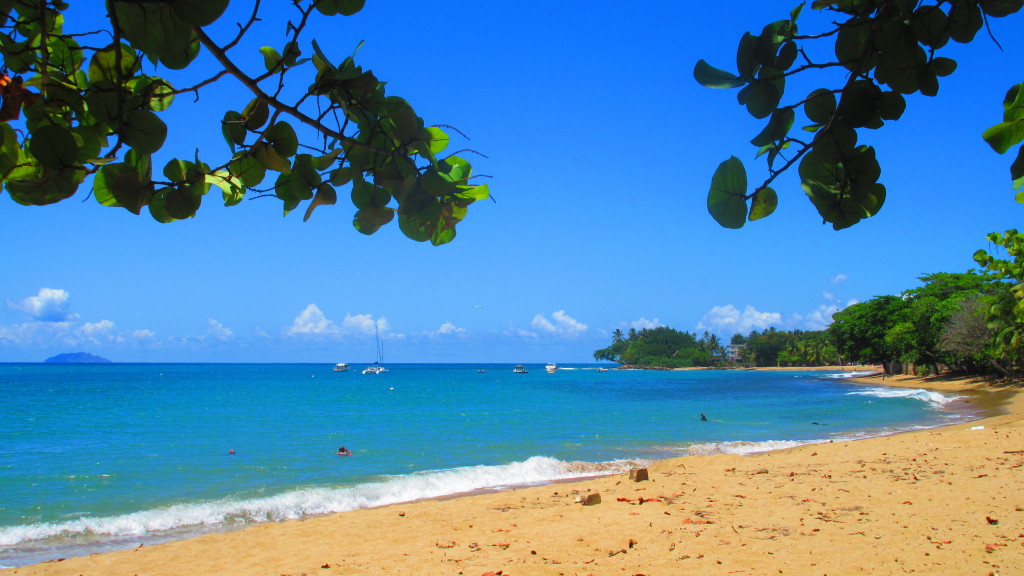 The sky and water have been so blue lately!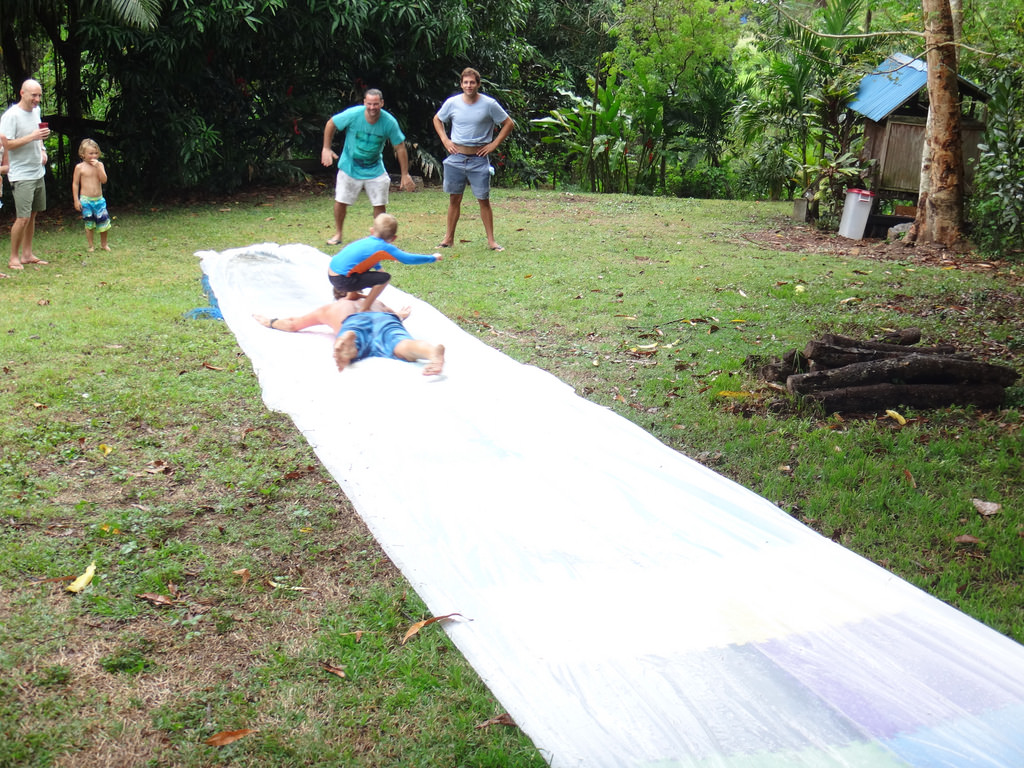 Epic Easter Party shenanigans at Summer and Stefan's! Surfing down a slip 'n slide! How cool is this! (Thanks to Missy for this photo!)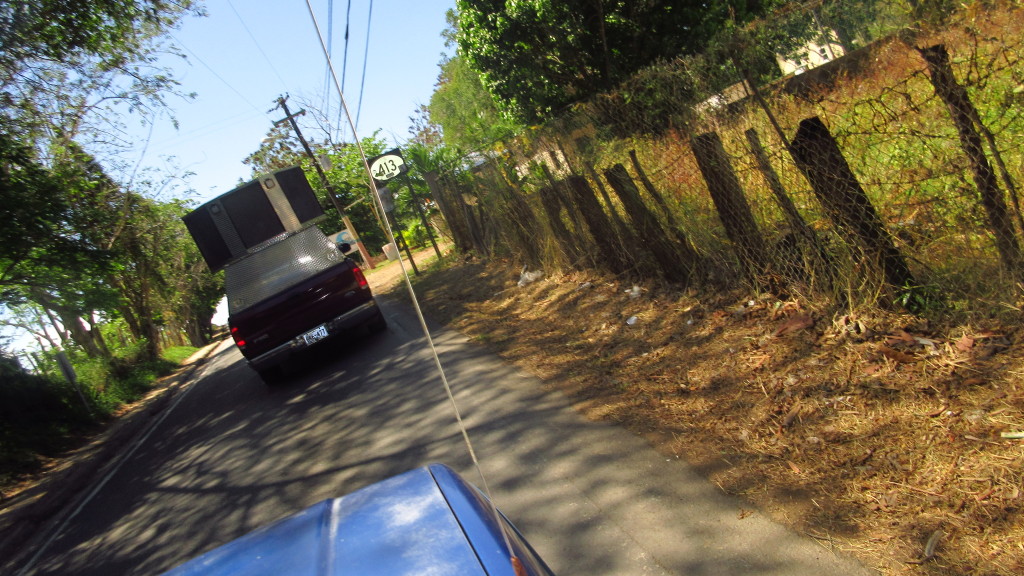 Driving is ever the absurdity with speaker trucks like these!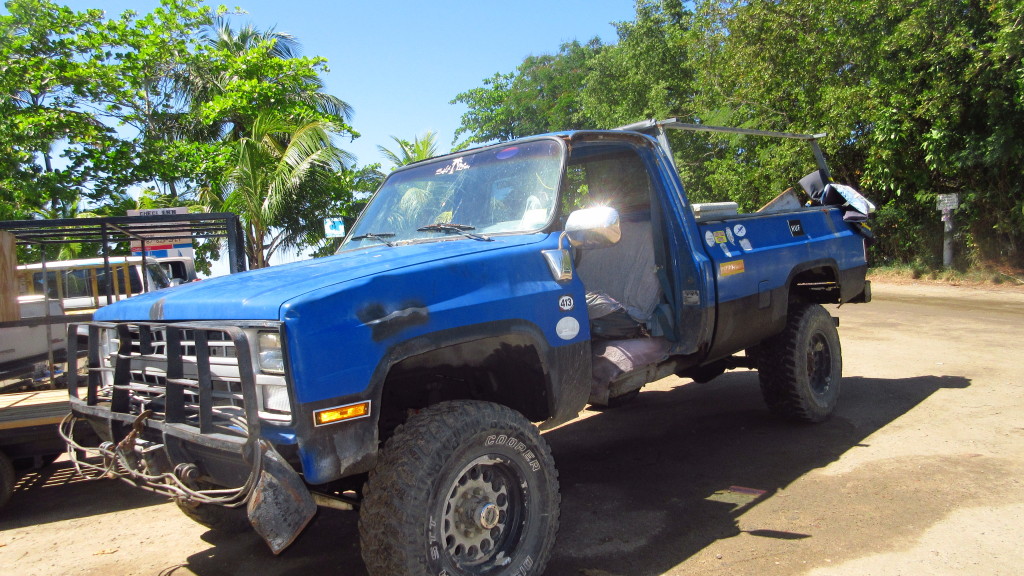 Or monster trucks like this one without doors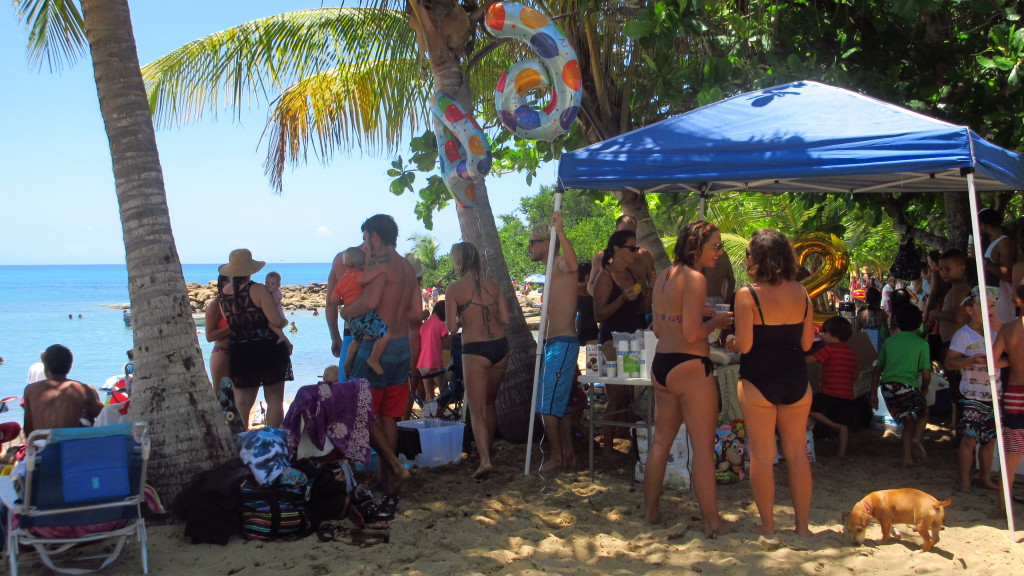 And where is the best place for a kid's birthday party (or anyone's really)? The beach of course!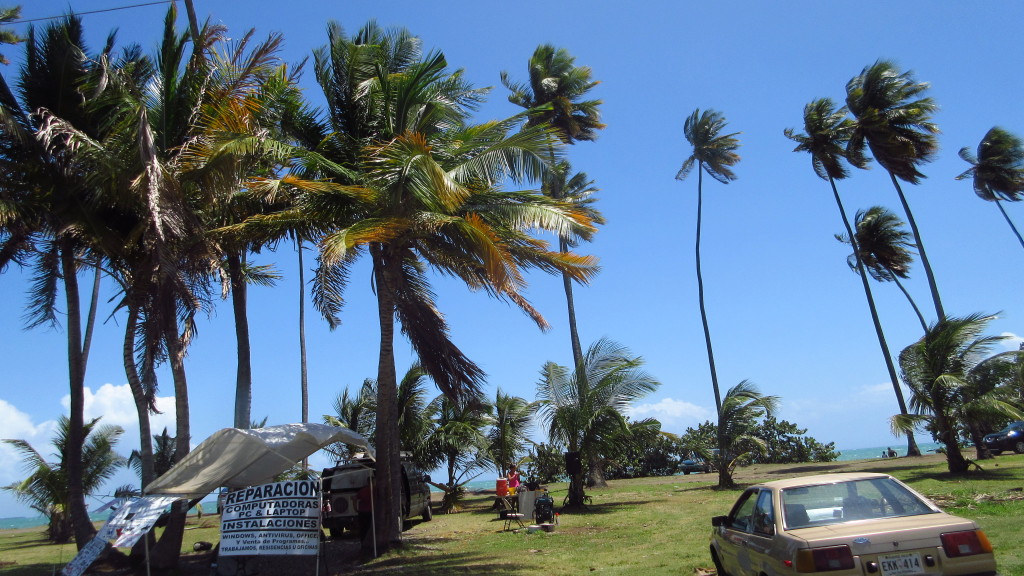 And it's also apparently a good place for computer repair too! Who knew!?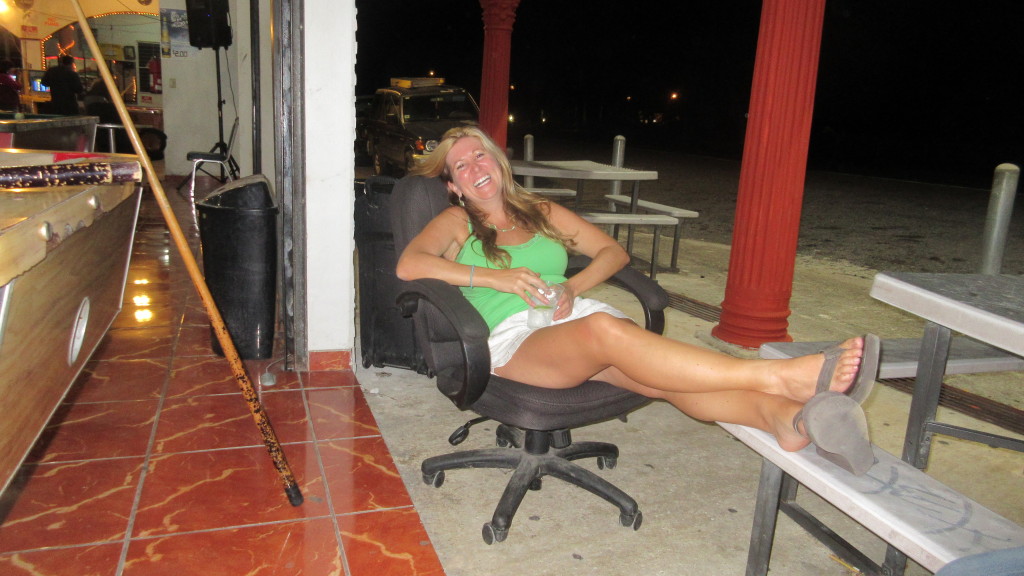 And you'll really feel like a boss when you're playing at a billiards hall furnished with office chairs! haha!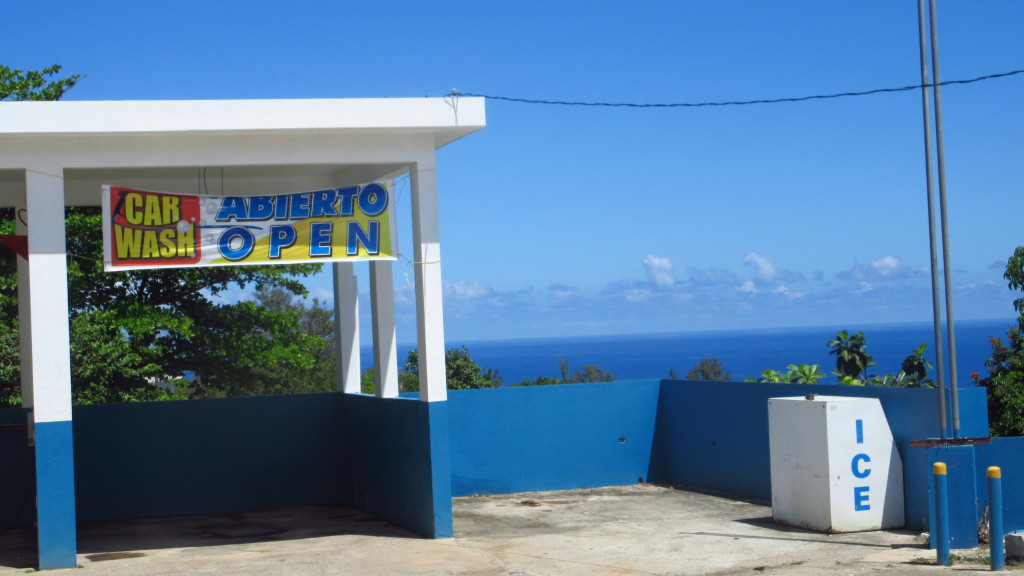 And don't forget to take in the most gorgeous ocean views while filling up with gas or washing your car!
How can you not love a place like this?! It's so much fun!