This trip was a bit different than our other trips to Puerto Rico.  We had lots more to take and we aren't coming back (for at least a while).  The voyage out to Rincon started in DIA with lots and lots of boxes.  We had prepared for Kitty's trip by getting him up to date on shots, then getting a health certificate from our veterinarian.  All needlessly.  Nobody checked on him at DIA or flying into BQN.  Better safe than sorry I suppose.
We also took our Kumquat tree that we had kept as a houseplant in Colorado.  We have read that they are fairly rare in PR, plus it was an extra challenge.  Can you take plants to Puerto Rico?  How do you pack them?  Will security be ok with it?  All of these questions became fairly easily answered.  You can take plants, pack them however you wish but a shopping bag would work nicely and security was fine. (Thanks Charlotte and Anthony for sticking around just in case!)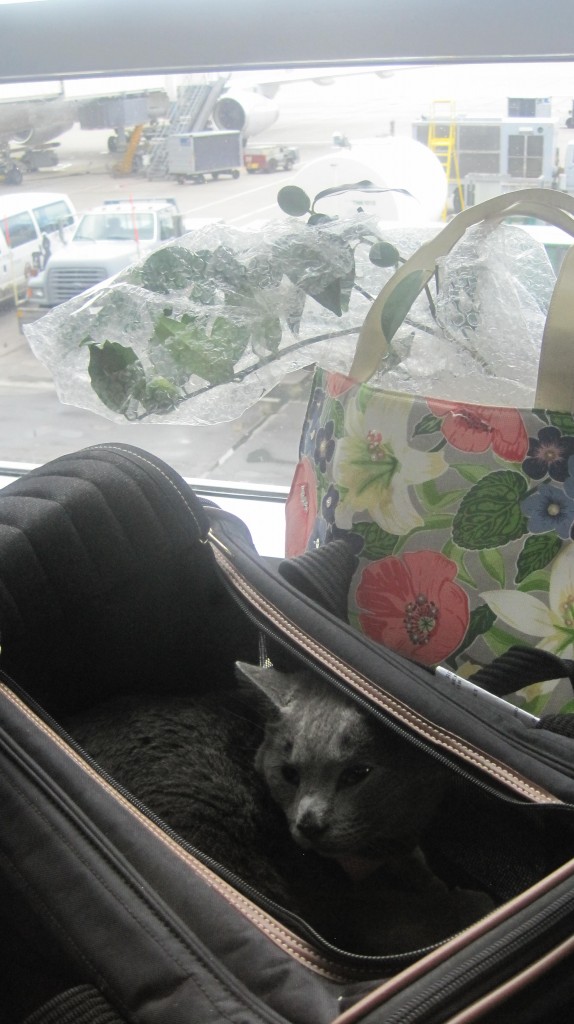 Kitty All Doped Up and the Kumquat Tree
The flight went well, nothing too out of the ordinary.  We arrived in Aguadilla, loaded up our rental car and set off for the property.  At 1am as that is what time United flights arrive and depart from Aguadilla (BQN).
We arrived at the house around 2am.  It was dark and overgrown, this has been the norm since we almost always have to come back to CO after cutting the jungle back.  Here is a short video of our arrival!
The vines grow over the gate and the trees grow over the driveway.  We can't park the car in the yard until everything is cut down.  It is quite the undertaking and usually requires around 6 to 8 hours before the car can be parked.
10 minutes later, after our arrival we were still at it..lol
It will take a while to "dig out" but we have our cabin opened up, kitty is starting to come out from under the blankets and eat, drink and pee which is a good sign.  He is pretty freaked out though, as he should be!  This is quite a radical difference from what he is used to.   All in all we have arrived safely, with all of our tattered and dented luggage!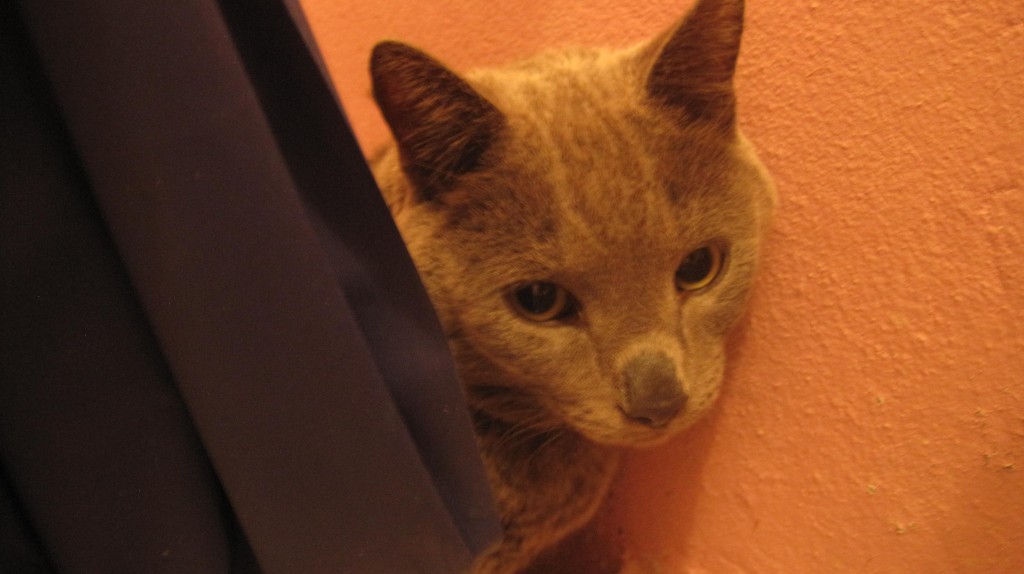 Kitty Hiding
We did a lot our first day too! We found the post office and got two of our flat rate boxes and we started working on the huge battle against the jungle that has overtaken the yard and house in the last nine months.
We had a couple of awesome and not so awesome finds in the yard as well.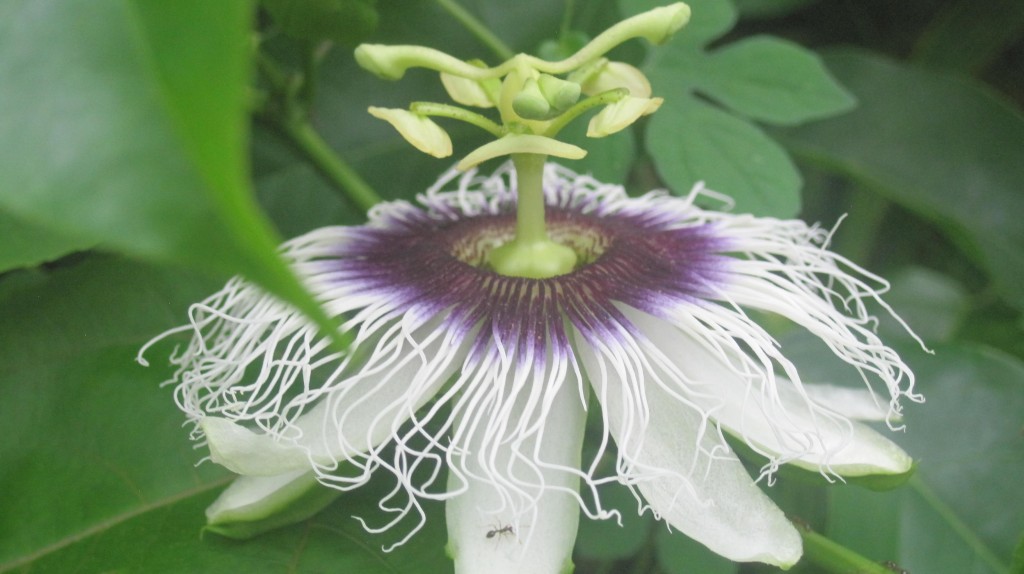 Passionflower
One of the many vines growing everywhere is passionflower/fruit! And the hibiscus and starfruit trees are doing great in spite of the vines all over them.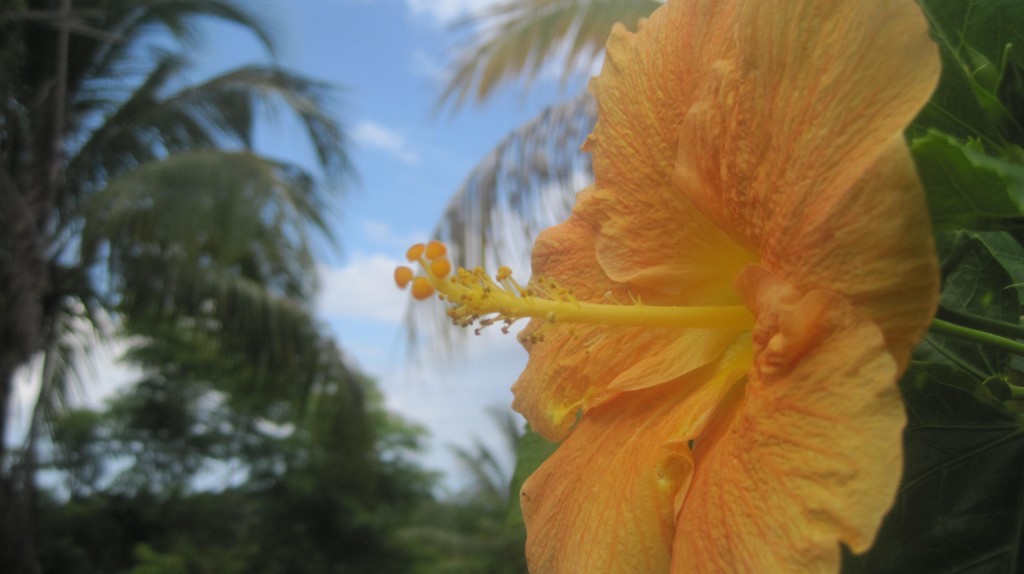 Hibiscus
The not so great thing is that we think the bees are back….Good thing we brought our bee hats and veils! We might have to just get comfortable removing them.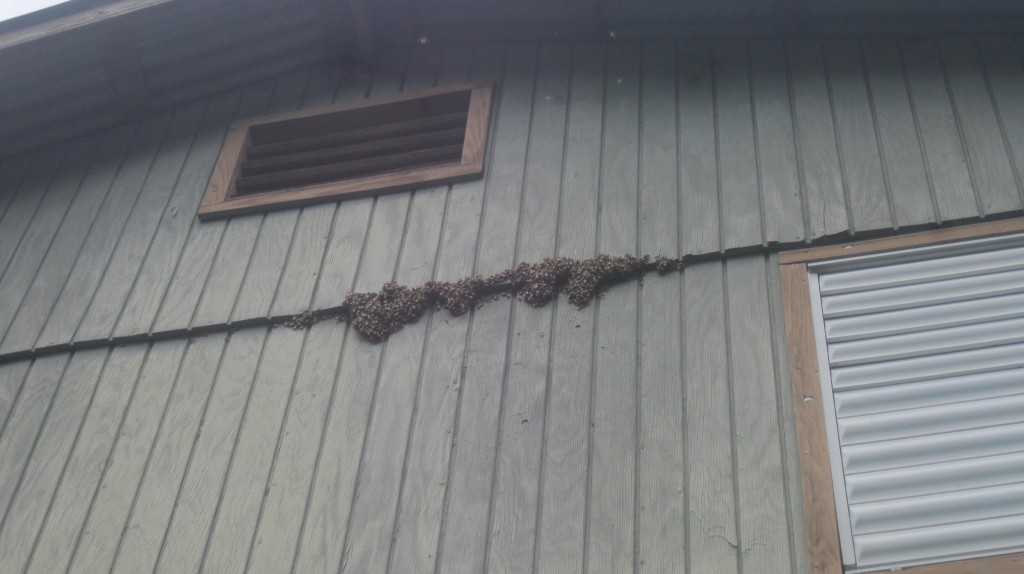 More bees??! Maybe they are just swarming??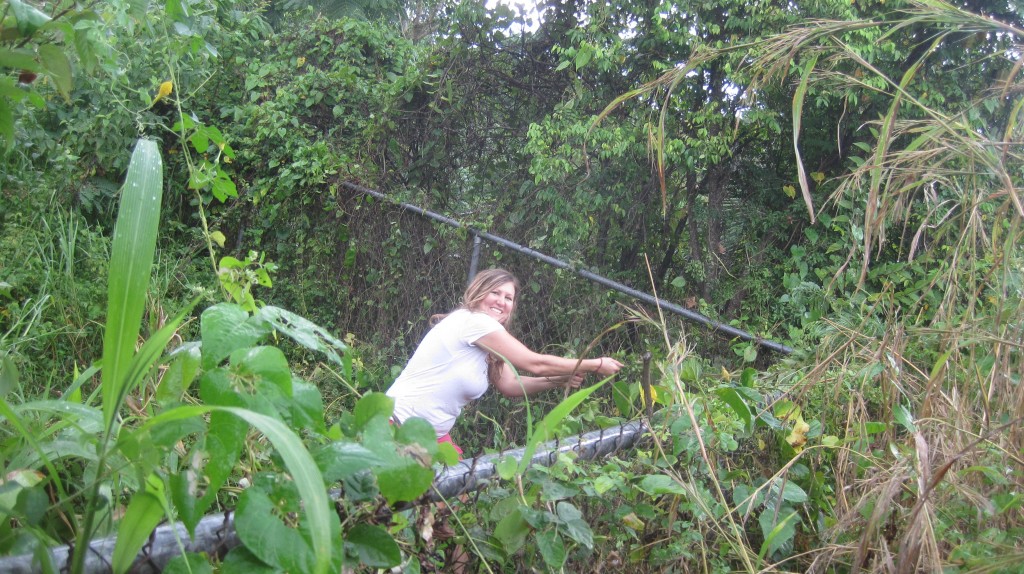 Even Cassie got into the vine pulling/yard clean up!