Summer and Brandom's stay was pretty short, so we tried to pack in all the stops we could. It's hard when people come to visit because they are in vacation mode and we are not used to partying every night. Every other, maybe… (haha). But we had a lot of fun even if we are now completely exhausted!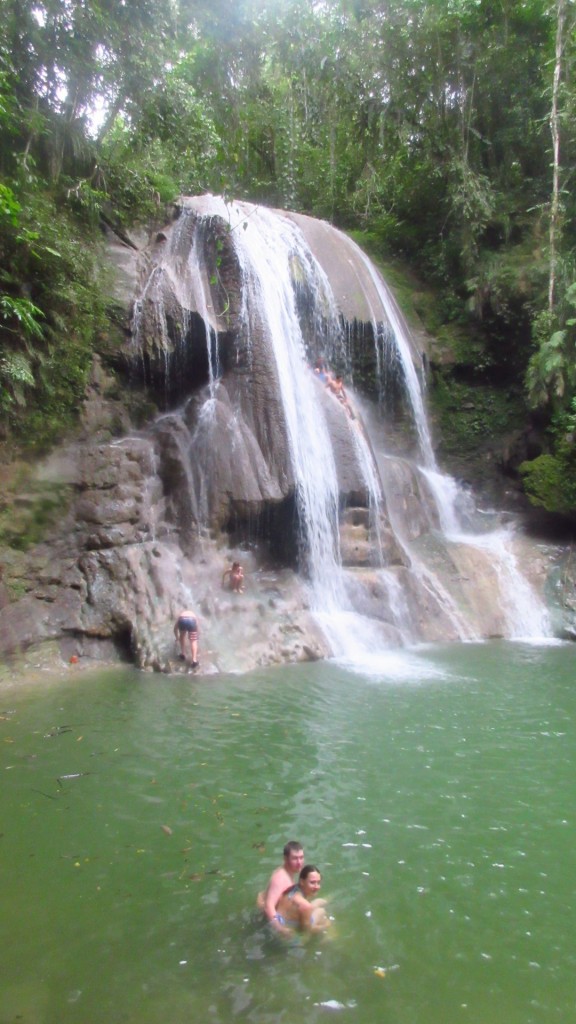 Summer and Brandon at Gozalandia
We often go to Gozalandia with guests because it is just simply spectacular and close. This was probably our favorite trip because it was hot out and though there were more people, it was a Wednesday so it wasn't too crowded. We each swung from the rope swing a few times and even jumped from the skull face. It was a great time.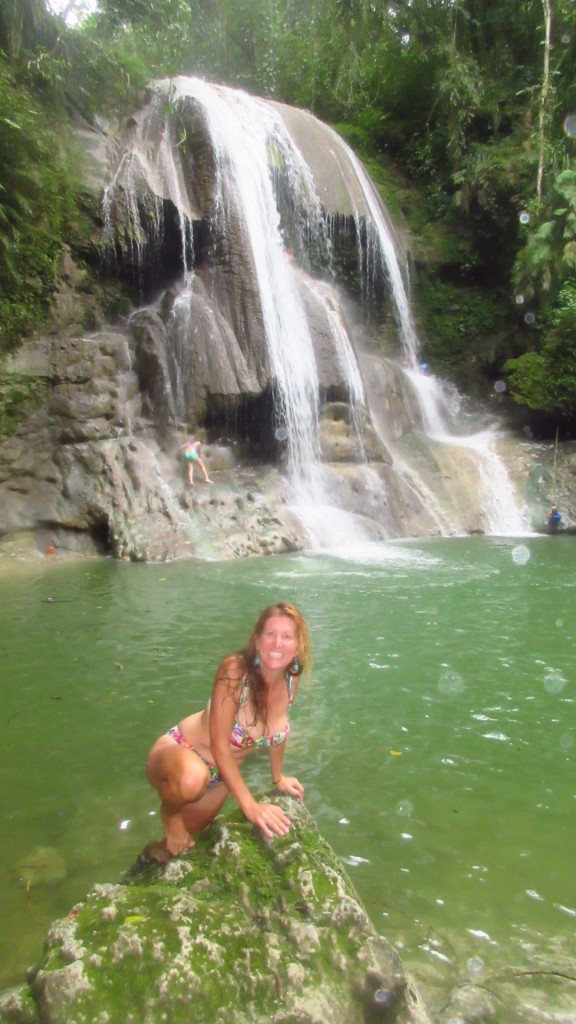 So much fun climbing, jumping and swimming!

Me swinging off the rope
Summer wanted to go to Villa Cofresí in Rincón again to share with Brandon the famed pirata drink out of a coconut and watch the sunset before heading over to the Art Walk.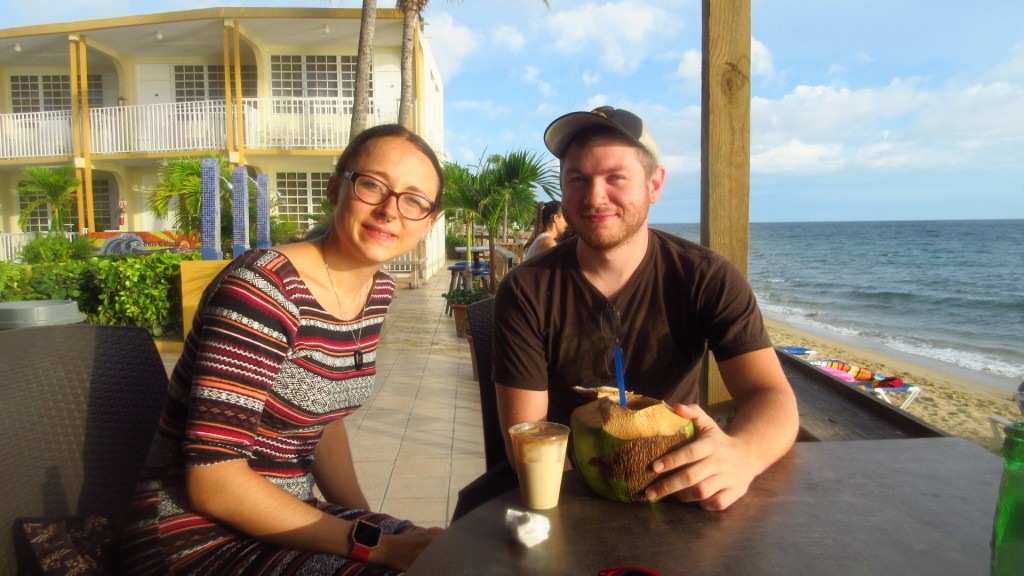 Something so fun about drinking out of a fruit!
During the day I caught them a little iguana to hold. The darn thing kept snapping at me and trying to eat my diamond! But at least I haven't lost my iguana catching skills!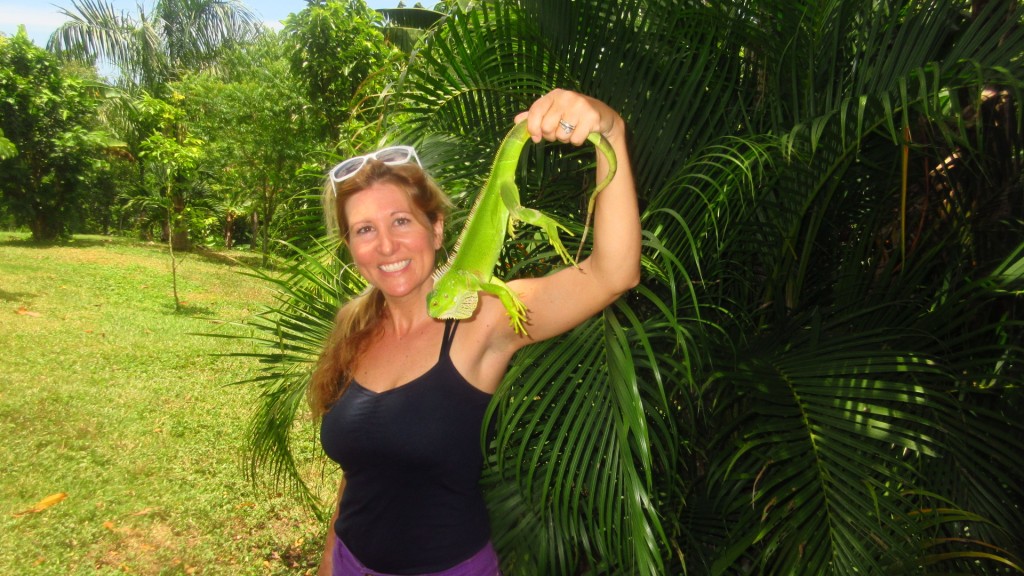 Cassie the Iguana-catcher extraordinaire!
On their final night here we went out with our friend Patrik in his nice Mercedes. Hanging out with Patrik is like being in real-life Grand Theft Auto. He is Swedish and very loud and intense, but a great guy. It was a lot of fun.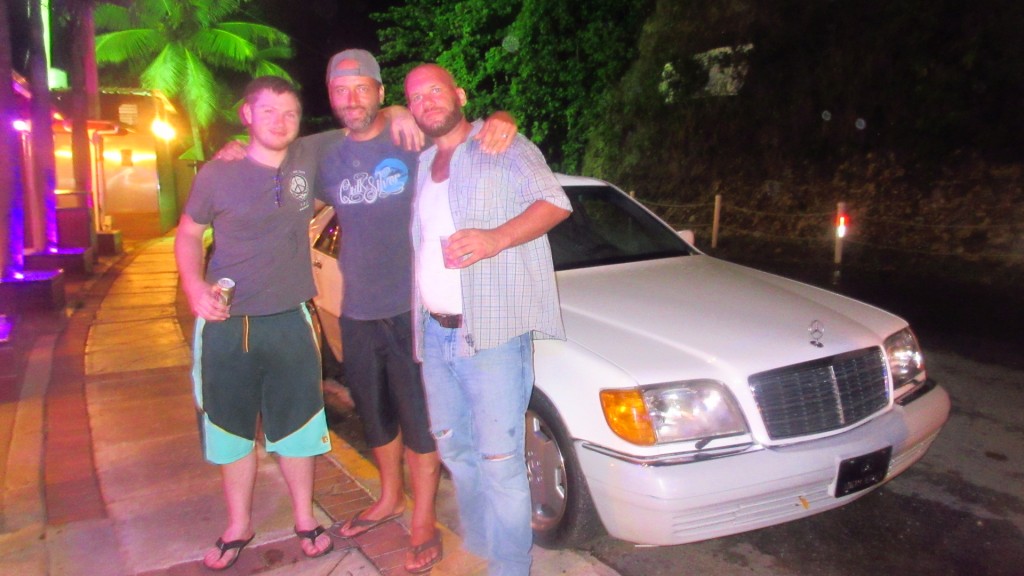 Brandon, BK and Patrik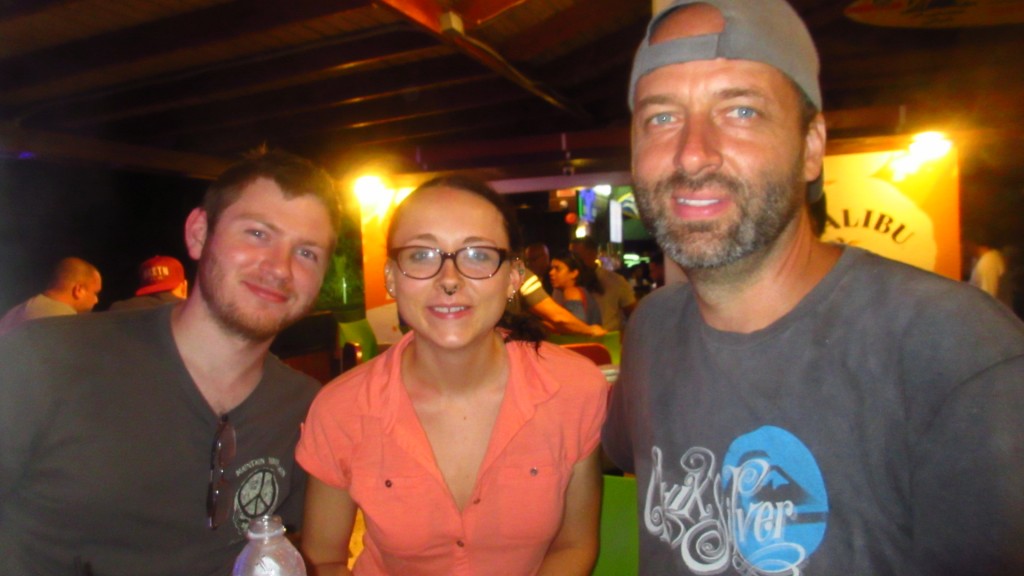 Brandon, Summer and BK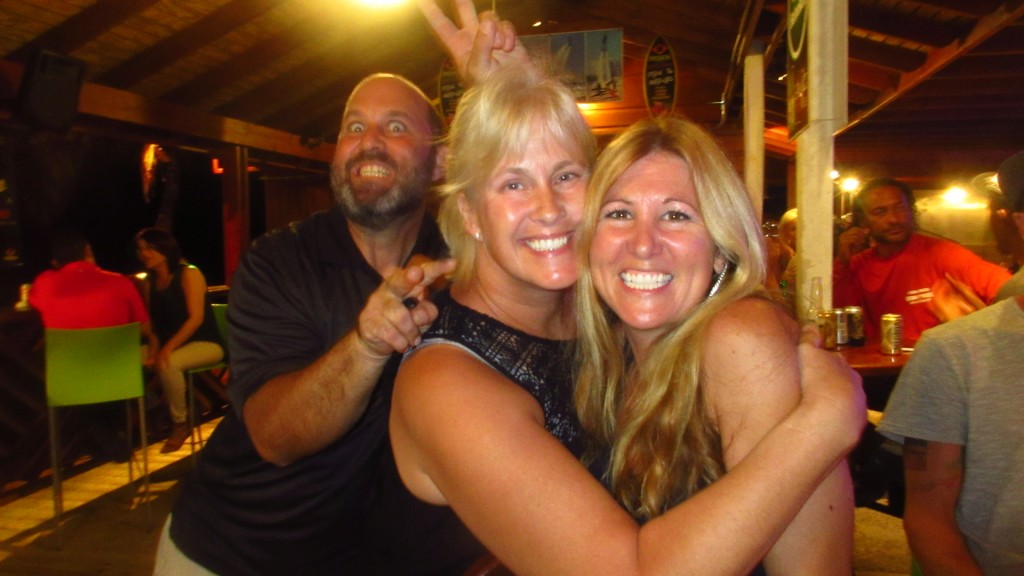 And it's always a silly good time with the Kersches
They even got to see the Rincón Lighthouse, but of course! Overall, I think Brandon got a good dose of the Rincón/west coast vibe.