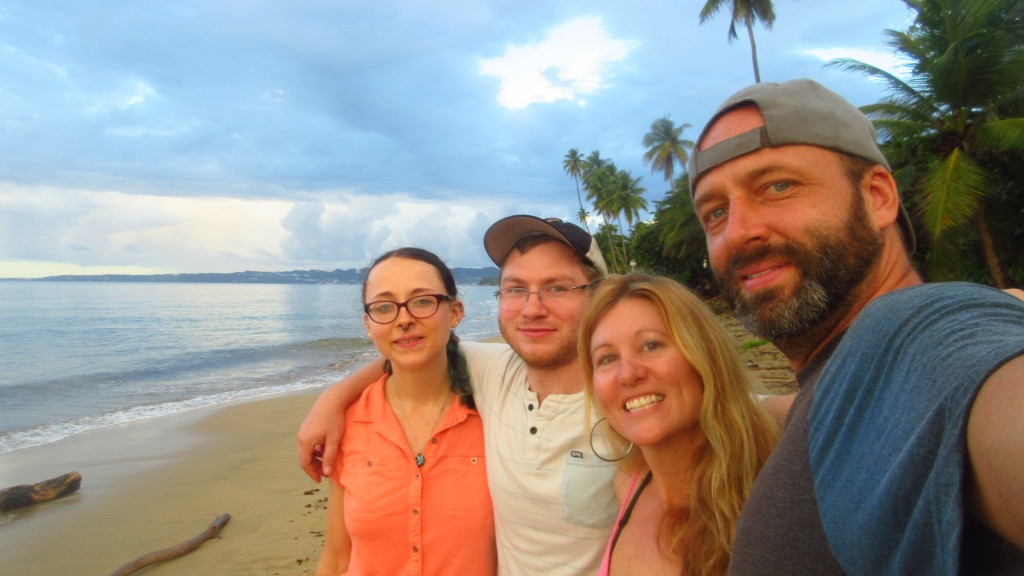 First time at the beach in PR for Brandom!
We've been having fun with our niece Summer and her boyfriend. We were at Pollo Tropical and they asked his name for the order. He said "Brandon" but they couldn't understand him and put "Brandom" instead. So that is his new name and I am sure everything has been very Random for Brandom seeing as this is his first time to Puerto Rico!

The mustang is still out of commission so we had to pick them up in the truck!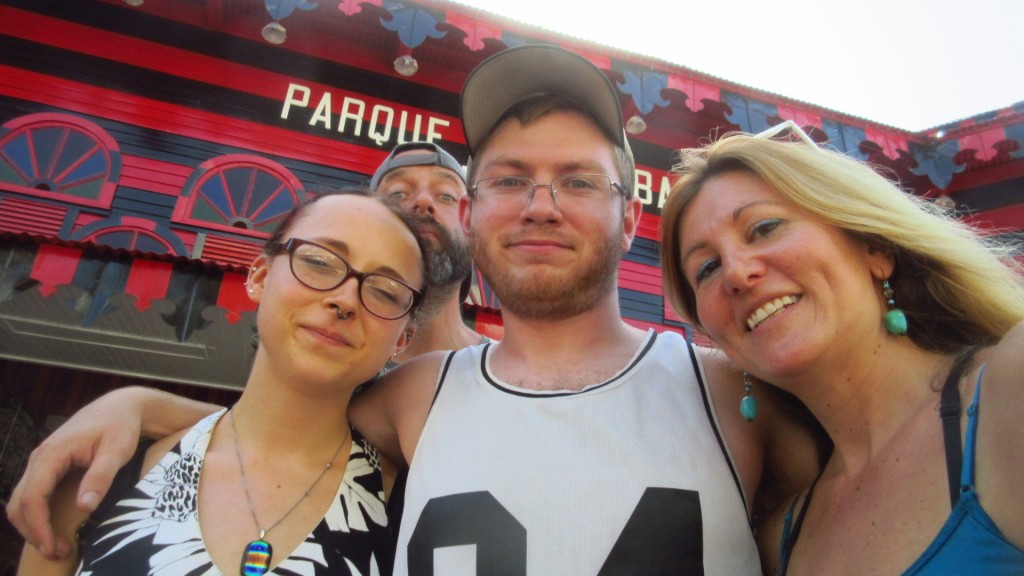 Fun in Ponce at the famous Parque de Bombas

We've shown them around Rincón a little and took a trip to Ponce because Summer enjoyed it the last time she was here visiting us. Today we are off on more adventures with them, so stay tuned!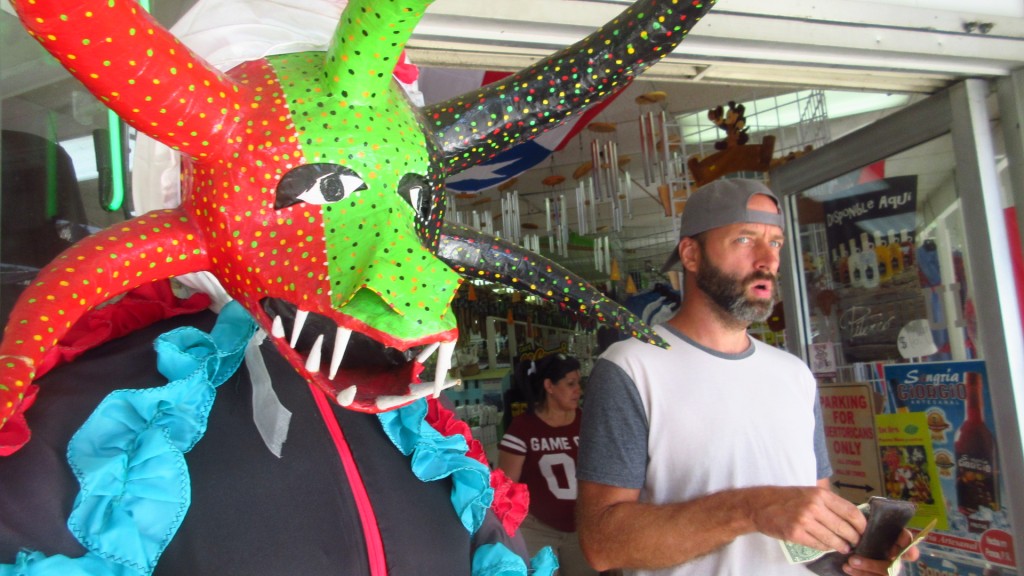 Checking out the tourist shops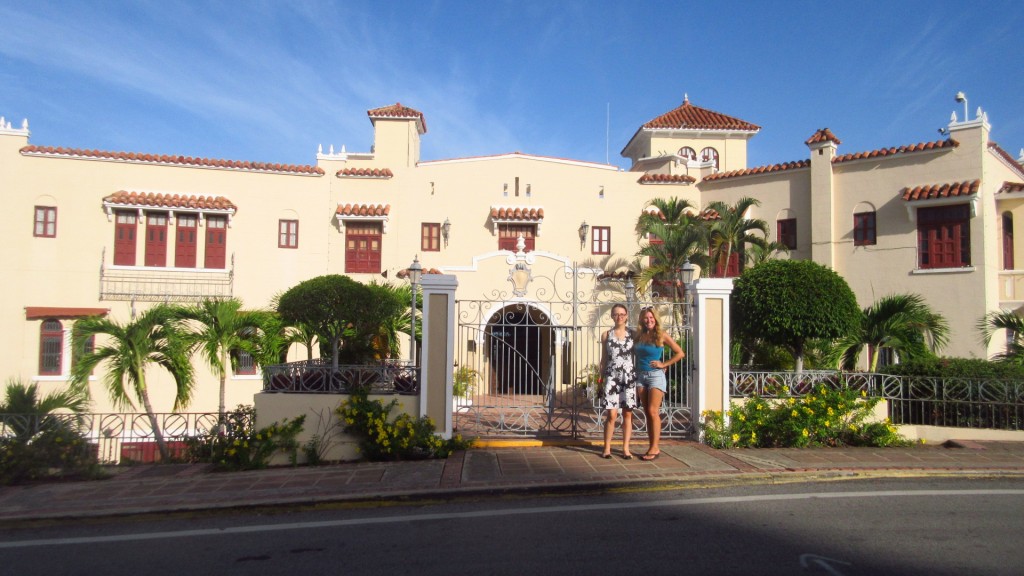 Summer and me in front of the Castillo Serralles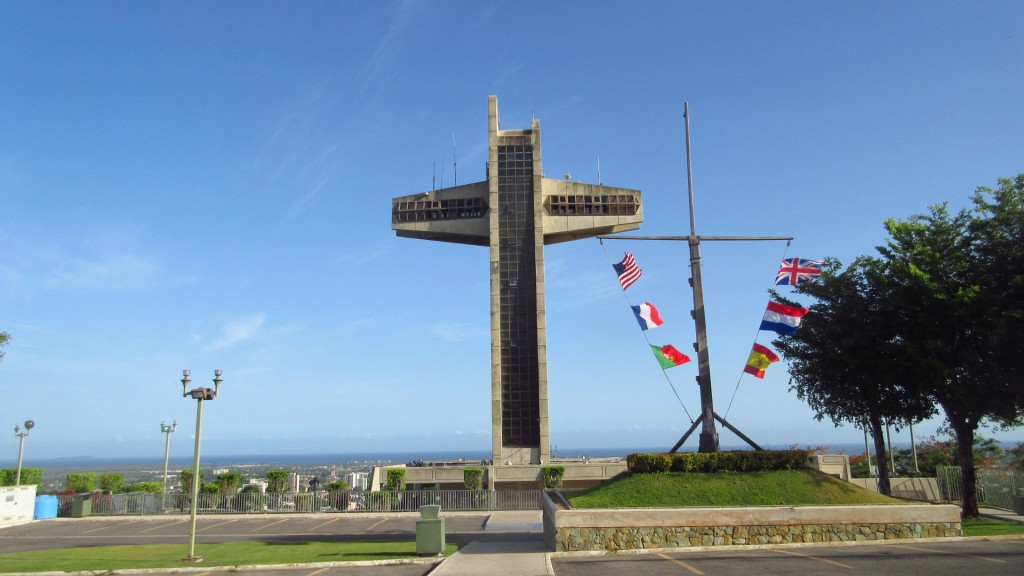 The cross was closed but we still wandered around the area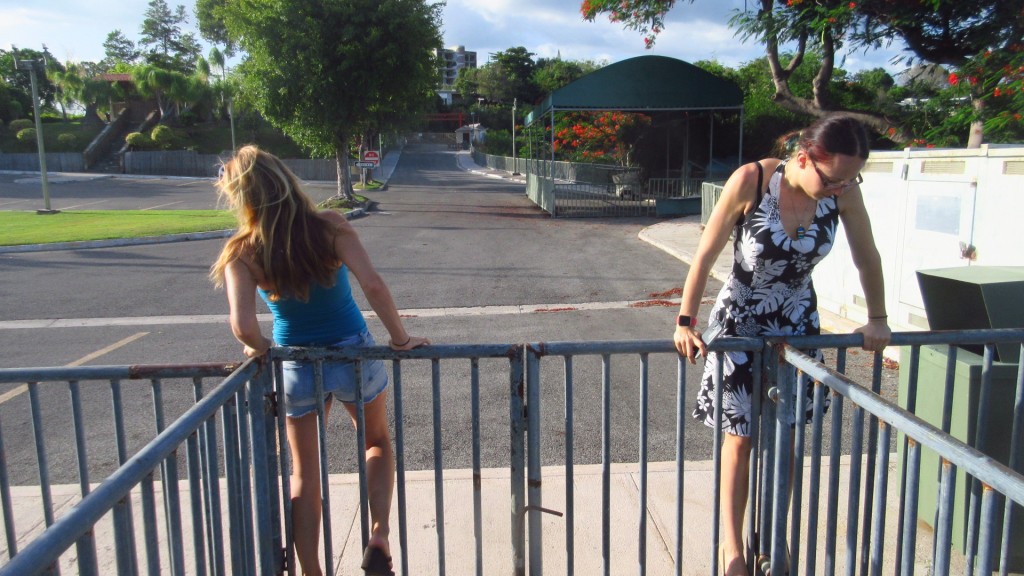 And jumped the fence to see the Japanese gardens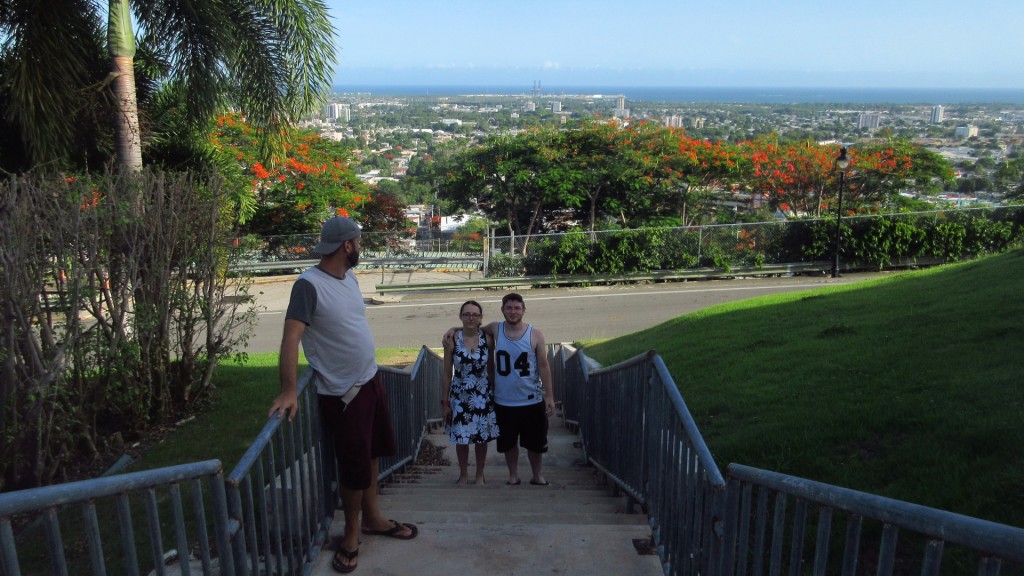 It's a really cool view up top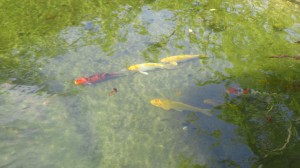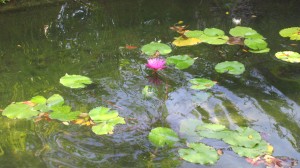 They even had koi, water lilies and a pagoda!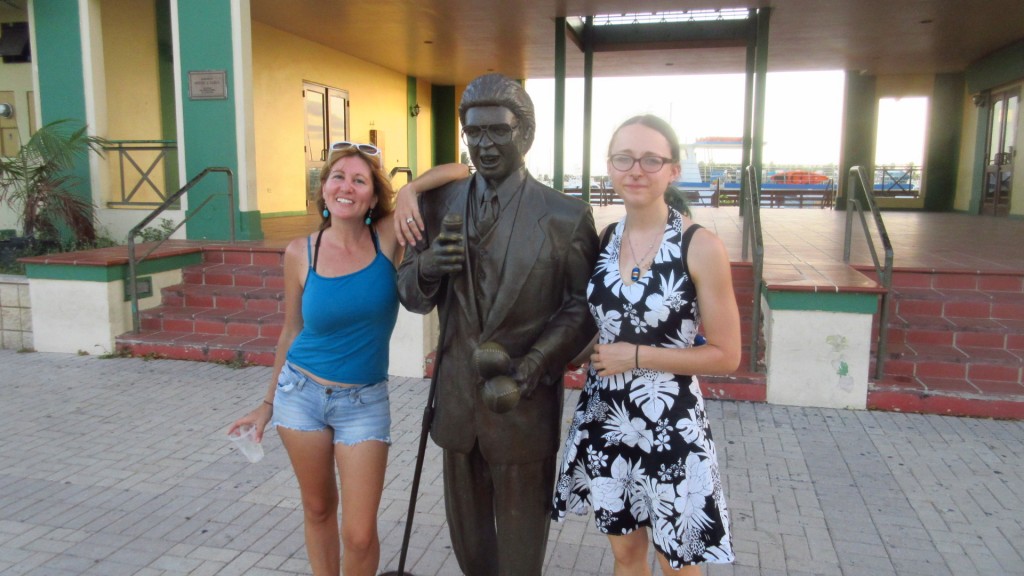 Then we went down to La Guancha for a bit and hung with our friend Hector La Voe