Today we accomplished a big step that we had begun over a month ago: remove the bathroom from the outdoor deck. This was a little tougher than the first part because Britton did the rest all by himself!
As it was coming down (over a month ago) it looked like this: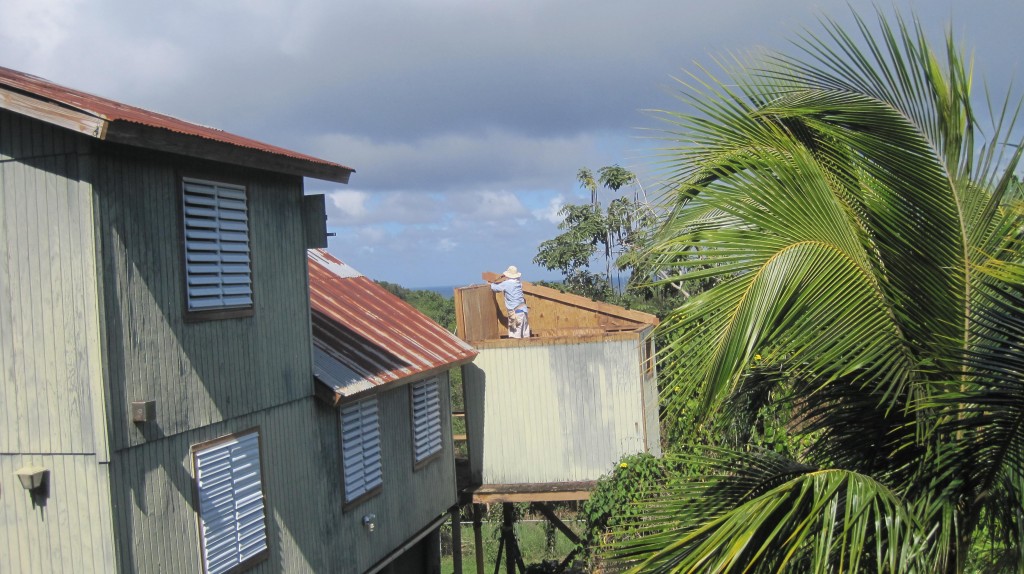 They removed the majority of the structure that day (roof, walls, doorway, window, tub, toilet, sink), but left the floor, support beams, and base structure. So over the last few days Britton has been popping out floor boards and planning how to take down the rest of the huge beams.
Today he finished with the floor and was to the point of actually taking down the final main support posts.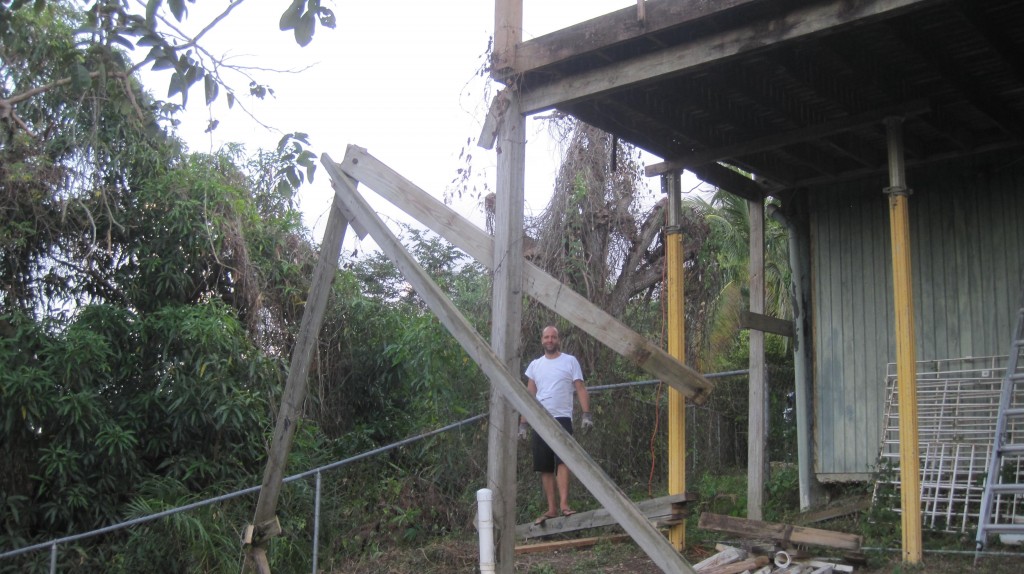 Almost there!
That was easier said than done because these support beams were huge and covered in barbed wire! But finally he managed to release them and now the whole thing is down!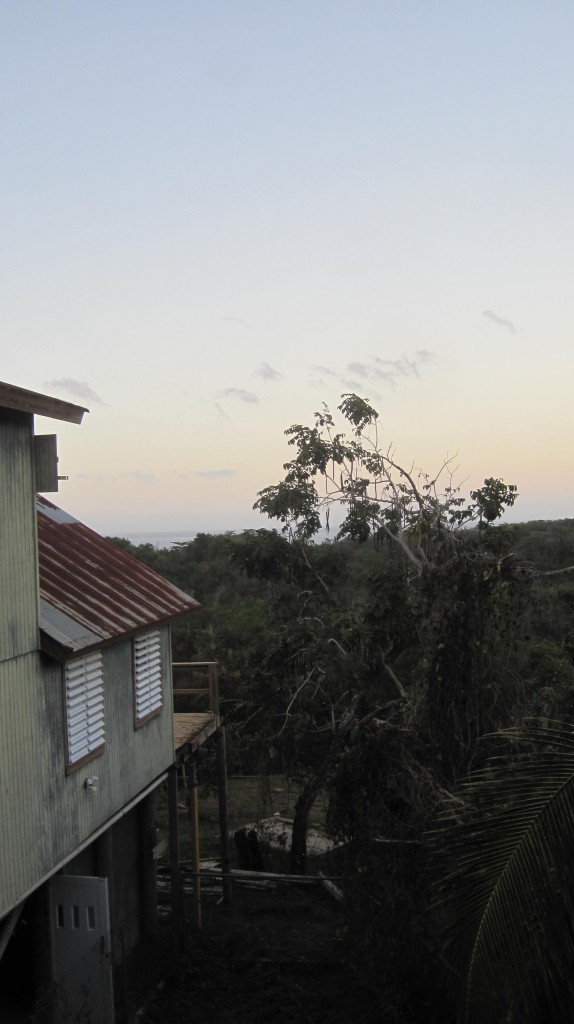 By the evening it was gone!
We still have to process all the wood and separate the good pieces from the bad, take out the nails and get ready for its new life. Every end is a new beginning as they say and the timing for the end of this coop is not by chance. Our new little chicks will be arriving next week and the bathroom will soon transform into the chicken coop (we've been jokingly referring to it as the Poop Coop in reference to its past as a bathroom -haha). Thanks to my mom's advice we are also going to use the bathtub as the baby chick home until they are big enough to go outside on their own. We've also ordered baby turkey chicks, but they won't arrive until April so we have some time yet for them.