Well today we (Matt & I) woke up early (~8am PR time).  Matt went for a run down by the beach and I got some things together (gas can) for our trip to Home Depot in Mayaguez.
We picked up a few things…..
Everything fit in the rental car, but JUST BARELY.  I mean we couldn't have planned it any better.   When we got back to the house we went to work.  We put the new fridge in (easy), put the new Toilet in (not as easy) then proceeded to mow a 1/2 acre of 4 foot tall jungle (not easy at all).
It is fun how sometimes things just work out, and everything we bought…Amazingly fit .  There wasn't much room to spare.  It was awesome.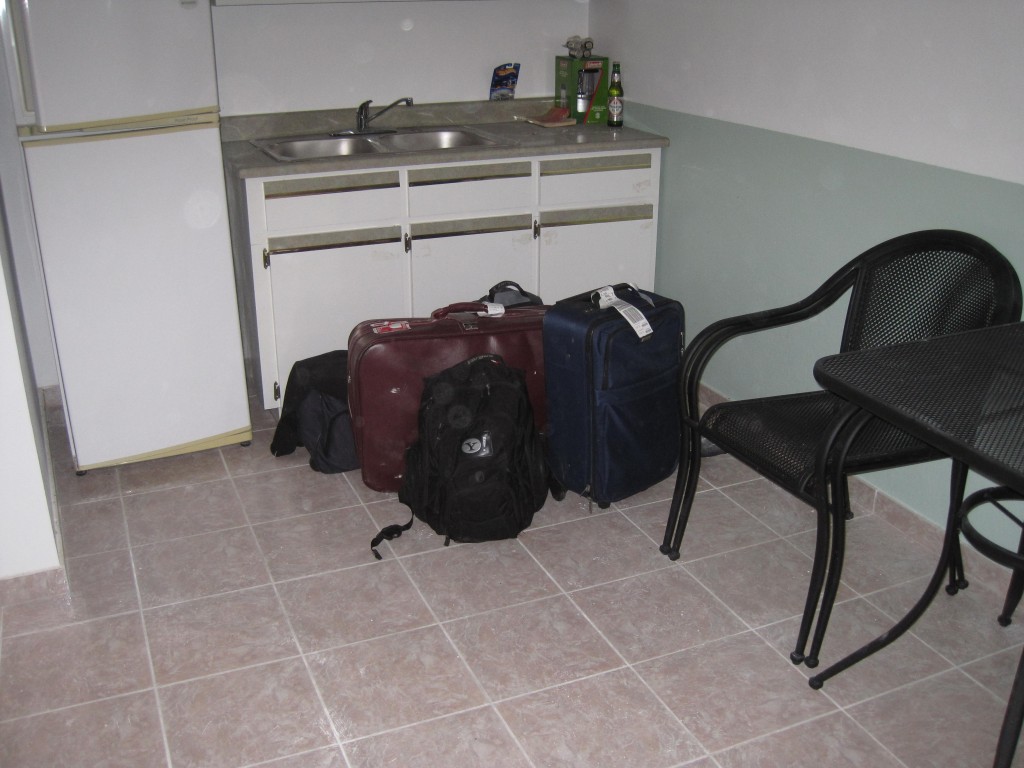 Old Fridge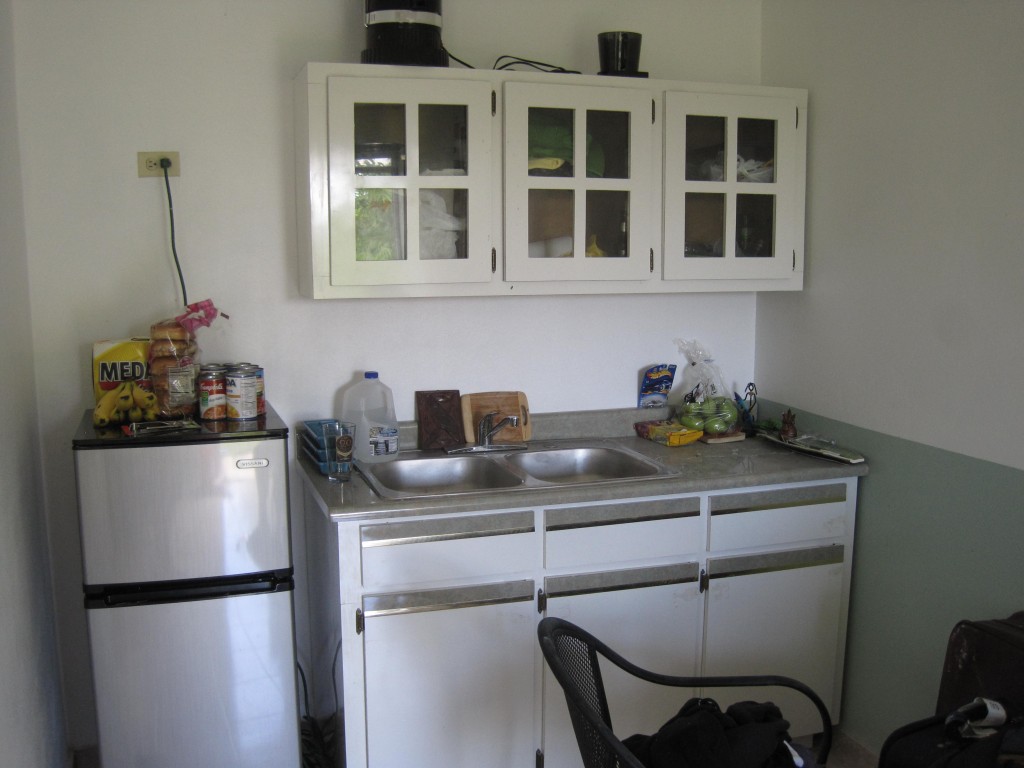 New Fridge (a little smaller due to car size)
The new trimmer head with the blades works out much better than the old line feed one.  It makes it much easier to mow things down, but it's still pretty sold growth.  I'd say going a year between mowing is a bit too long.   Some of the small trees are fairly thick already.   I did also pick up some heavy duty "loppers".  The front is now clear of vines and trees and I expect to finish up the back yard sometime soon.
We also picked up the cross coat stuff from Home Depot and some brushes to attack and clean the roof.  We will start the cleaning process maybe tomorrow and finish up sealing things up.  Crosscoat is expensive.  It was $125 for a 5 gallon bucket, but I suppose for a roof that isn't too bad.
You can see our Econo food on the counter and on top of the min fridge in the last picture.
Afterward we went to Tamboo and I bought Matt dinner.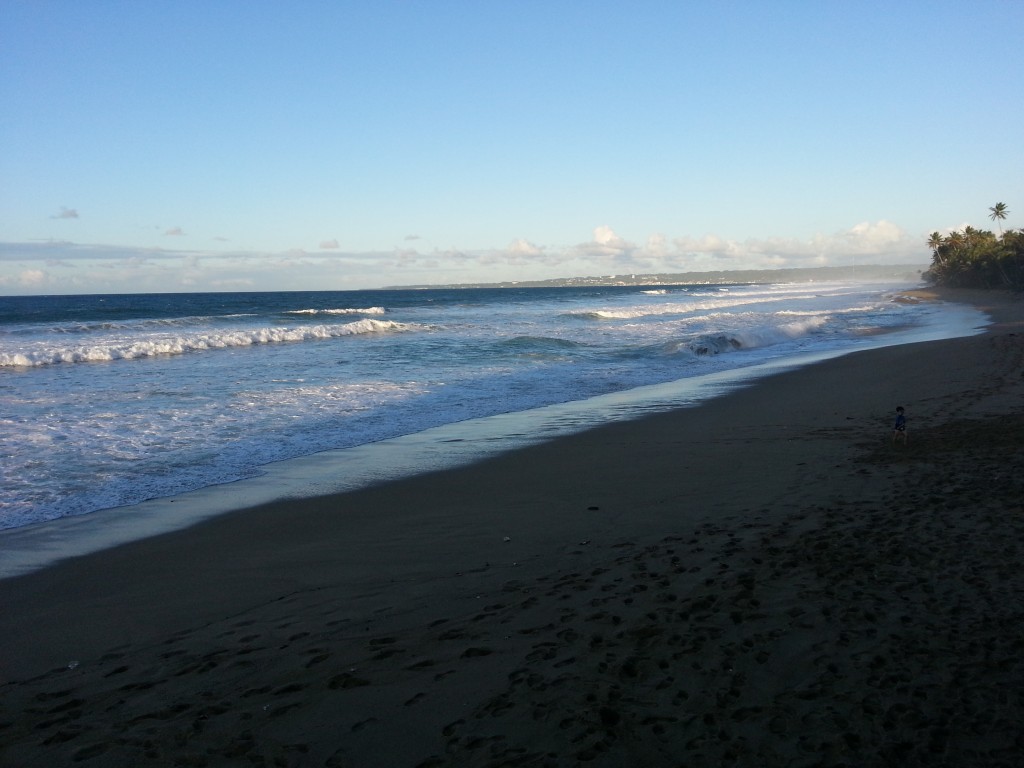 It has been a lot of fun to show Matt around.  Stay tuned for more!!