This month has been a doozy on the health care front. To top off our visits to the emergency room, I also happened to chip a tooth and needed to have an old filling removed and a new one filled.
Going to the dentist in Puerto Rico is remarkably similar to going to a dentist in the states. This is probably due to the fact that they are trained under the U.S. dental standards. They were all very professional and did a great job. The biggest difference (besides Spanish being the preferred language of most of the staff) was the cost!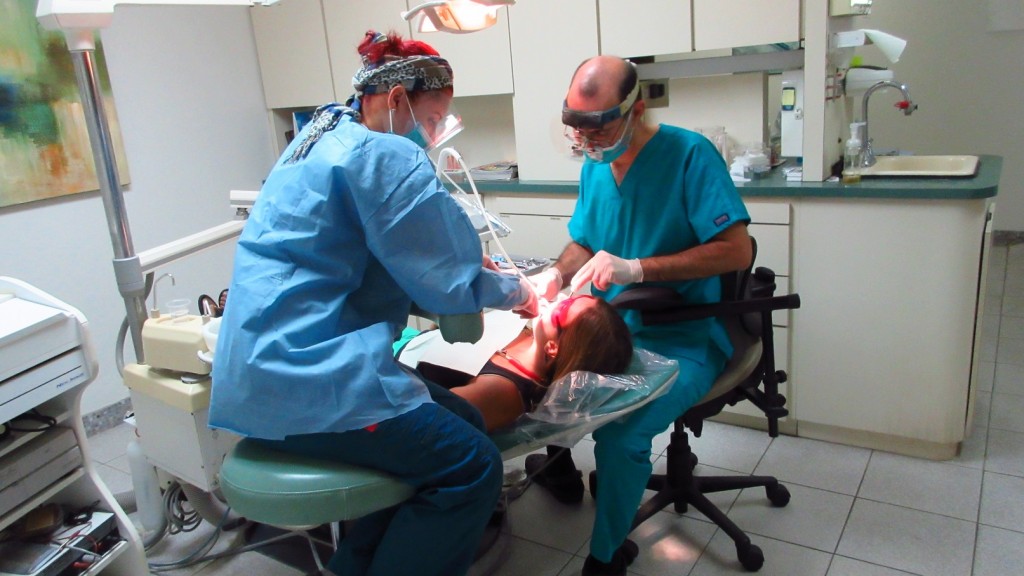 We are still just so shocked and thankful that Puerto Rico has not succumbed to the ridiculous prices of health and dental care as the rest of the United States. The cost (without insurance) for a full set of dental x-rays, an evaluation and a restoration filling was a total of $118 (cash only!). Since we don't have a phone, we just stopped in and were able to make an appointment for that day. It was super efficient and affordable. Another reason to smile about living in Puerto Rico.