Before I lived in the old schoolhouse in Nunn, I lived in a small house in Greeley. After my parents and brother moved from Nunn, they moved back to the Greeley house. It is at the end of a T road and cars often forget to stop at the stop sign or they slide through on icy cold winter days. The house has narrowly escaped being hit by various cars throughout the years, however the yard plants and cars that have been parked out front have not fared as well and have been hit a few times.
In the matter of just an 8th month time span, two cars hit one of the old spruce pine trees that had been there since before I was born. We hoped it would survive, but  soon the tree began to wither away dying from the impact.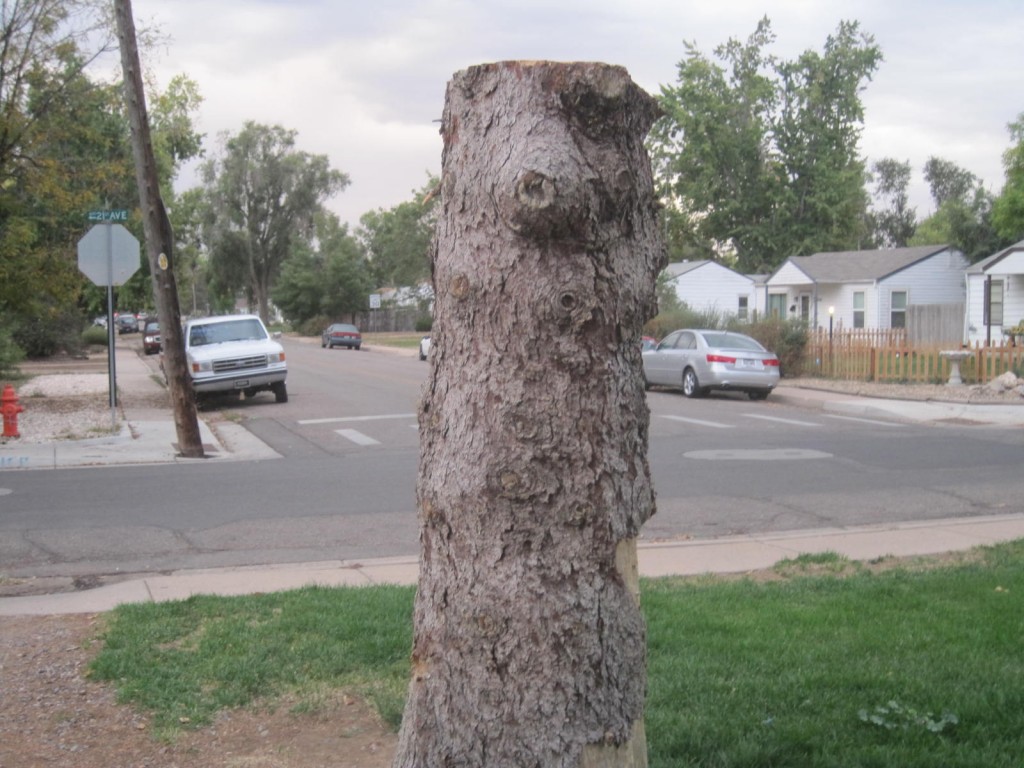 The tree stump – you can see the impact marks on the right where a car had hit it. You can also see the "T" street
Finally the time came when it needed to come down completely. My mom hired some tree removal specialists but thought maybe there was something she could do with the stump that had been a tree that I had often played in and around with my next door neighbors as a child. She thought perhaps a student artist may be interested in carving it. I put my feelers out and posted something on both Facebook and Craigslist looking for any info on wood carver artists. A friend suggested the Chainsaw Mama, Faye Braaten who has done wood tree carving work in Loveland and the Greeley area.
My mom talked with her and about a month later, they settled on a price and time for the carving to take place. My mom picked the perfect subject for her carving: a happy dog and cat. She currently has four dogs and a few cats, so this fit her just right.
I was able to see some of the carving myself and it is very impressive! Faye does a great job and can really handle those chainsaws! Here are a few pictures and a video of the process.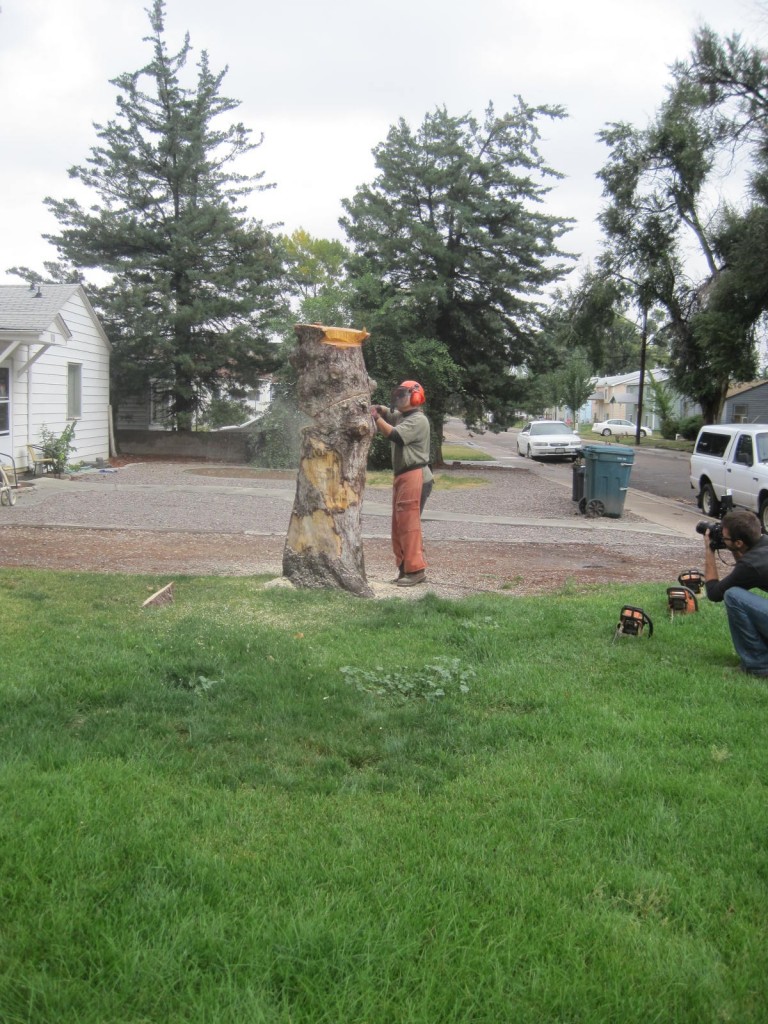 A Greeley Tribune Reporter came out to take pictures and write up a story!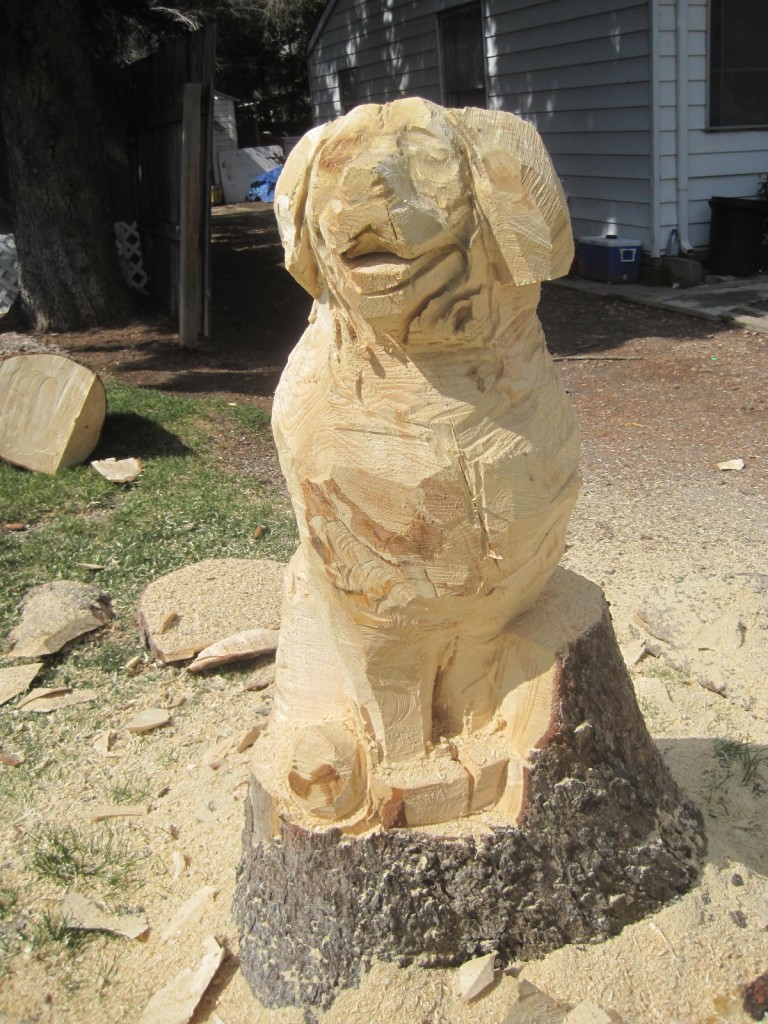 The face more pronounced and the body coming together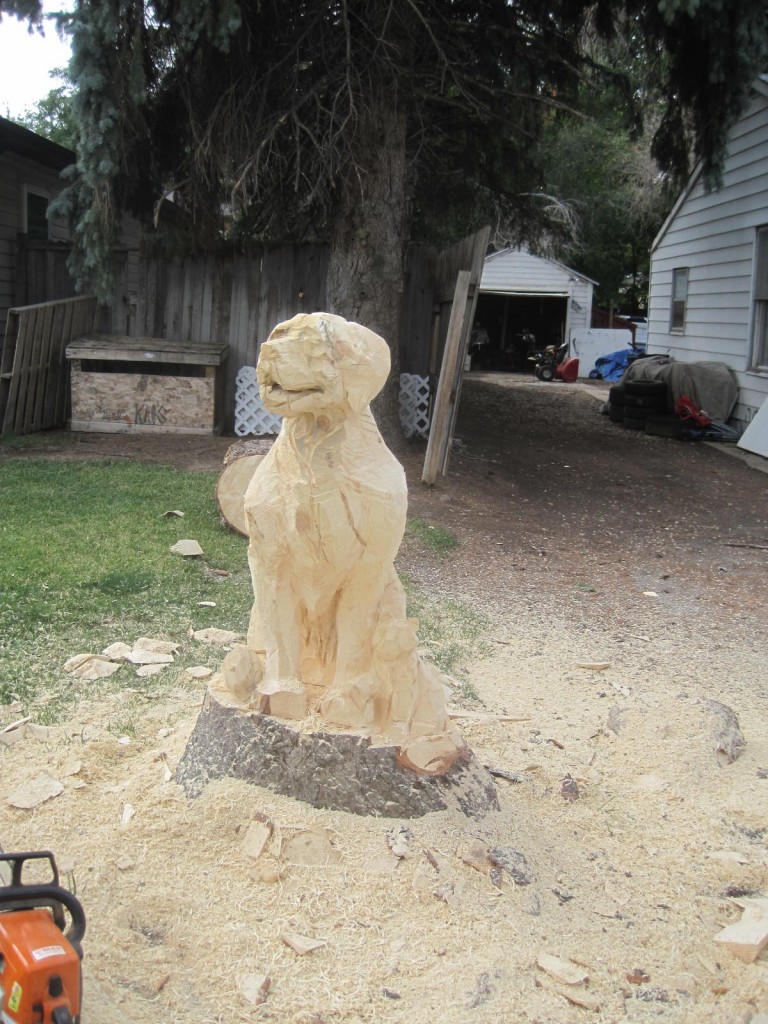 Nearly complete wood carved dog and cat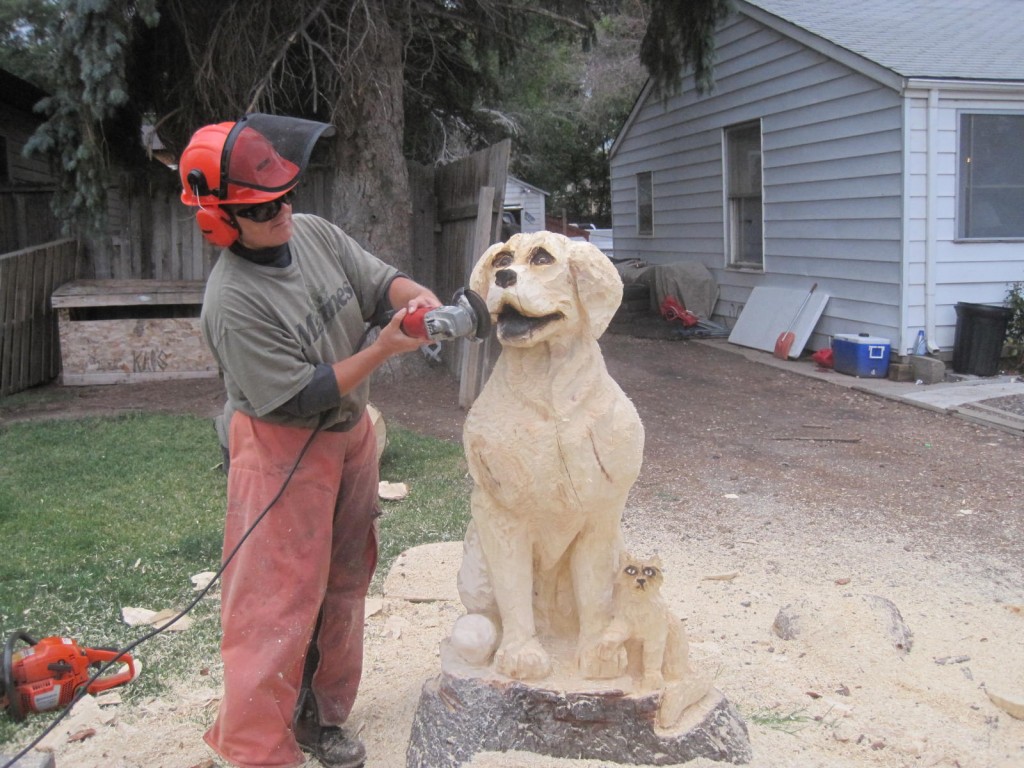 She uses a torch to darken some parts and a grinder to smooth it a little -here the cat is visible as well

My mom's cat, Scarlett is black as was our cat Boo-boo and so she darkened it. I think it created a nice contrast against the yellow lab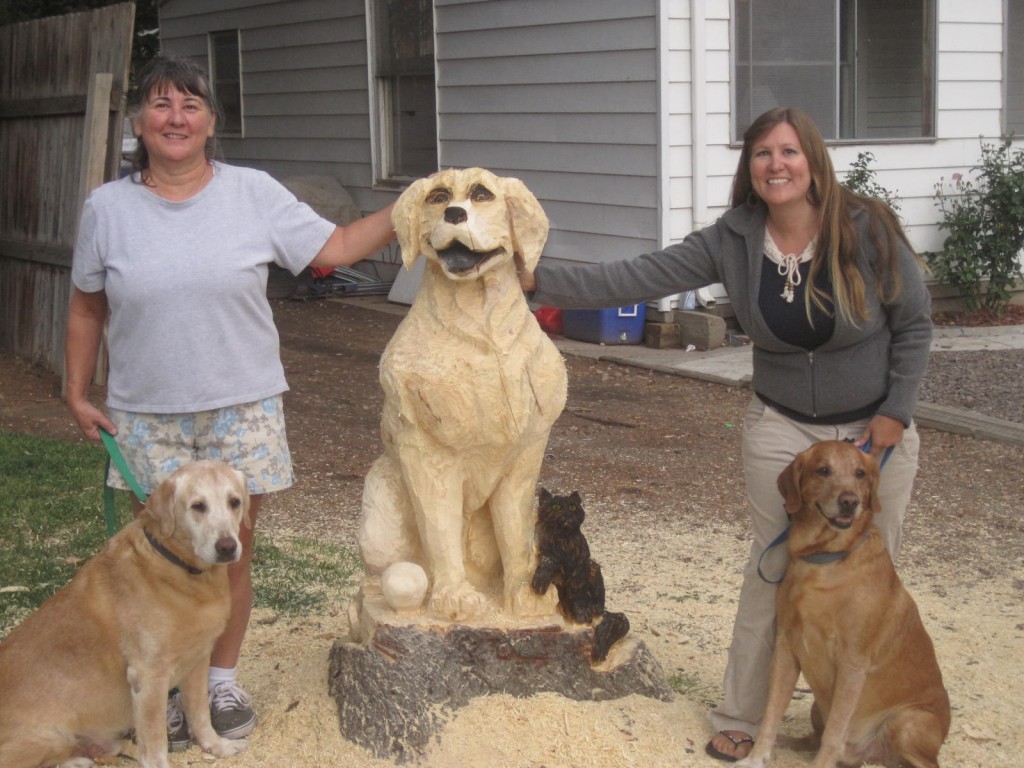 We brought the dogs out to see as well. But the real cat wasn't interested