The amazing thing about a complete lifestyle overhaul is that you really have no full idea of what you may be doing from one day to the next and that is part of the appeal! A completely new set has been built for us to write our newest parts and dramas to our life including many unique characters. And this is not just a metaphor…
Since our move we have met so many varied and incredible people with all sorts of talents and histories. Two of those people are our new friends Jon and Rachel Meyer.
They are film-makers, video editors, producers, directors, musicians and all around fun people who have brought us such local recent hits as the Disfunction music video "Johnny" as well as the awesomely absurb webisode series "All Four Love" and have won many commercial video contests. And we are so grateful to call them our friends.
Anyhow, we have been working with them on a few of their projects in various ways: as extras or playing small roles, or even in a larger ongoing project (hint, hint).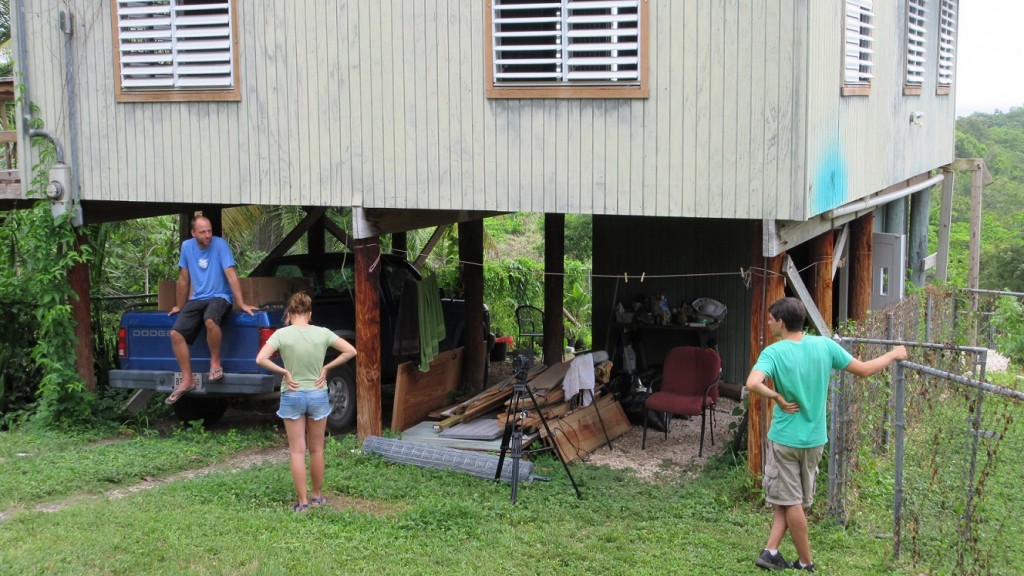 Photo Hint Number 2 of our big project! 
The most recent one I was a part of was for a short comedy film written, produced and directed by them. I play a local gossip and doctor's patient trying to get the good dirt. It is a pretty hilarious movie and my scene makes me laugh already just thinking about it.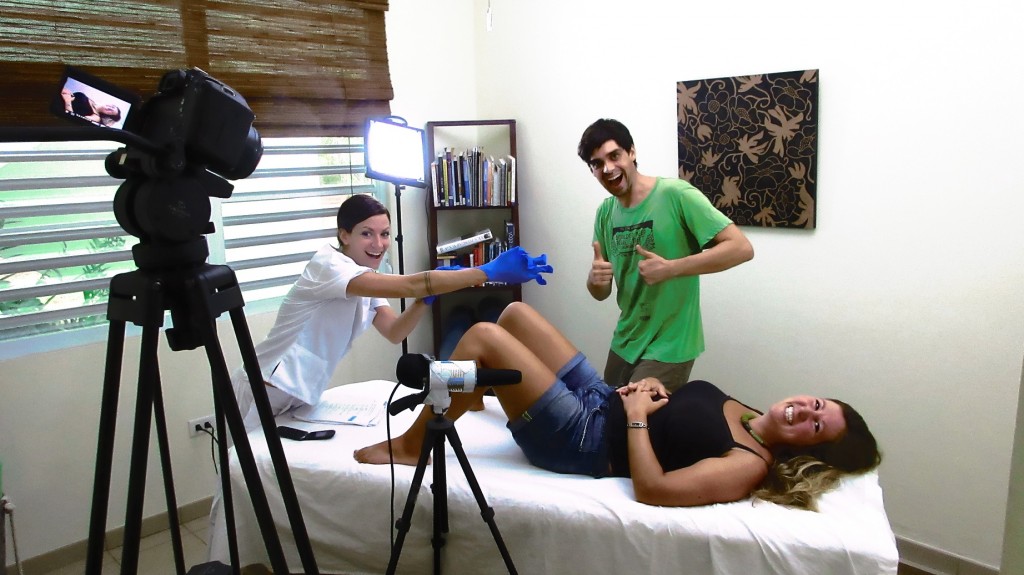 You never know where you may end up when you say "SURE!"
When I was a small child, my dad used to have a landscaping business in the summer and a snow shoveling business in the winter. When I would go out with him in the truck in the winter he used to sing "There is no business like snow business" and it wasn't until years later that I found out about the original song.
Now that I have worked with Jon and Rachel on some of these projects, I can say that there is definitely no business like SHOW BUSINESS. No business I know. Stay tuned for more…!