Britton slowly has been recovering from his recent illness and so we wanted to take it easy on our next project around the property. We decided it was time to work on the cabana bridge. This was a relatively small project and almost completely done under shade, a definite plus in the heat of this time of year.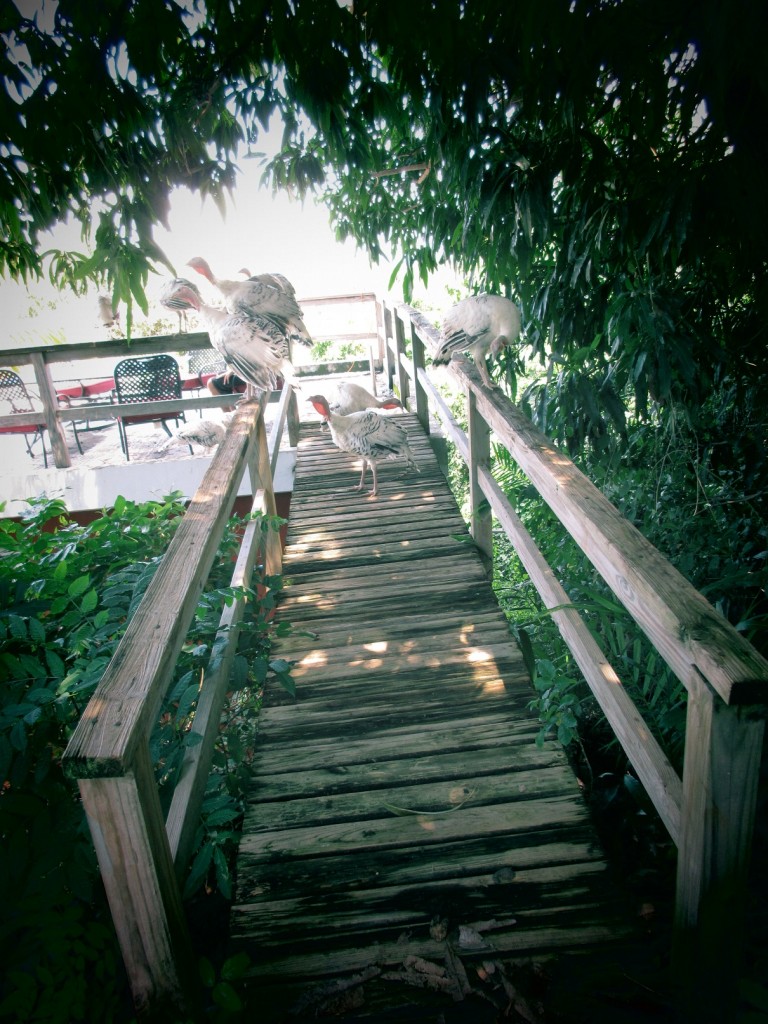 The bridge before (with a little help from our feathered turkey friends)
The cabana bridge connects to the roof of the cabana that we live in and is accessed near the gate of the property under the big mango tree. The wood boards that were on the bridge were starting to decay at the nail head area and some of the wood in other areas as well.
Because we have been doing some deconstruction on the wood house, we have quite a bit of extra nice treated wood lying around. So we counted and cut some of the pieces and then set about waterproofing them with sealant.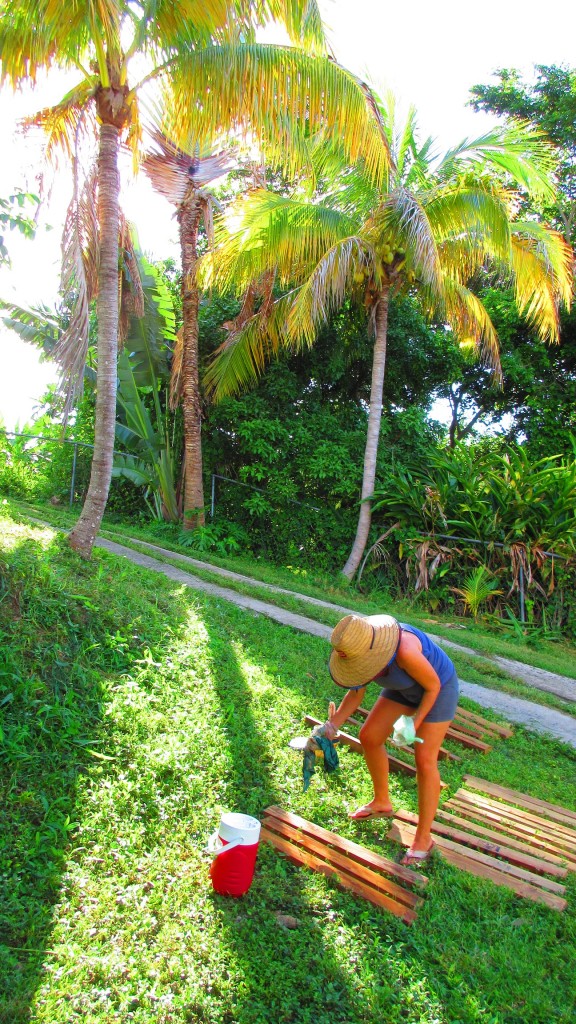 Then Britton peeled up most of the boards leaving just a few to stand on while he painted the lower beams.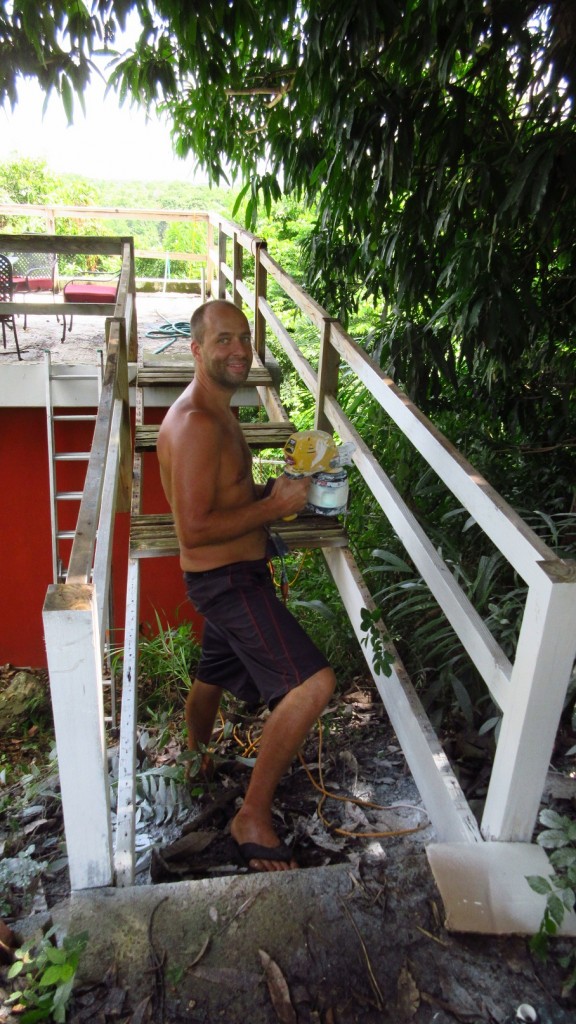 Finally he nailed in the "new" non-rotted boards and waterproofed the long hand railing board as well.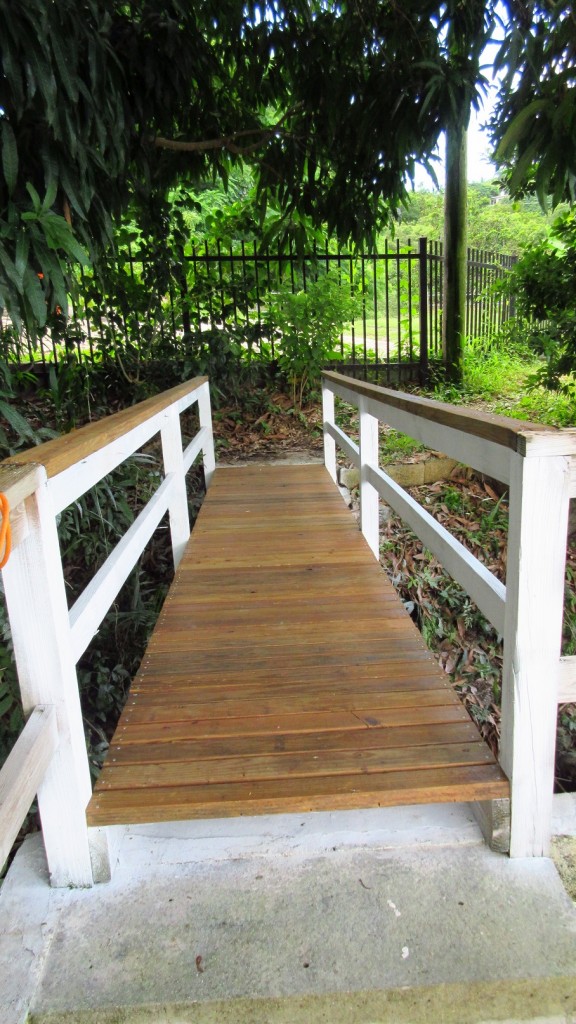 I think it turned out really nice and will be much sturdier to cross. The turkeys had fun crossing the bridge and playing on the cabana while we were up there working. They like to follow us wherever we go. They climbed to the top railing of the cabana (another future project) and took turns jumping and flapping down. It was pretty funny.