On Saturday, we headed downtown to spend some time at the Surfrider Association's Fundraiser at Rincon Beer Company. They had a nice dinner for a great cause and we hung out there for a while talking with friends. Then we heard fireworks exploding outside in the plaza. We saw a bunch of people from the church standing outside and so we thought we had better go see what all the fuss was about.
It was the annual Fiestas Patronales de Rincón in honor of the Patron Saint Santa Rosa de Lima. In addition to the church gathering there was live music everywhere, a procession and also a big carnival.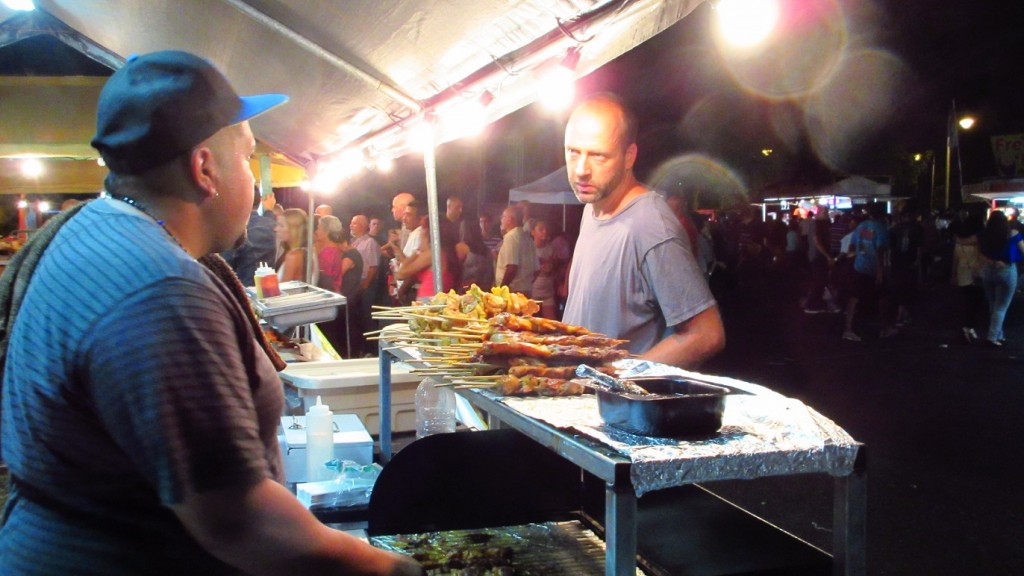 Britton working on his Spanish ordering a pincho (meat on a stick)
At the carnival there were the usual things you might see like whirly rides and junk food (Puerto Rican style of course), but also lots and lots of horse race gambling! Well…not with real horses but a fun carnival version that was gambling none-the-less. This was one of the biggest hits! Everyone was placing bets roulette style on the different horses and cheering them on (the wooden horses)!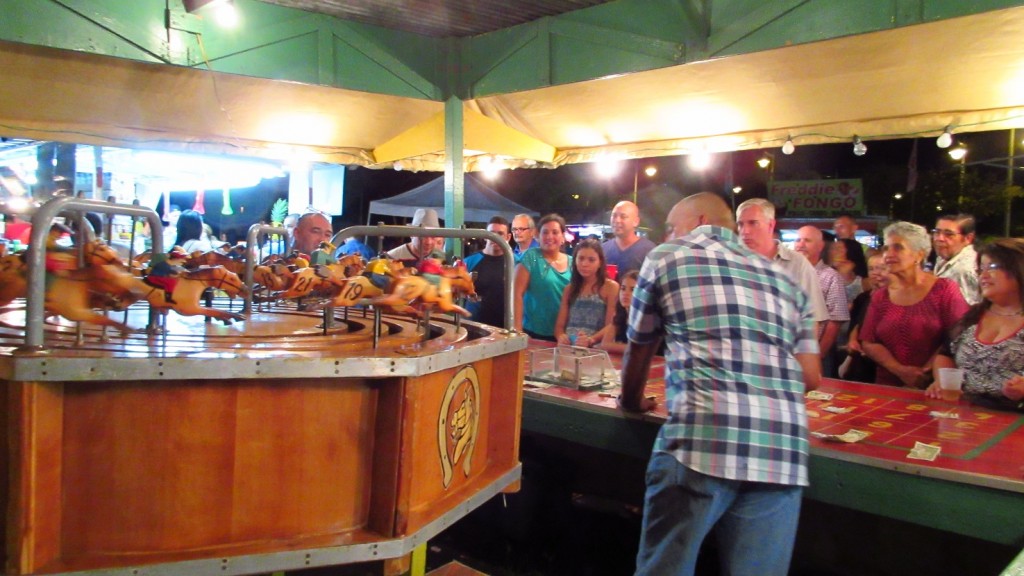 One thing we have found living here is that there is always a party, somewhere. And this was yet another reason to party.