We have owned this property for over 3 years now.  When we originally had made the offer we put in a low offer because the wood house was going to need a lot of work.  Since then we have gone back and forth about what to do with it.  We live in the concrete cabana and have enough room for the two of us, but it makes it hard to have people visit for dinner or for longer stays for family.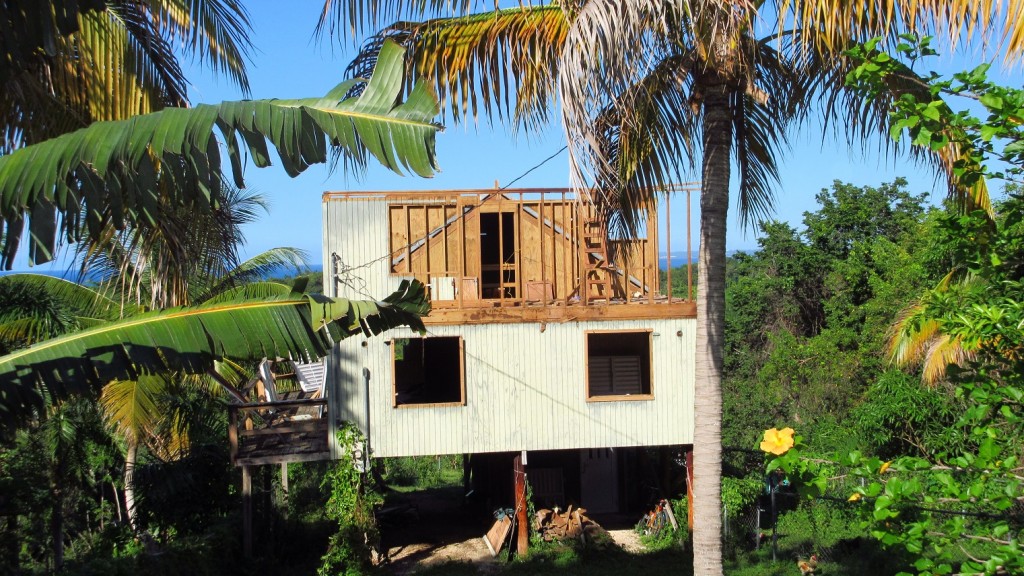 We recently decided that we are going to tear it down.  We initially felt like tearing it down would be a huge bummer because of all the time and effort that went into building it.  Due to the odd floor plan and not having the master bedroom on the ocean side of the house as well as the entire thing being infested with bats, rats and cockroaches we were going to have to tear it down to studs anyway.  We are still going to keep it, we are just going to move it.
The property consists of 4 acres and the cabana and wood house sit on a tiny ity bity corner.  So we are going to move the wood house and build a cabin on the other side of the quebrada.  There is sooo much room for us it doesn't make sense to simply have the living space in the corner, we are going to spread out a bit.  It will open up the area in front of the cabana too.
In order to make the area more accessible where the wood house will be we want to build a suspension bridge that transverses the quebrada!  We have started the deconstruction of the house and figure it will be done in a few weeks.  The wood is being cleaned (having all nails removed and then power washed).   While this is going on we are also going to begin to clear the area where the house will be rebuilt.
At some point in the future we want to build a concrete house a little bit down from where the wood house currently sits, but first thing is first.  Should be some exciting things coming up in the next few months with some big changes for us!