This weekend we went to our first film festival! It was the 7th Annual Rincón Internationa Film Festival and took place at various locations throughout Rincón for about a week. We decided to go to the Best of the Fest night because it would showcase the award winning short films and we also wanted to check out the Casa Hines Mansion which we had heard about but never actually visited before.
We loved looking at the property and landscaping as well as the architecture. It is a beautiful place beach front and we enjoyed a nice sunset before the movies began.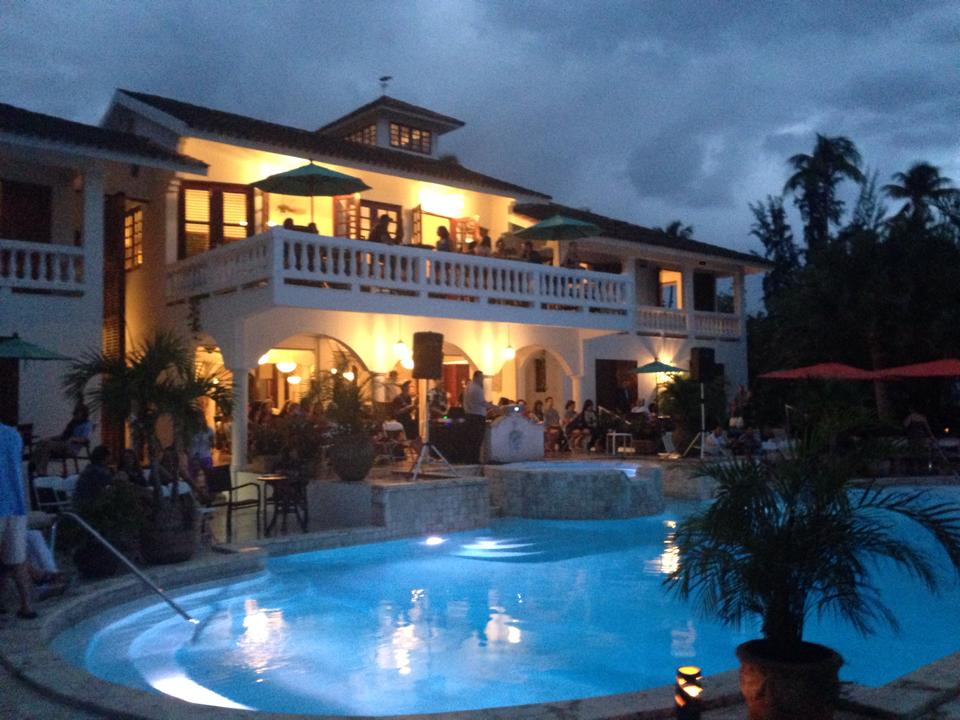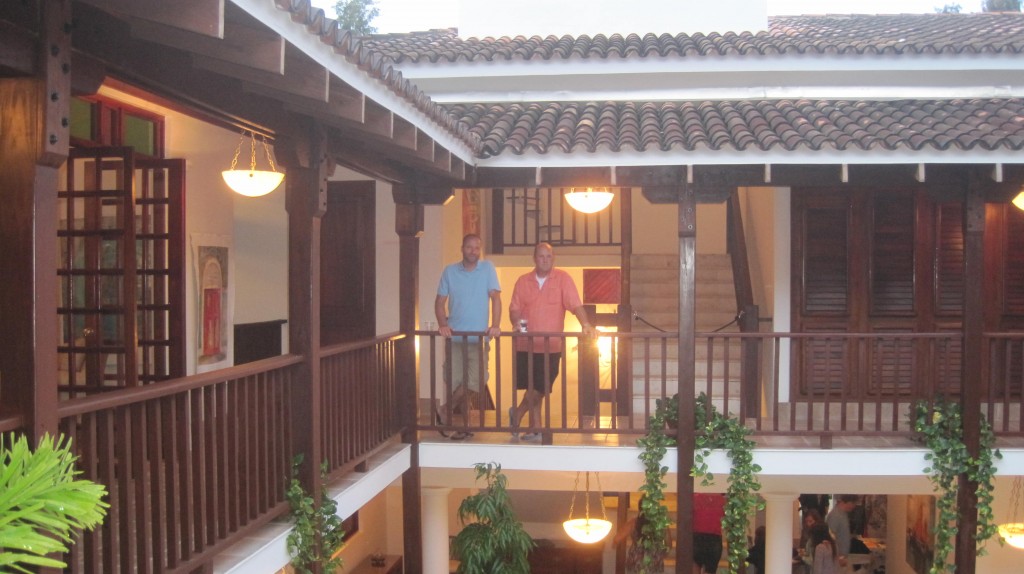 Britton and our friend Bill overlooking the courtyard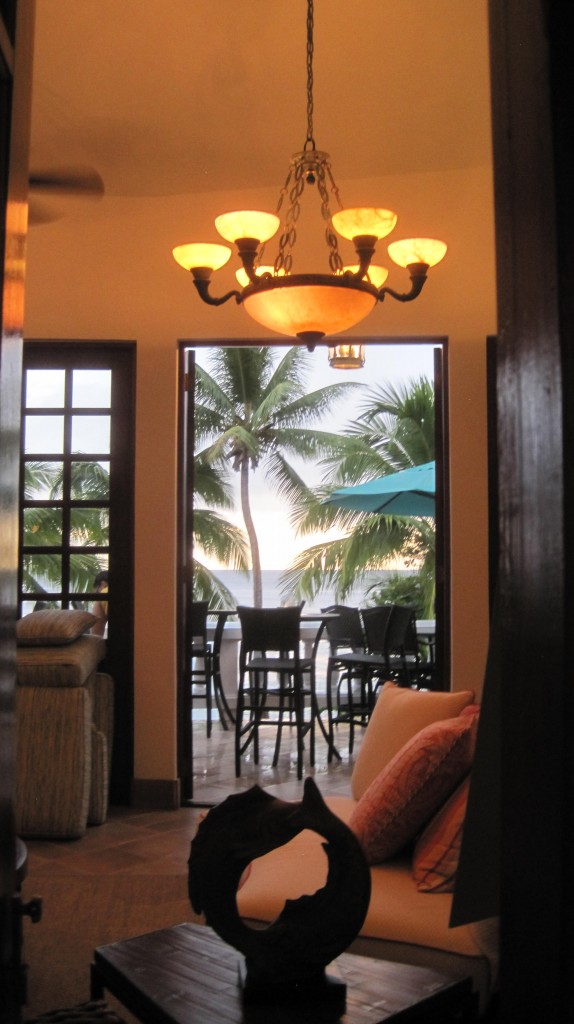 Upstairs balcony area
We enjoyed the films from each of the categories: Fright Night, Comedy, Puerto Rican Film, Action, Date Night as well as the music videos.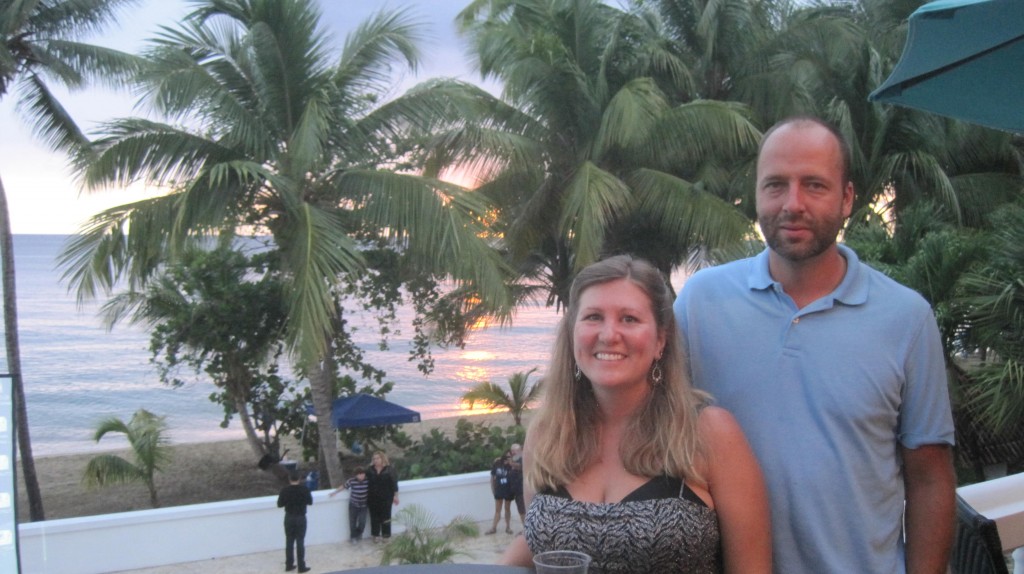 One of our new friends here even made one of the music videos called Johnny, that was featured and it was filmed almost entirely in Rincón and the music is by a local band called The Disfunction. We also watched two other great movies that were filmed in Puerto Rico: Chula and Mi Corazón. Mi Corazón was interesting as it had a sort of not-so-hidden message about the United States' impact on Puerto Rico.
Overall, we had a great evening of film and fun even with a little rain thrown in.