We have been working hard on the farm, but it was a nice break to go out to a fun little beach gathering at the Marina on a Monday afternoon. Because why not?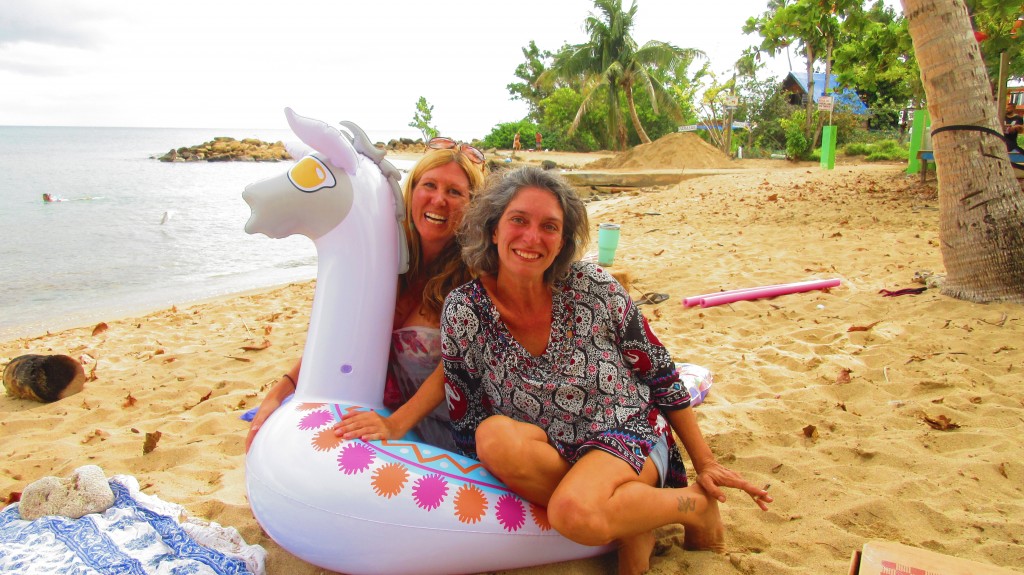 Me and Sandra hanging out at the marina on a Llama float haha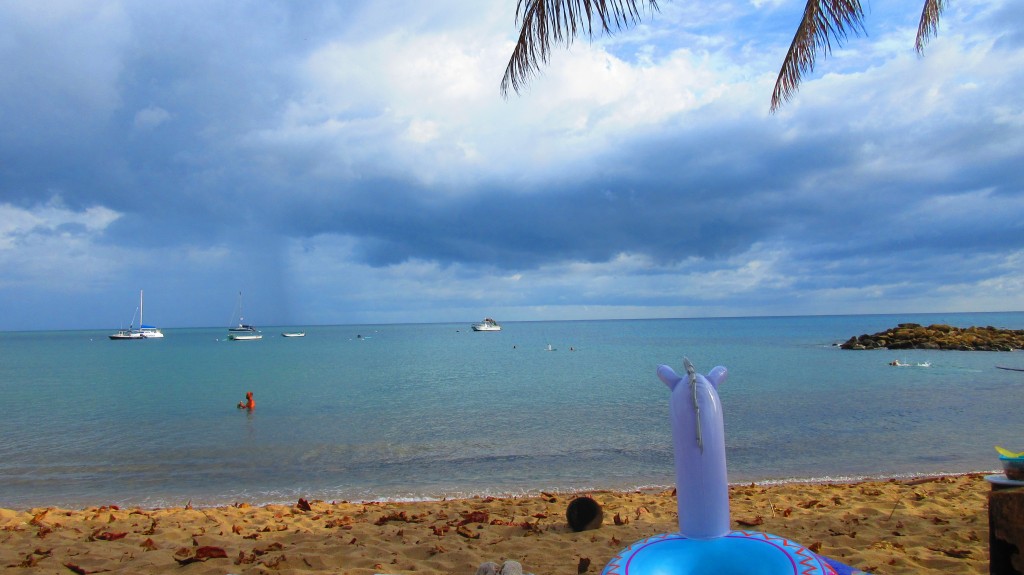 Britton swimming. It was cloudy and the air and sea was slightly cooler (around 80 f)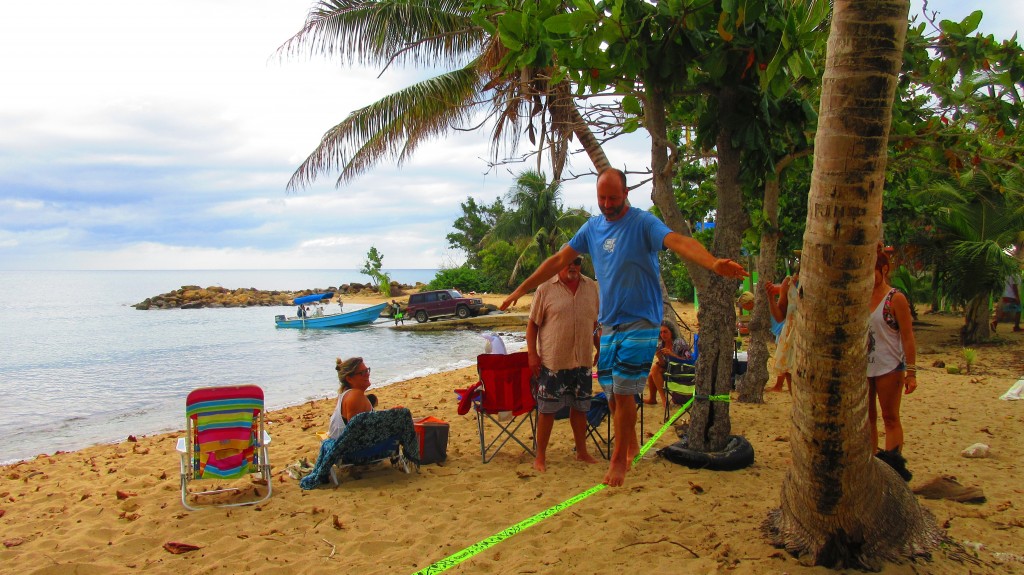 Britton walking the line about a foot off the ground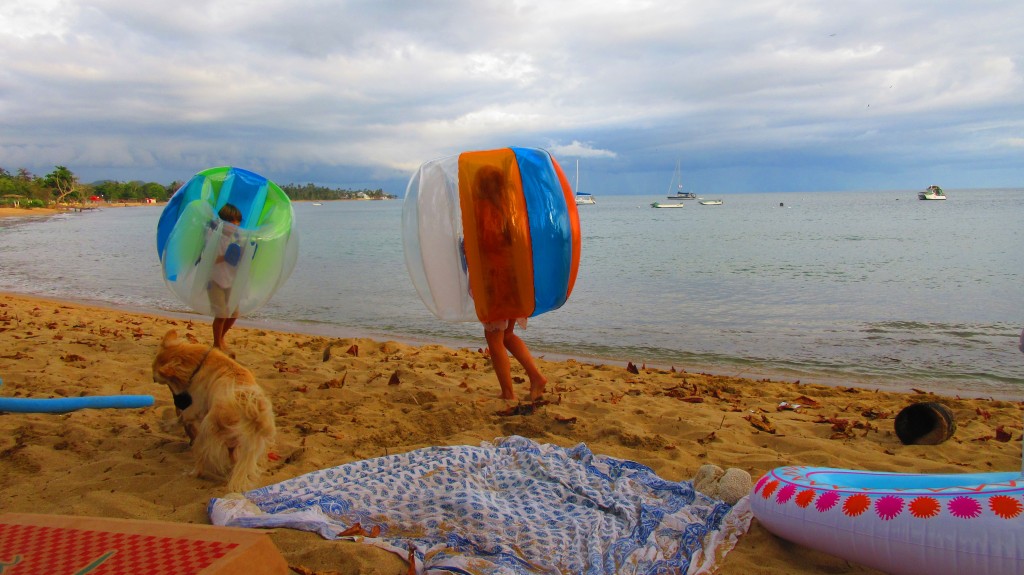 Me and Zach in a bubble match. He pushed me all the way into the water!
After playing around for a couple of hours, someone had a great idea to drive up to the Goathouse to watch the sunset. The Goathouse is something of landmark for Rincon. I don't know the whole story behind it, but it was obviously going to be an awesome rotunda house with a 180 view down to the Marina but long ago got caught in some building/legal trouble and became another abandoned property. Many surfers use it to check the waves in the morning (Dawn Patrol). And it has awesome sunsets only 1 minute from the beach so we caravanned up to it.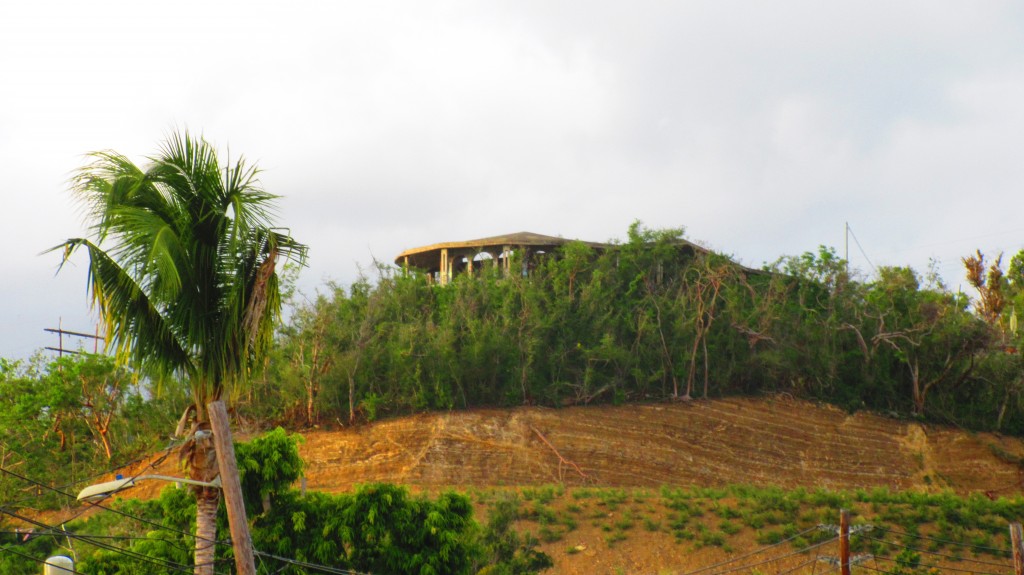 Looking up to the Goathouse from the Marina
I am not totally sure where it got the name Goathouse, but I have heard that it has housed more goats than people in its current iteration though none were present when we were there.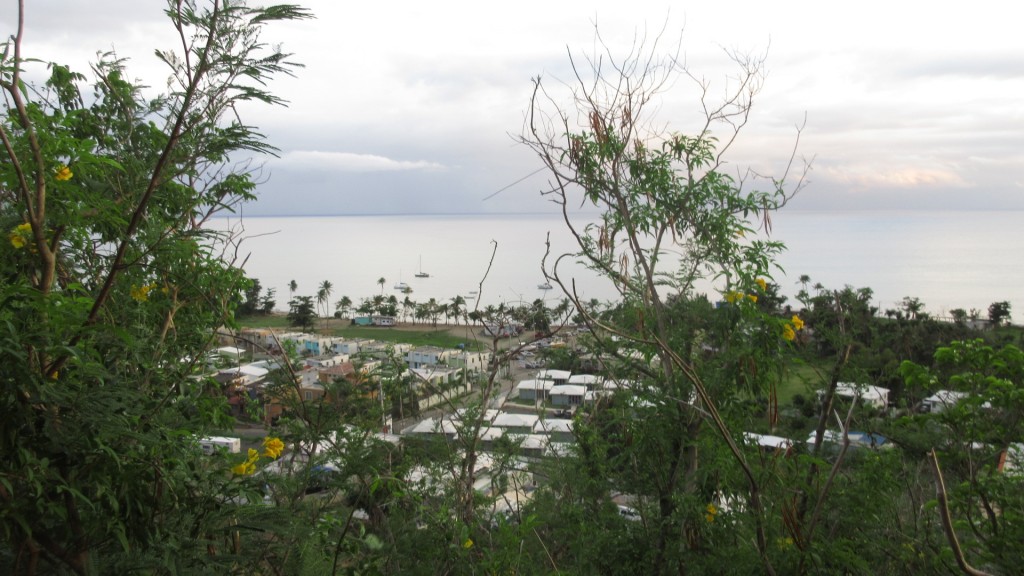 Looking down at the marina from the Goathouse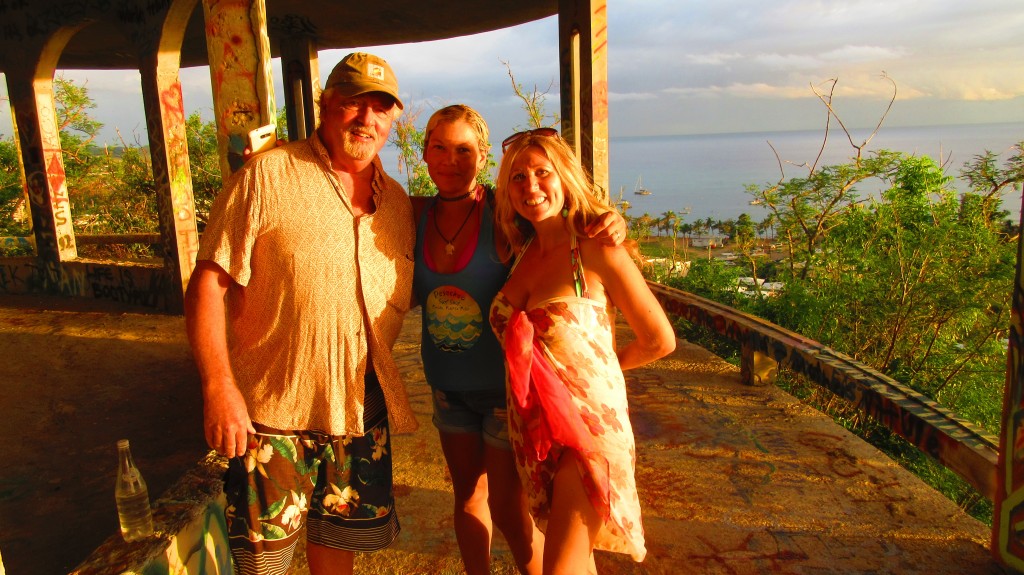 From the back balcony with John and Daisy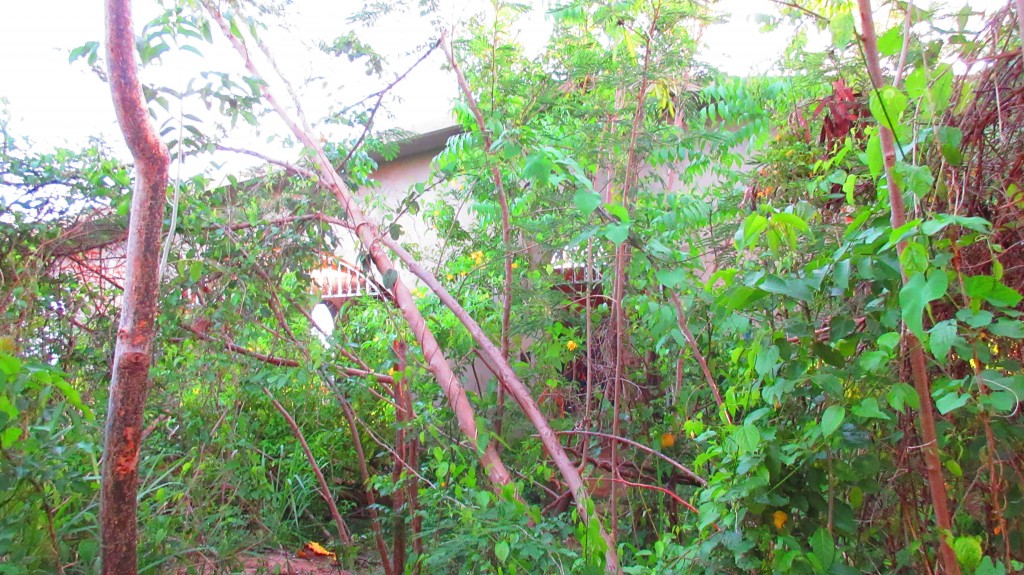 The entrance to the house has been completely overtaken by the jungle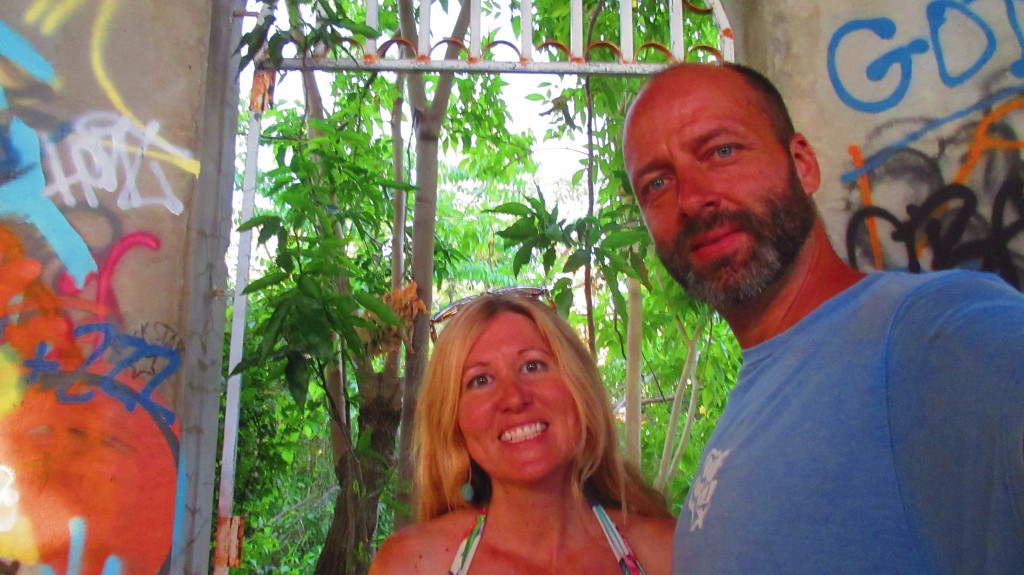 Where jungle meets concrete -B and me

Such a cool house in the making is now a graffiti haven full of vulgarities and poetry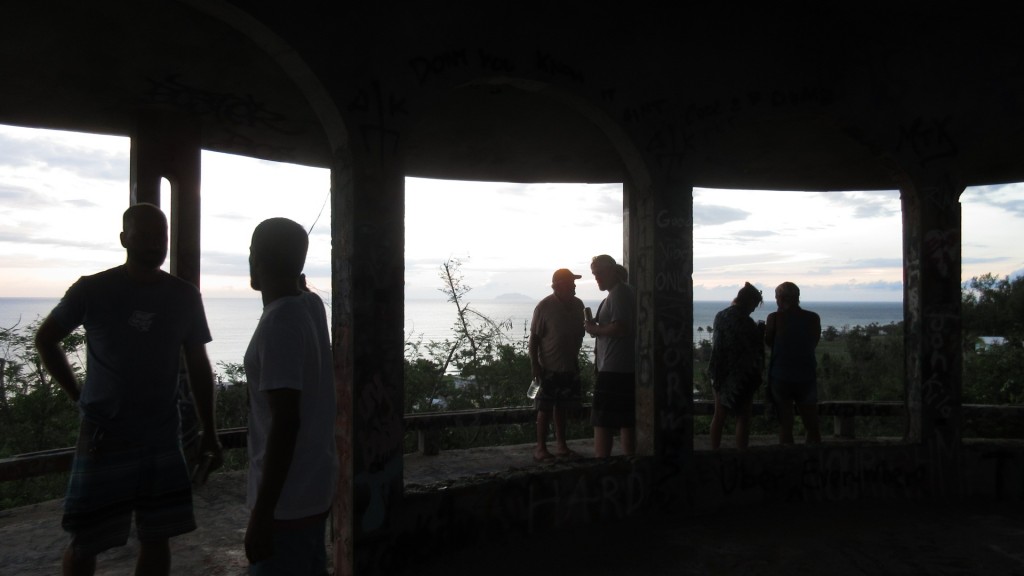 Watching the sunset over Desecheo Island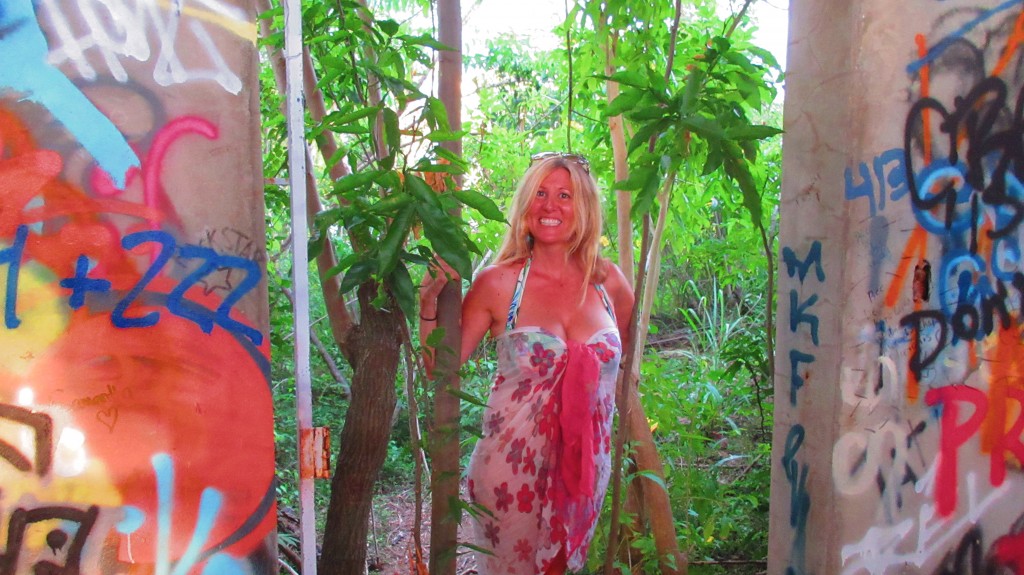 Another cool site to see in Rincon
If you visit the Goathouse, remember that there are neighbors and they want you gone right after sunset so as to avoid too much mischief. Definitely check it out though as it is a key part of the fabric of Rincon!