Each year, cities and towns throughout Puerto Rico have their own Fiestas Patronales (translated loosely as Patron Saint Parties). In Rincón, I know very little about the actual patron saint Santa Rosa de Lima, but I know the parties are getting better each year (here's last year's post)!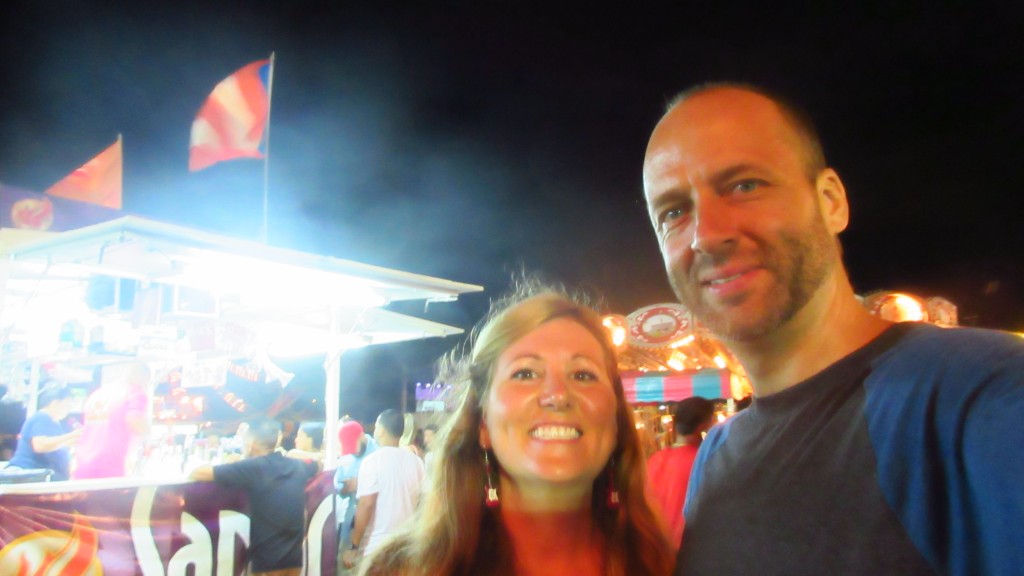 Having fun at the fair grounds (Plaza de la Amistad)
This year we were super excited to hear that Cultura Profética was coming to town! Cultura Profética is probably the best known Puerto Rican reggae band and their songs are often heard on the radio here. We were quite amazed in fact that they were able to bring such a huge name to our little town of only 15,000 people. A free concert in a community venue with a huge headliner? Sign me up!  And like most things in Puerto Rico, we went into it without many expectations. This could be a madhouse of people, or muy tranquilo!

One of their popular songs
The big question everyone was asking was what time would they come on? According to the event flyer, the opening bands were supposed to start around 8pm, but we had learned our lesson from last year that due to Island TIme the openers didn't really start until about 9pm. So we thought we'd get down there around 10pm to watch another great salsa band, Plenealo and guess that Cultura would start around 11.

Plenealo
We wandered around and people watched and had carnival food while listening to the openers. I really want to try this game that I had noticed last year. It is always so popular, and I learned that it is called Pica. Our friend Mike said it actually has decent odds.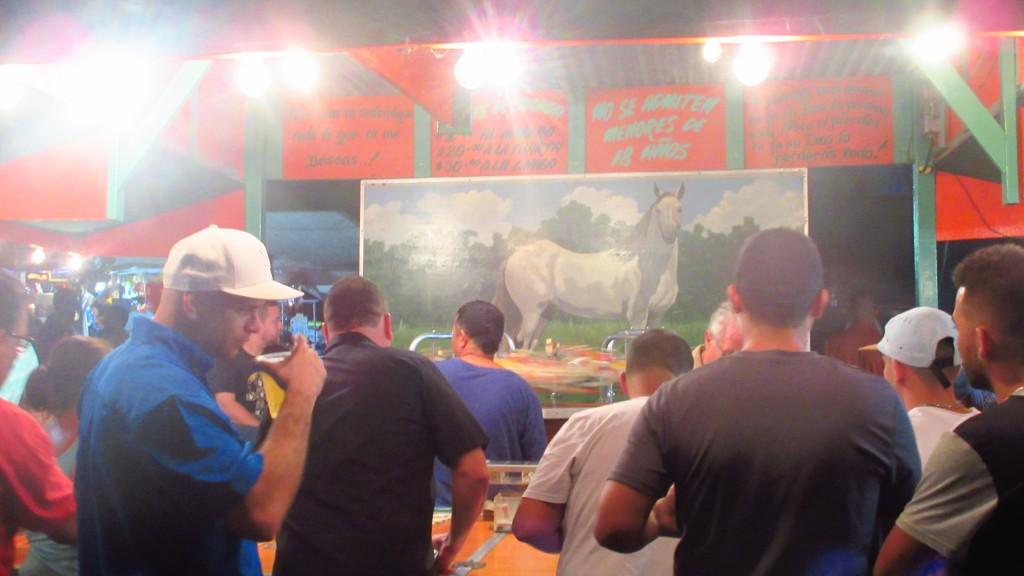 Pica: A gambling game that is sort of a mix between a horse race and roulette from what I gather
There aren't any other forms of gambling except Pica and it must be a long-time cultural thing that is allowed in Rincón only during the Fiestas.

A walk through Plaza Amistad when we first arrived
The general scene of the night is super relaxed with people milling around eating and drinking. The evening was cool and refreshing. The perfect temperature. People of all ages come and go and bring in whatever alcoholic -or otherwise- beverages or foods they want as well.
Midnight rolls around and it is obvious that Cultura Profética won't be coming on any time soon, but by now though we are getting sleepy we are determined to see them. We find some friends and hang out (janguear) for a while. Finally, around 1:20am Cultura Profética takes the stage.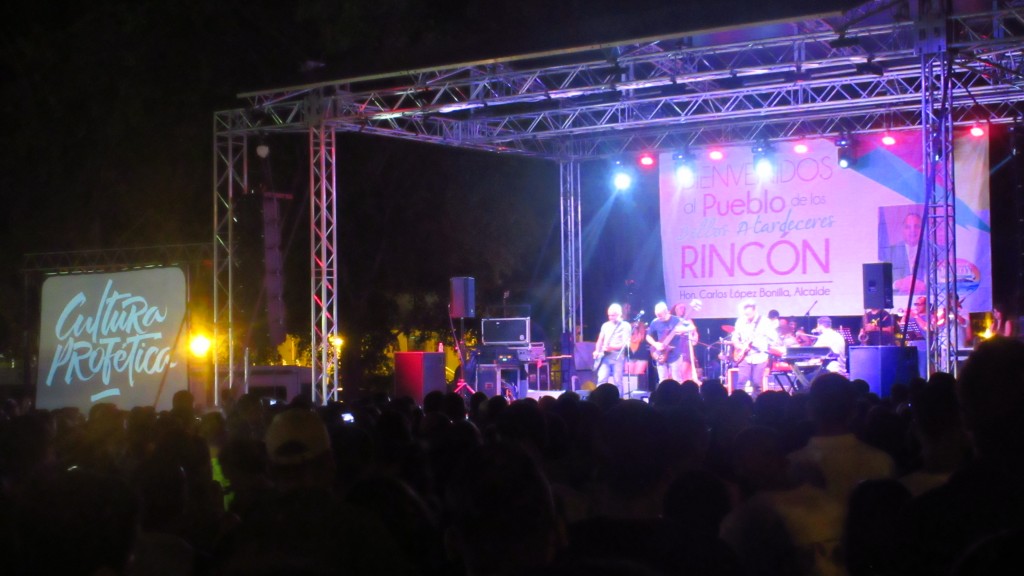 Cultura Profética playing at the Rincón Fiestas Patronales
The show was great, but because it was so late people slowly started peeling away to go home. Their music is so chill it was a sort of lullaby. We stayed for the whole thing and really enjoyed ourselves. By the time we walked back to our truck that we had parked down by the town plaza, it was 3am! We are becoming such farmers that it was weird to be going to bed as the first roosters were crowing. But it was definitely a memorable and lovely evening to be swaying to the grooves under a tropical moon.
Thankfully today we had nothing on the agenda but a beach day with friends to recover from our late, late night out.