We generally don't do a whole lot of tourist activities around Rincón for a few reasons. One, we are pretty frugal and two, since we live here we don't really feel like tourists. However, there is a lot of cool stuff that happens when you are out and about in Rincón. Recently, we have been going out and seeing thing with fresh eyes again and focusing on the moment.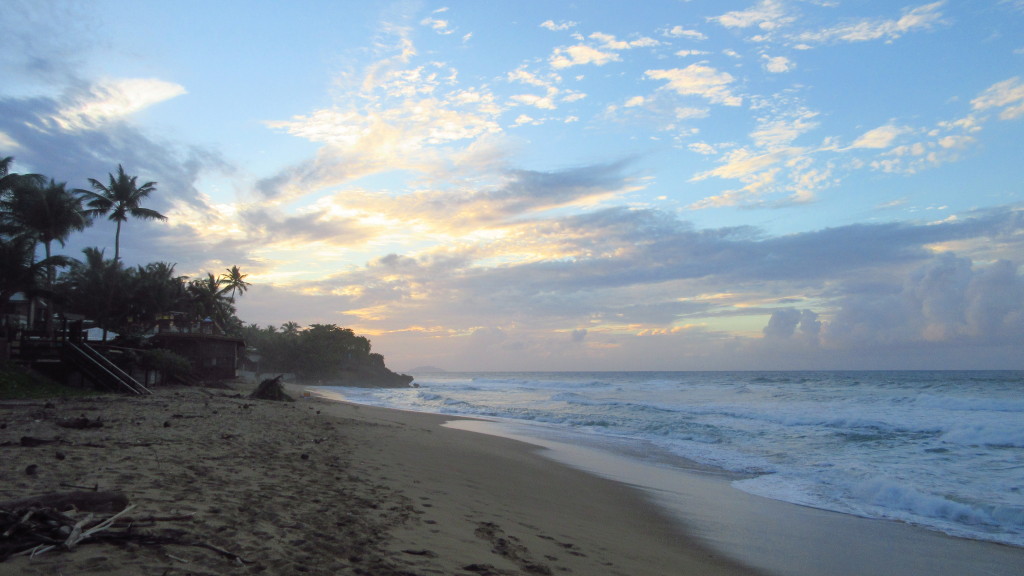 Beautiful stretch of Sandy Beach 
One day we decided to go out to Tamboo Restaurant on Sandy Beach in Puntas which is probably one of the most quintessential tourist locations for food and drink directly on the beach. We were enjoying our meal and Blue Moon beer when we heard a bit of commotion and many people rushing to the edge of the deck and then jumping down to the sand. People from the beach looked up at the growing group of people. And then the bubbling excitement. The sea turtles hatched and were working their way to the sea! We had brought our camera, but the battery was unfortunately dead, so we just enjoyed the scene together in full awe that we had serendipitously come across.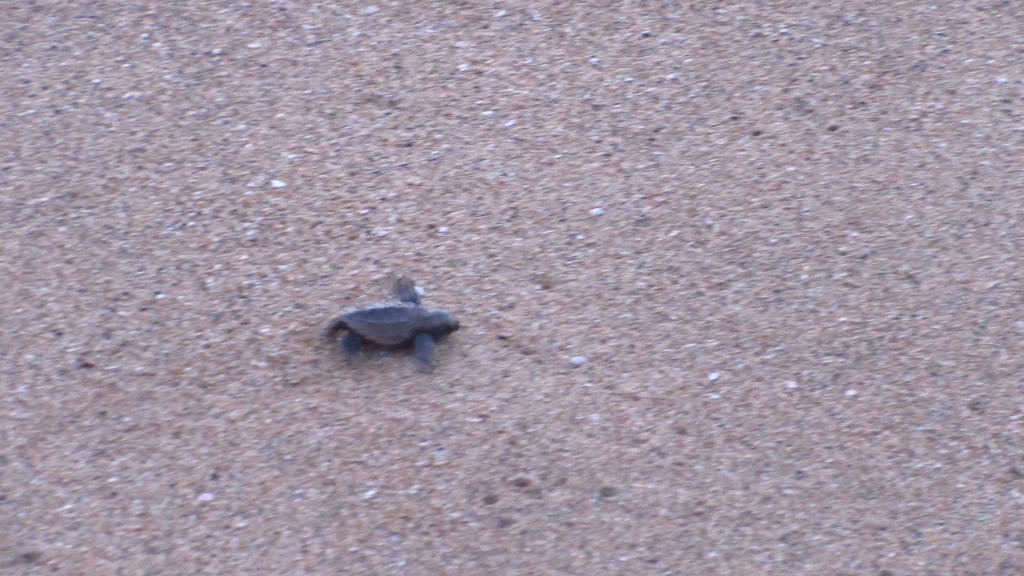 After finishing our meal we ran back home for the camera and caught the VERY LAST ONE
We watched these moment old "Careys" AKA Hawksbill sea turles struggle and dart in a straight line for the water. It was interesting to think of them with an innate drive to their destination that would hold so many challenges. So fragile and so strong at the same time. The people all around cheering them on, placing bamboo poles as a border and removing any rubbish in their way but also letting them do what they needed to do without too much interference. Could that be a metaphor for life and our role for others? I look forward to seeing them soon when we are out snorkeling at Steps.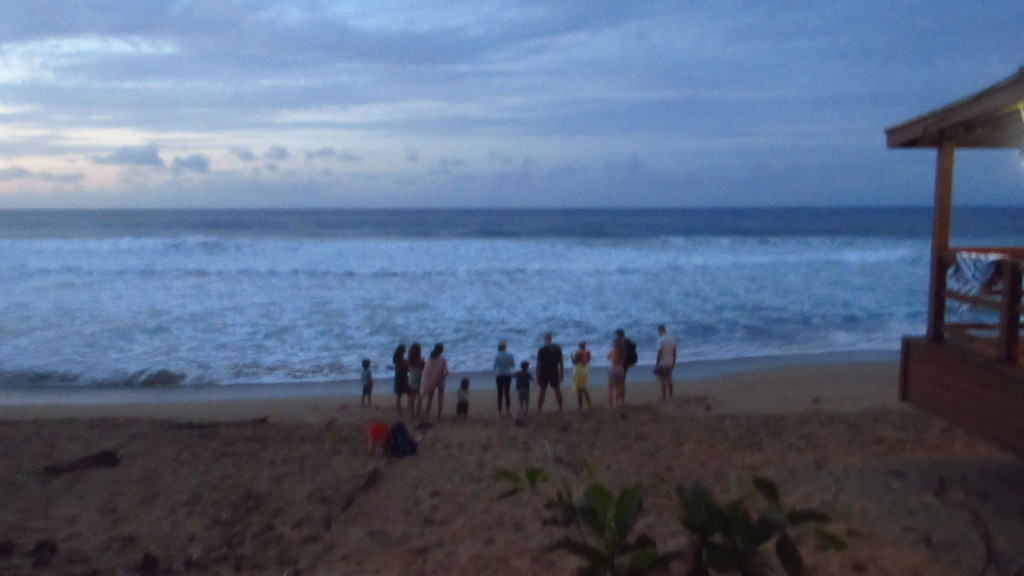 The last of the group after the final turtle merged with the sea
There are so many magical moments to being alive that I don't think we always fully recognize them until much later. Living in a world that is so different from the one in which we left is full of struggles that we never fully anticipated but it is also full of wonder and marvel. We all seem to be just like these turtles just working our way to the next adventure beyond.