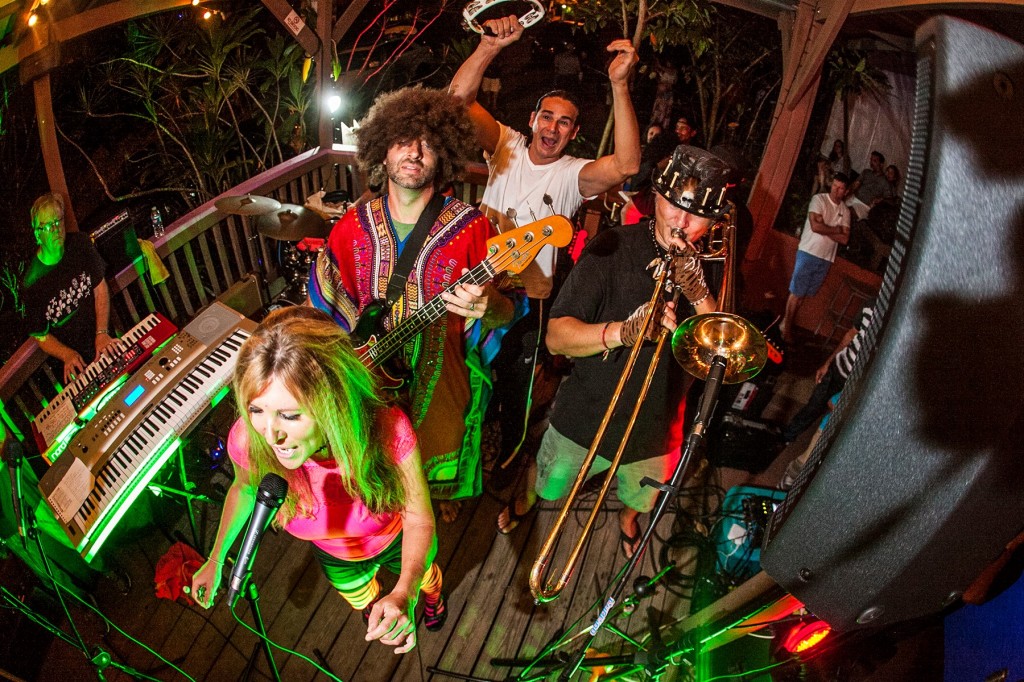 Awesome photography by JR Imagery
We've been focusing a little more on our music with the band again. It has been somewhat of a slow season for tourism and that has affected everyone's ability to get gigs. We've started trying out a new strategy to help take away some of the risk for the bar owners and it seems to be working. We really do love to play out and I take it as an opportunity not only to play music but for performance art.
If you are part of a live band, in my opinion, you should treat it as a show. That means gimmicks and fun and lots of engagement with the audience. I love this because it means I get to come up with themes and dress up. It's like a costume party every gig! I am in my element! The more people who are in on the gag, the more fun it is too! We recently played out at Pool Bar as the opening band for Masking Tape and it was a lot of fun!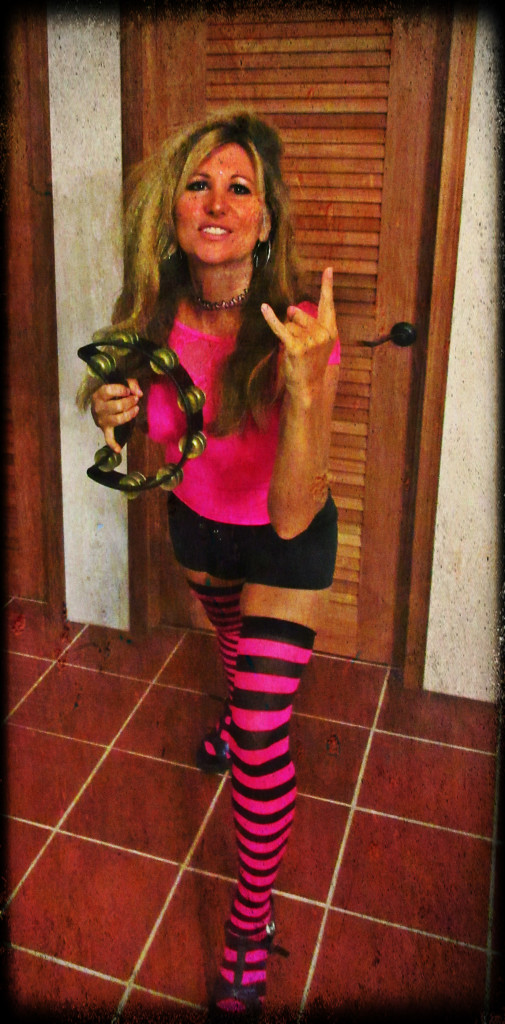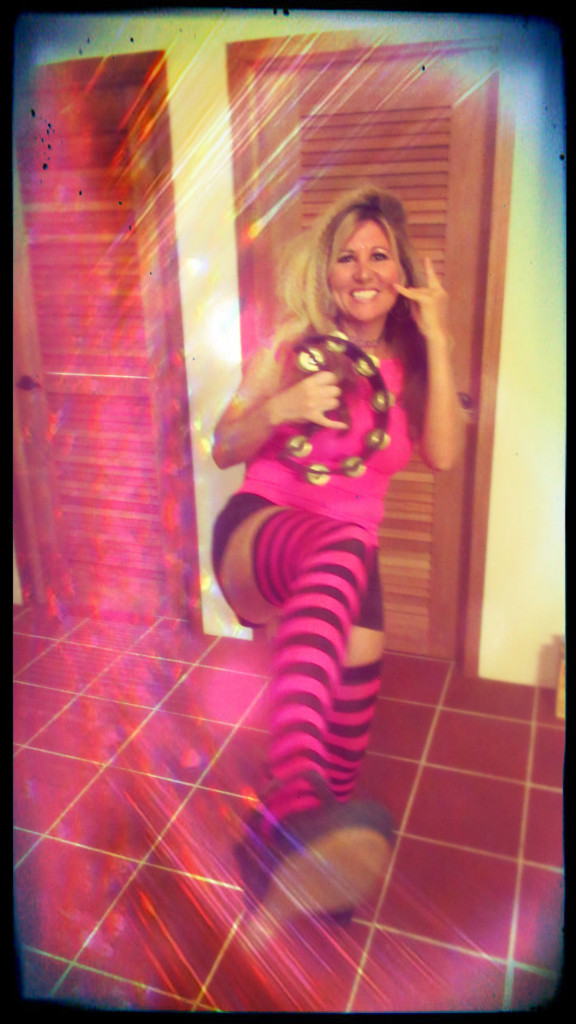 Fun details like these thigh high stockings make a huge difference in visual interest
Some people are harder to get encouraged to dress up, but that is how memories are made!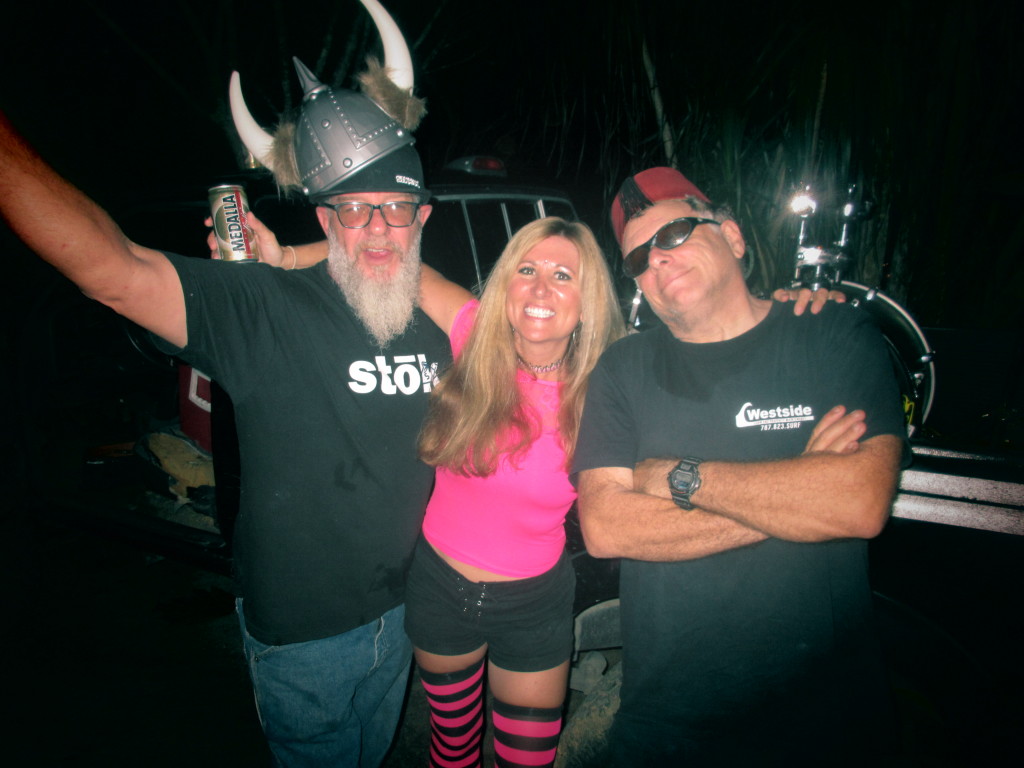 See how much more fun it is to dress up?! (With Mark and Rob)
This past week we had another gig at Willie's Bar at Club Nautico in the Marina. It was another memorable moment because it really tested our improvisational skills. Pretty much everything you could think to go wrong, did. The new bass amp was buzzing in one of the sockets, so we had to move it. Then our friend the conga player surprised us by arriving late and so we had to fill some air time jamming as he set up. Next, the power went out for a good 20-30 minutes during which time the only unplugged instruments who were Rob on the drums, Humberto on congas and Markus on Trombone continued playing as Roberto, Britton and I played a little percussion.
Then I went out into the crowd and pulled people up to dance in the dark with us to the rhythms of the drums. People from around in the marina area without power all came out to see who was playing in the dark! It was an awesome moment. The craziness wasn't over even when the power came back though, as the microphones lost sound for two more songs. However, in spite of, and probably because of all of these set backs and our ability to steer (and dance our way) through, we have been invited back for yet another show in a couple of weeks.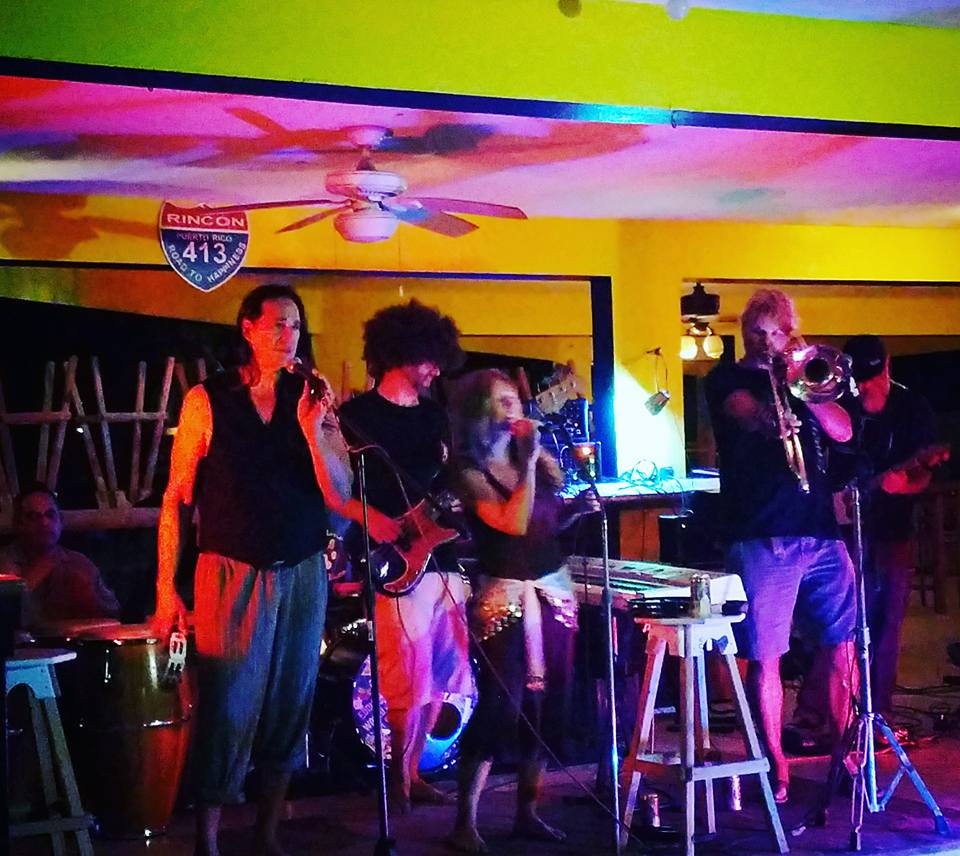 Gig at Willie's (thanks to Daisy for this pic)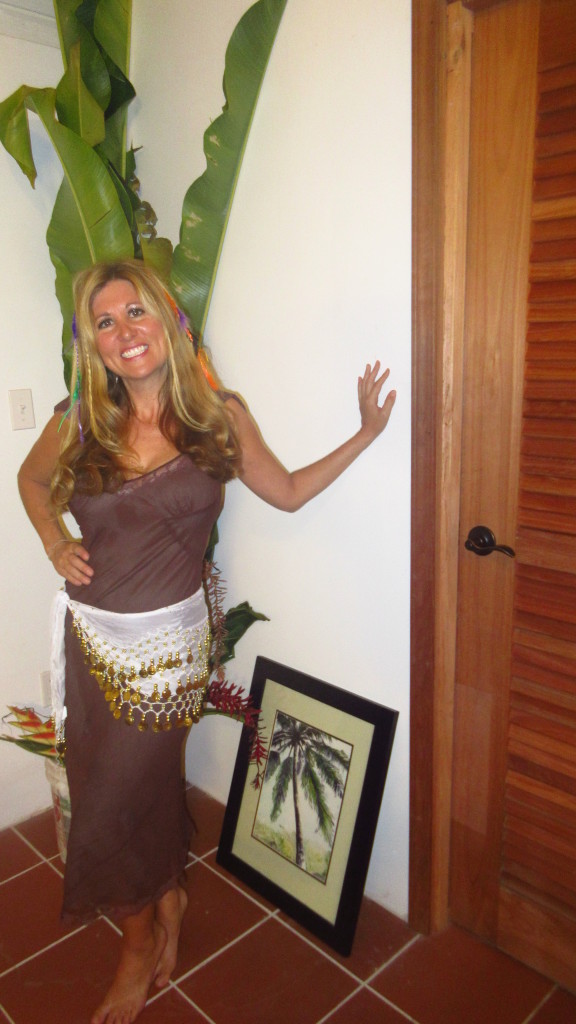 My outfit for Willie's was pirate wench/gypsy esque. The beads on my skirt actually helped when the power went out!
In addition to all of these musical memories, we have had some other magical and fun moments as well.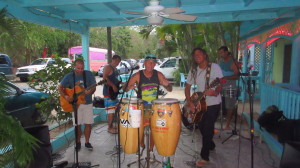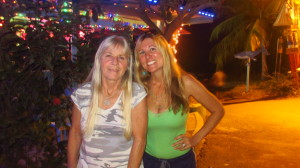 We like to go out and support other musicians and businesses as well. Hijos de Puntas at Calypso and me with Cindie Rice - a Rincon legend in her own right
We also had our first guests at the cabana and it was a lot of fun showing them around Rincon. It's cool when internet meets reality!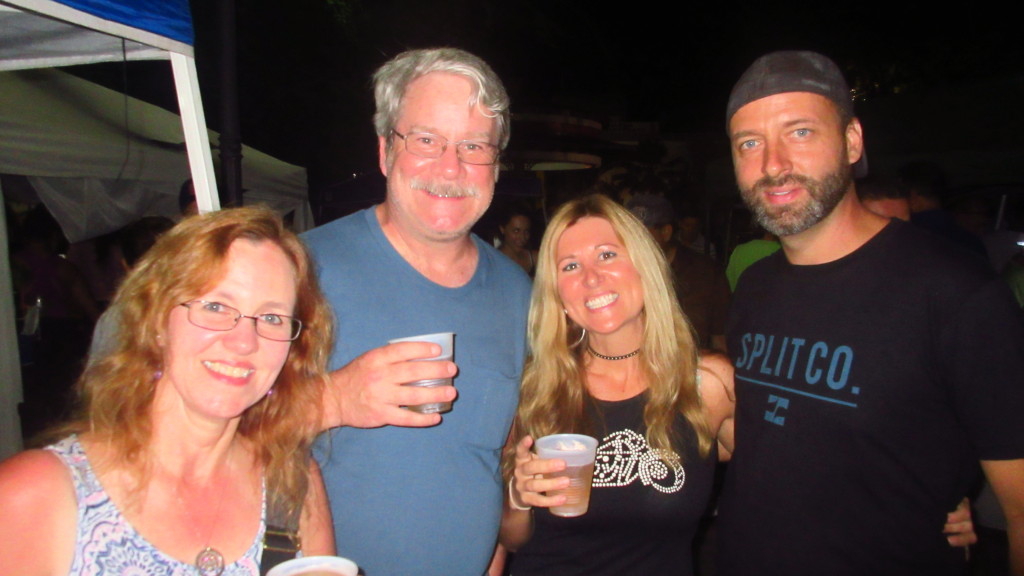 Fun at the ArtWalk with new friends Petra and Brian!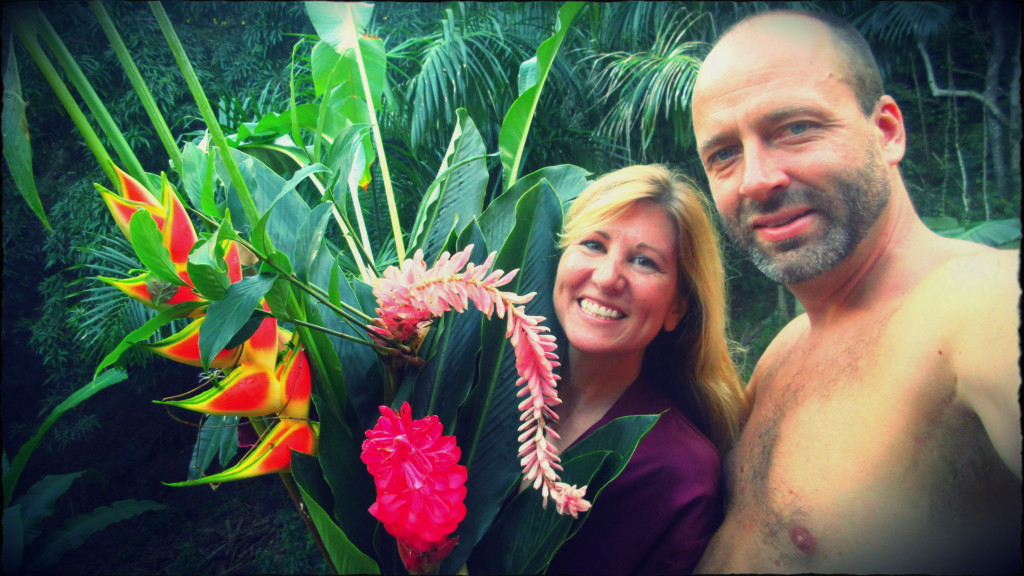 And what says "Happy Valentine's Day" more than flowers picked from our own yard!?
Life is ever surprising and such a strange stage for moments big and small, frustrating and amazing. Keep on, keeping on!