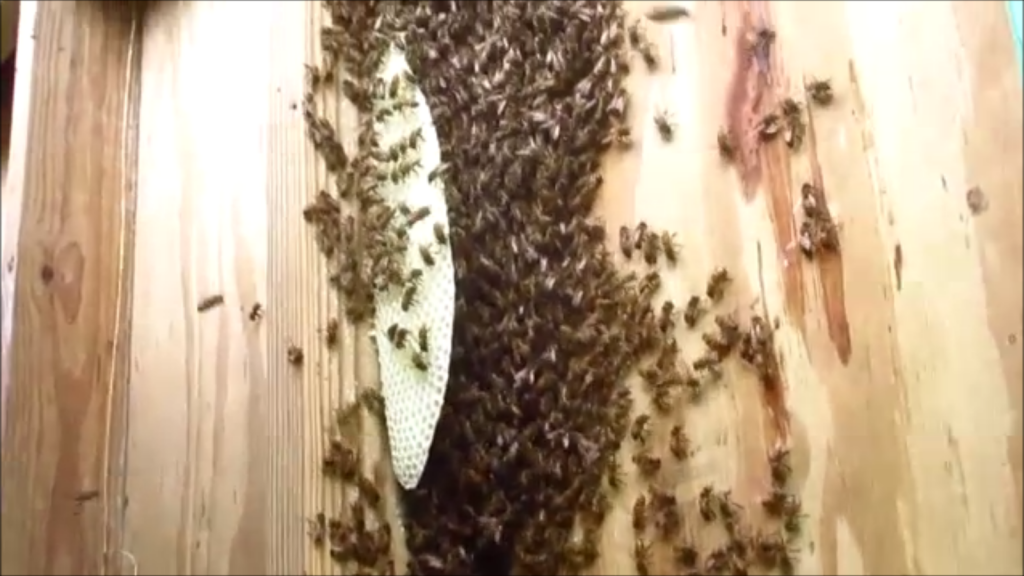 Bees are a way of life here and like many things we were initially freaked out about when moving here (have you seen the rats?! haha) we have taken them on as a learning opportunity. We love bees and all the work they do. They pollinate so many of our beautiful flowers and fruit trees that there is no doubt that we want to help them as much as possible.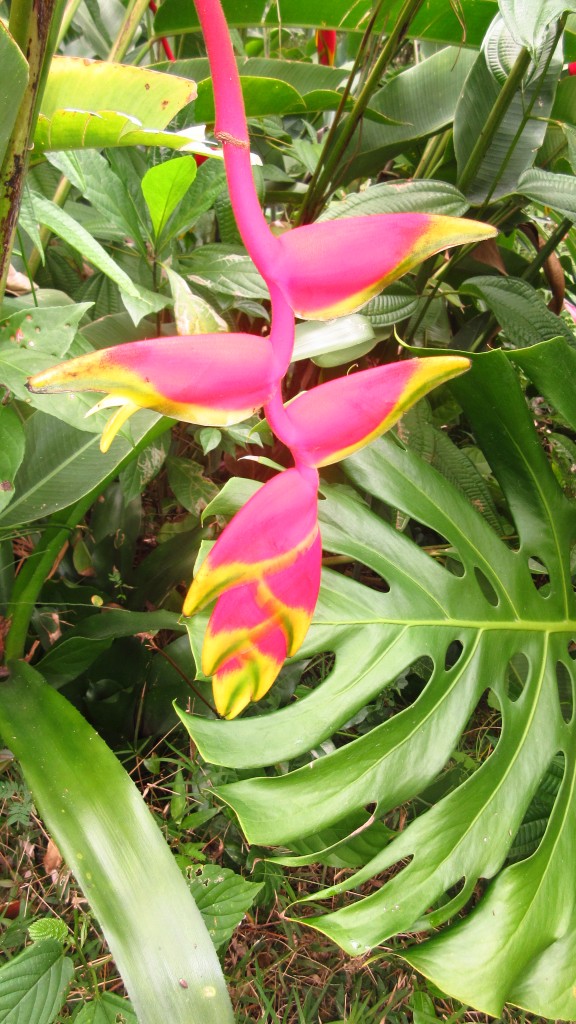 Some of the beautiful flora we grow here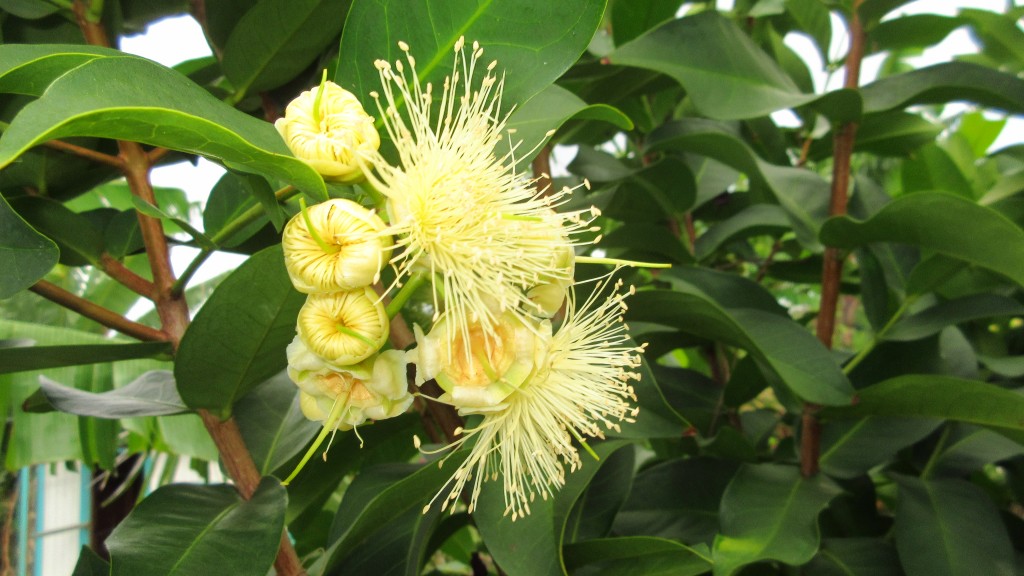 Flor de Pomarrosa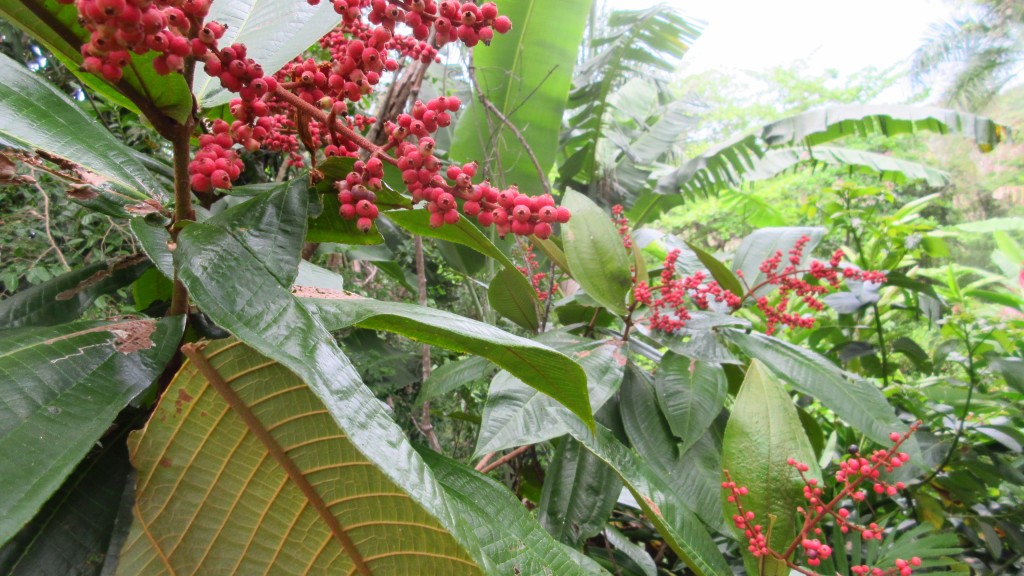 A wild currently unknown tree with beautiful red berries (anyone venture a guess?)
However, we really don't want them to be living inside our walls. I wasn't too surprised when I walked past the shed and saw a few bees entering the drain area of the wall. I knew exactly what was happening. We have had so many bees building homes in the cavities of the wood house that this was kind of expected. We have in the past hired people to come and take the bees away. And some people will use poison, but there is one other way to get the bees out of your house without actually touching them or harming them! And it is by far the easiest and cheapest!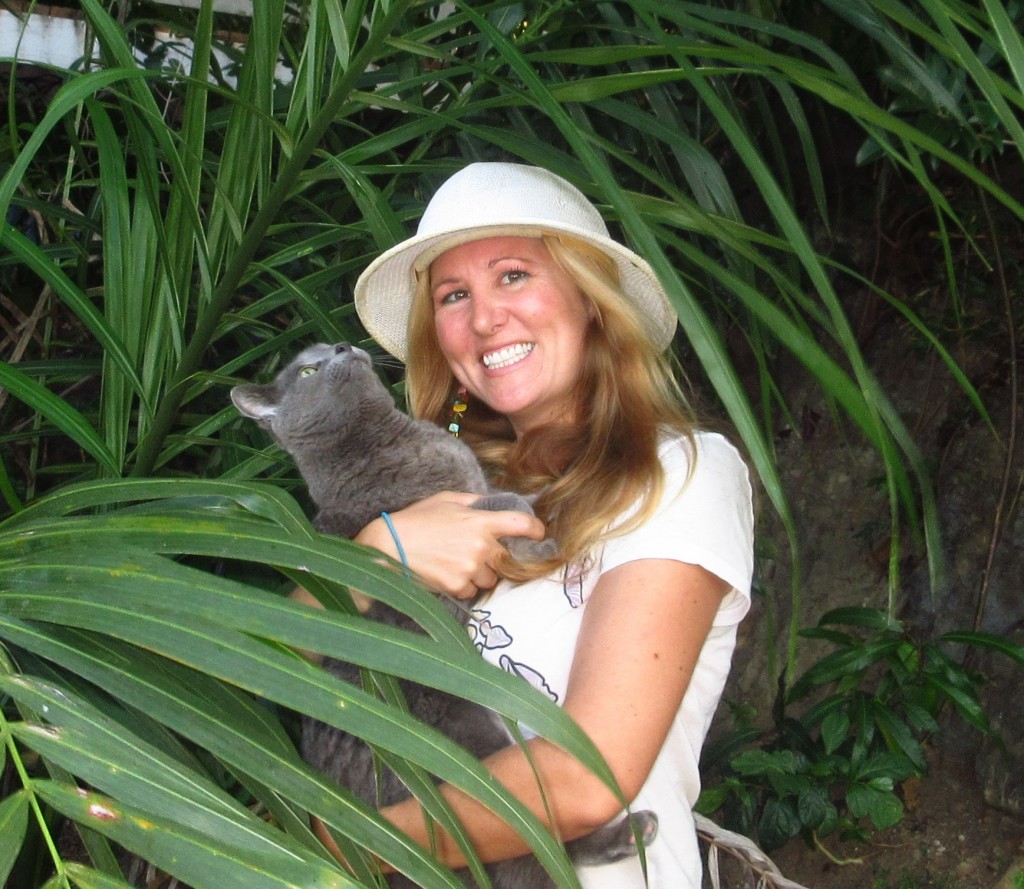 Kitty and I are on a bee safari!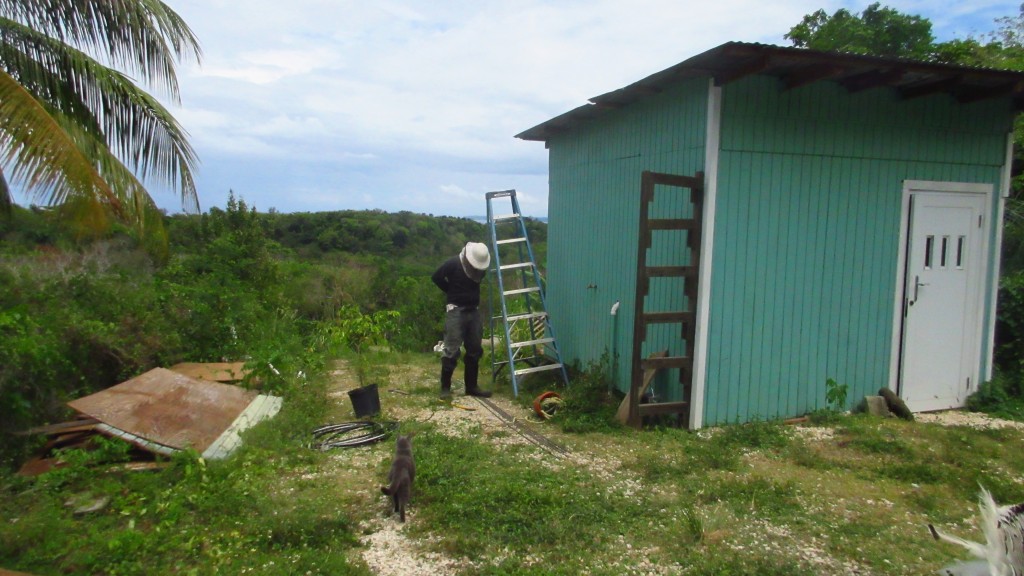 Britton (and Kitty) getting down to bzzzzness
Cover yourself so that the bees can't sting you and then just simply open up the cavity and walk away! In one day they will be gone. Bees need to have protection on both sides, so if one side is open, they will have no choice but to leave. And that is exactly what happened with this hive.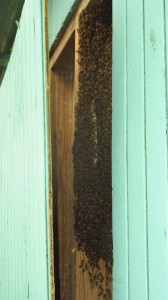 I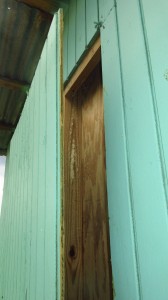 Lots of bees! And then one day later they are gone! Easy peasy!
The next level in this game would be to actually handle the bees and put them into a beehive where we could then harvest some of their honey. But for now we are pretty proud to be able to do this ourselves! We've come a long way since our first house bee hives!
Here's a funky fun video of this easiest of bee removals. (Check out 2:45 for a close up of all the bees)