Back in Colorado February was by far my least favorite month. The novelty of snow and cold had long since worn off, the holidays and the excitement they bring were over and cabin fever began to set in big time. It was cold and dark and everything was just waiting…waiting for spring and life again. I would often read the seed catalogs and long for spring and gardening, being outside, spending time with friends and just enjoying the beautiful warm days of summer.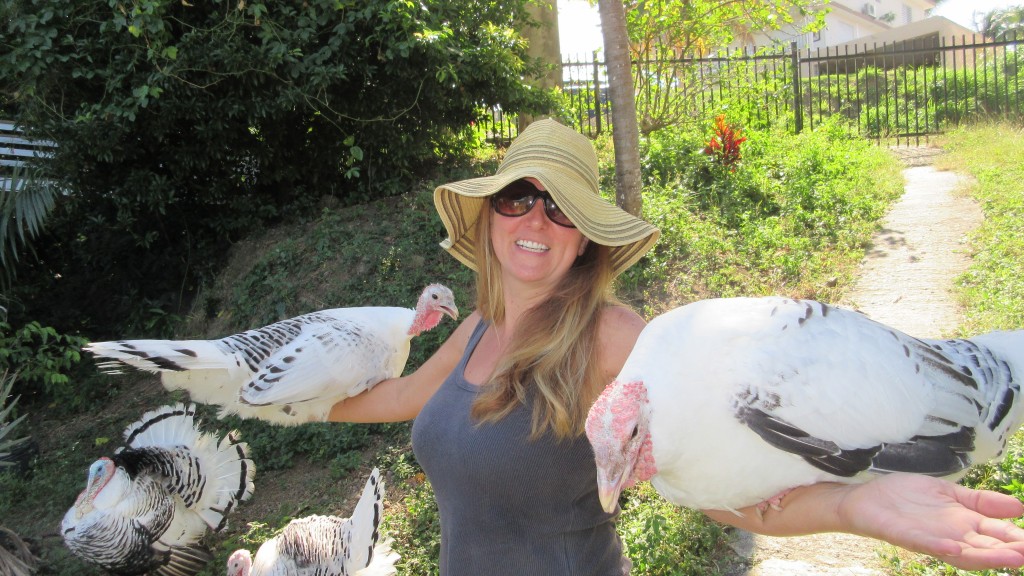 Playing outside in the winter. Two turkeys at a time! Just like pelicans!

But now, we basically live an endless summer. I don't even really think about those cold Colorado days much anymore except what I hear from my friends and family. Nowadays it's flipflops and shorts year round. It does get a bit "chilly" here now that we are acclimated. I snuggle with a small blanket at night now and I like the slightly warmed water in the shower. But all the doors and windows are open. There are no heaters or humidifiers and it just feels perfect. It's the type of weather you don't even really notice because you are just so comfortable in your own skin. I know some people really like the changing of the seasons and the cold, but for me, I couldn't be happier in always warm weather. I guess it's sort of like Mondays now. I used to dread Mondays because I loved the weekends so much, now Mondays are just another lovely day. Every day here is a Saturday in summer!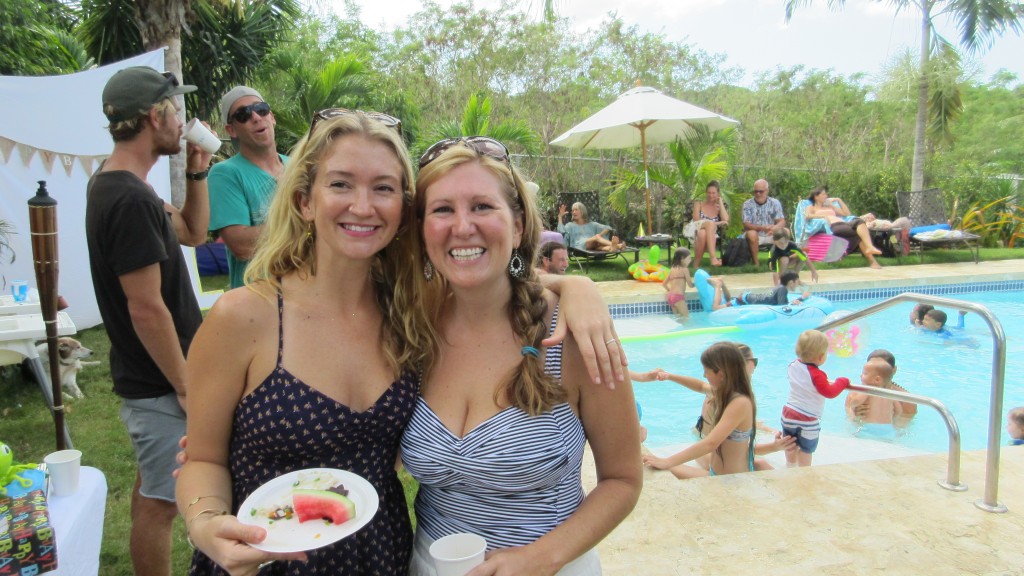 Pool parties in February -with my wonderful friend Megan
Things are very much still alive here! There is less rain in February so the yard work diminishes and while some of the grasses turn brown waiting for water, for some plants like these heliconias, it is their time to shine! The whales are visiting Rincón and other animals like the turkeys and chickens are preparing for their spring babies.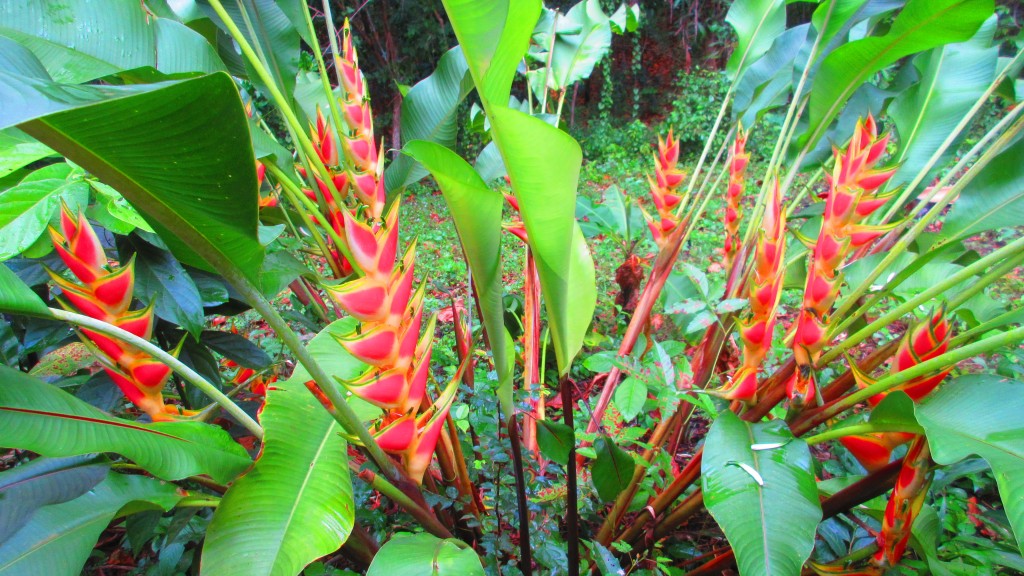 Explosion of color in these heliconias -thanks to starts from our friends Missy and Ben
What a contrast to the grey, dark and cold Februarys. I am still so much in love with living here that I feel more alive and vibrant myself every day.