After a good rain we tend to see a lot of wild hermit crabs out and about. They are so cool. I want to learn more about them. Like, where do they find their shells? Some must be from the sea, but what a long way to travel when you're that small! Some of them pick the most beautiful homes! Some are more reticent than others who like to pinch me when I pick them up. I just can't help but want to look into their little home and at their weird pokey eyes, hard red crab legs and quivering antennae.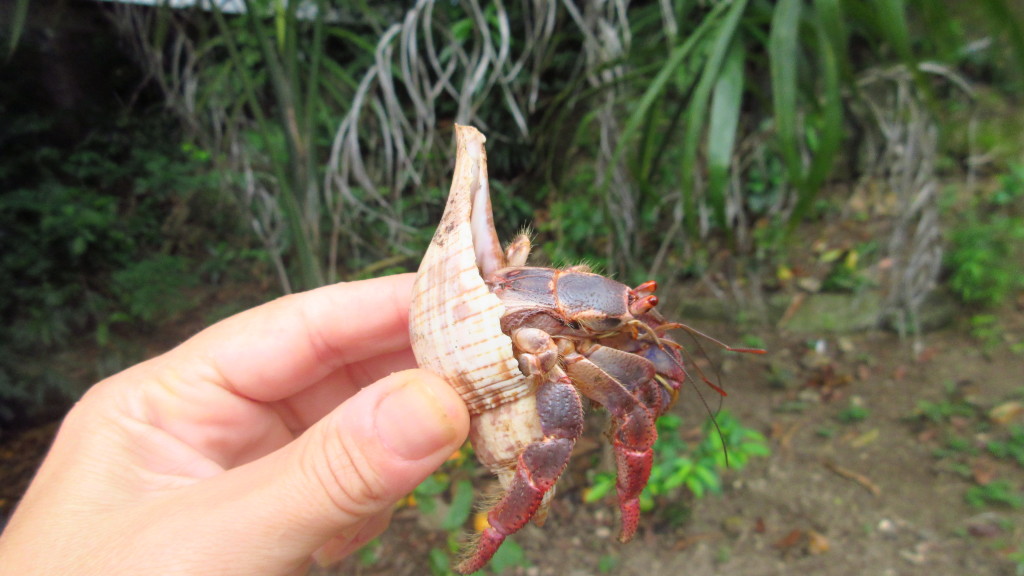 This guy was just not afraid of me at all!
One day I went out and saw two scrambling around right outside the cabana door. So the turkeys, chickens and I went to inspect them amidst the fallen mangos. In this video you get a sense of the scale of these hermit crabs in relation to the turkeys who look like huge dinosaurs tromping around. One of them looked just a like a rock moving around. What a strange and wondrous life it is to live in our own little nature show.