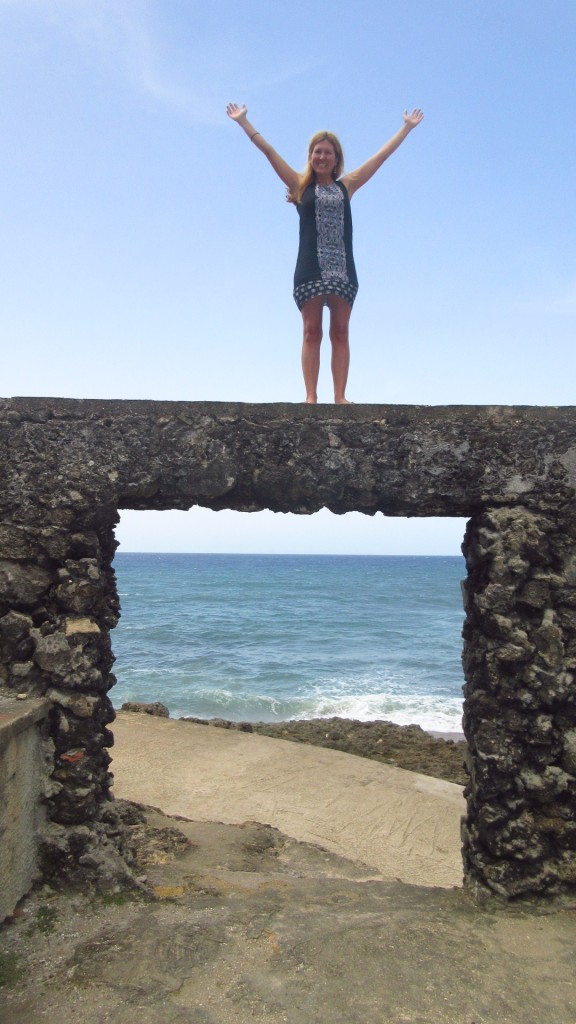 For my birthday this year we took a day trip up to the northern coastal area of Quebradillas. I had heard about a cool area called Puerto Hermina and wanted to check it out.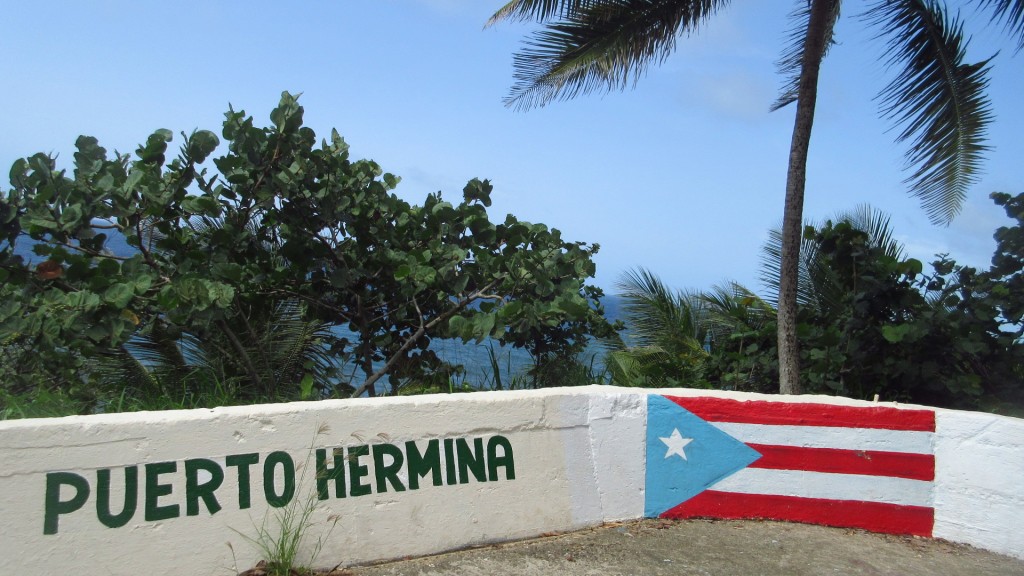 Puerto Hermina, Quebradillas PR
There was a lot to explore at Puerto Hermina including one of Pirate Cofresí's old lairs, various trails, beaches and even caves!
I explored a lot of the area and even found a cool carved Indian face in the stone hills though I have no idea how long it has been there.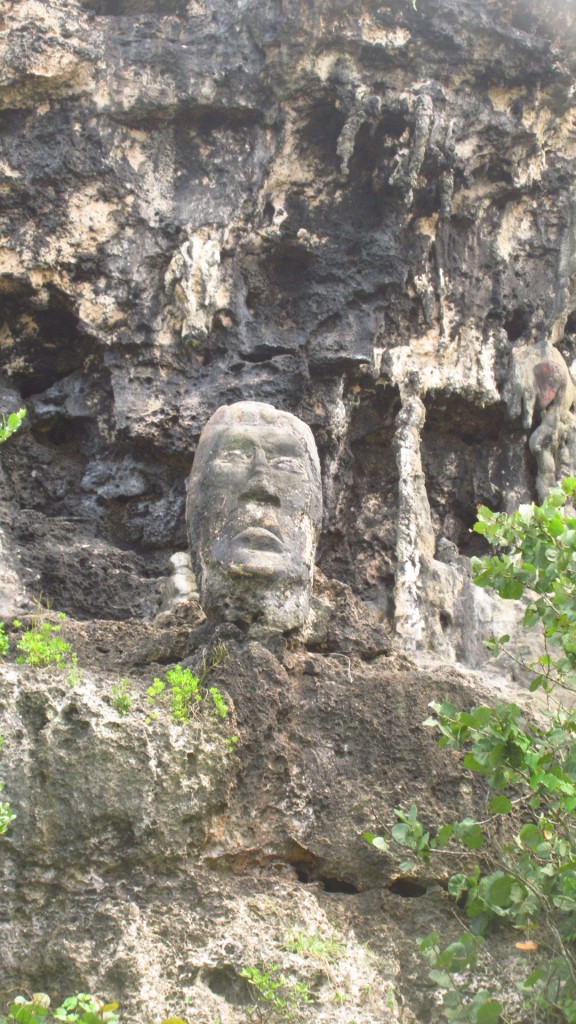 That's what you call stone faced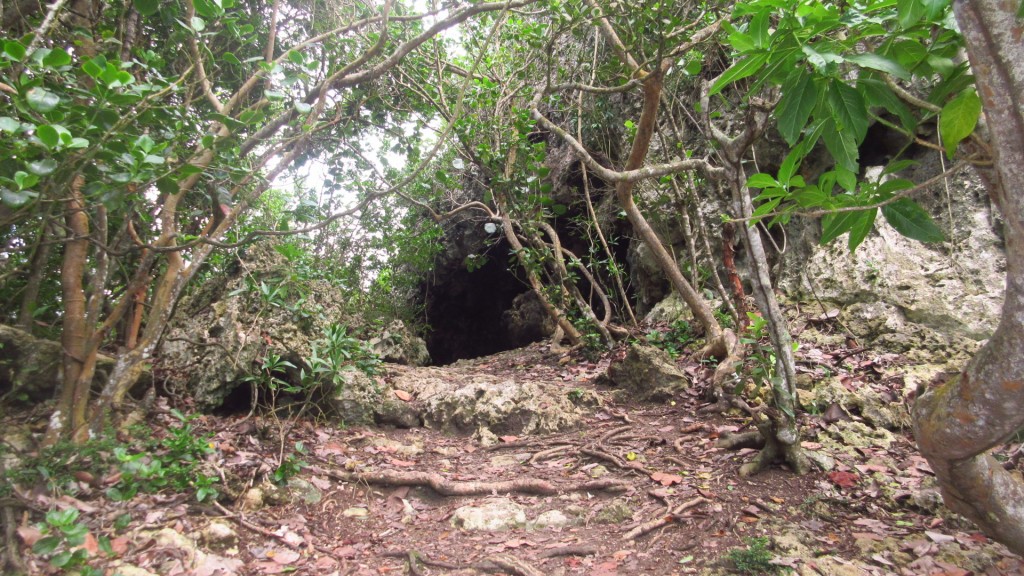 This was the entrance to one of the bigger caves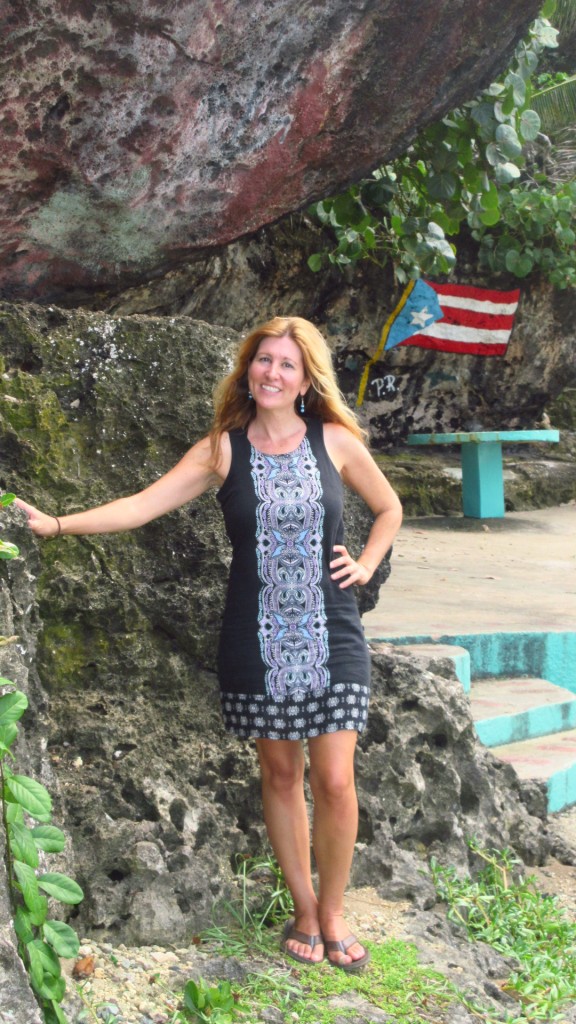 Enjoying the sights and sites of Puerto Hermina
We stopped and checked out a few other spots in Quebradillas like the Guajataca River and I could even spot the tunnel in the distance. It was a pretty windy day though down by the beach so we didn't stay too long!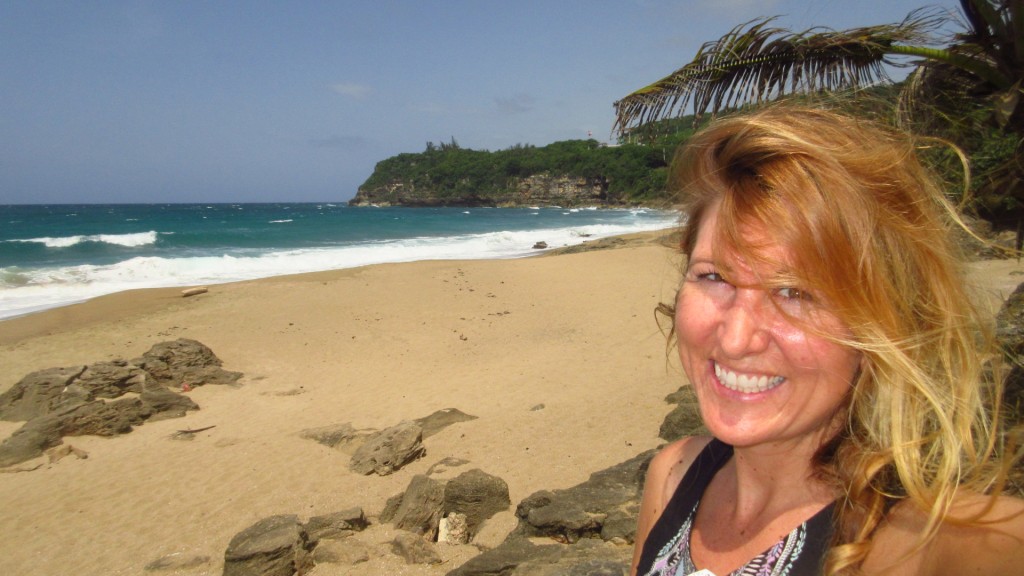 Crazy wind-blown hair at the beach in Quebradillas!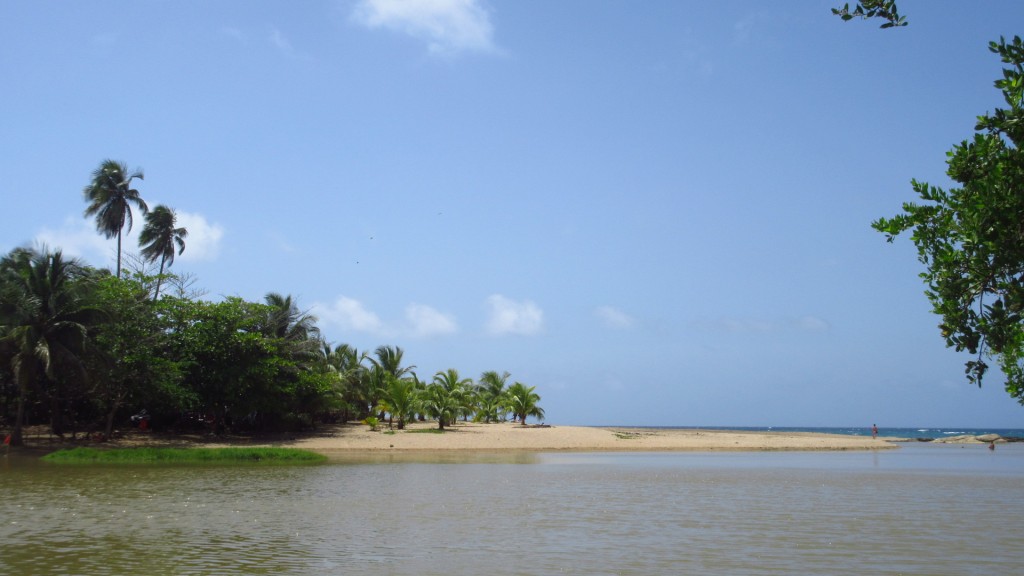 Rio Guajataca has a nice little campground area -not sure if it's only for day or nights as well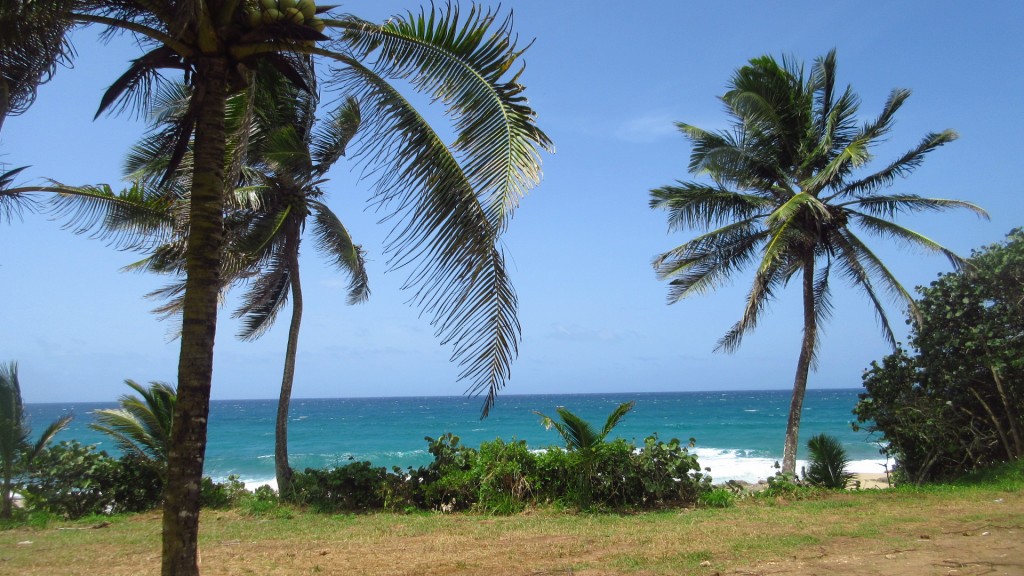 Beautiful beach scenes as usual in Puerto Rico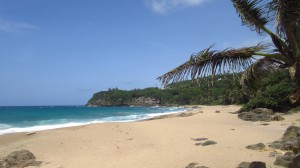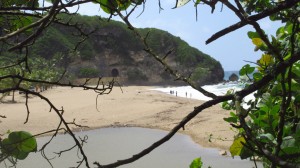 Beaches, river and tunnel in the distance
Our next stop was the Puente La Bellaca which is just down the same road as Puerto Hermina. This bridge has a very funny name in Puerto Rican Spanish. Bellac@ can mean crooked or a scoundrel, but in Puerto Rico more often than not it is a sexual term that means "horny." In this case a horny woman. I have no idea why this bridge is named that, but that's what it is!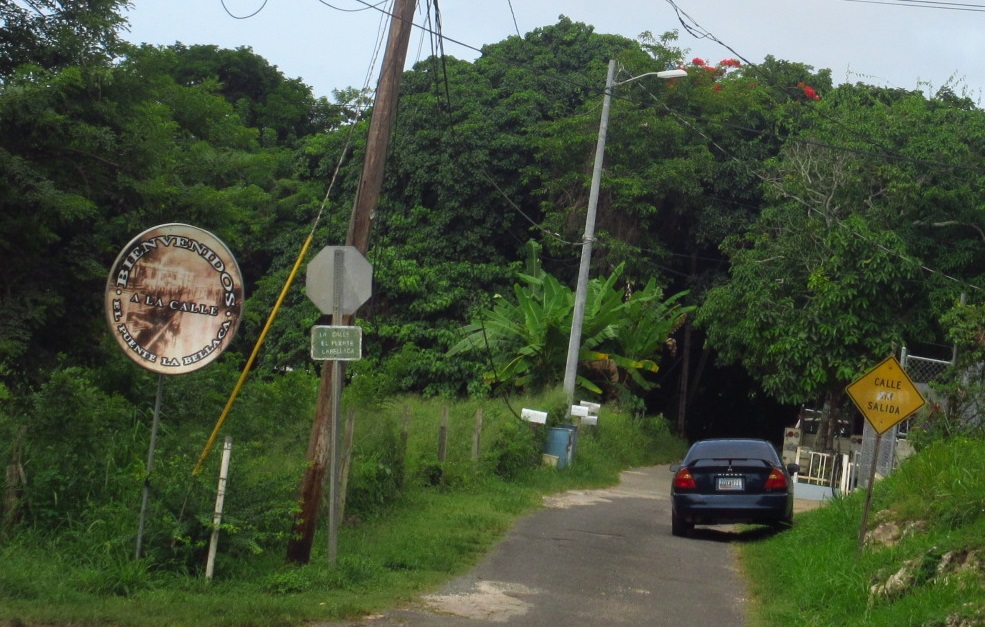 Entrance to El Puente La Bellaca
It's a nice little walk on a paved sidewalk through the jungle to this bridge that spans about 100 feet and is about 100 feet in the air above the treetops with a view to the sea. Unlike the sugar mill pier, though, at least there are grates to walk on and it appears to be pretty well-maintained because it is a currently in-use sewer pipeline.
After our outing we were ready for a couple drinks and a nice meal. Overall, it was a fun excursion and I would recommend checking out Quebradillas!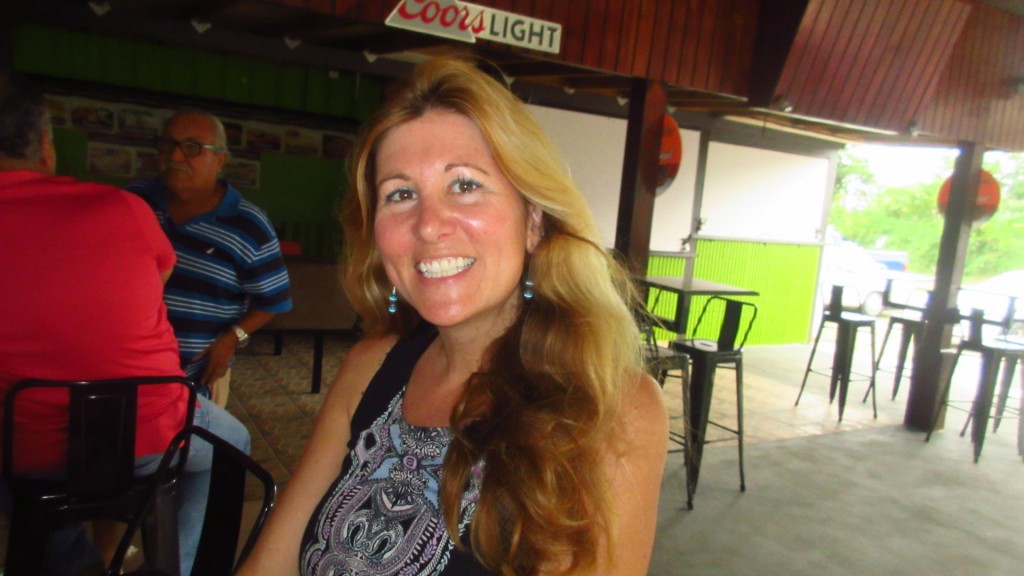 Chinchorro para la cumpleañera
Here's a short video I made of our day: