An interesting part of living in Puerto Rico is that we are front and center of Caribbean geopolitics. A recent case in point was when we came upon a yola near Sandy Beach in Rincón. A yola is a small boat usually from the Dominican Republic that is used primarily to transport fleeing people who immigrate (illegally) to Puerto Rico and then potentially to the mainland US. Sometimes they are Haitians who have fled to DR and then from DR they come to PR. It is sort of a follow-the-money game where people leave the poorer country for the richer; much as many Puerto Ricans are leaving the island to the US proper for better job opportunities.
These are fairly common sights, but this was the first time I saw one recently vacated. There was still clothing strewn about and the remnants of a small fire, probably the people who were waiting for them to arrive. They paint the boat blue and throw a blue tarp over top in order to blend in with the ocean and not be spotted. Sometimes people come over without any plan at all and just run through the jungle looking for water to drink and clothing to wear.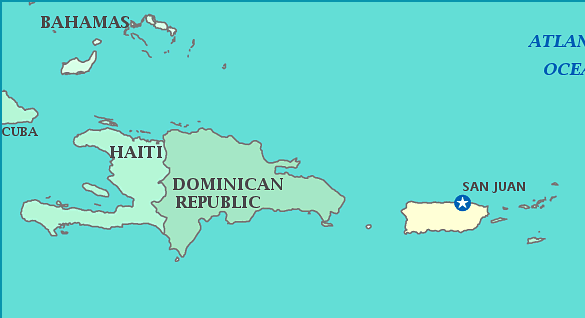 Eastern DR to West PR is less than 100 miles, but through pretty rough seas
I can only imagine the feeling of desperation there must be for someone to make the decision to leave everything they know and take a treacherous 2-3 day journey on a boat like this with nothing certain awaiting them! It reminded me of when we saw the stranded people out on Desecheo that didn't quite make it to Rincón.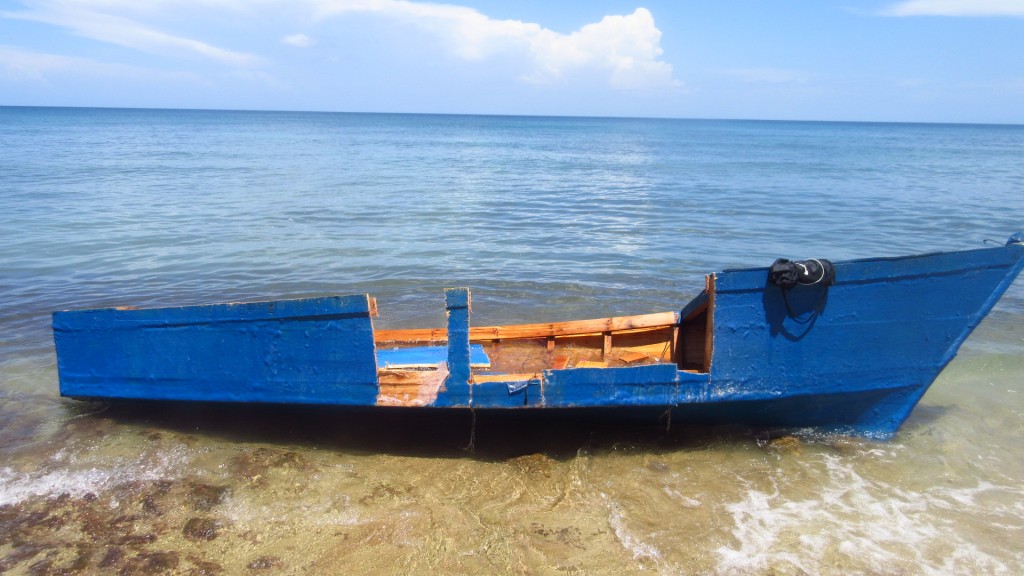 The motor was removed shortly after arriving and the side of the boat was cut (by police presumably) so that it would be harder to re-use
This was a successful journey for these Dominicans. It's not always the case that all of them end up alive at the end of the trip.
Puerto Ricans call the whole country of the Dominican Republic Santo Domingo, not just the capital. And in terms of relations of Puerto Ricans with people from Santo Domingo, there is a tolerance, but also a sort of feeling of superiority due to the citizenship status and also wealth. While Puerto Rico is not rich by US standards, in comparison to a poor undocumented yola newcomer, any Boricua has it far better by most measures.
Here is a short video about the yola that washed up on shore.