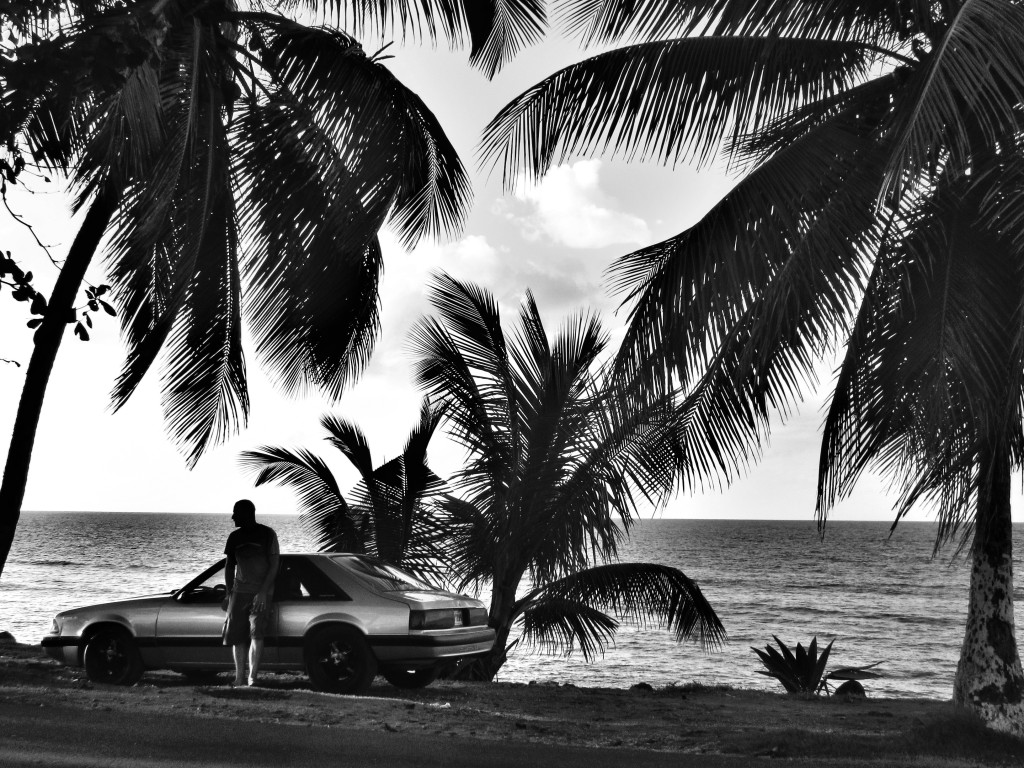 Britton has a sports car again!
We have been considering buying another car for some time now. Having just the truck works fine especially because we don't really need to drive very often and when we do it is pretty much just local to Rincón. However, we have had a couple of occasions when the truck has broken down and we have no other recourse except to walk everywhere or bum rides. Also, Britton has been missing his Corvette and the V8 under the hood ever since we sold it in the move from Colorado.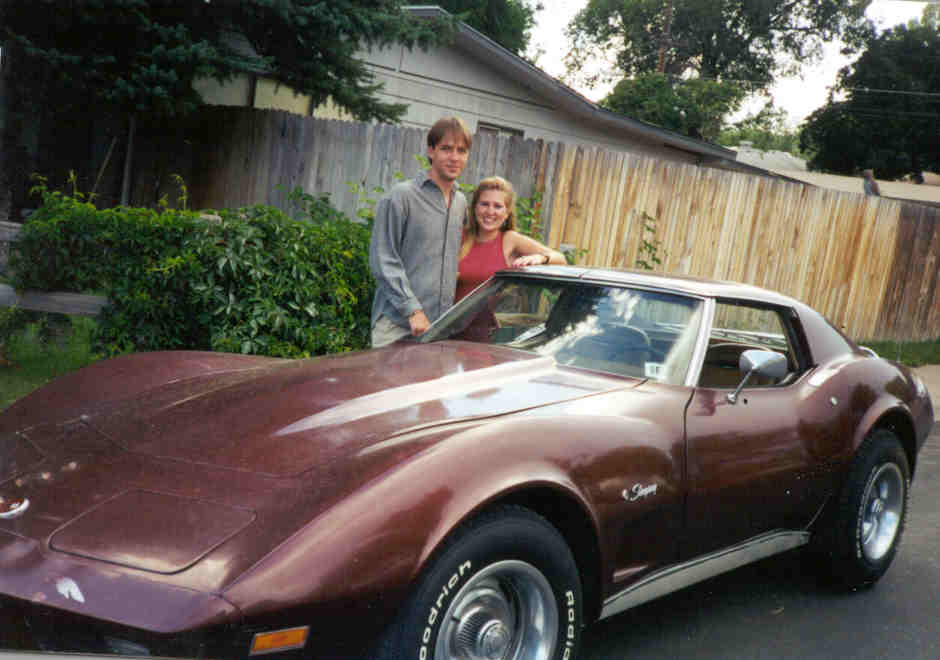 On one of our first dates in Colorado with the Corvette
He found a cool old Mustang on one of the Pulguero groups on Facebook and we made arrangements to meet with the owner.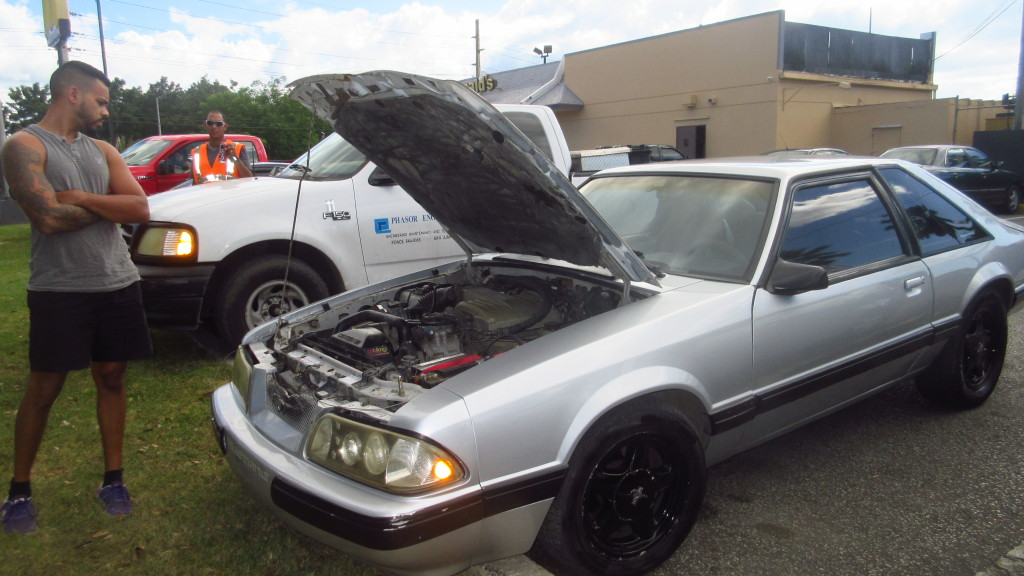 Checking under the hood and we found everything was (surprisingly) stock!
After inspecting it, taking it for a test drive and agreeing on a price we then made arrangements to meet the next day in Mayaguez at Obras Públicas to buy it and put the title in our name. In Colorado all you had to do was sign the title over to the new buyer and then take the title in to get registered. Here, it is much more friendly and you must go with the owner in person to change it over. In this case, the brother was the official owner so the four of us made the early morning trek.
Unlike when we bought our truck, this time we have established residency with our driver's licenses and so we didn't need a utility bill in order to buy it (though we brought it just in case). However, the marbete (registration sticker) was expired so we did need to go take care of that right away. Because though the police will often ignore drunk driving, if that little sticker is expired you are nearly guaranteed to get a ticket!
Now that we know our way around the system a little better it was actually pretty easy to buy this car. Here are the steps we took to buy this used car from a private seller.
1) Meet with the owner to inspect, test drive, negotiate price, etc.
2) Make arrangements to meet at Obras Públicas (CESCO/DTOP) together with the owner
3) Buy $10 worth of government stamps (sellos) to make the transaction
4) Wait in line to sign over the title. Both parties need identification and address information.
5) Pay for the car (usually cash)
6) Get emissions inspection (that is not really an inspection- they don't even look at the car in most cases) for $11.
7) Sometimes you can get marbete at the time of the emissions inspection. In our case for some reason we had to go to another Colecturia office. We went to Añasco. Basic Marbete (registration/liability insurance) is $169.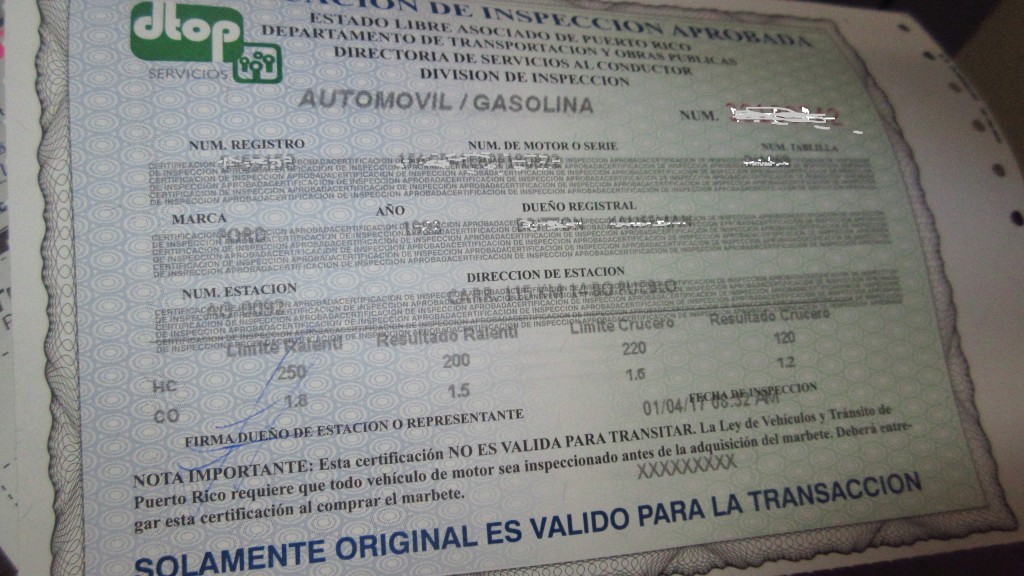 The laughable emissions test even gives out readings though it never took any! But hey, can't complain too much if you pass!
The car is a bit of a fixer-upper and needs a little bit of work. For instance the seat belts don't clasp, the doors don't really lock and it badly needed an oil change. But overall, it seems to be a good solid car with a heck of a motor. It's fun to take it out and about on the island. And with more seats, it will be a good vehicle for excursions with friends.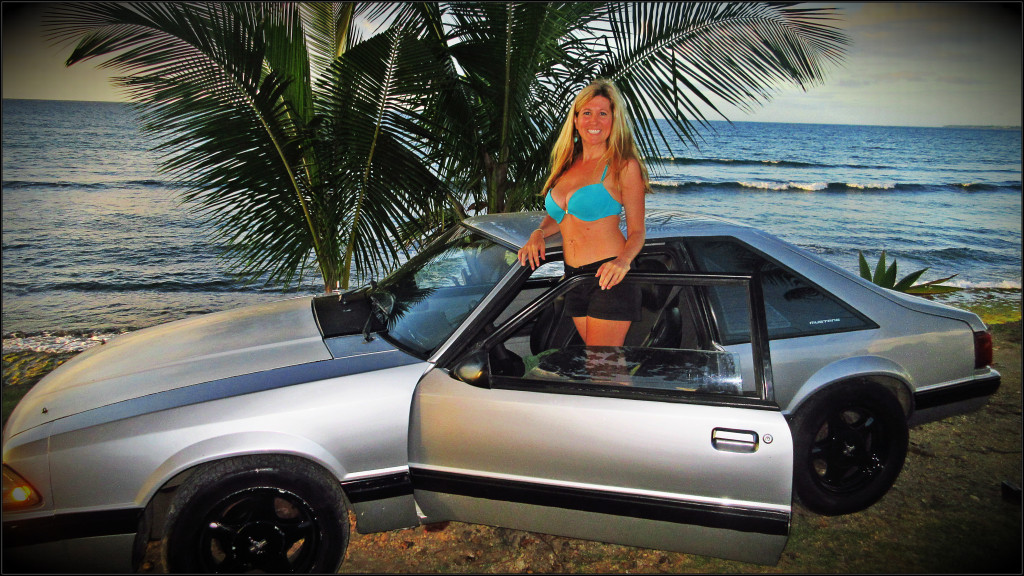 Do you ever feel like you're part of a movie?