We just accomplished a major milestone in building the cabin! We have just finished installing the tile floors! This was quite a process not the least of which was just simply bringing over the supplies. Before they could even start on the tiles they had to bring over almost 30 sheets of plycem (concrete backer board). Each one of them weighed over 130 pounds! Then they had to move over all the boxes of tiles as well!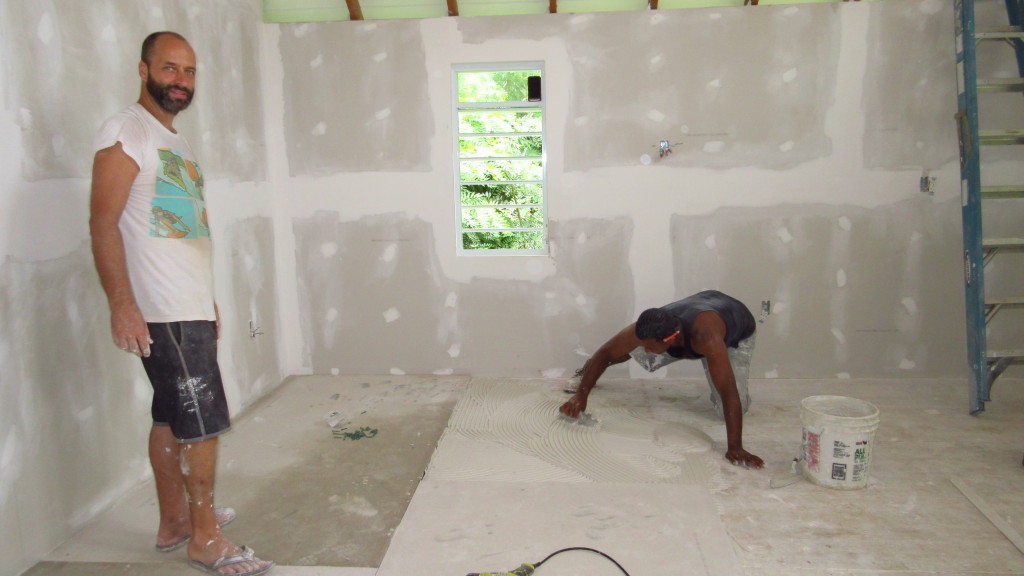 Installing each of the concrete backer sheets!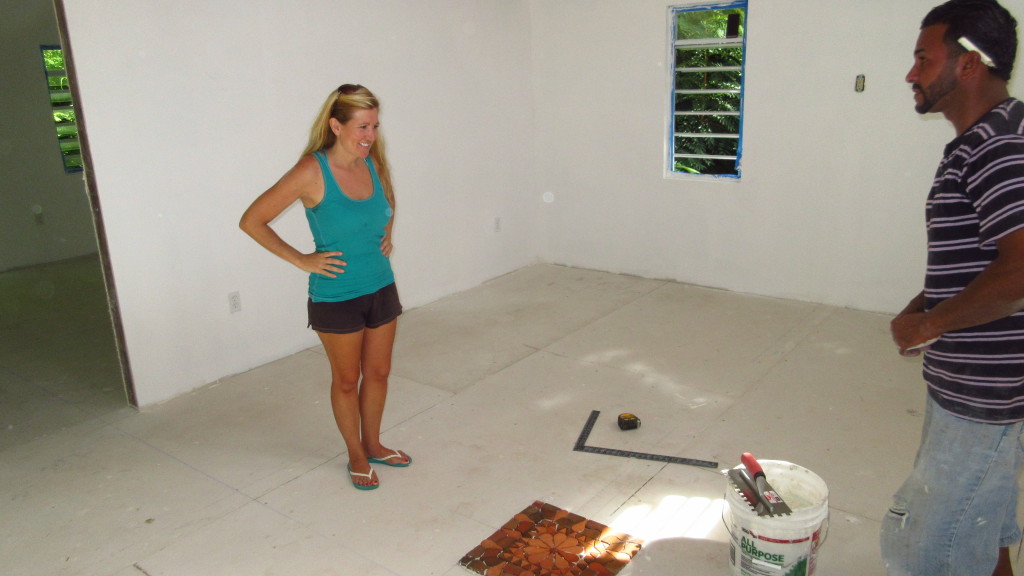 Preparing the tile with Waldemar starting with the center piece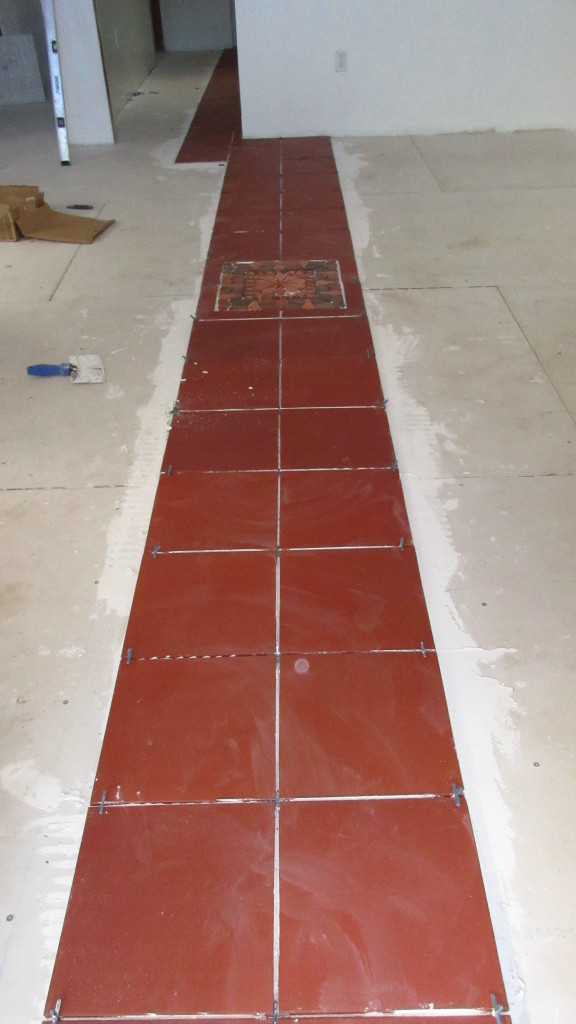 Beginning the tile from the center out
One special touch we added was a tile mosaic in the center of the room under the large ceiling fan. It complicated things a little but I think it is pretty cool. We bought the last one in the tile store and so we had to cut some parts special for it, but it turned out very nice.
For a more in-depth how-to on this tile installation you can watch this video; there's some pretty funny bloopers at the end too:
Once we finished with the tiles we were able to accomplish something else that we are super excited about: bringing over the full-sized fridge and stove! These were very tough to move over because they, like everything in the cabin, had to be brought over by hand. No dolly was used.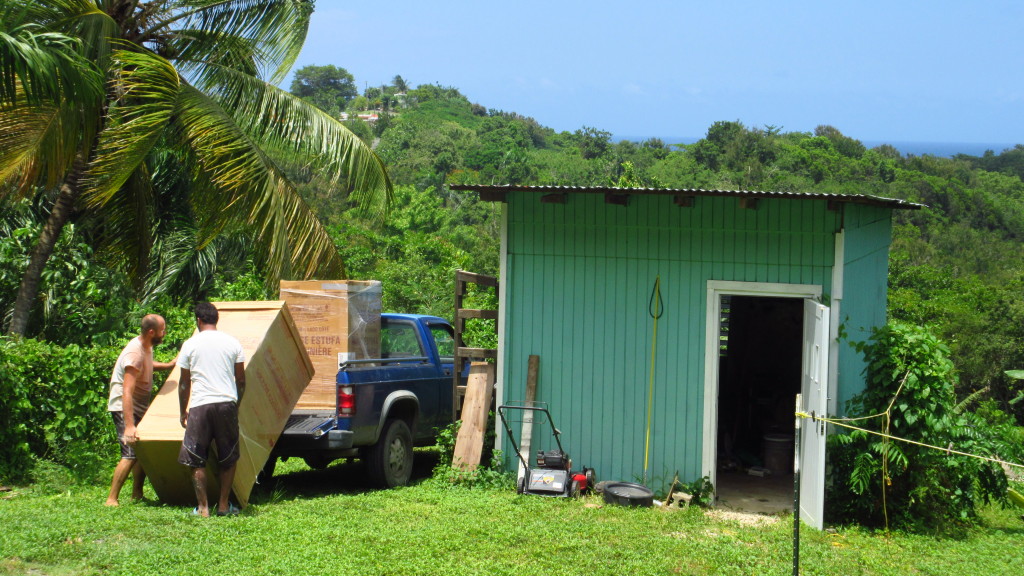 First they loaded it from the shed into the truck and drove it half-way down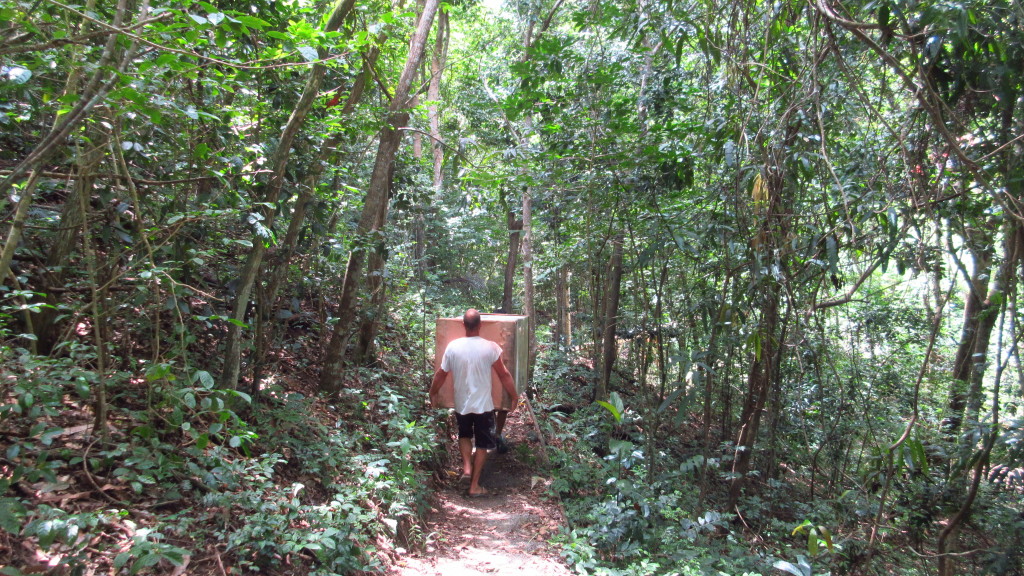 Then they carried it through the jungle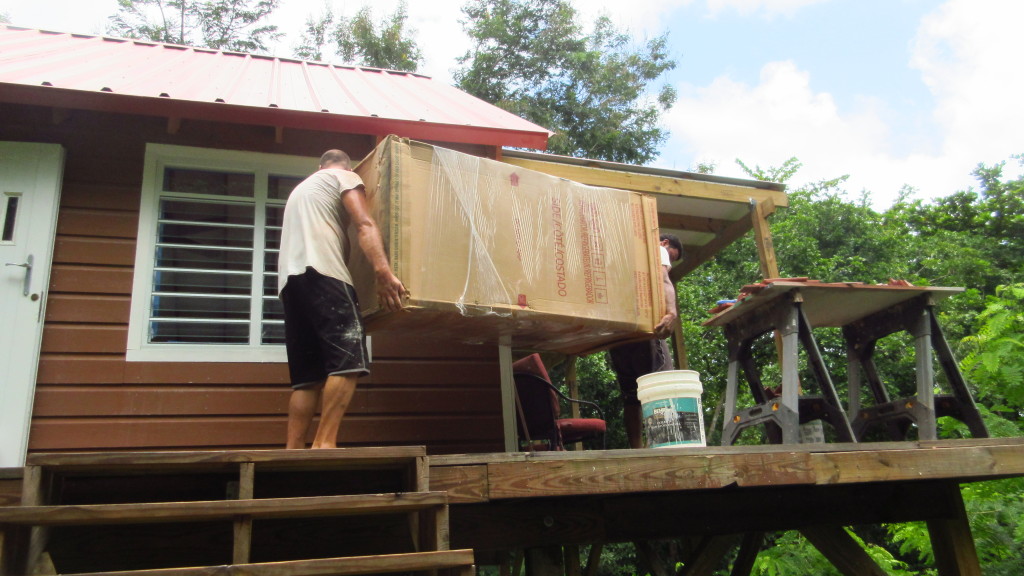 Up the stairs, and to the house!
And yes, their backs were pretty sore after this! But we are super excited about the floors and what it means. With the floors and the walls basically finished, that means we are nearly ready to move everything else in too! Next up, the toilet and finishing work on the bathroom!