It had been something of a rough week emotionally, so Britton and I thought some Vitamin Sea might be just what the doctor ordered. Which beach should we explore? There are so many beaches in Rincón, but we often go to the same ones all the time which normally are the north beaches near our house. So instead, we chose to go down south near Corcega and Almendros Beach.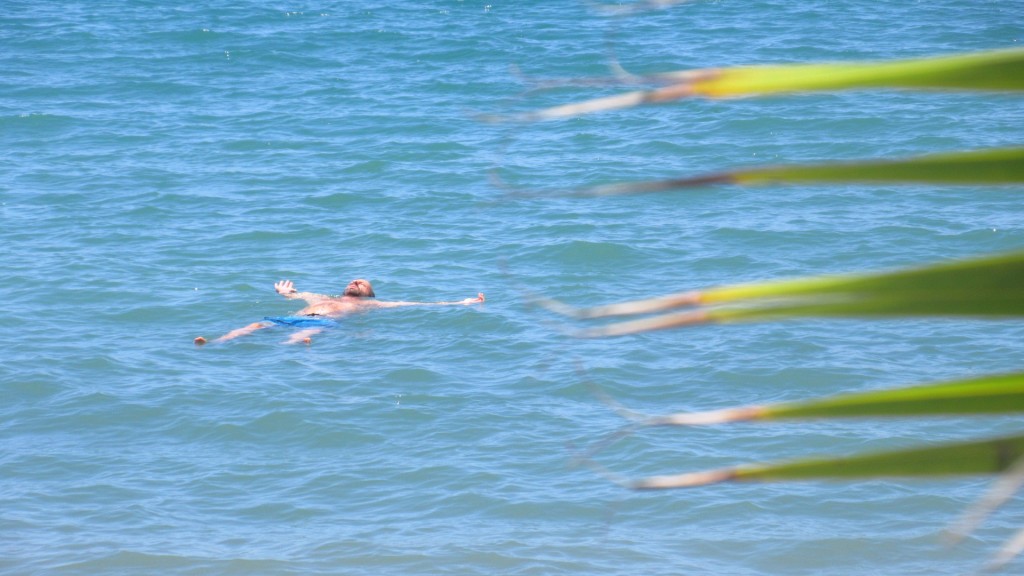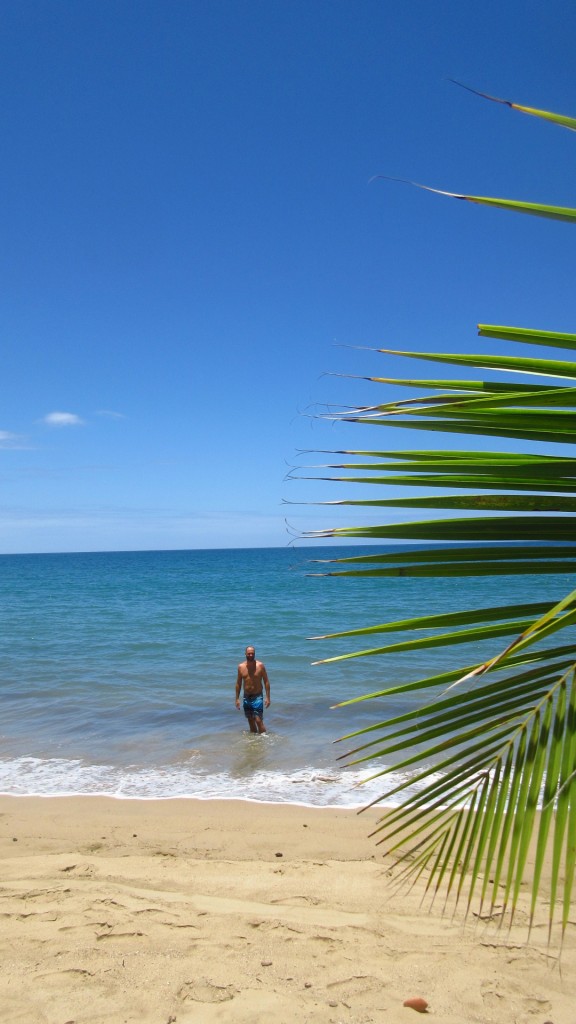 Britton enjoying the warm Caribbean waters
I have seen the Millan Boat from afar before, but I have never gone and explored it. From what I understand it was built in the mid 20th century by Mr. Emiliano "Millan" Altiery as an homage to the fishermen profession.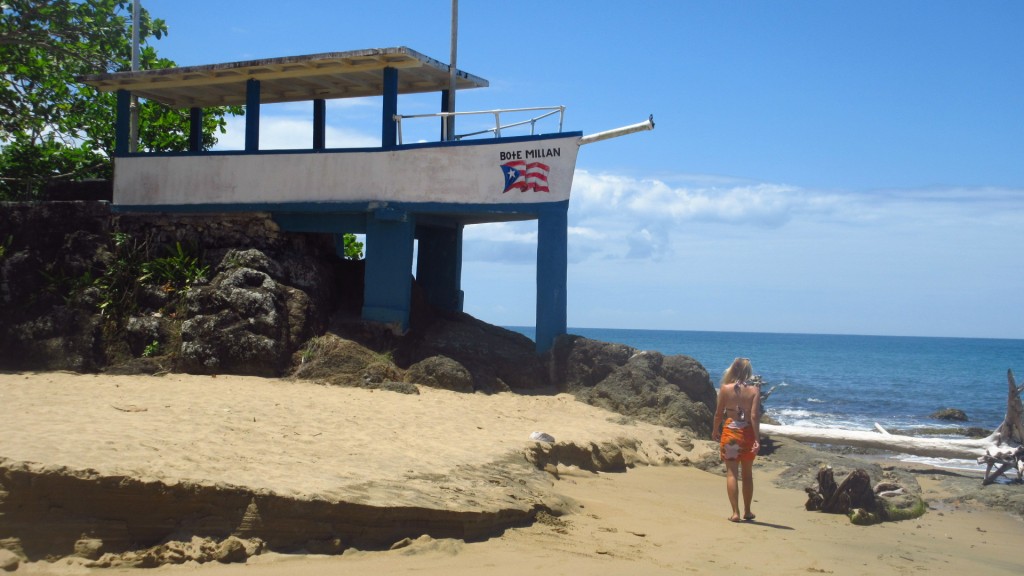 Wow! Up close it looks a lot like a boat!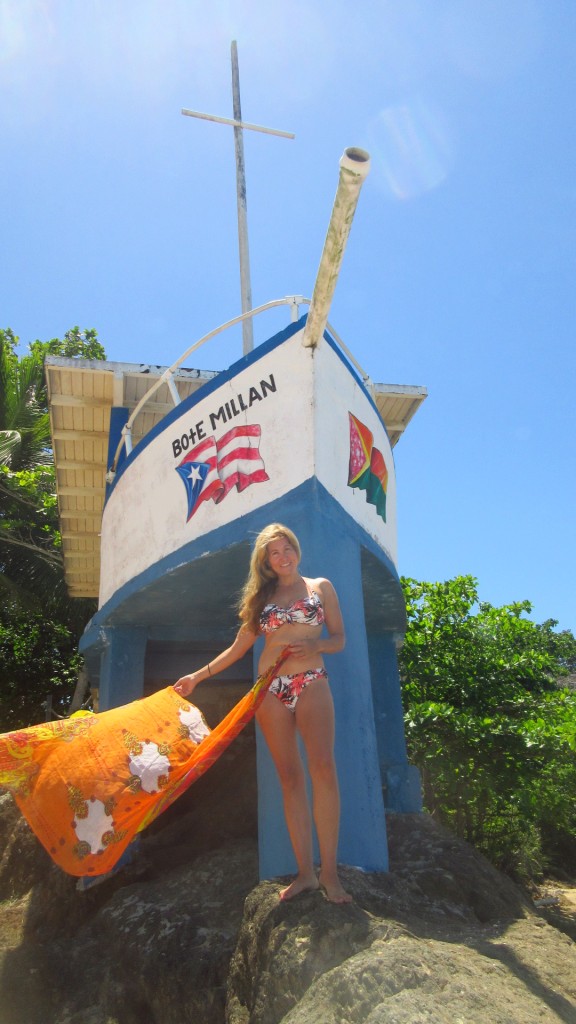 Another cool place to take photos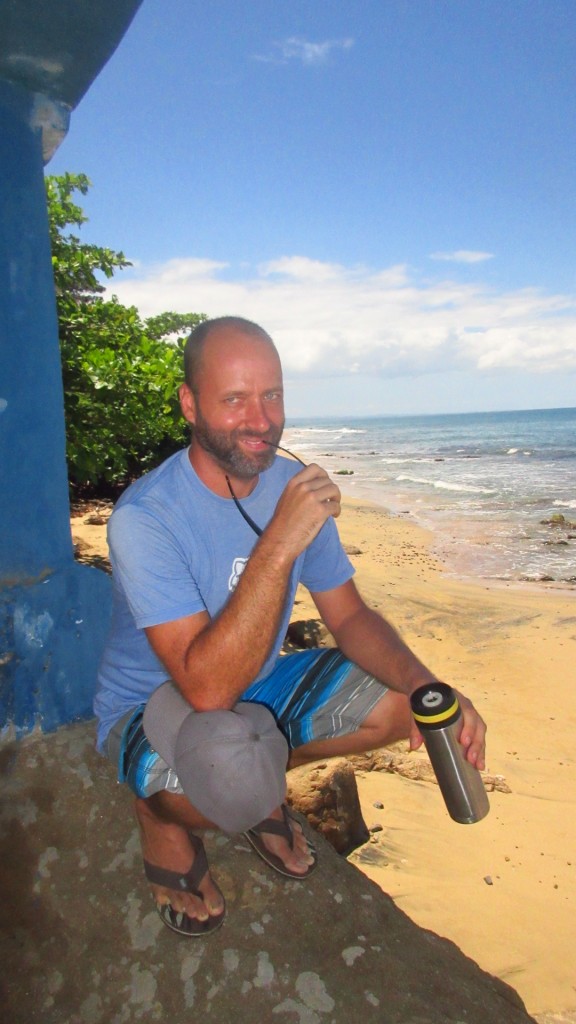 And look snazzy whilst drinking our morning coffee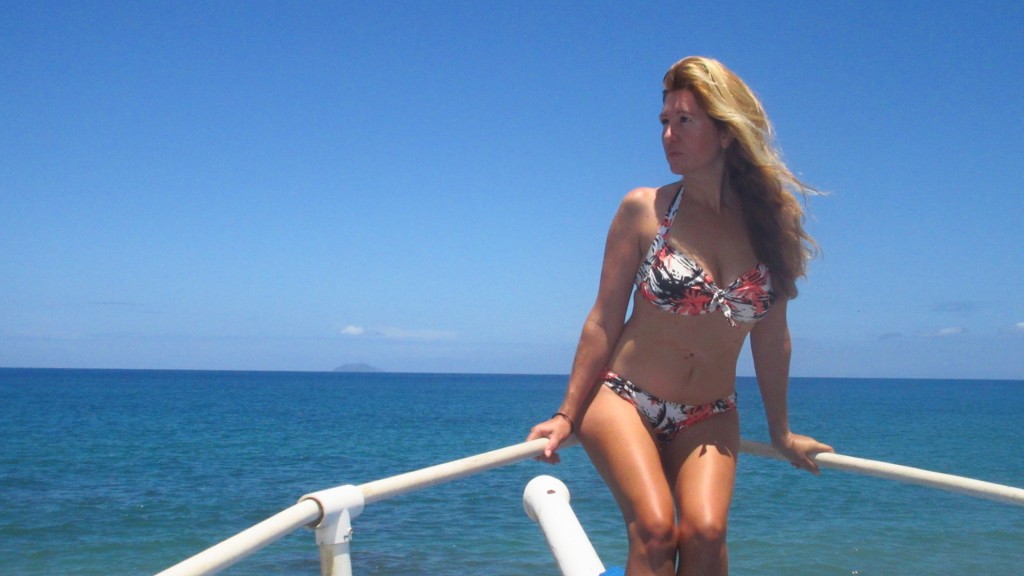 Up on top it really did feel like a boat!
Right nearby I noticed a cool swing! Being the adventurer that I am, I had to take a ride! Swinging on a coconut palm while the waves crashed next to a small river outlet reminds me how much my life seems like a dream and this is the carnival scene.
After swimming a bit more we began to get hungry. We packed up our beach chairs and headed down the road in the Millennium Falcon, our nickname for the warp-speeding Mustang. We picked up a pollo asa'o sandwich, chatted with a friend and then blasted off to find a little deserted beach in Añasco.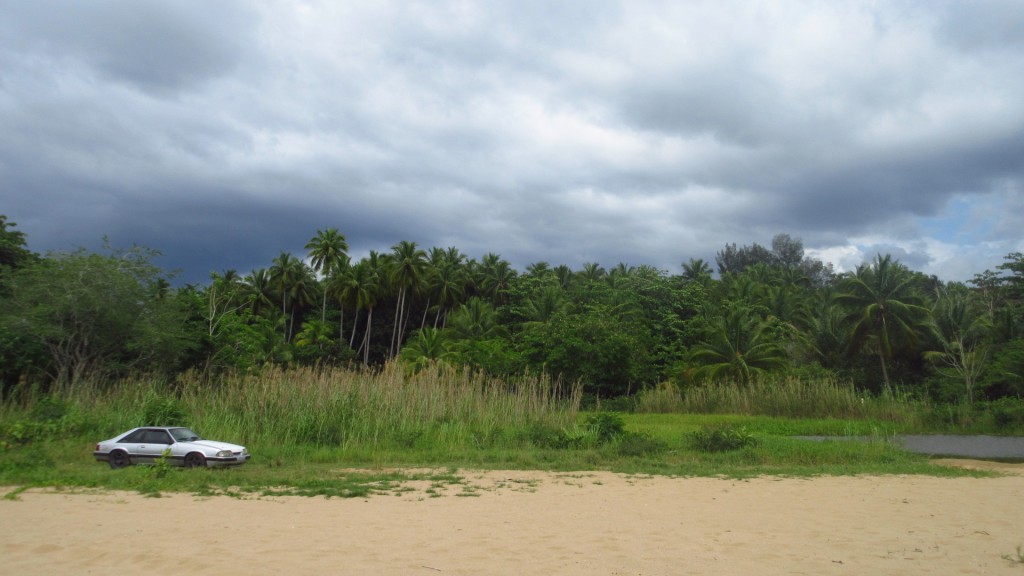 The Mill Falcon on a new planet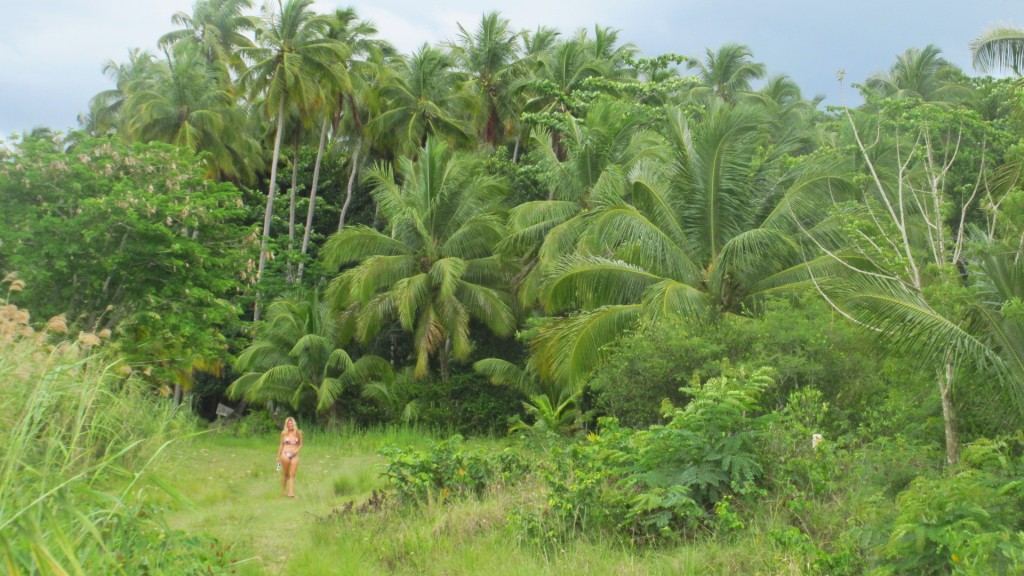 Deep in the jungle
All in all, I'd say it helped us perk up a bit to remember what a beautiful place and time we get to live.