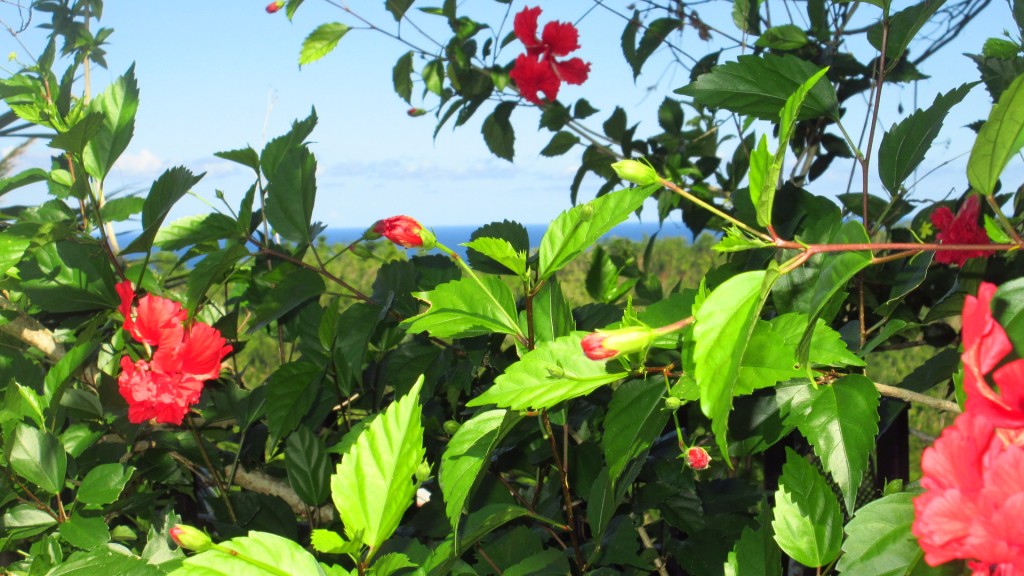 Hibiscus Flowers and ocean beyond at our house

For us, things are starting to normalize a little. The crisis has passed. I know that a lot of people are still awaiting electricity and a few still don't even have water, but overall there's more righted than upturned. We have been enjoying the cool winter weather of December in Puerto Rico. It's one of the best times of year.
The air is fresh, the sky and seas are clear, and this year, as a special treat, the roads are clear as well because there are virtually no tourists around. We have had some amazing experiences recently, another sign of tide turning for the better. Here are a few I will share with you.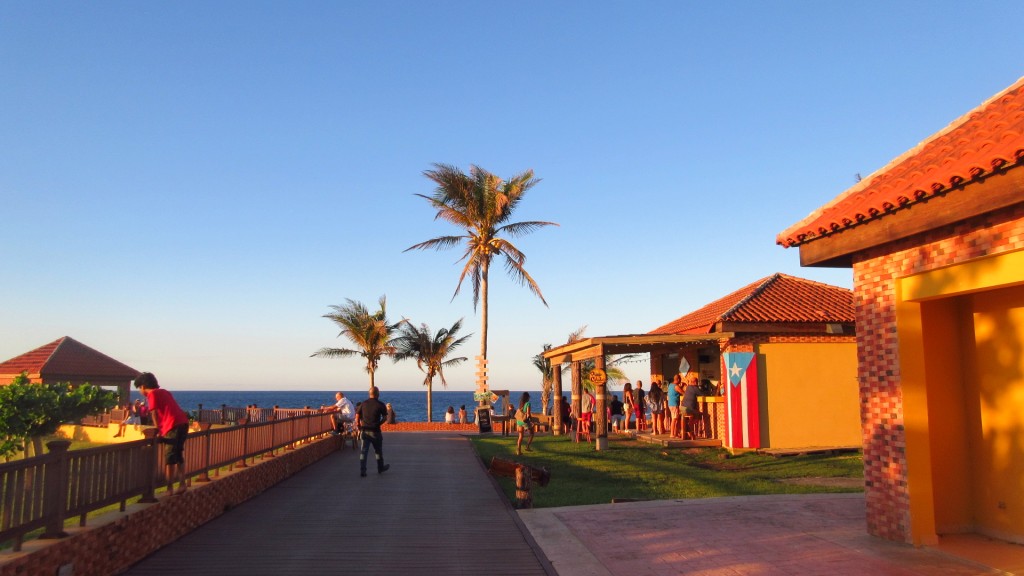 New kiosk bar at the Rincon Lighthouse
We have been hanging out with our friends Bill, Jenn, Linda and Keith a lot more recently. We enjoyed a wonderful afternoon at the Rincon Lighthouse. A new little kiosk has opened and plays music and serves drinks. It has added a lot to the best park on the west coast. We watched the sunset and the surfers at Dome's as we laughed and talked about the tribulations and tremendous moments in this tropical life.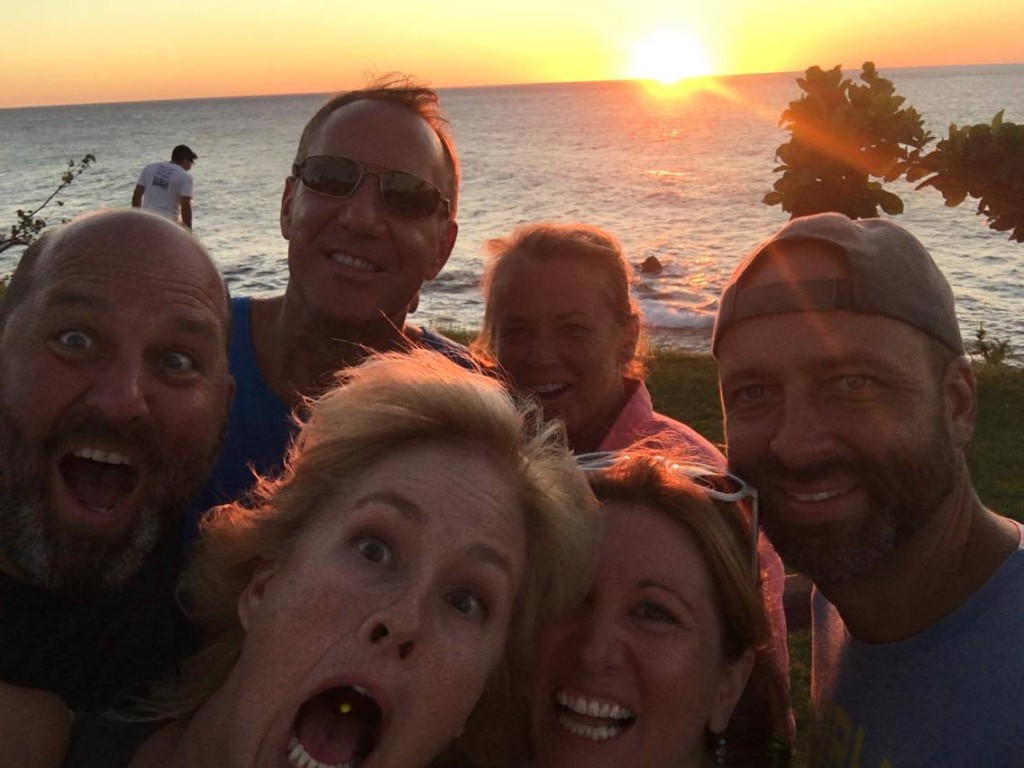 Sunset Selfie
We spent time at Keith and Linda's guesthouse, Casa D'Palma. You should check it out, it's awesome!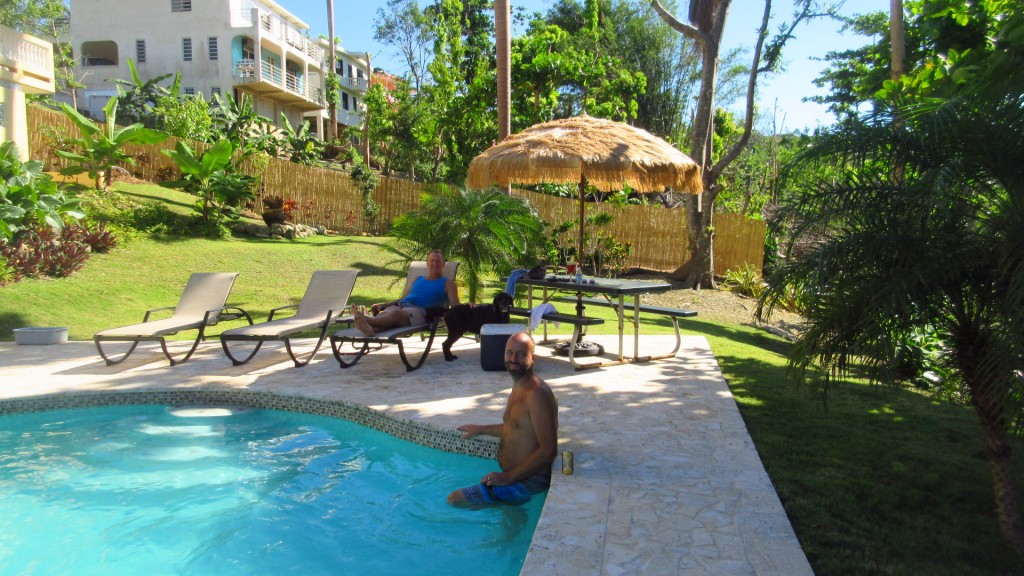 Pool parties in December are the best!
We also had the opportunity to go out on Bill and Jenn's sailboat for the first time. I've been on a few sea vessels, but never a sailboat, so it was a great first for me! We left early afternoon for the Cabo Rojo harbor and motor-sailed until sunset. It was beautiful watching the flying fish and we were mesmerized by all the overturned and crashed boats. I am sure Bill was worrying a lot for his boat during the hurricane! It felt so good to relax and enjoy life again after such a long time struggling just to eat, drink and survive.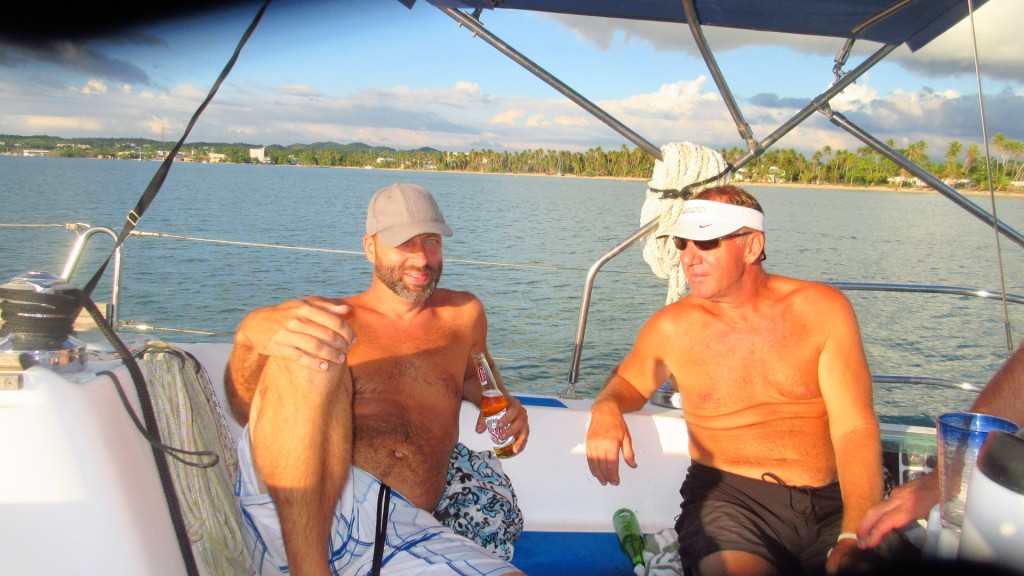 Britton and Keith kicking back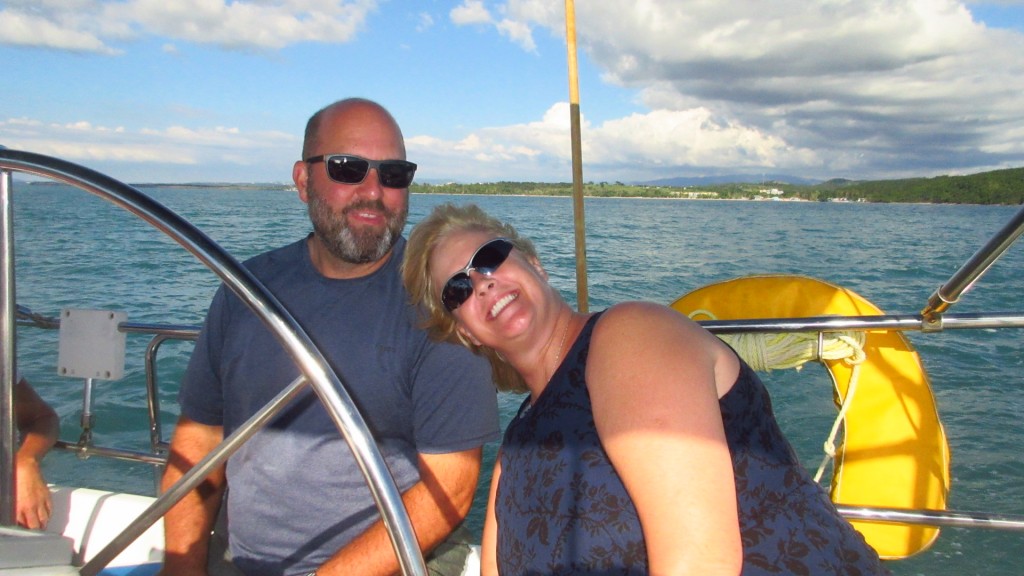 Bill and Jenn in a sweet moment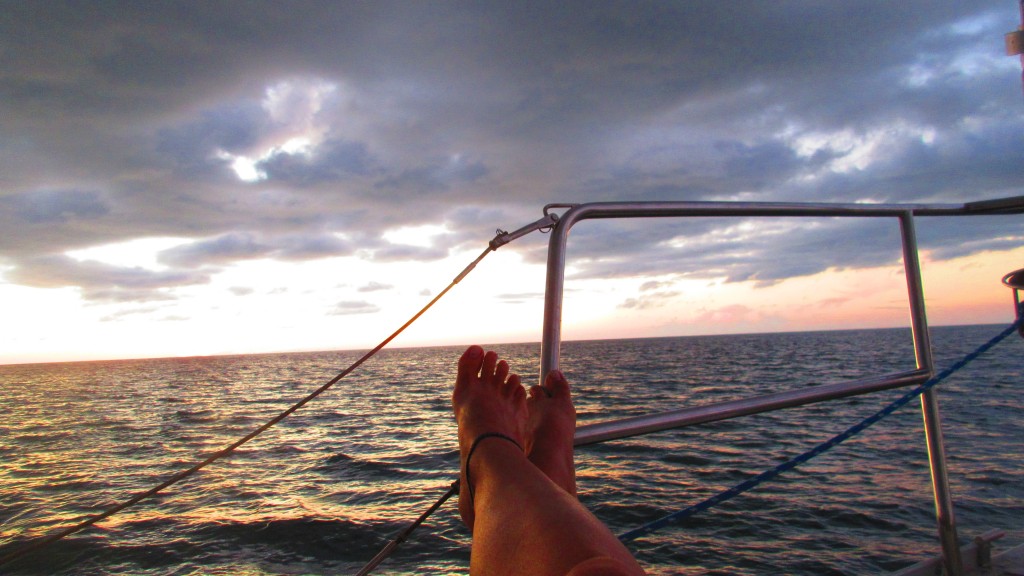 Ahh, time to kick up the feet and relax
We have continued to make progress on the property clearing more paths and hang-out and campfire spots (we certainly have more than enough wood now!).
We have also been enjoying the nightlife a little. We've gone out to the Art Walk and while it is not very busy due to the abysmal tourist season, hey, at least there is parking now!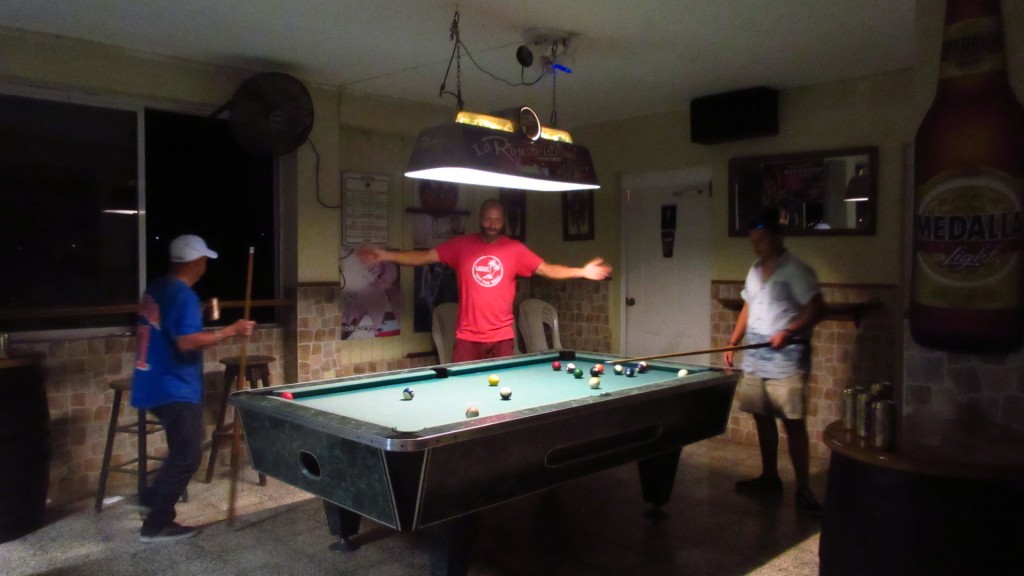 Fun making friends and playing pool at a local chinchorro (hole in the wall bar)
Hurricane Maria's fury has passed, but the scars are still seen and may last forever. Interspersed with intense moments of beauty we still see the remnants of the trauma.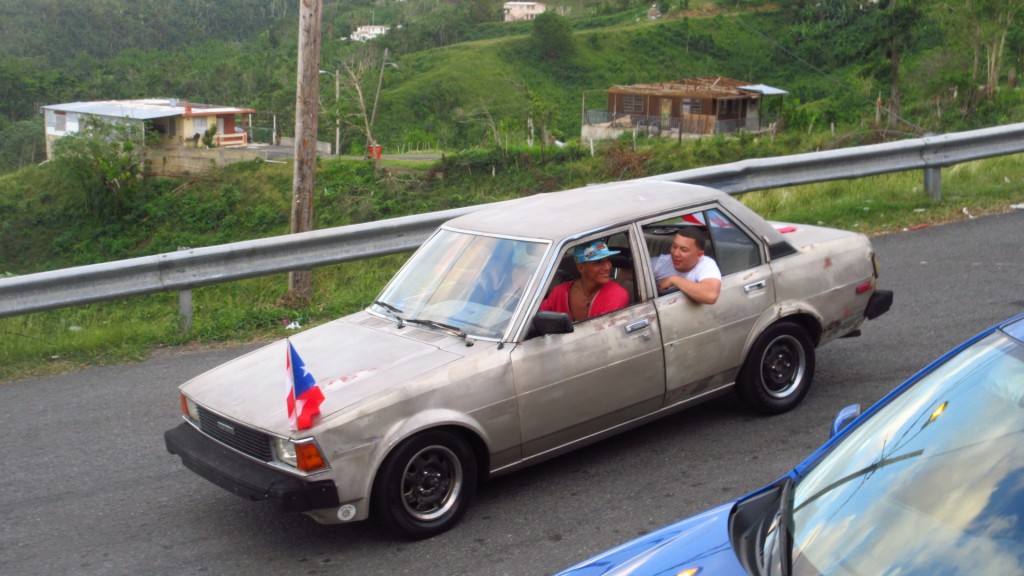 Always something to see here (note the house without a roof as well)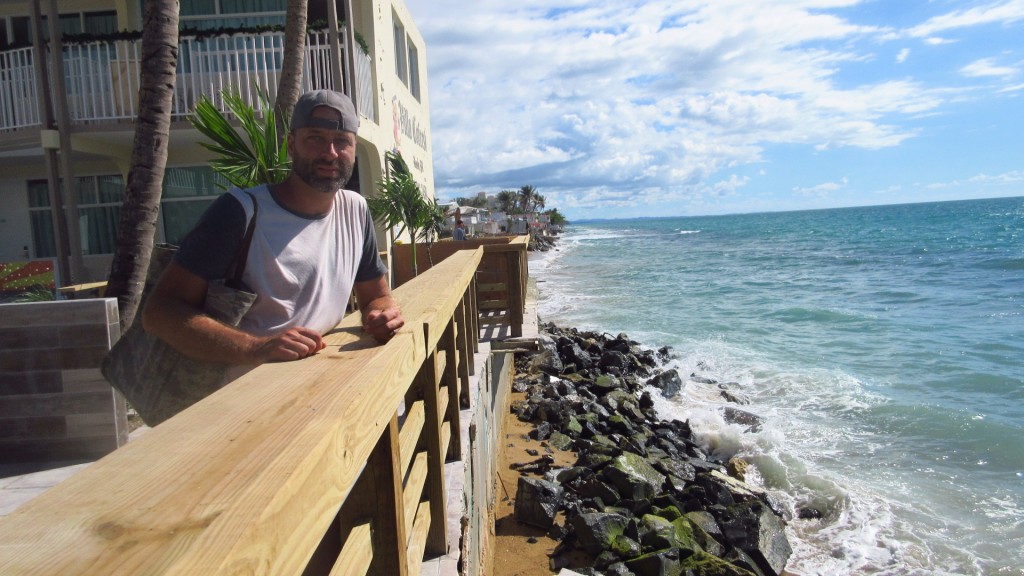 A popular hotel in town, Villa Cofresi lost all of its beachfront
But probably the single most magical moment I have experienced recently was a harbinger of hope and love that flew into our life. I was sitting up on top of the cabana reading a book as Britton worked on the Mustang (there is always something to do on that car-haha). Suddenly I heard a little flutter and looked up from my book. A pretty little bird landed on the chair next to me. I said, "Hi, pretty bird" and he jumped onto my shoulder and then snuggled up right under my chin. I couldn't believe it! He was trembling and hungry and must have had quite a journey to find me. I asked about and found out that he is a love-bird. A rosy-faced lovebird that would need a friend like me to help him survive. Just call me Snow White, making friends with the lovely fauna of the forest! I just can't wait to meet the 7 dwarves.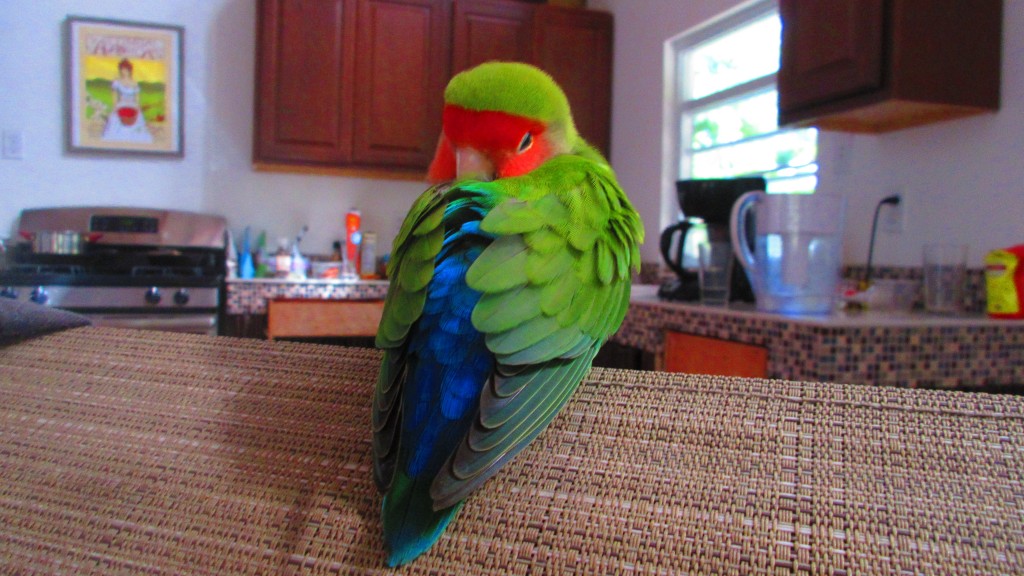 Resting after his journey. Look how beautiful the plumage is!
Sometimes it is difficult to describe just how dichotomous life can be here. On one hand, it has been the hardest thing we have ever done in our entire life, and on the other it is the most fantastical fairy tale you could conjure. I suppose that is the way an enchanted isle would have to be.
A little holiday/hurricane humor: the gifts the 3 kings will bring this year (gas, water and ice)