Palacete Los Moreau AKA Castillo Labadie
We were encouraged by a new friend to check out Casa Labadie which is also called Palacete Los Moreau. It is an old sugarcane plantation house that was built in 1905 by a French family but is now property of the city. Since it is just down the way in Moca (closer to Aguadilla side), we thought it would be a fun day trip.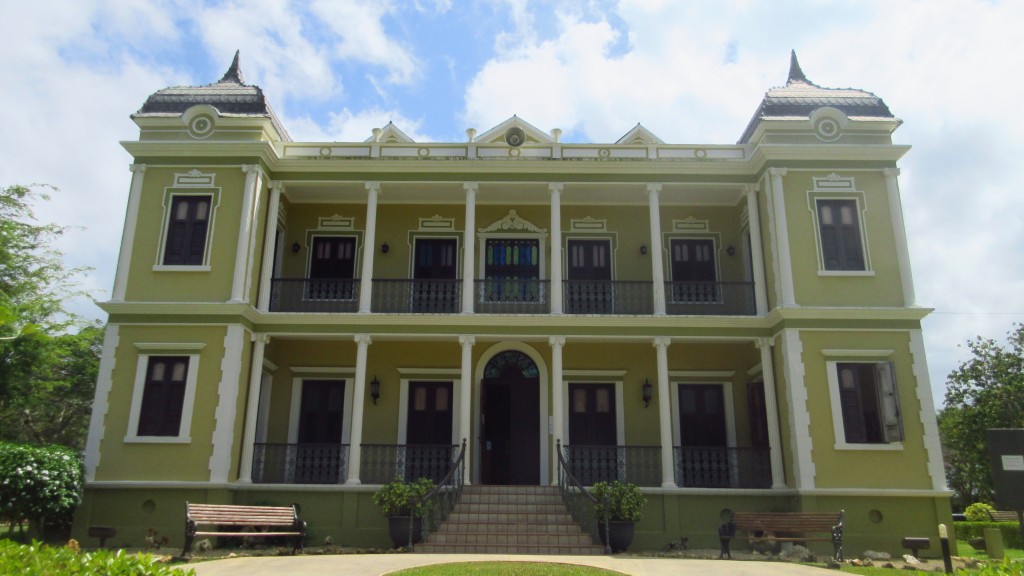 Up close to the "little palace" as it is called
It was pretty impressive, but because there was no one running it (for some unknown reason) we weren't able to ask any questions about it. We mostly just wandered around, took photos and enjoyed the architecture and landscaping, both of which were awesome! It was completely free of charge. There is also a large modern gazebo that we later found out is sometimes used by the municipality for festivals. This would make a great place for a peaceful picnic outing.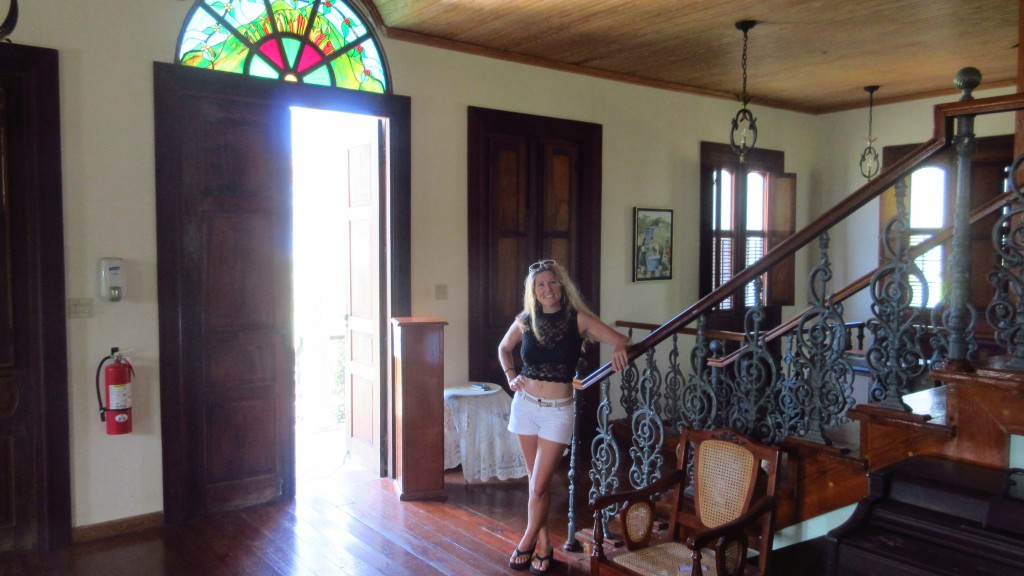 Inside was all wood with beautiful stain glass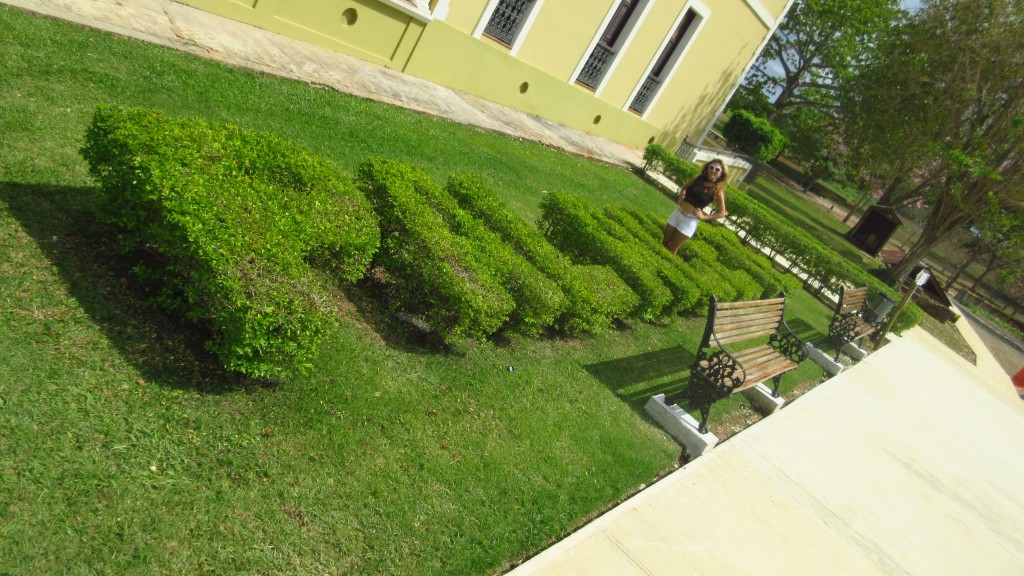 I want to write my name in bushes!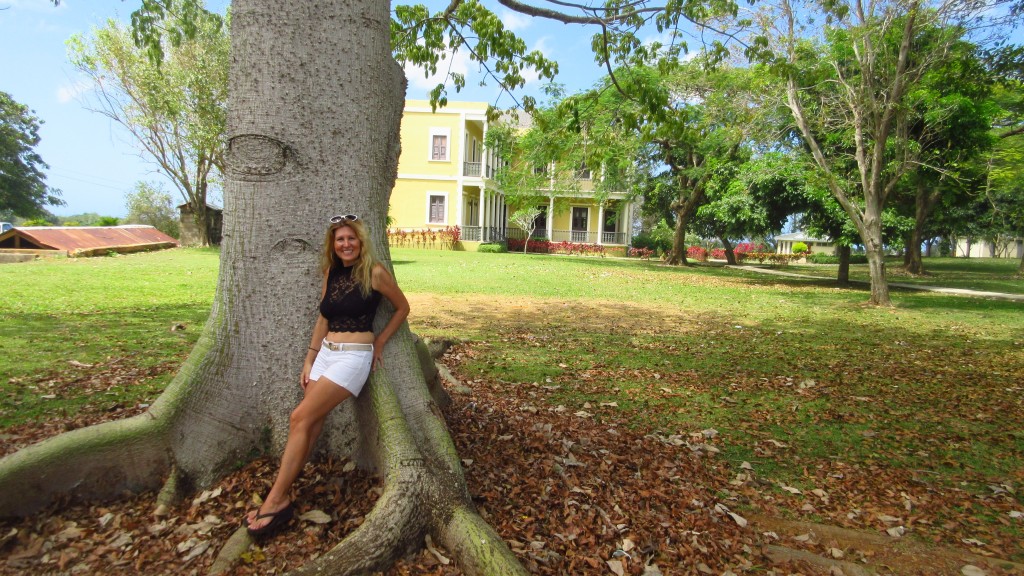 Old Ceiba Tree and the root/storage cellar in the distance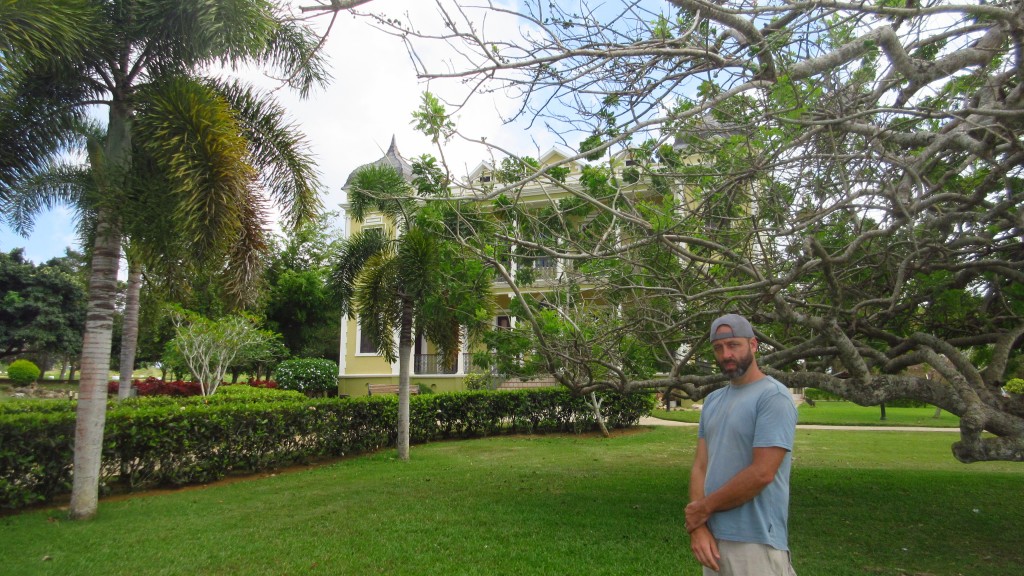 Wandering the grounds and playing in the trees was fun!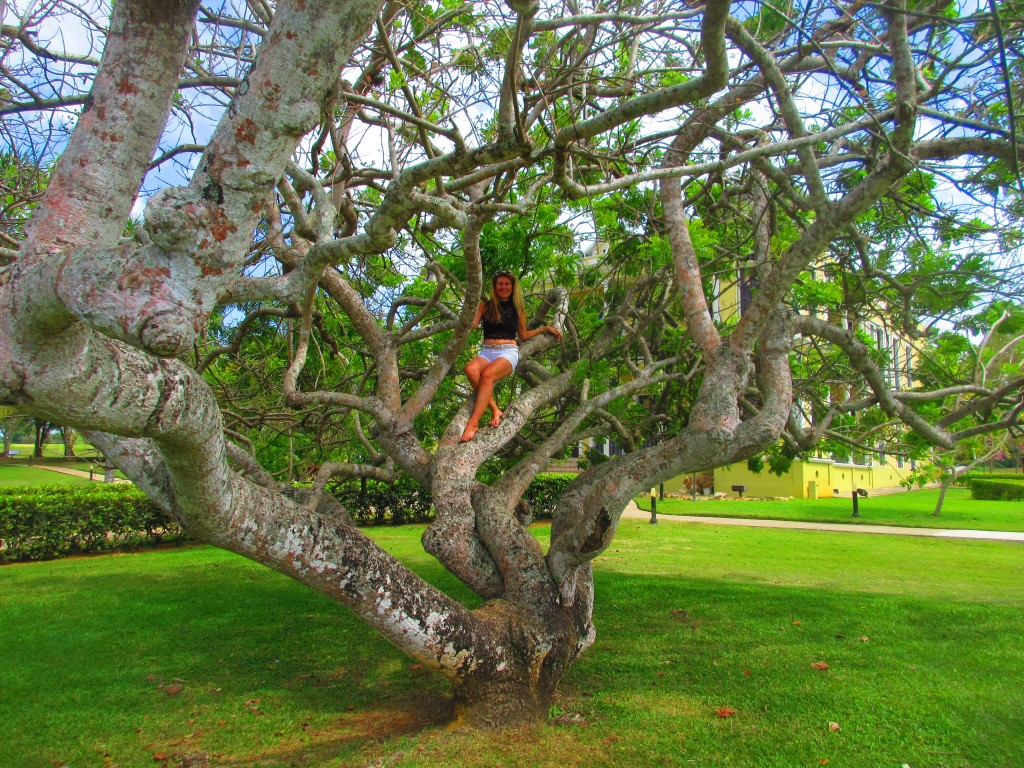 I don't know what tree this is but it was perfect for climbing!


The only people there were some groundskeepers cleaning out the fountains by the small gazebo and a couple of other wanderers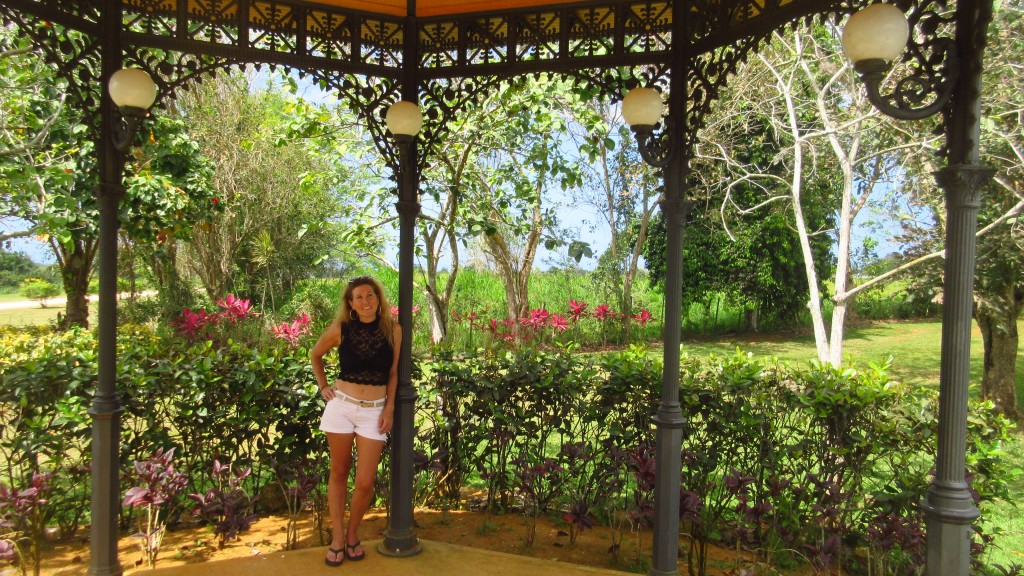 A photoshoot fantasy! This palace would be a great spot for taking senior photos or wedding pictures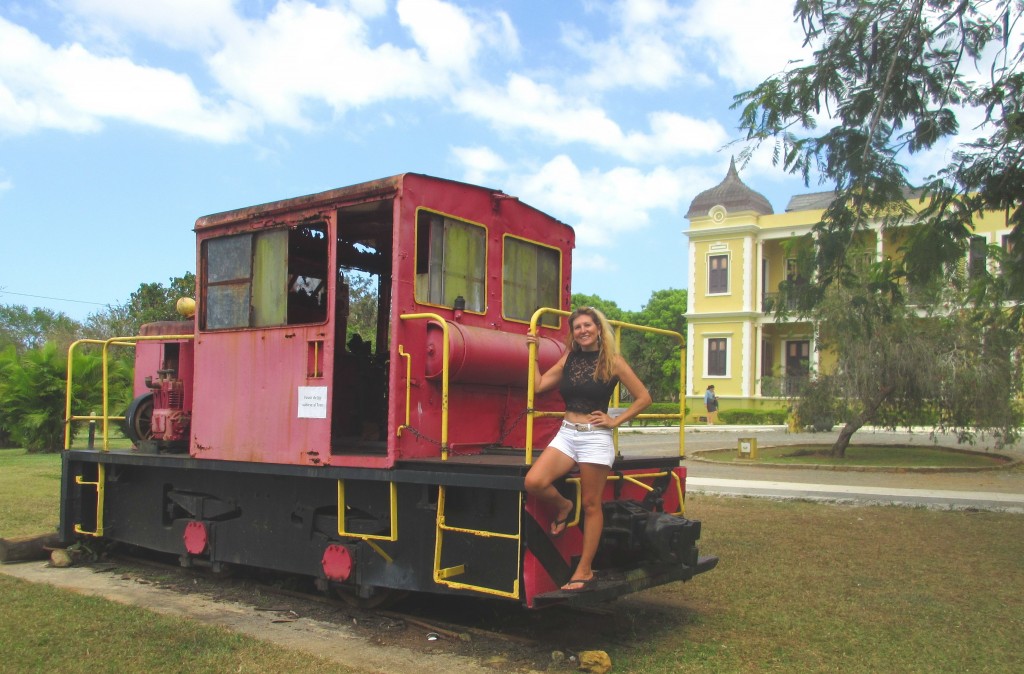 Old train that would transport the sugarcane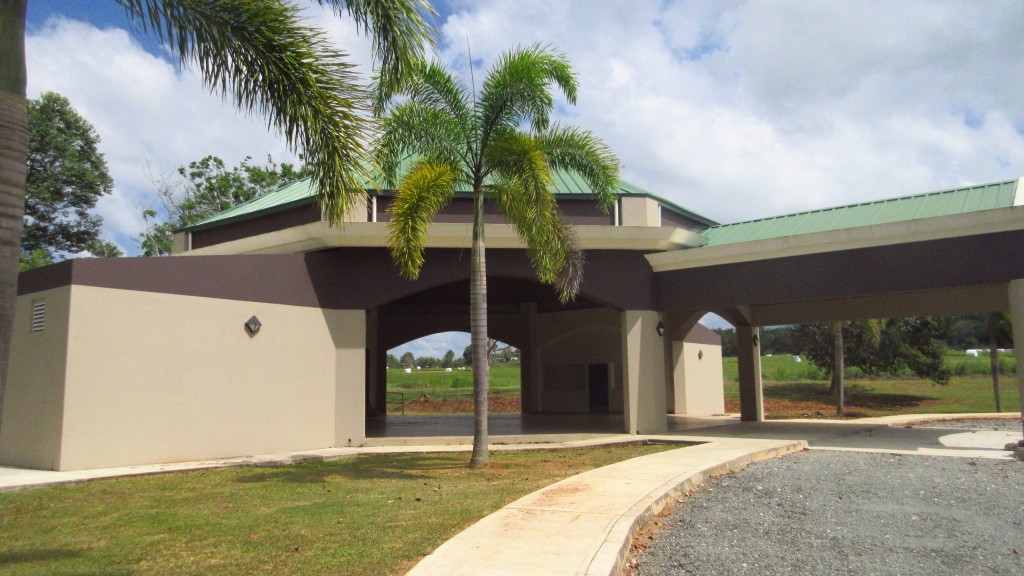 Huge Modern Gazebo used for events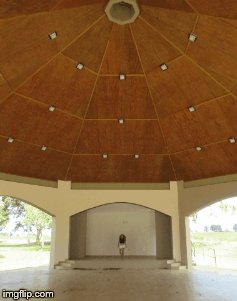 And a jumping launch pad for me!
Puerto Rico is such a strange conglomeration of sights. Just down from this impeccably maintained French mansion are very humble concrete houses and a hole in the wall bar where we stopped for a beer after our day at the palace. Overall a fun little excursion!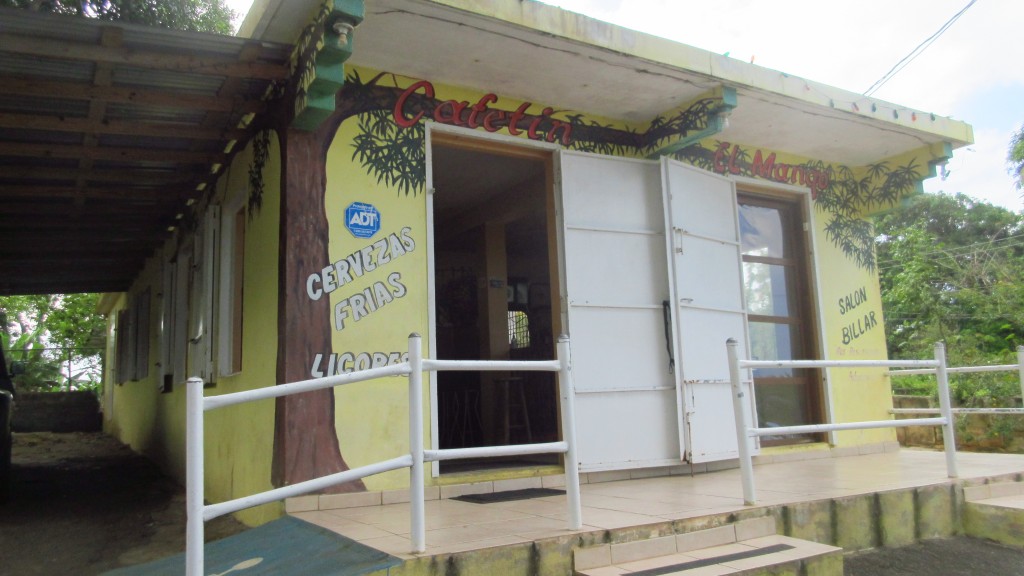 At the entrance to the estate you'll find this cute little bar