Our friends Kelly and Todd invited us to go play golf with them yesterday. Kelly had never been and I had only been once (with my Aunt Annie and Uncle Larry). So we figured it would be a pretty low-key day, and since this is our anniversary weekend we thought we could spend the money to have a little fun. Golfing, even at a public course like Highland Hills in Greeley, is really pretty expensive. But at least it takes quite a bit of time. We just played nine holes, which was plenty! It still took us three hours!
We met up at the Outback restaurant which is over by Boomerang Golf course, but they didn't have any tee-times available. So we called Higland Hills and they had some open.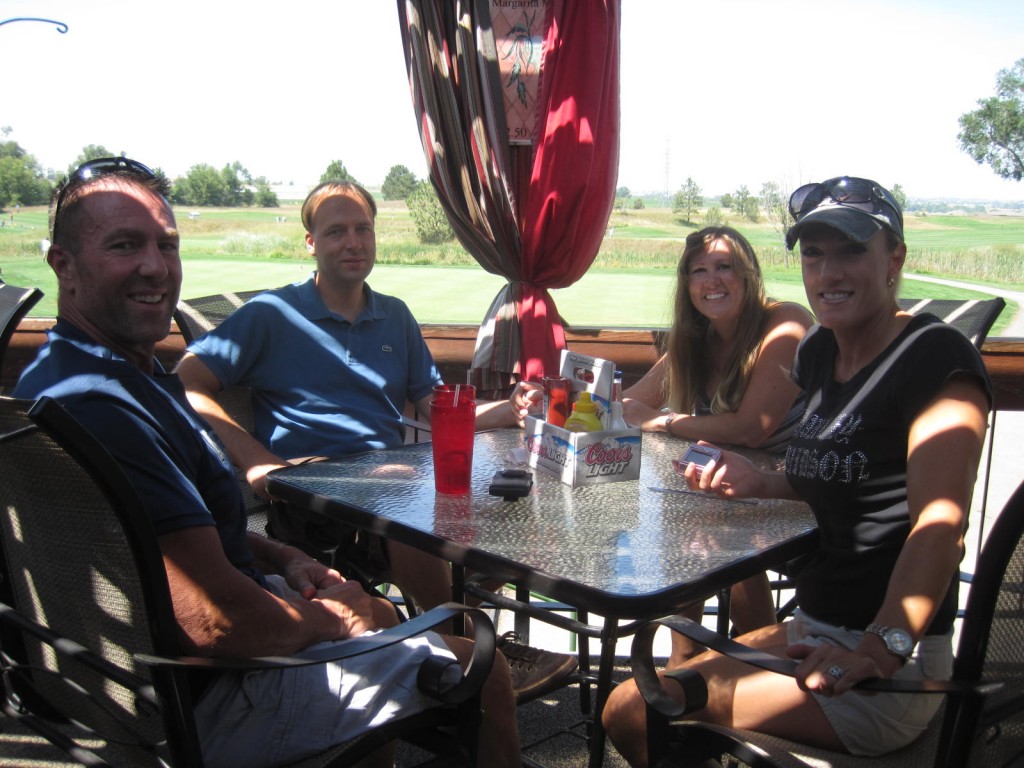 At the Outback on Boomerang course
So we drove over to Highland Hills and did a few practice shots with wiffle balls first.
Half the fun of golfing is driving around in the little electric golf carts and scooping up the wayward balls.
We were just going to play with one set of golf clubs (the same set that our friend Matt let Britton borrow from before -Thanks Matt!), but the golf dude came up to us and said we each had to have a set of golf clubs. That is so dumb! What does it matter? Except to make them money from renting out the golf clubs (at $15 a set!).
It was gorgeous day and a lot of fun just zipping around. We just played a "scramble" as Todd called it where you just play the best ball. Britton and Todd could really hit the ball hard, but they hooked to the left and right a lot. I can hit it pretty straight, but not very far. Still, we played a few of both mine and Kelly's balls because Britton's and Todd's were so far out! Lol. I thought Kelly did really good for her first time!! You can read about her experience with it as a Golf Virgin here. We had a great day! Golf is definitely a leisure sport that you just can't take too seriously. I mean in what other sport can you drink beer and drive a vehicle around and it is perfectly acceptable?!  Haha, anyhow it was pretty fun!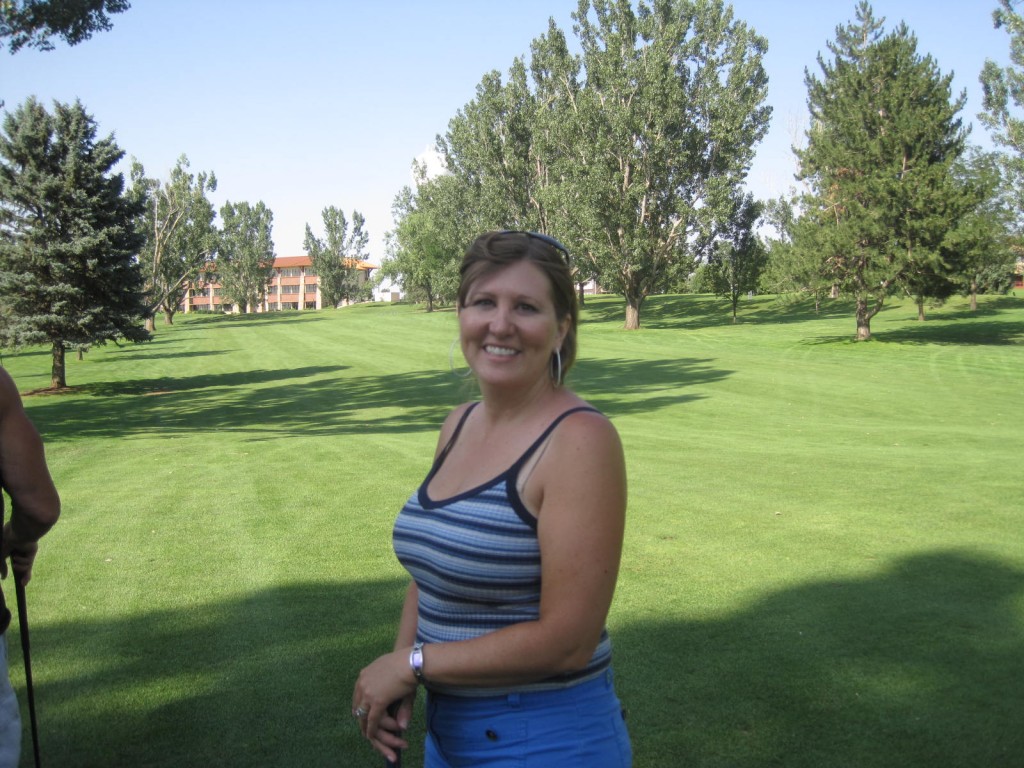 Golfing near the big golf ball in Greeley (the water tower in the background)