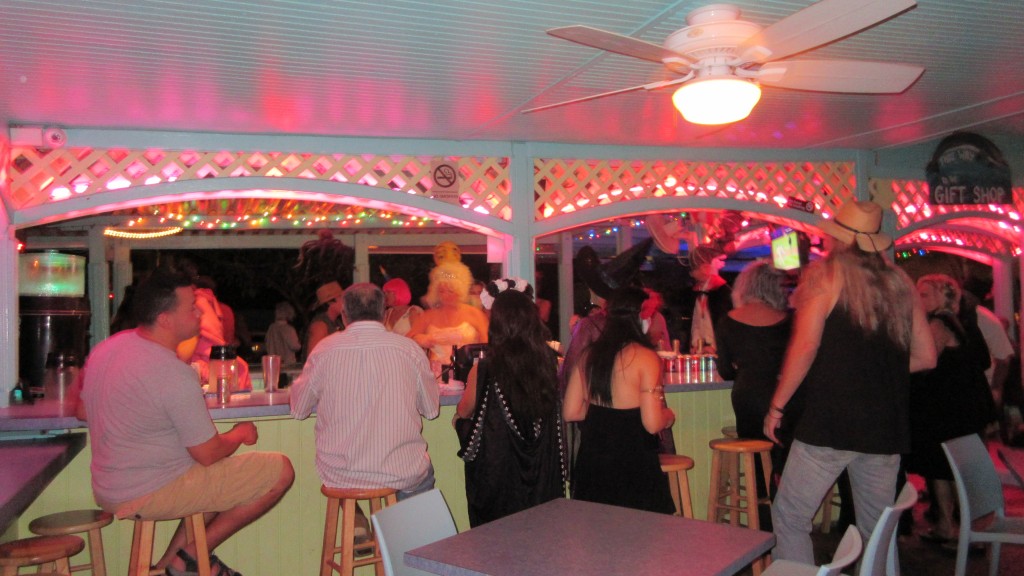 Halloween at Calypso
Halloween in Rincón kicks off the tourist season. This year Halloween fell on a Saturday and so it was even more festive. We went out to El Bohio, Calypso and Shipwreck and had a great time. Tamboo is also a great place to go on Halloween, but it is so packed that they actually shut down some of the roads in Puntas, and so we didn't want to mess with that level of crowds.
It's pretty cool to see all the excited people coming down to party and vacation in Rincón. Everyone is gearing up for "season." The tourists are happy to be here and the locals are happy to have the extra influx of money. The only downside is that the roads get more clogged and some people party just a little too hard. There is a definite increase in energy this time of year. And it was fun to be a part of the kick-off on Halloween.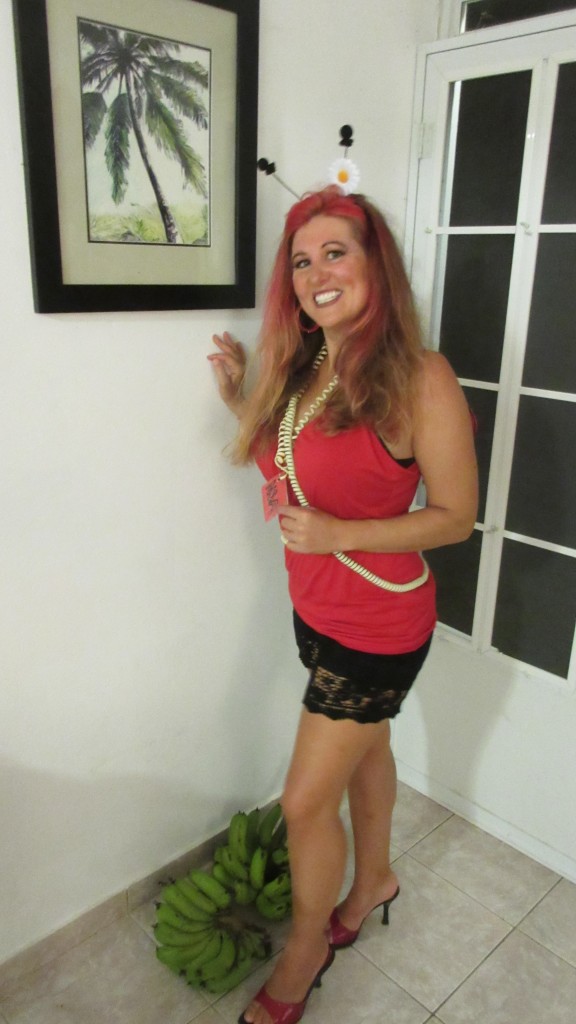 I went in a punny costume: an NSA Bug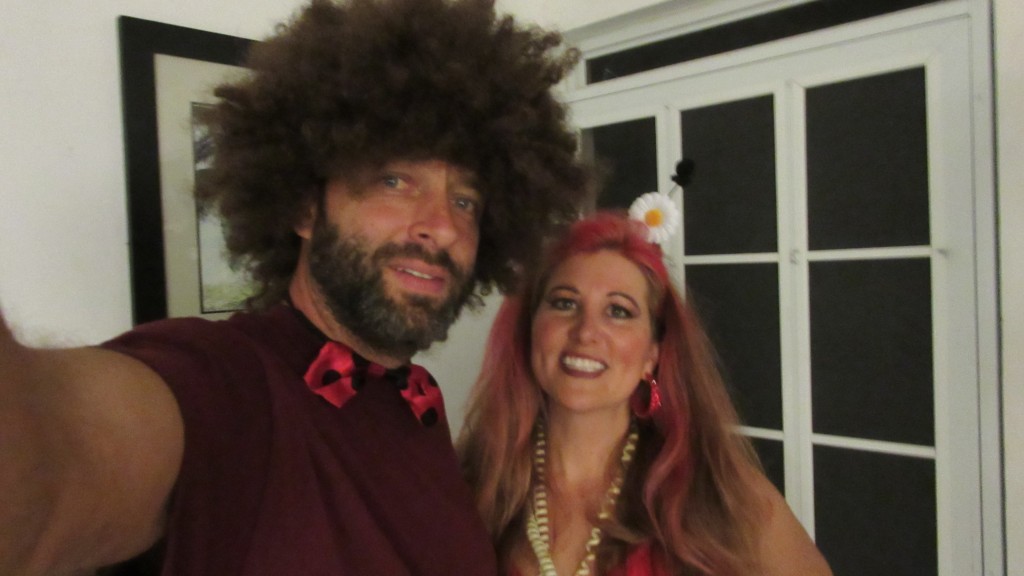 Britton wore the perennial wig -It's interesting how people treat him differently with hair!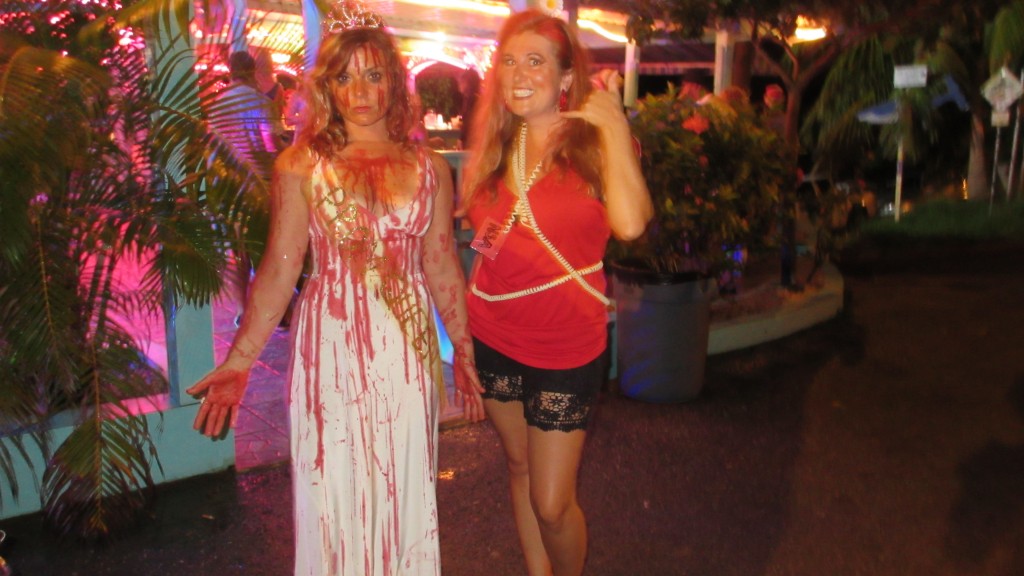 One of my favorite costumes of the night. My friend Kari went as Carrie!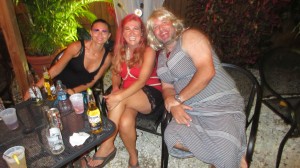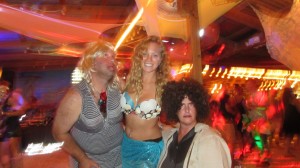 Fun with friends Theresa and the Kershes at Shipwreck's
Halloween is definitely a "gringo" custom, and it is one that they do very well here for adults in Rincón. I love it!