Something I find really fun about living in Rincón is that while there are often "official" events and activities, a lot of the time they are just something that someone decides to do. Like the hula hooping/poi jam, or the hot sauce contest. Someone gets an idea and then they do it! Perhaps it's because you must be something of a free thinker and a get-er-done type of person, but it is really a fun attribute of living here. The most recent one we participated in was the 3rd annual Rincón Chinchorreo or Bar Crawl thanks to our friend Lowell. It was an opportunity to meet up with some friends and walk around Rincón meeting more and more friends along the way.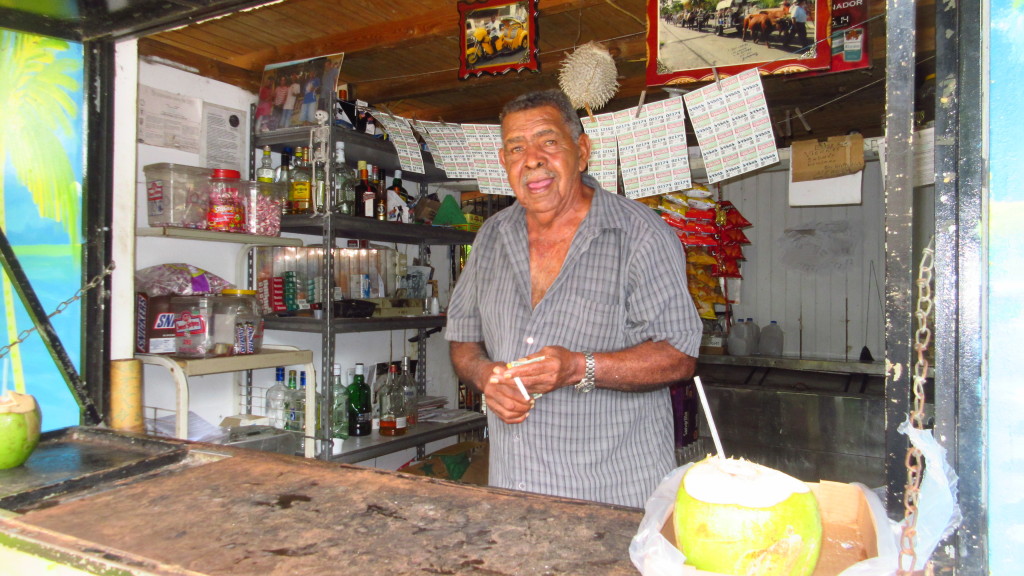 Carlos' little bar complete with lottery and fresh coconut drinks
At our first stop we even ran into the alcalde (mayor) of Rincón whose name also happens to be Carlos, Carlos López Bonilla.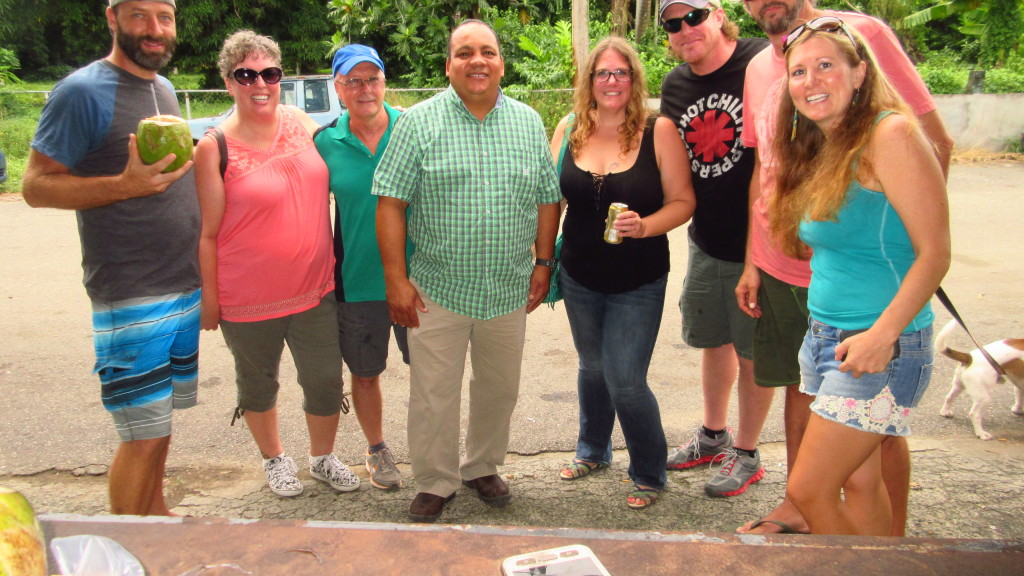 The photo's a little tilted down, but hey!, we're chinchorreando with the mayor!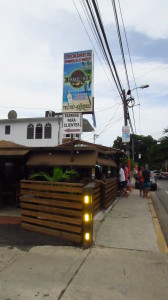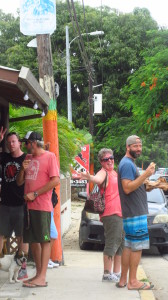 Another stop along the route: El Patio Familiar
It was fun checking out bars that we had never visited before and whenever you go anywhere on foot or bicycle (or horse as the case of some of the crawlers) you are able to see things more slowly and in better detail. Down in Stella/Corcega at Pepe's Pizza for instance, I was able to check out the erosion of the beach from Hurricane Matthew. Puerto Rico didn't really experience any major direct damage but the waves that hit the southern part of the peninsula of Rincón caused some serious erosion.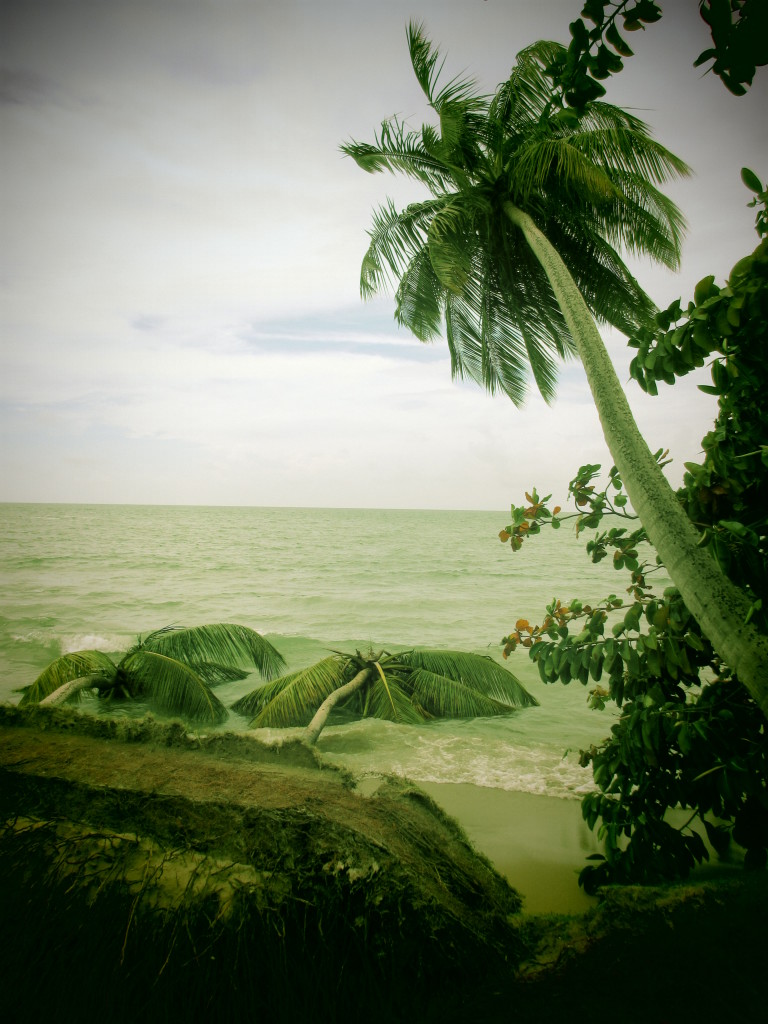 Coastal erosion up close and personal
The crew continued to grow to our maximum at Villa Cofresí where they are doing some remodeling.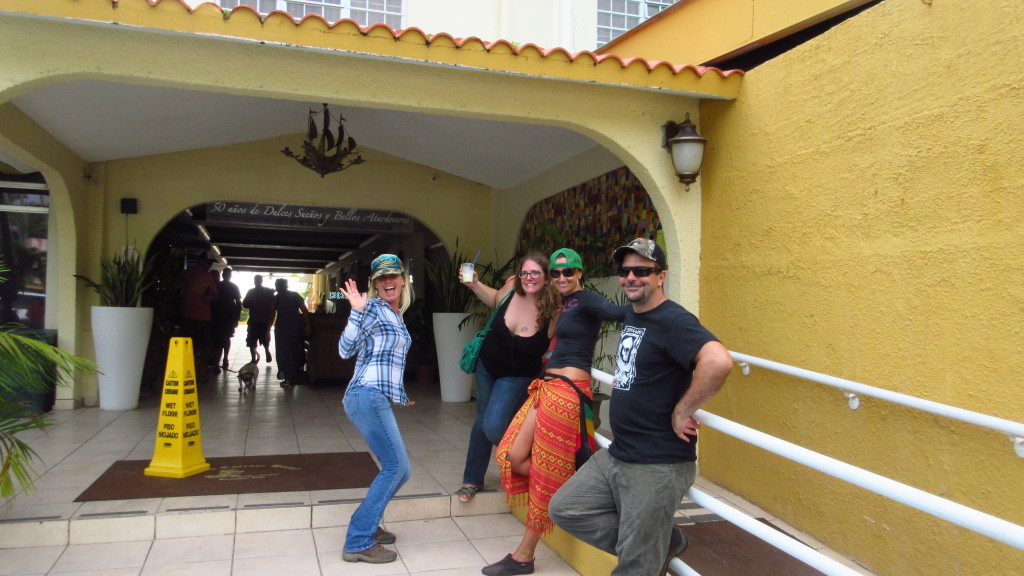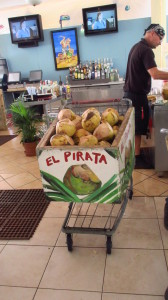 Some of the chinchorreando crew and Villa Cofresí's famous Piratas
When we arrived to downtown Rincón, I took a little side tour of the newest downtown boutique hotel: Qué Chévere. And Qué Chévere it is! I loved the retro feel and for travelers who want to experience the cool  Rincón plaza atmosphere it is a great option. The owners went out of their way to show us their pride and joy.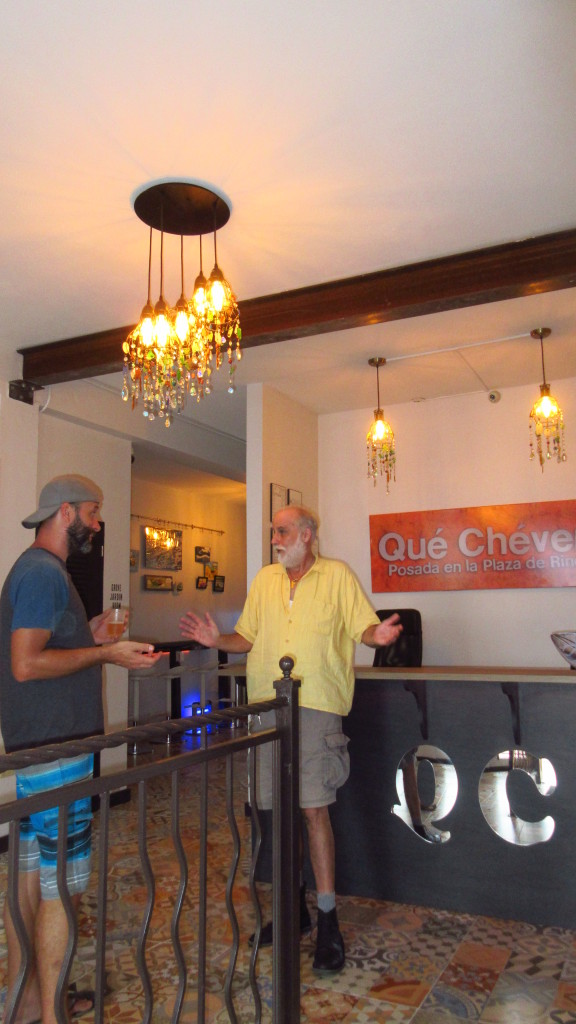 Britton chatting with the owner in the lobby of Qué Chévere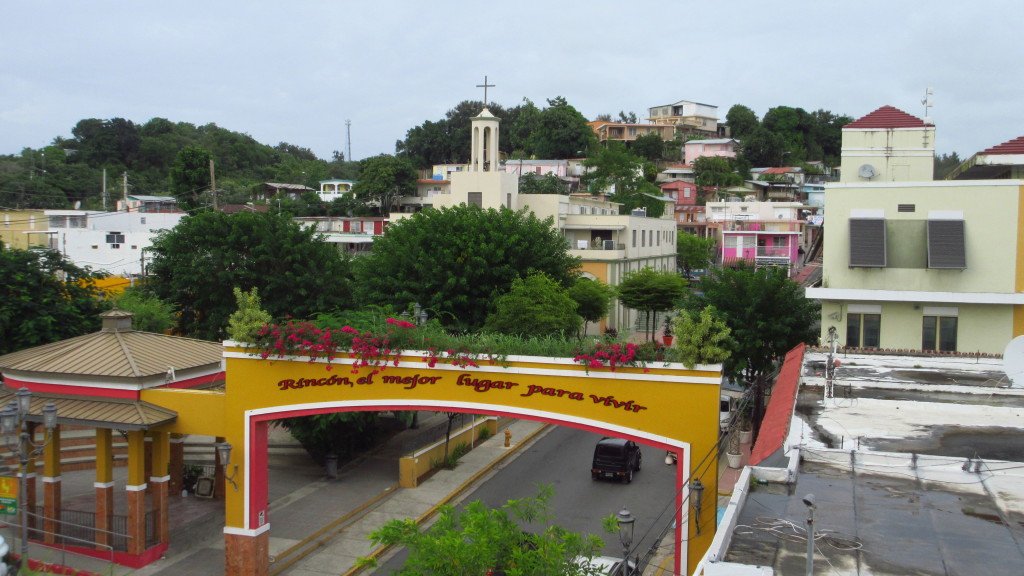 Awesome roof-top view of downtown Rincón: El Mejor Lugar Para Vivir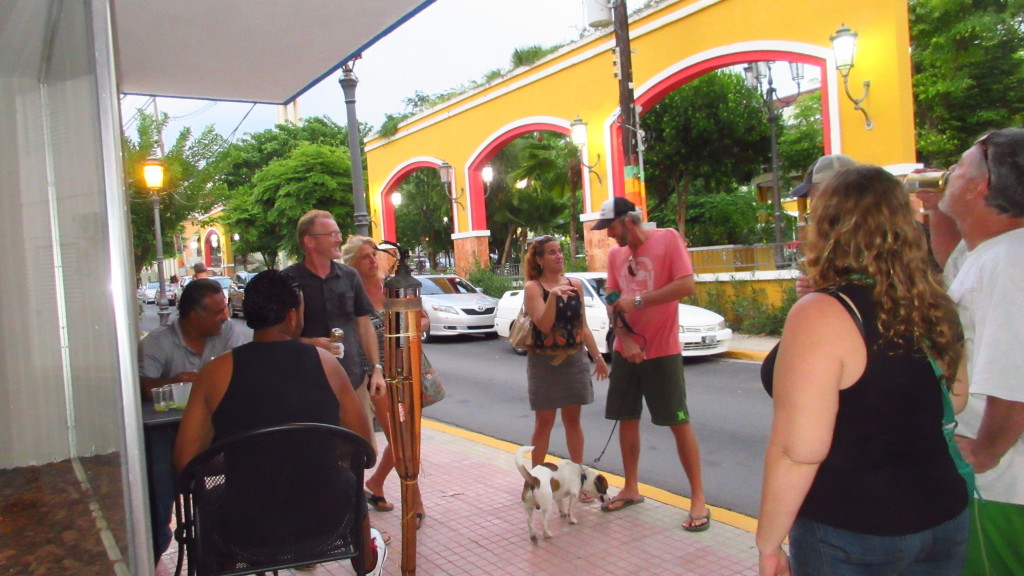 Checking out the newest bar in RIncón: Roots
That evening we continued the fun spending time with our friends Waldemar and Papo who have helped us build our cabin. Over these last nearly two years, we have developed quite the friendship with them and really enjoy each others' company.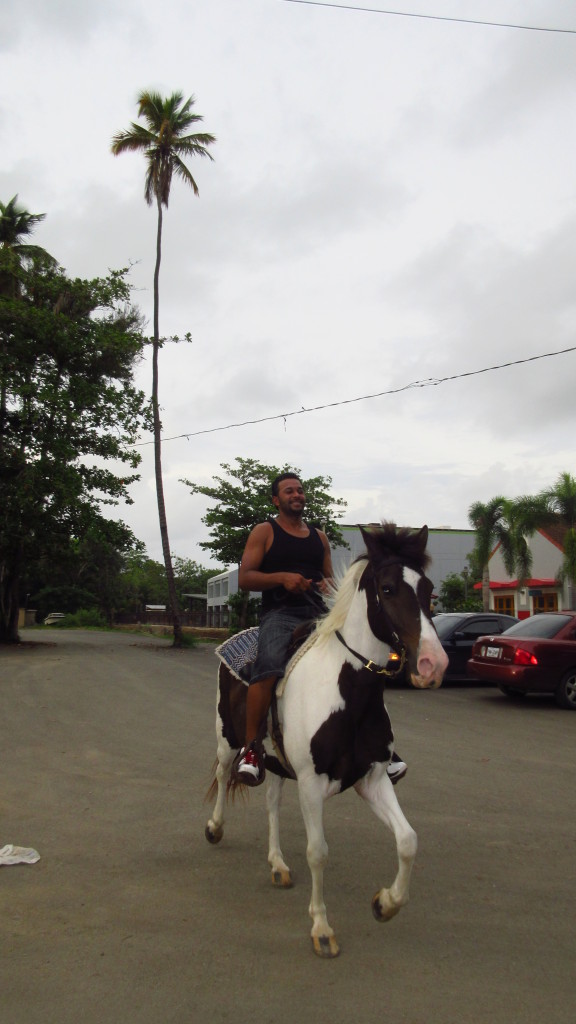 At one of the stops, Waldemar asked to take a short gallop on one of the horses of the chinchorreo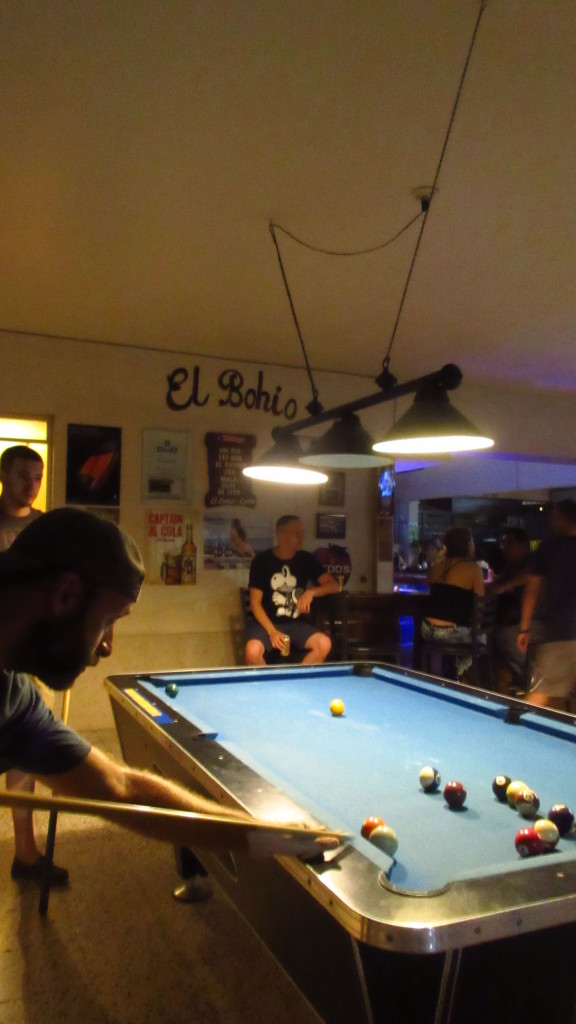 Keep the party moving! We went out to another favorite bar in town: El Bohío de Cano to shoot pool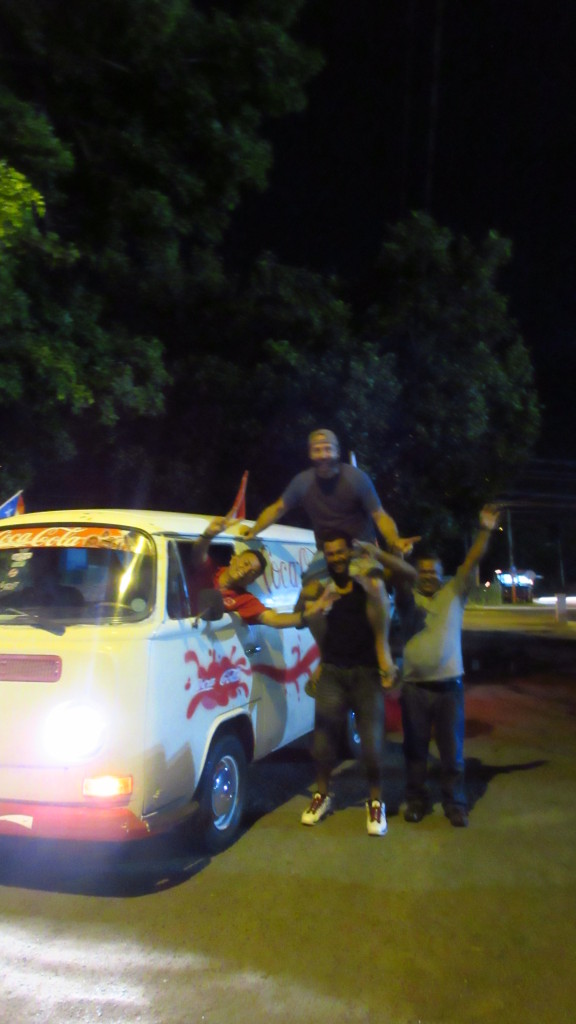 And had a lot of fun, even getting swept up in one of the many political caravanas
They say time flies when you're having fun and I feel like we are on a Concord. I love this place.