We have been having what we call "vacation weekends" for the last few weeks.  This is where we do things we'd normally just do on vacation.  Like going to movies and visiting coffee shops.  That's what we do when we are in Rincon and  Puerto Rico anyway.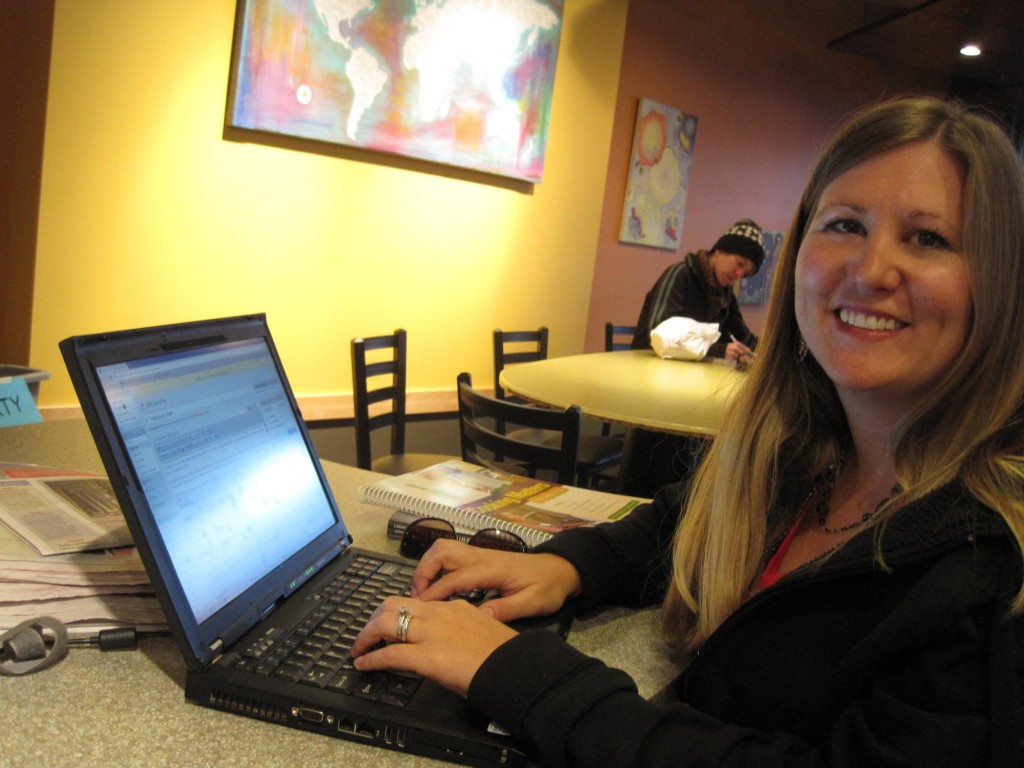 Cassie Using the Computer at the new coffee shop Blue Mug in Greeley
Last weekend we went out to see the Rum Diary in the theater.  It is  based on a Hunter Thompson creation and takes place in Puerto Rico in the early 60′s.   It stars Johnny Depp too so we figured it was worth checking out. Cassie had read the book a few years ago and even then they were planning on making a movie.  It turned out pretty good.
But of course we are biased since it is a PR story! A lot of the scenes we knew exactly where they were filmed! I thought it did a good job of showing both the poverty and wealth of the island through the eyes of an outsider who attempts to uncover some of the news stories on the island in between Depp's character's drunken romps. It even went a little into the history of the US military bombing ranges on Vieques and Culebra and rampant corruption.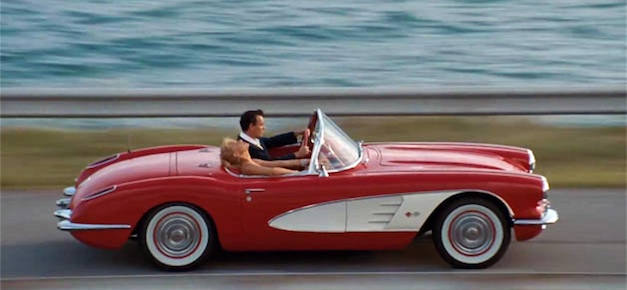 Depp's character gets to drive a sweet 53 Corvette.
I've always thought it would be fun to take my Corvette down to PR but it's not as cool as this 53 and it would be pretty expensive to ship it.   That and the sea air would most likely destroy the frame!
In other sort of related news, the offer we put in on the other house didn't go thru otherwise we would most likely be working on weekends and nights.  It's nice to have some downtime although it's going to get really boring over the next few winter months until we get down to our place in Rincon. We are thinking January or early February depending on my work on-call schedule. With all of these 'vacation weekends' we are really geared up to get down there and get some work done on our house and property. But we'll probably still take a few breaks at the Banana Dang and see a movie or two at Caribe Cinema for good measure.