We have had so much fun with our friends Jon and Rachel that we were super bummed when they told us they were soon moving back to Portland. We are going to miss them tremendously and have learned so much about the film-making industry. However, before they left, we were able to be a part of one more project with them: a commercial for a contest submission!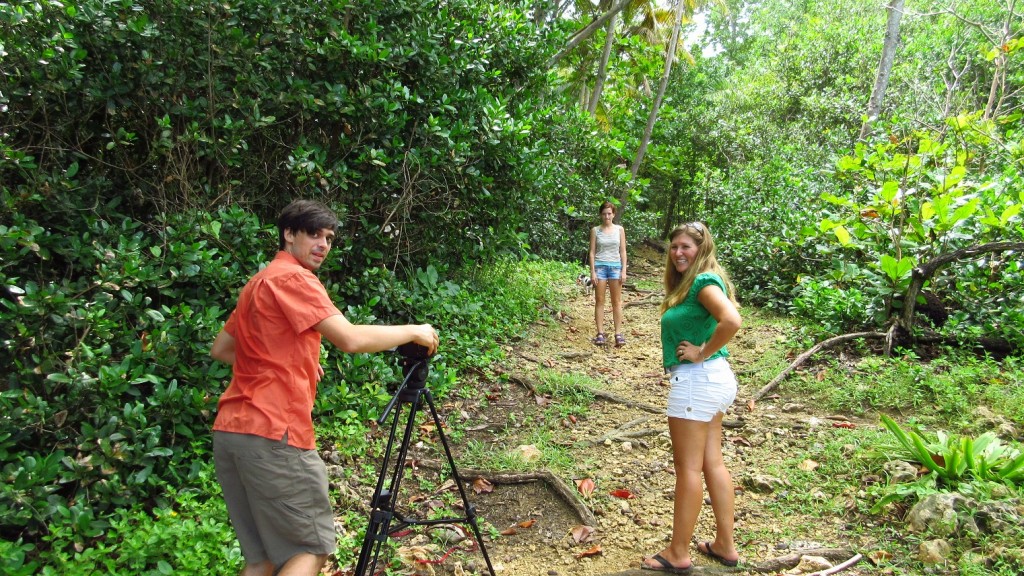 We went to various sites in Rincón and in the final scene I was to be "blown away" by the flavor of the product. And I most definitely was blown away! Shortly after this picture below was taken a bunch of debris from the leaf blower hit my eyes and face and I reacted by yelling and covering my eyes! All in the name of show business…at least they were able to pull enough of the blown away part and cut out the misadventure that you wouldn't even know! And hopefully after all that the commercial wins big!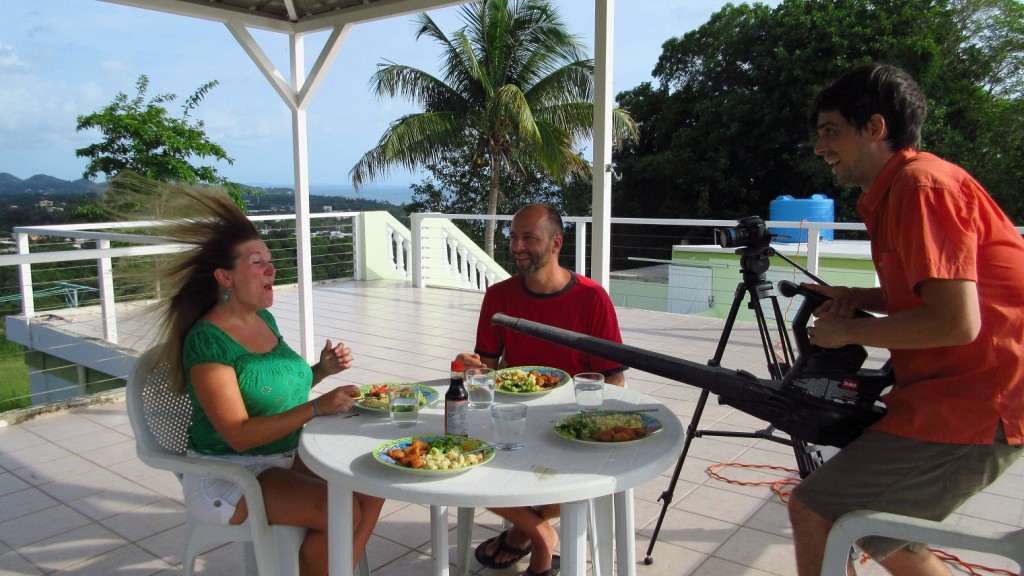 It is fun to hang out with friends anyway, but when you have a common project where you get to be goofy and do crazy things like wear legs on your head, pretend you are at a gyno appt and get blown in the face with a leaf blower, come on, of course I am game!
We do still have our one last joint project *yes, the big mystery project* that we are still working on and that has been really interesting as we meet and talk with various people around Rincón. So I am happy that we will still be all working together, but just from a distance. At least for now.