A couple of weeks ago our friends Matt and Jamie invited us to hang out at a private lake called Black Hollow where they rent a spot for their RV. We had a great time with them and their family. It was peaceful and nice to be out in nature even if it was still a bit chilly.
Black Hollow is located a little ways past Ault, so we left Greeley the back way and ran into some horses in the road! I guess it's not just Puerto Rico where you'll see horses roaming about.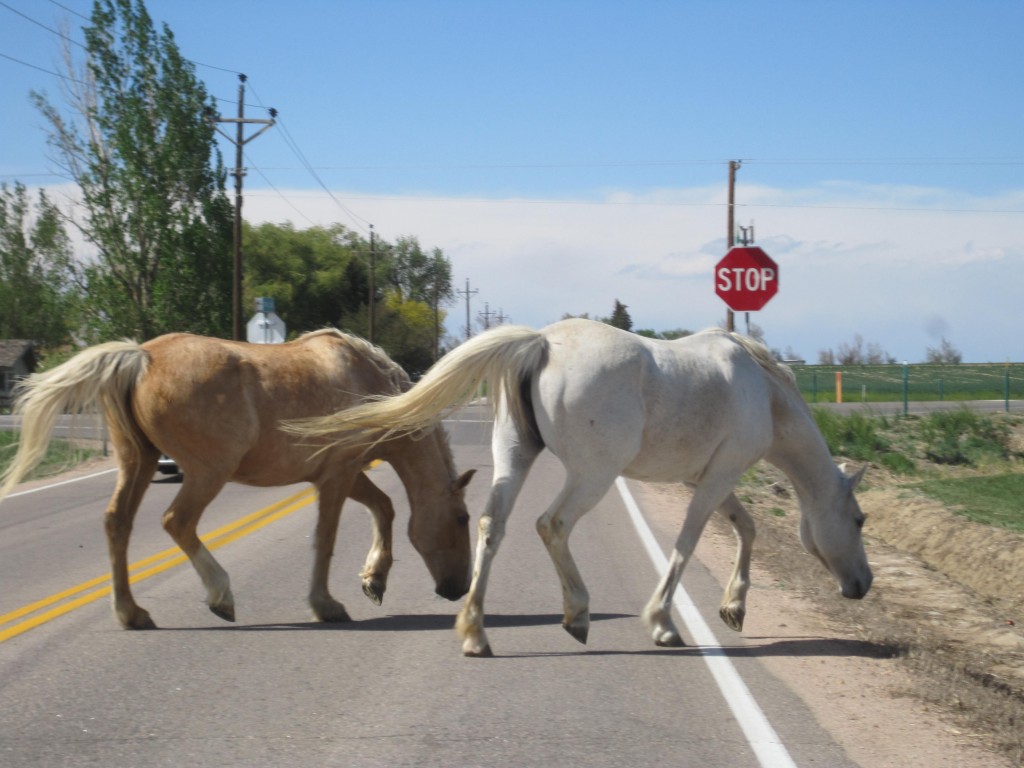 Horses in the road on the way out
When we got there it was practically just our group there!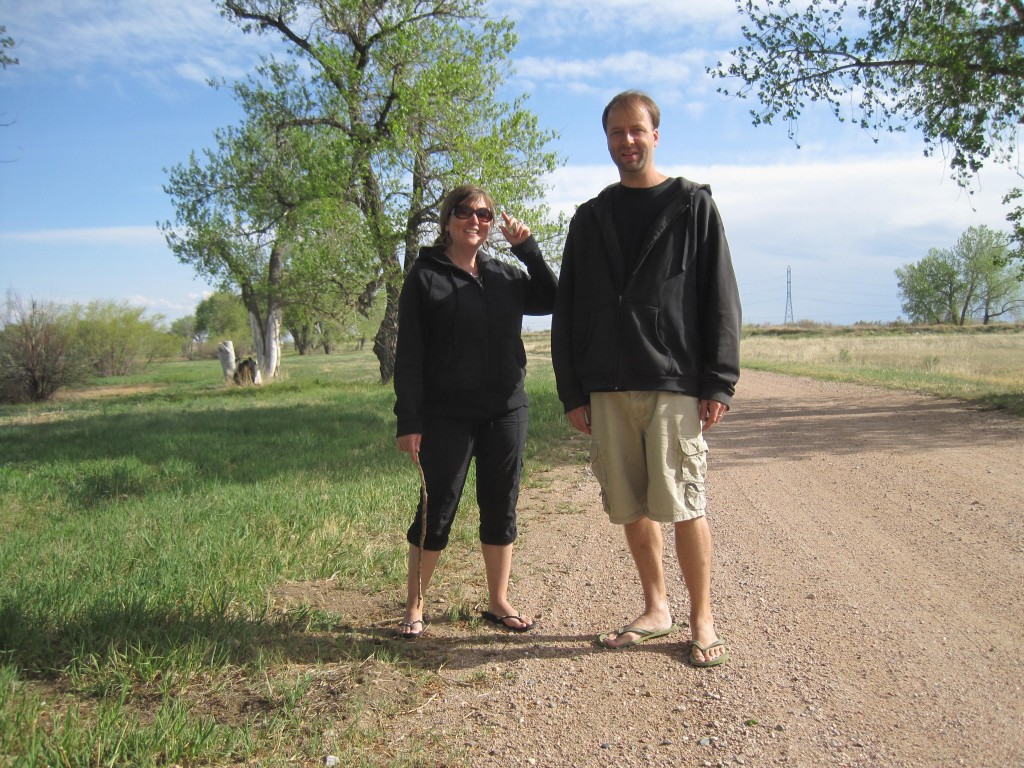 Matt and Jamie's daughter Hailee took us for a walk around the area (and took this photo)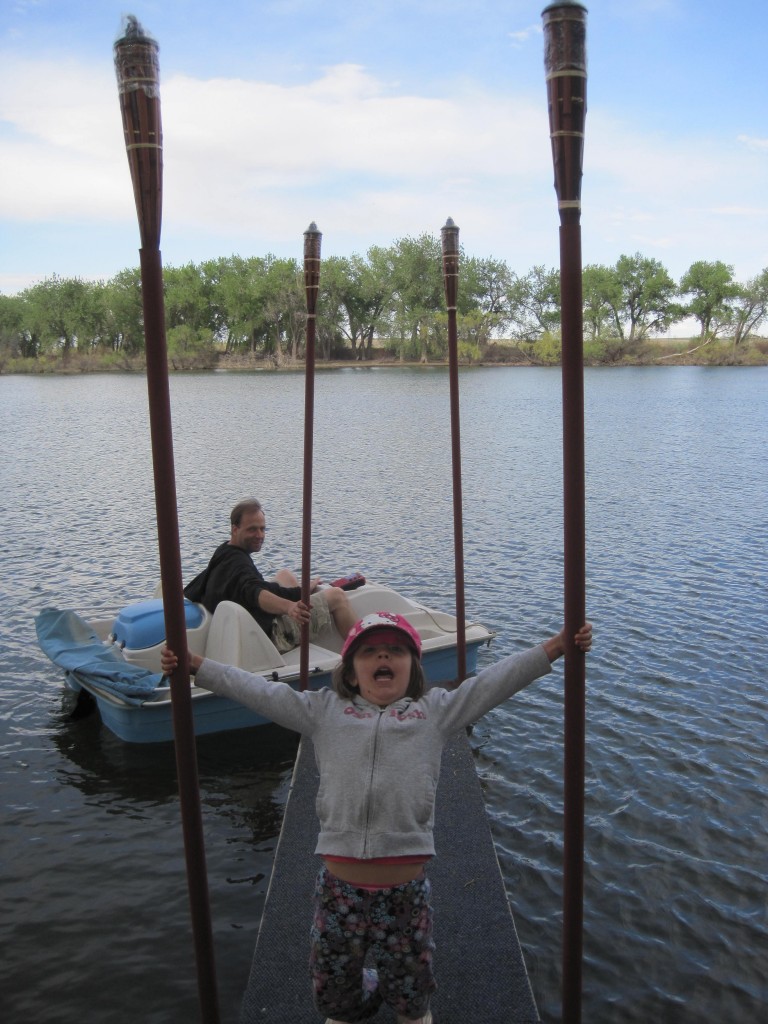 We also took a ride in the pedal/paddle boat. Silly girl!

I loved the pedal boat and would think it would be great to have something like that in Puerto Rico. Are there pedal boats for the ocean?
After our walks and exploration, we had a light dinner and then lit a small bonfire.
As we stood by the fire, we watched as they tried to reel in some fish as the sun set. Apparently, the next day they hooked some pretty big fish.

It was a great day-outing!