Today was our closing on one of our rentals. It was definitely a bittersweet feeling. We have come a long way since we first bought the house with the rainbow cabinets, pink rooms, carpeted bathroom and out of date style. (If you missed it, you really should check out what it looked like before…and after we were through with it.)  Overall, we have had 95%+ occupancy rate with it, and we always said that we would live in the bungalow ourselves. We've made good income on it, and our purpose of it was for income when we are living in Puerto Rico.
However, last summer, we also had tenants from hell who only stayed there for about 5 days, but really traumatized us. We just couldn't ever satisfy them and I think especially Britton tied that feeling probably unfairly  to the house. So when we talked with our real estate agent and she told us we could easily get $30,000 more than we paid for it a couple of years ago, we thought it was a no-brainer to take it.
We figure that this lump sum sale will help us in Puerto Rico just as much if not more than the smalll monthly rent checks could. We can transfer the funds from this property into improvements in Rincon like fixing up the concrete cabana, the wooden house AND build another cabana or pool. With those improvements we should easily make more monthly income there than we would here from the rental house.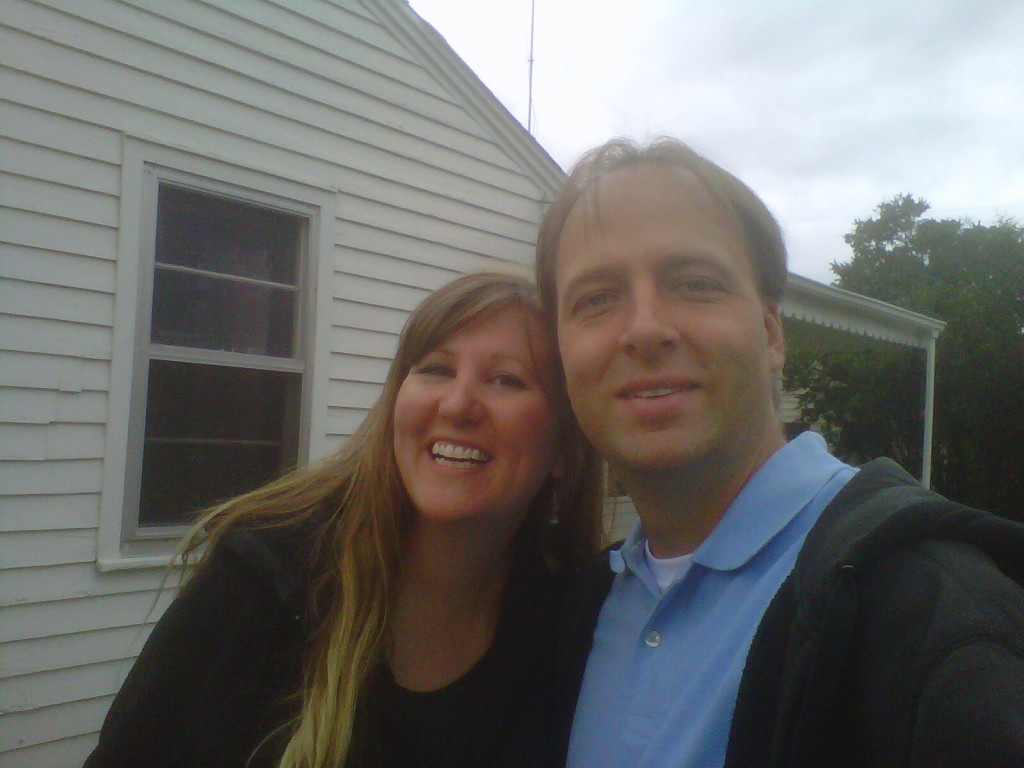 One last moment with our first-ever sold house
Still, I was of two minds about it. Britton was ready to let go of the burden. He said he already feels lighter, like letting go of baggage. I am excited about the prospects for Puerto Rico, but still hadn't quite let go of the house. Today, though, we visited the house one last time and thanked it for all the lessons it had taught us, and all the people it had housed. We blessed it for the next people to live there, and released it. It felt really good.
At the closing today, we met the young couple who bought it. They are super-excited to live there. It is their first home and their energy was contagious. I had a strange feeling of birth and death and rebirth. For us, our chapter of life with that house is closing -dying- but for them it is just beginning! And from that energy transfer, the loss of this property to us will bring forth a new life -our new life in Puerto Rico. Pretty cool.
Anyhow, we decided we should commemorate this day with something that is a reflection of it. We bought a piece of authentic pottery/art. To us, it represents something from Greeley that brings something tropical. And it is usable as well! We loved the colors and glazing technique the artist used.
After the closing we also celebrated by going to our favorite restaurant: Bisetti's in Fort Collins.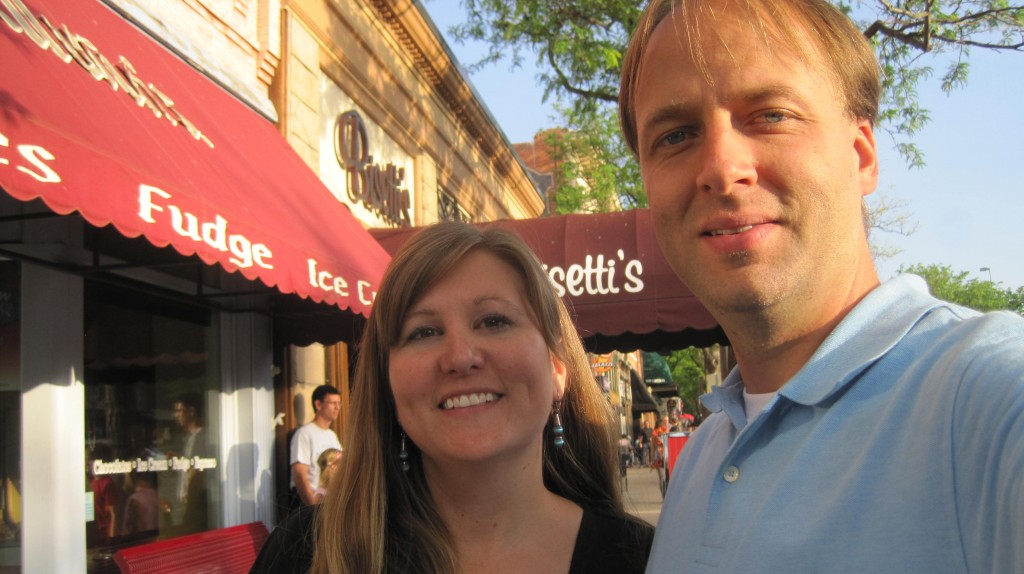 Outside Bisetti's in Fort Collins
After dinner we walked around downtown Fort Collins, went and played at an old school arcade called Pinball Jones, found an outdoor community piano (!?) and had a great time. Things are really coming together for us and it makes us super stoked for the next chapter that is to come.