Today is my birthday. Every year it ticks by. Strange how time flies.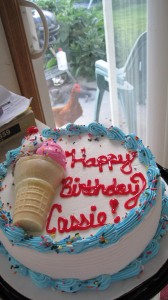 Britton got me an ice cream cake! (I love how Football and Kitty are in the background of this pic!)
Anyway, we didn't do anything too crazy or exciting. But we went out to Farmer's Inn with some of my family and friends yesterday.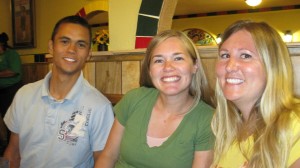 Friends Andrew and Mindy at Farmer's Inn with me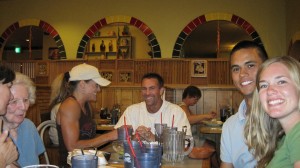 Then today we decided to go out to Loveland for dinner and then to walk around Lake Loveland. It kind of felt like we were on vacation, especially being near the water.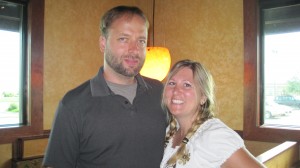 Out to dinner in Loveland at Bonefish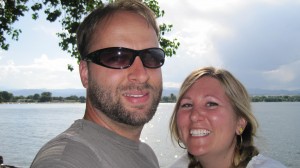 Britton and me at Lake Loveland
Tonight I think we'll even sleep out in our yard in a tent!