Today is my birthday so we figured we'd go out to dinner. Not so easy. A lot of places are closed on Monday and Tuesday in Rincon.  We ended up making a nice little tour of the town stopping at various restaurants..lol.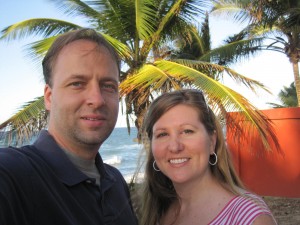 Checking to see if Casa Isleña was open…Nope.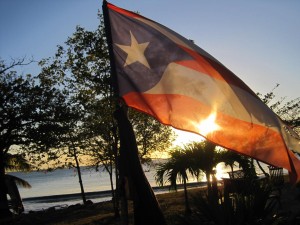 Checking to see if the Harbor Resturant was open…..Nope.
We tried Ode to the Elephants too, but they aren't open till Wed.  So finally we went to Villa Cofresi.  That turned out just fine.  Sun setting over the ocean, live music, good food and even a piece of birthday cheese cake.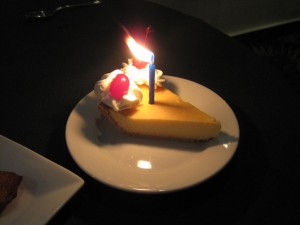 I got to thinking about it and I don't think that I've spent a birthday outside of Colorado!  So this was a first for me.  It's been an interesting life and journey thus far.  I didn't ever expect to have accomplished half the things that I have!  It's fun to look back on life and look forward to more and celebrate the opportunity to be alive.  That's the best gift of all!  Well that and this table to sit at: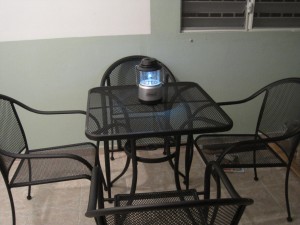 This year's birthday gift (very useful)
We have been making the place a little more comfortable each day.  Today we got a table from Sams.  It's nice to have a place to sit other than the bed..lol.  Plus it's an outdoor table so we can use it on the roof/patio too.  We got an electric shower head / heater as well, that I will post more about later on.  Suffice to say it's more comfortable to have warm water rather than cold swimming pool water in the morning!
Overall it was one of my favorite birthdays!