Because I have been continuing to work up to the end, Britton has had the bulk of the responsibility for clearing out the house. Fortunately for me, and unfortunately for the state of Colorado, we have been having heavy rains for the last 4 days or so and on Friday, they released us from work to close the county (where I work). We have not been affected by the rains or flooded very much in Greeley, but some areas nearby are crazy including parts of I-25! Especially hit were the mountain canyons.
Anyhow, this gave me some time to help with Britton in the clean-out  of a few more areas of the house. It's looking pretty good, though there is STILL more to go. Check it out:
Britton sold his Honda last week and so is down to just his bicycle when I am at work.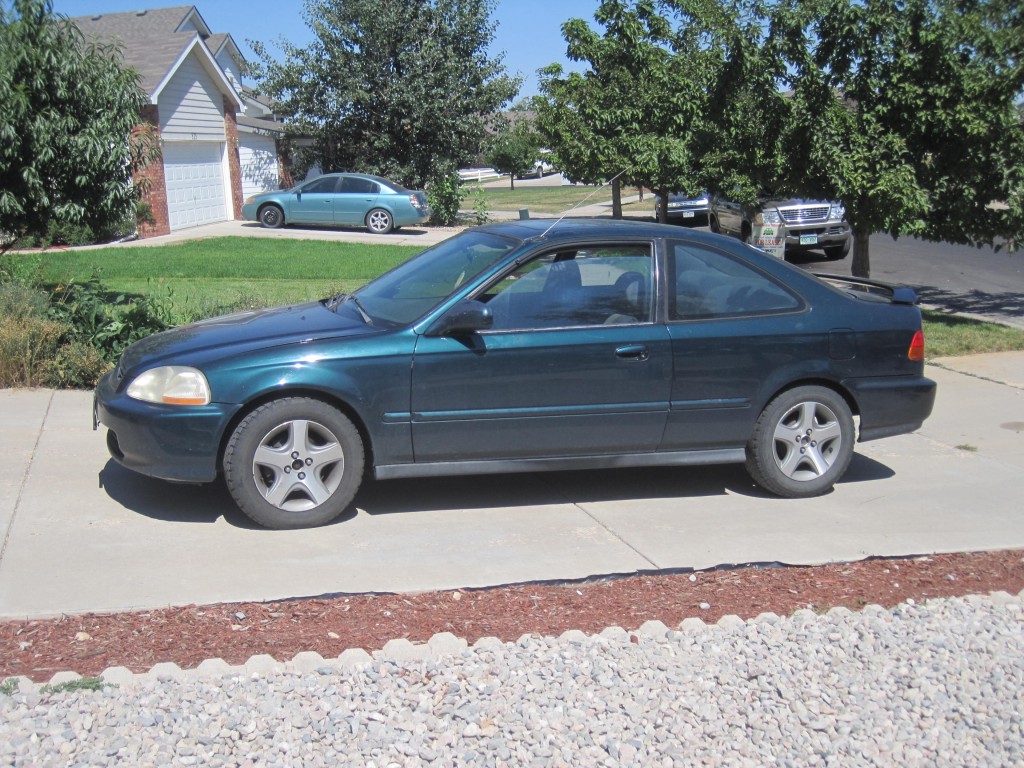 Bye old Civic with 296k miles!

Britton's current form of transportation and a bike box to ship it
We have also sold the washer and dryer and the bed and nightstand are going to my mom, so we really don't have hardly any large items left except my car.
Now is the hard part of packing and trying to get it to all fit in just a few boxes and bags. Can you believe it only NINE more days!?