We finished our juice fast a little earlier than we had planned. We went 5 days instead of 7. The weekend is much more difficult to fast than during the week because a lot of our activities on the weekend revolve around food: making breakfast together, going out to lunch, getting coffee or frozen yogurt, hanging out with friends (and food of course), etc. And this weekend was a three-day one with the holiday. So we went all of Saturday through Sunday night when we broke the fast with some Orange Roughy fish as our first non-fruit or vegetable.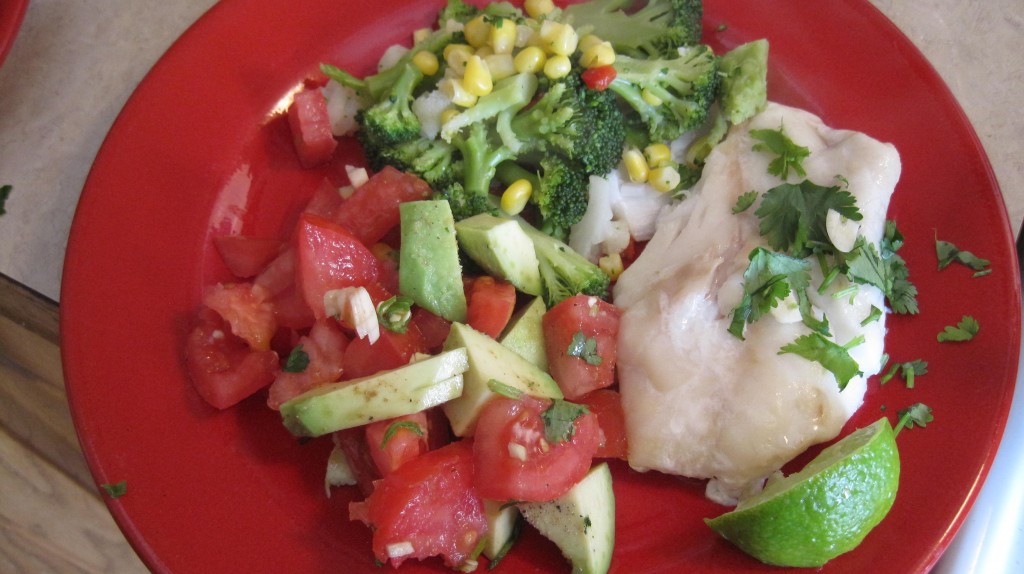 Orange roughy and vegetables for dinner
I think we did pretty good overall. We feel a lot lighter and cleaned out. As we added more food today such as an omelet from our chickens' eggs, we noticed flavors a lot more. It feels really good to  be cleaned out and start fresh. It definitely makes you want to eat healthier and without added sugars, salts and oils/fats. We made an avocado, tomato, pepper salad (in photo) and didn't even need to add any salt. We just put a little cumin, garlic and lime juice into it and it was great!
I think I would do another juice fast sometime in the future if we start to feel lethargic or like we are getting into our old eating patterns. Britton said he would start to feel pretty hungry around 3pm in the afternoon but once we drank more juice he would feel a lot better. We also found the fruits and vegetables that we really like including carrot juice! We found this 25 lb bag of carrots at King Soopers for only $9!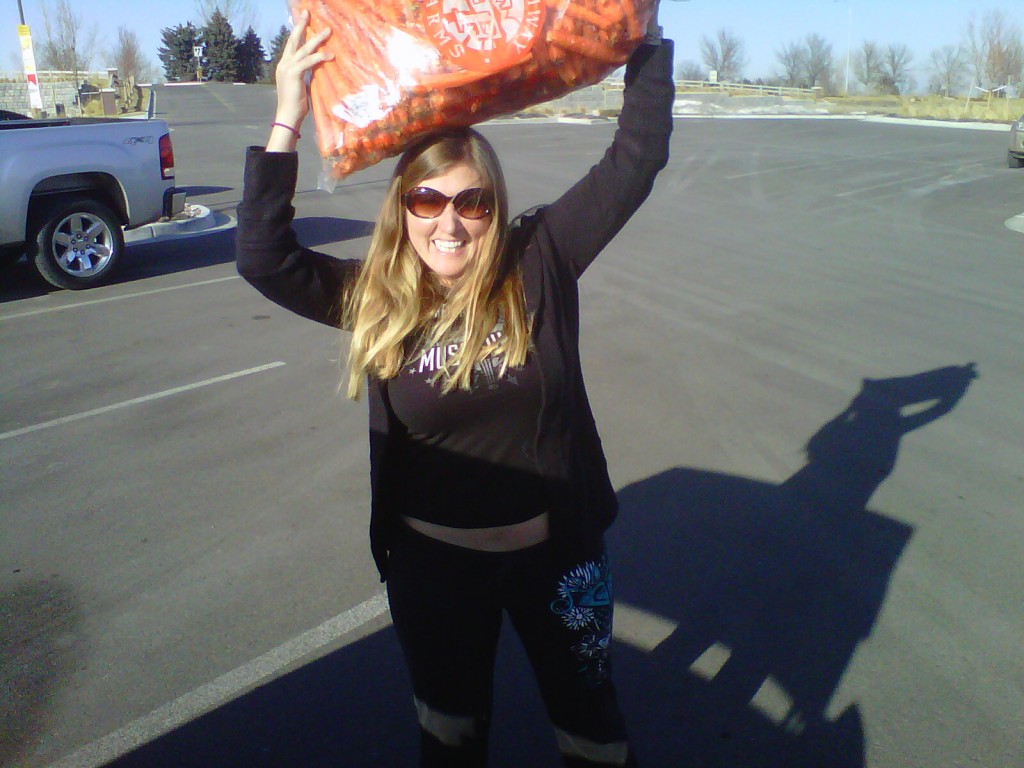 We are planning on continuing to juice daily as a replacement for some of our meals or as a supplement. These juices are really great and give a lot of the benefits of the whole plant. In addition, Britton lost about 10 lbs and I lost about 5! That wasn't the main purpose of this fast, but a nice side benefit. We have also been a lot more appreciative of food in general and especially of good,  healthy food in particular. If you've ever been curious about a juice fast, I would recommend it whole-heartedly, especially if you have a surplus of fresh fruits or veggies.