Our friend Sean is visiting and staying in the unfinished cabin. We decided to show him around some of the Rincón beaches. It's always such a reminder how beautiful this place is when you have the perspective of a visitor.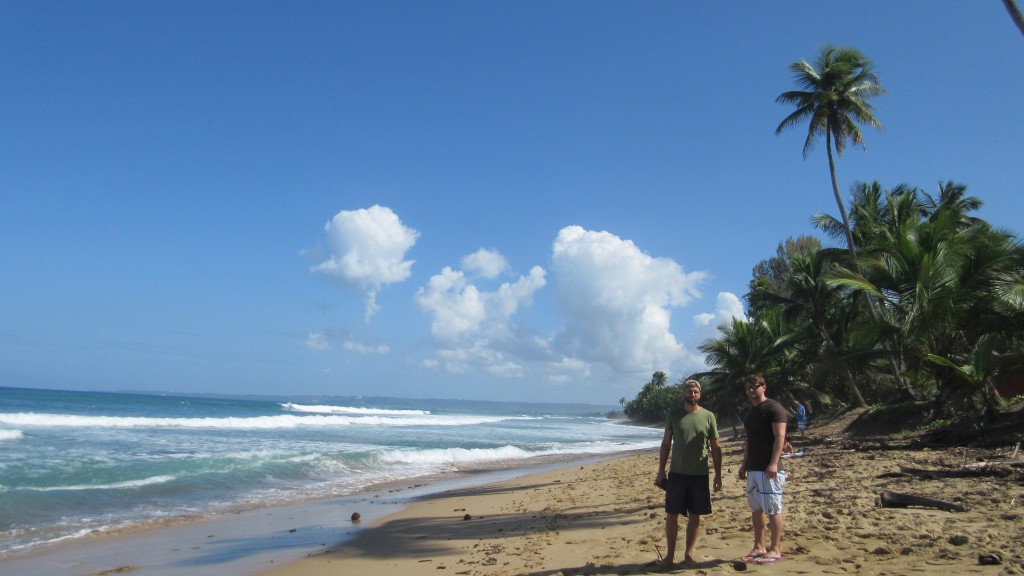 Britton and Sean at Sandy Beach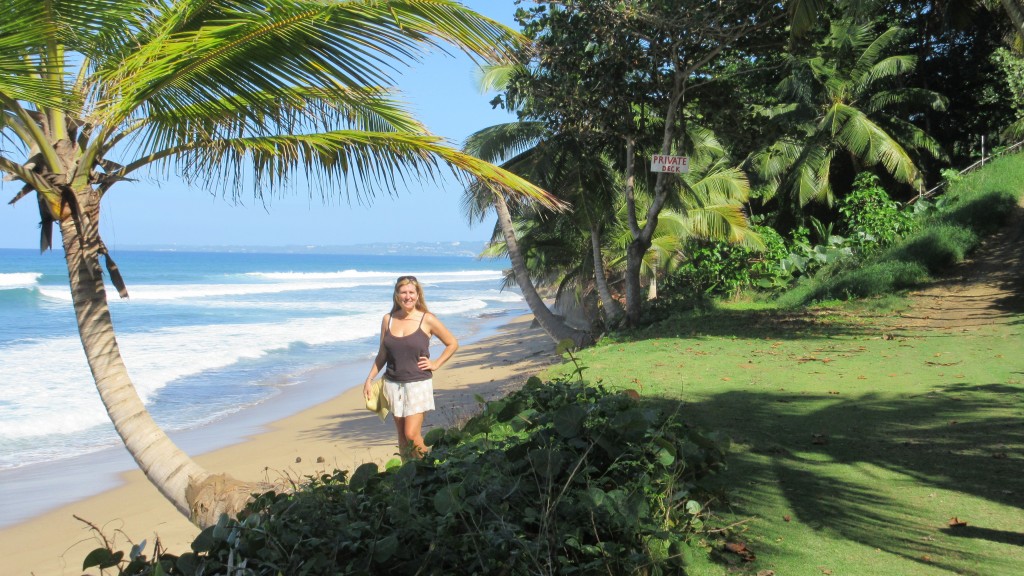 Our favorite little grassy spot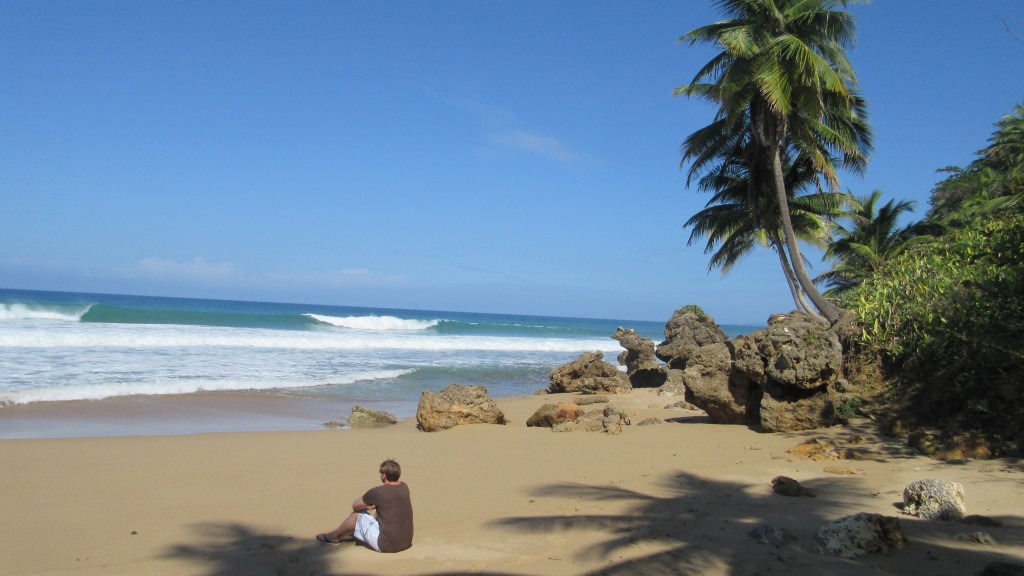 Sean enjoying a little secluded spot of beach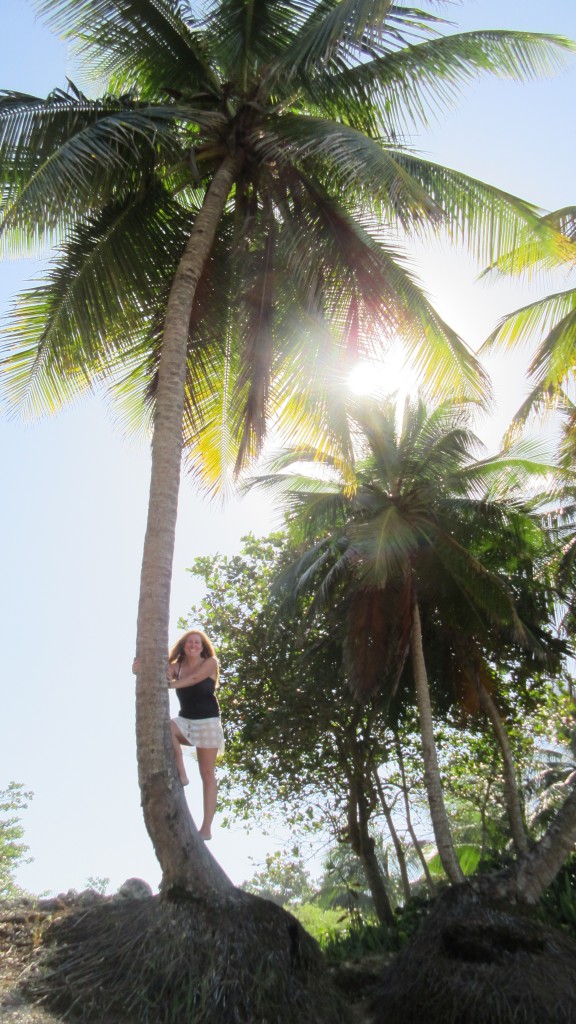 While I climbed a coconut palm tree
Later on we had lunch at Jack's Shack and took a quick dip at the Marina. It's always nice to be reminded why we fell in love with Rincón in the first place when we were tourists ourselves.