For our gig at the Beach House, since it was the Saturday before Easter and it was at such a tropical locale with thatched roofing and tiki torches, I decided to make floral wreaths, crowns and leis as part of the costuming for the band. There are a variety of ways to do this and I made a few types.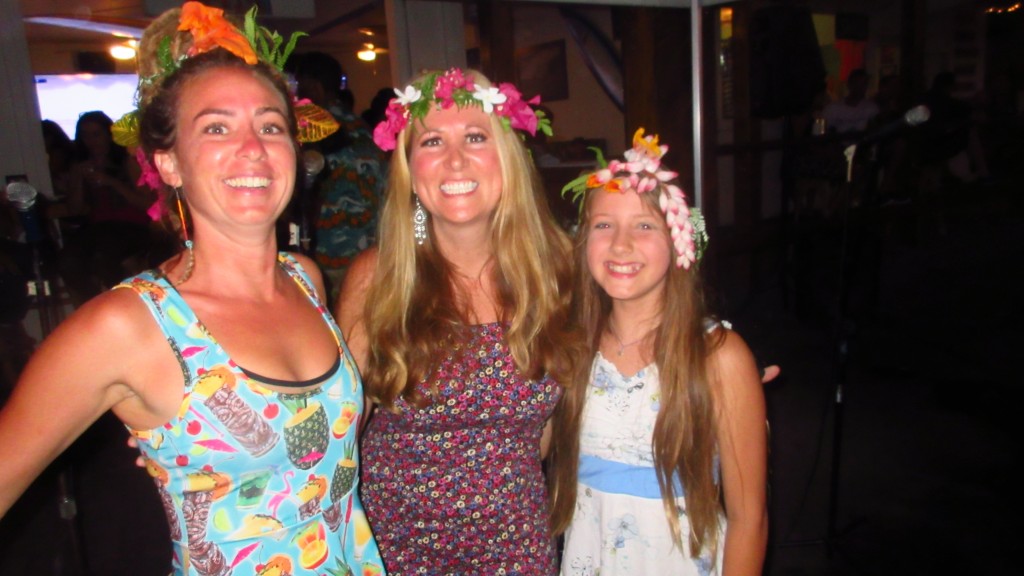 Three of the floral head wreaths for the show
Materials needed:
Floral tape
Floral wire (or other wire)
Wire cutter
Various Flowers and Leaves/Vines
Needle/Thread
Bobby Pins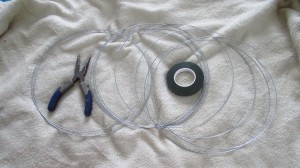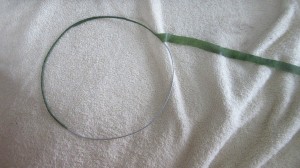 Wire that I wrapped in floral tape found at a florist shop
All of the flowers and plant material I just collected from around the property.
Some of the head wreaths like the one I wore were very light because they were mainly made out of bougainvillea and taberna flowers. Because of this I was able to actually just use a woody vine and attach the flowers, ferns and leaves to it with the floral tape.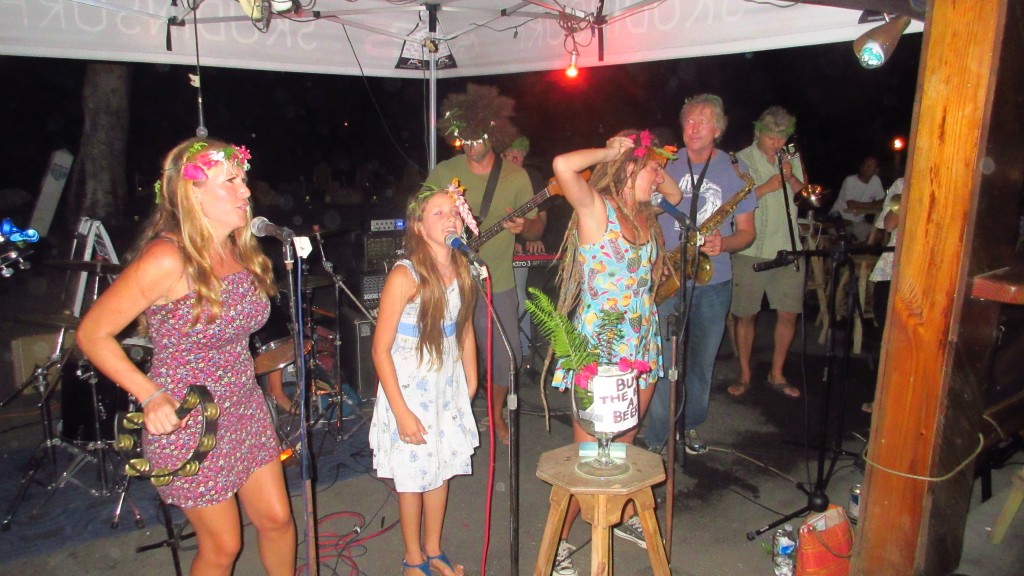 Strong enough for some heavy-duty dancing! (Notice Britton AKA Mr. Von Funk has his lei in his afro)
For the heavier head wreaths like the one little Isabella wore that featured shell ginger and Caitlin's that featured a canna flower I used the thick floral tape covered wire as the base and then used a thinner wire and floral tape to attach and hold the large flowers and leaves.
The final, easiest method of floral crown is to simply make a smaller version of a lei and have it rest on top of the head. For a lei/soft wreath just find some flowers and/or greenery that you would like and string it with the needle and thread like you would popcorn garland.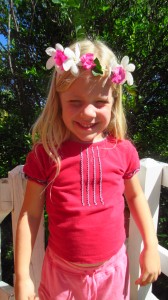 So simple that this one was strung by this little darling four year old!
You can add ribbons and other touches as desired.
Another type of crown that I made was just to take some heavy stemmed fern leaves and wrap them around the heads of the guys. Some of them I made into a circle that was attached in the back with the floral tape, others I just attached to their hair with the bobby pins. It gave a great Roman Emperor look.

Kevin and Dave with fern crowns!
These were such hits at our show that I had random people asking if they were for sale! I wouldn't mind making and selling these occasionally for weddings and such. Ideas, ideas!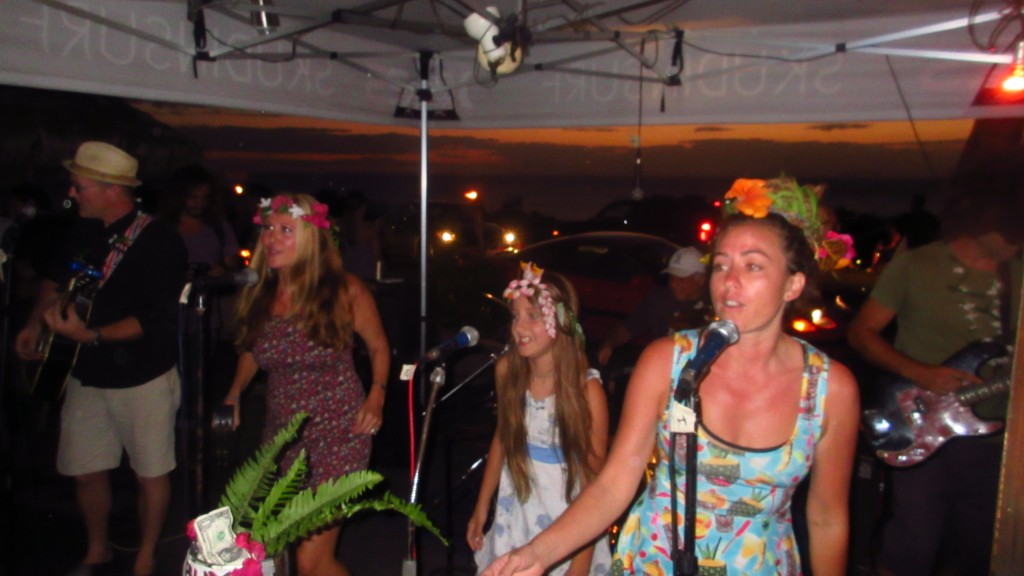 It was a fun, floral night and the Rincón Continentals rocked it

One of our original surf jams! She Hit Me