We have made some major progress on the deconstruction/cleaning/gutting of the wooden house. We hired our friend Dave again, who had helped us remove the deck bathroom and he is a champ! I know we wouldn't be nearly as far as we are now without his help and knowledgeable advice.
Britton worked with him about half the time, and they managed to tear down all the walls and floors of the upstairs bedroom as well as the whole kitchen area. Then they cleaned out the wall cavities which was a dirty job.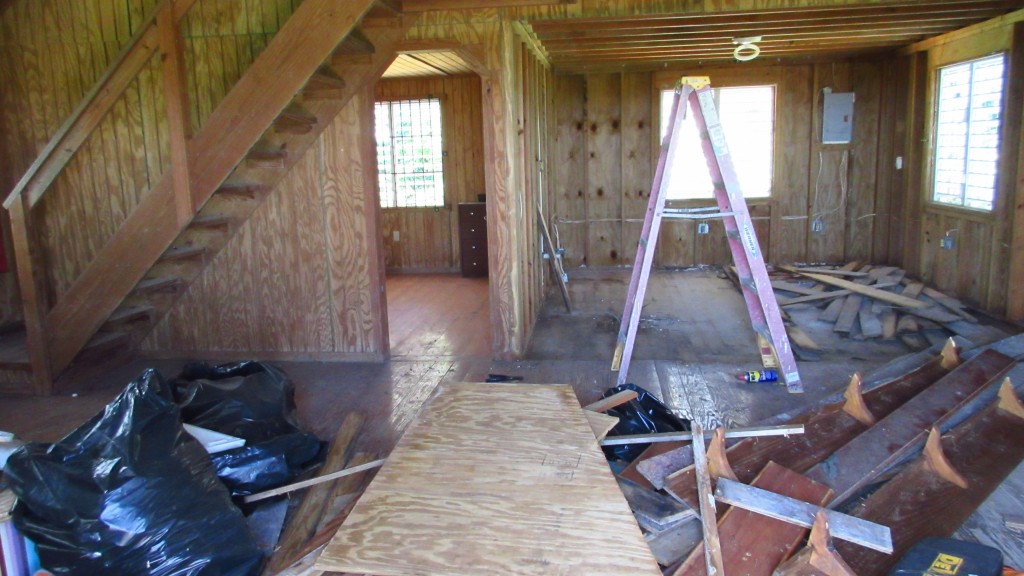 Kitchen/Living area during deconstruction
The upstairs bedroom had at one point in time been inhabited by bats (though there were no living ones that we could find) and so the wall cavities were filled with about 4 trash bags worth of bat guano! There had also been five huge bee hives in the walls too, and while we had earlier had those removed, there was still some old dirty honeycomb left as well. I guess when no one lives in a house for 10+ years, nature starts to reclaim it!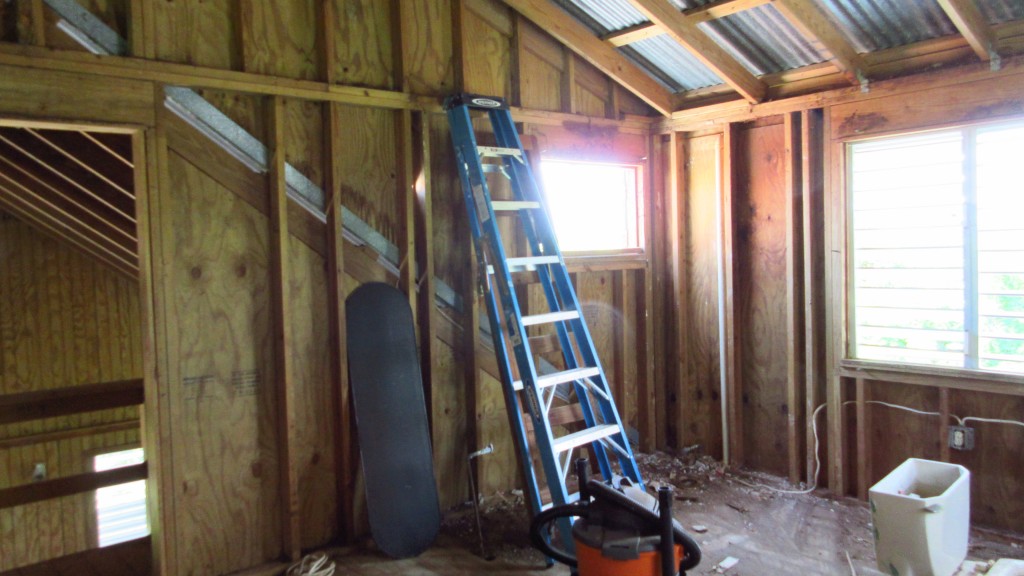 Upstairs bedroom with the bathroom removed and all the wall paneling
There is now a huge pile of wood that we have to sort and stack and we still have some major decisions to make about the wooden house. We haven't put any money into its renovation yet, and so many choices still float out there.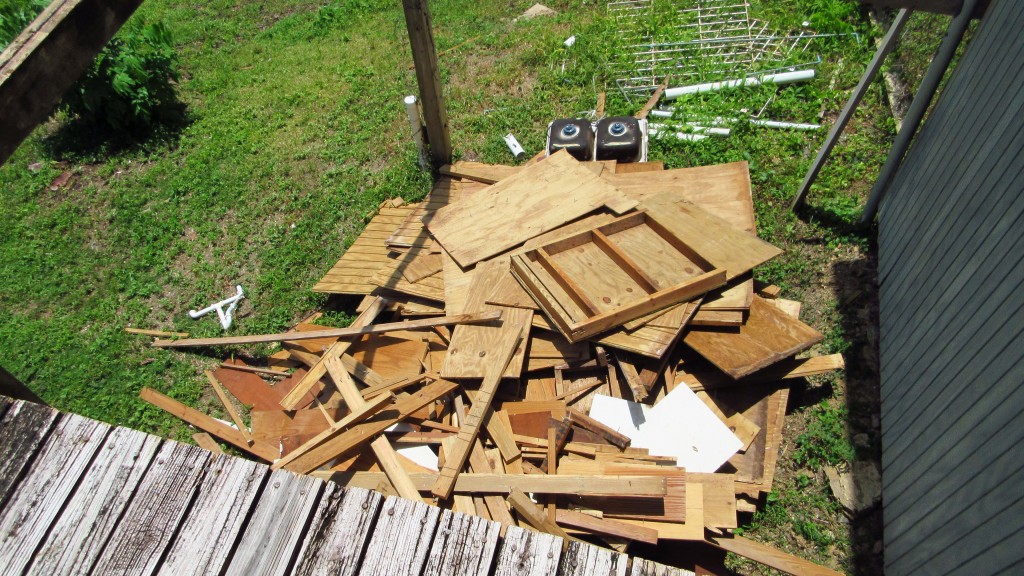 But it is moving along finally, and we love to see progress. The house is clearing out and feeling much better.
(And in case you were wondering, this- in and of itself, is not the teaser creative project though it is a part of it…)