We have seen some interesting and strange sights lately, but they are all sort of random. So, rather than making a separate post for each one, I thought I would just share the photos of them in this post.
The first sight was of a golden domed building off in the distance as we were driving to the nursery in Cabo Rojo. I asked Britton to go off track and so we checked it out.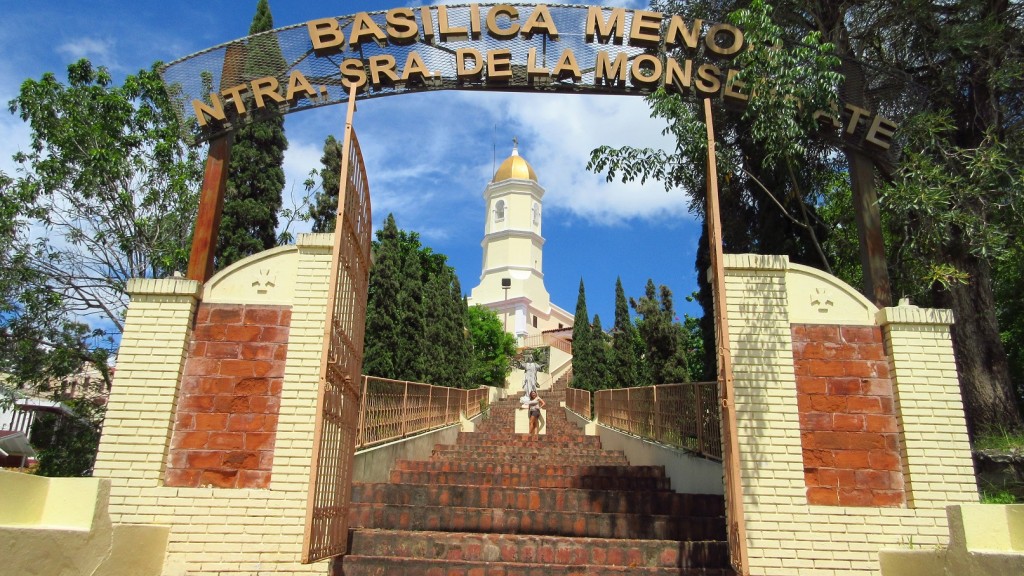 It turned out that it was called Basilica Menor: Nuestra Señora de la Monserrate in Homigueros, Puerto Rico. We climbed the numerous steps to the top and looked out over the city and beyond. It was a beautiful little detour.
The next cool sight was an awesome lightning show over Aguadilla bay one  night. I probably snapped about 100 photos before getting the timing right for this one.
And finally, we were walking around checking on all the plants when I noticed a big green worm on the underside of a papaya leaf. We fed it to a turkey who had fun running around with it like it was a football. Then we looked under some other leaves and saw this fluffy chrysalis. We weren't the only one to be interested in it. One of our ever-present gecko friends was checking it out as well.