My aunt Laura invited us to an avocado tasting party put on by the Avocado Diva and Vintage Inn in Eaton/Galeton. We had so much fun! The bed and breakfast was a beautiful house and the hostess is a terrific cook. There were all sorts of different foods to try that had a little avocado in them. From chocolate/avocado fudge and avocado salad to delicious guacamole and avocado leaf tea!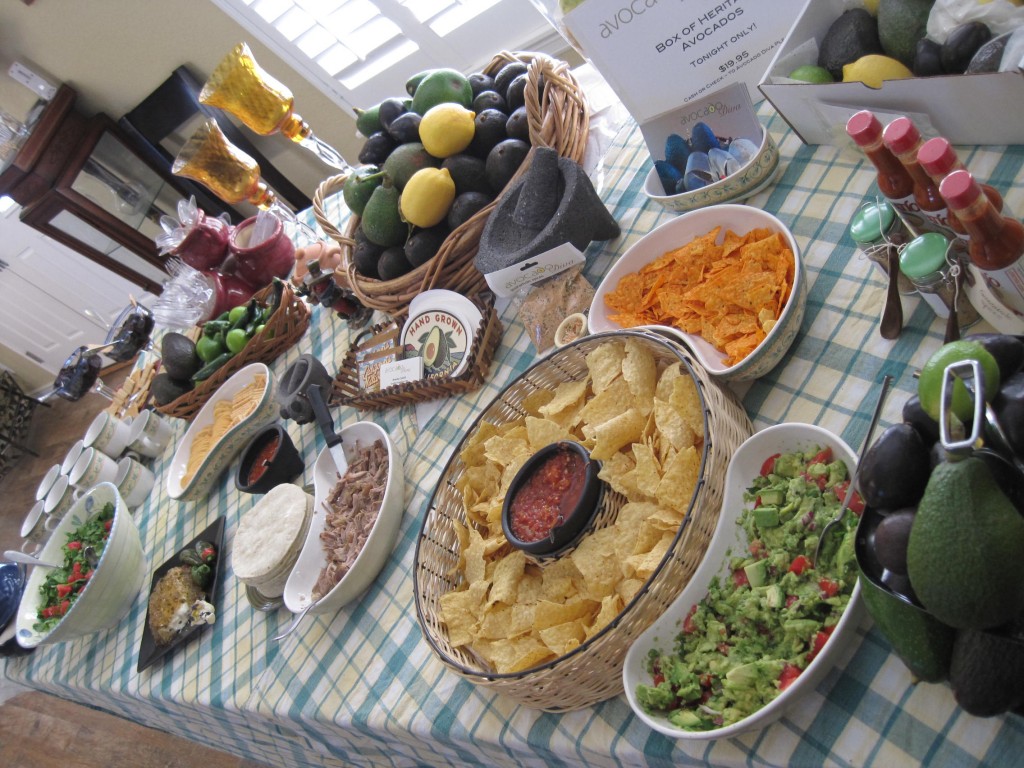 A nice spread of avocado and other snacks!
The Avocado Diva brought all of these avocados straight from small-scale farms in California. We learned all about different types of avocados including such varieties as Zutano, Bacon, Pinkerton, and the most famous: Haas. The type we were most impressed by was the Mexicola! According to the Avocado Diva, Brenda, this is the original wild Mexican avocado. It looks sort of like a fig or a plum and the skin is edible! The skin has a sort of nutty flavor to it. This is also the variety that you can use the licorice smelling leaves in iced tea. What's more, is unlike most of the hybridized varieties, this one you can grow true to form from the seed. So we are going to try and sprout some here and maybe in PR too!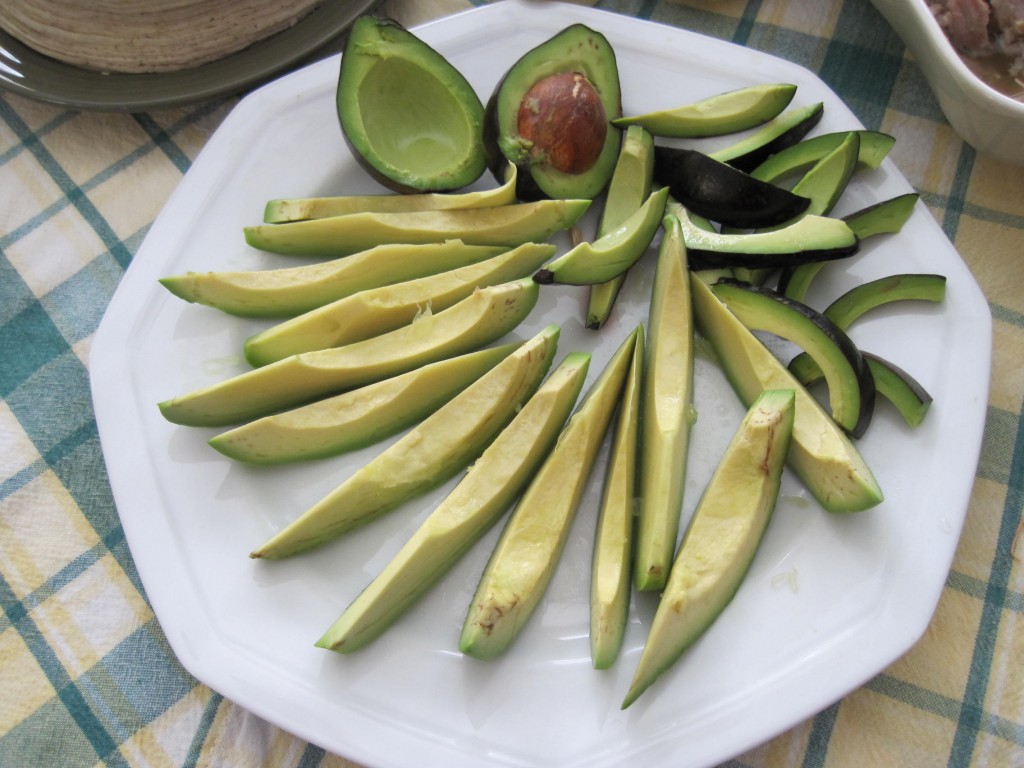 The small black, smooth-skinned Mexicola Avocado in comparison with another variety
We bought a variety box of them and are looking forward to enjoying our gourmet avocados for the next couple of weeks! Yay! We did find two or three avocado trees on our property in Rincon, so this makes us all the more excited to eat off our land! We learned today that there are avocados that mature at different seasons. Some are summer varieties and some are winter while others are year-round producers. We would love to be able to eat these all year round!