I like walking around our yard taking pictures. When everything is in bloom as it is right now, it makes it all the more interesting and fun. Here are a few floral photography shots:

I love the color of these asters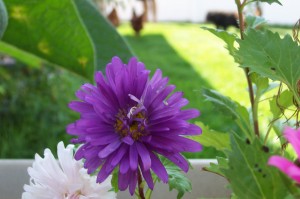 I like the effect that close ups give to the background figures- chickens and Schnoodle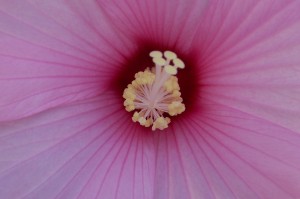 We have hibiscus type flowers in Colorado too!

We have a Rose of Sharon tree that is about 7 feet tall and blooming prolifically!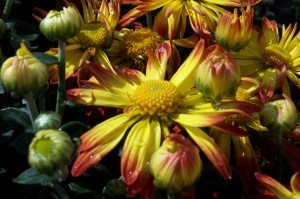 This mum that we just recently bought reminds me of a "Tequila Sunrise"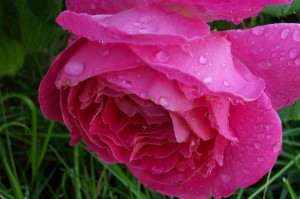 This rose picture brings up feelings of sadness, the dark shadows, the water droplets on its petals and the downward face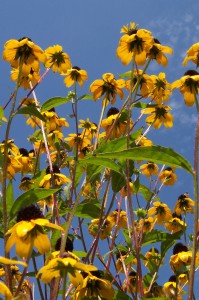 And this one of happiness -my favorite
Which one is your favorite?  You can also click on the photos to enlarge.
Hope you all have a lovely Labor Day Holiday!