The thing Britton and I do for fun and exercise is take walks. We usually go to our closest park, Ramseier Farm Park in Greeley. But in a given month we go to almost every park in Greeley. So this weekend we found ourselves in Loveland and took a wrong turn. I saw what looked like a park and thought it would be fun to walk around it while the weather is still nice. We were in for more than the regular park walking experience!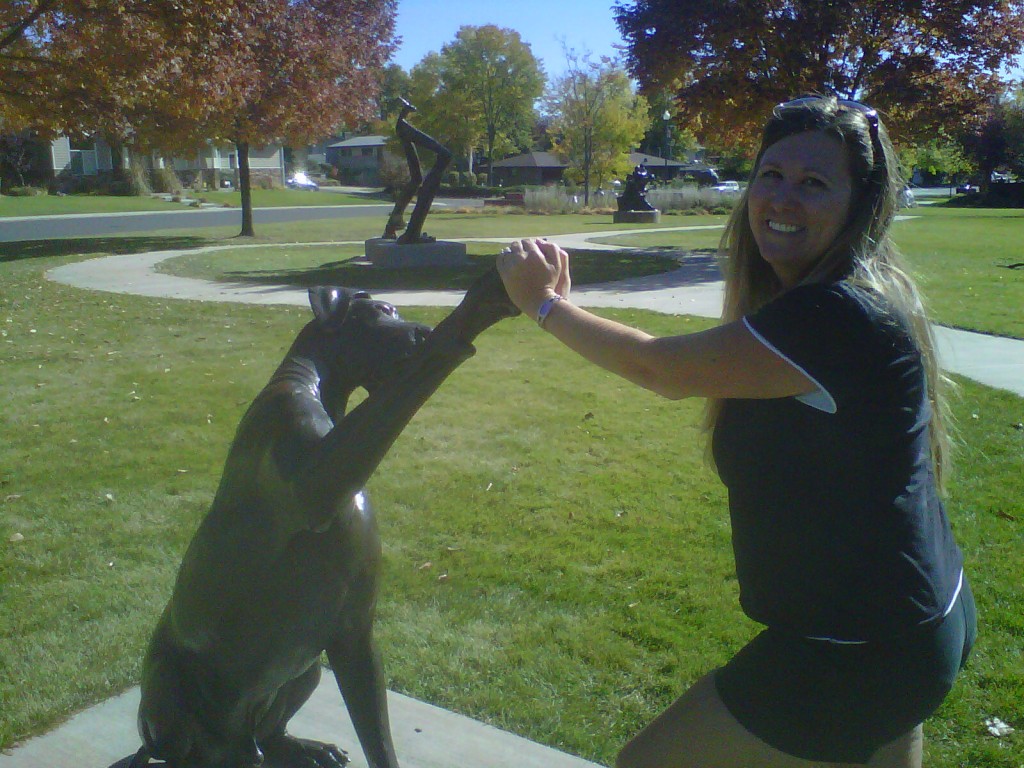 Me and a huge dog- The sculpture behind is cool too -the body progressively gets larger and larger until the feet are the most distinct things
Benson Sculpture Garden in Loveland is half park and half art exhibit. There has to be about 100 different bronze and other forms of sculpture. There are a couple of bridges and wetland areas as well. The sculptures are mostly of nature and historical figures. There are lots of horses, cowboys, and settlers, but also things like African lions, sea otters and some abstract sculptures as well. Around every corner there was a new one that I liked better than the last. It was a cool find to say the least!