After a long day of flying and leaving Denver at a brisk -6 degrees F my friend Matt and I have arrived at the property.  We flew to Philadelphia and on to San Juan with the weather getting warmer each stop and arriving at a nice 80 degree evening.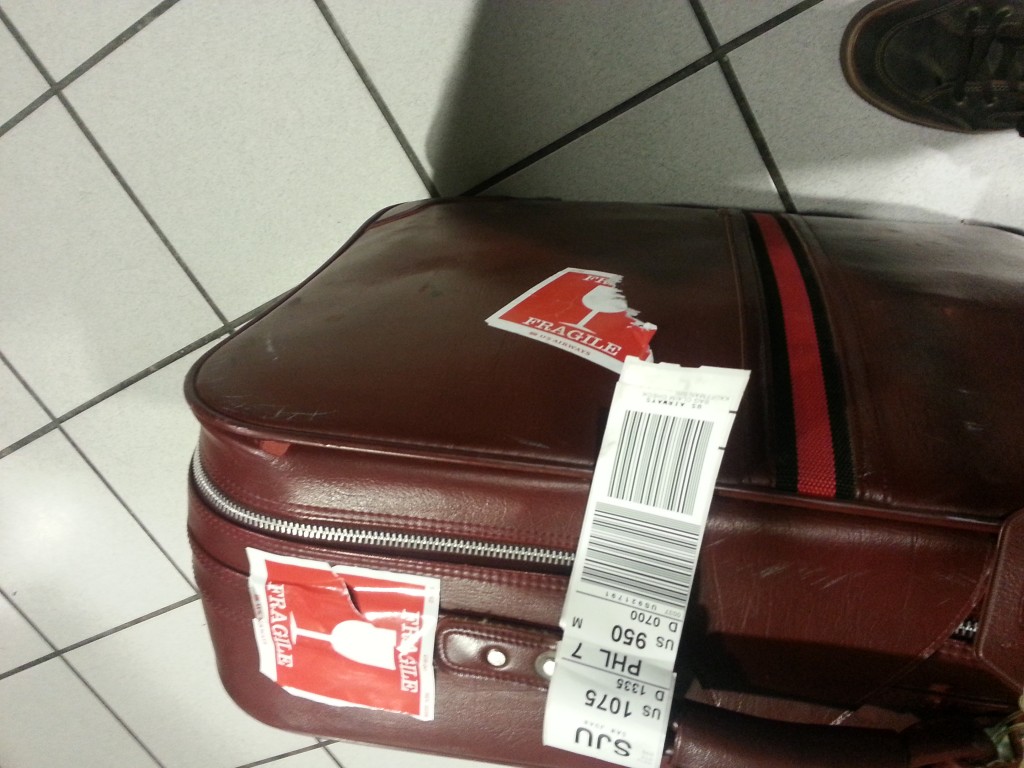 The luggage I lovingly call Big Red arrived in one piece as our first moving bag
We figured we would get into Rincon eariler even with the drive instead of flying to Aguadilla, and we did, arriving in Rincon about 10ish.
When we got into Rincon the gate and everything around it was covered in new growth.  It will take some time to cut it back.  I am planning to hit up Home Depot in the morning to get some supplies.
I will post more pics in the morning.  It has been a long day and I am posting this from my phone.