It has been a while since we explored Ponce. Known as the Pearl of the South, it is home to beautiful museums, grand architecture and an interesting history. It is also a little self-obsessed. One of the expressions about it is "Ponce es Ponce, lo demas es parkin'" which translates to "Ponce is Ponce, the rest is parking."
It is the 2nd largest (non-metro) city in Puerto Rico and named for Ponce De Leon. Leon means lion in Spanish and that has become the spirit animal of the city where you can see it as a design element in many things around town.
Britton, Summer and I left Rincon mid-morning with our friends John and Fran to explore it a little more. The first time we came to Ponce was on our honeymoon and you can read about that crazy time here. As far as touristy things in Ponce go, not a whole lot has changed in the 10 years that have since passed but they were fun to see again. We were, however, able to get a little more in depth inside the parque de bombas, the great plaza, the Armstrong-Poventud house, and the Don Q Museum also known as the Castillo de Serralles and we ended the day at the boardwalk of La Guancha.
Ponce has some awesome colonial architecture and is just beautiful to simply walk around.
Great Ponce Architecture!
The first stop was downtown to visit the Parque de Bombas and the church. The Parque de Bombas (the Pump Park) is the old firestation turned museum that is painted in a bright red and black. It looks almost circus-like especially because they had some pretty wild art displays inside.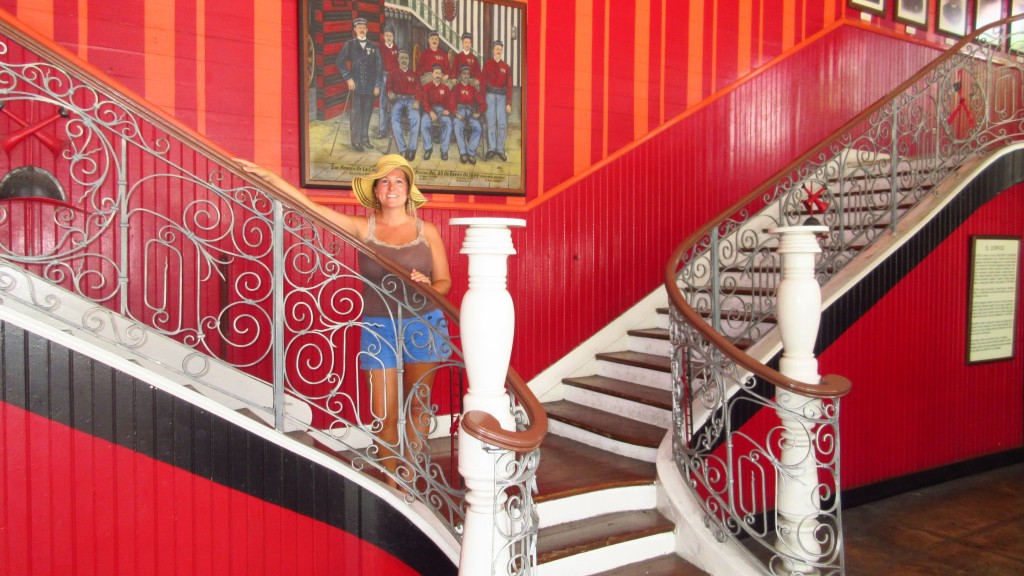 Inside the Parque de Bombas of Ponce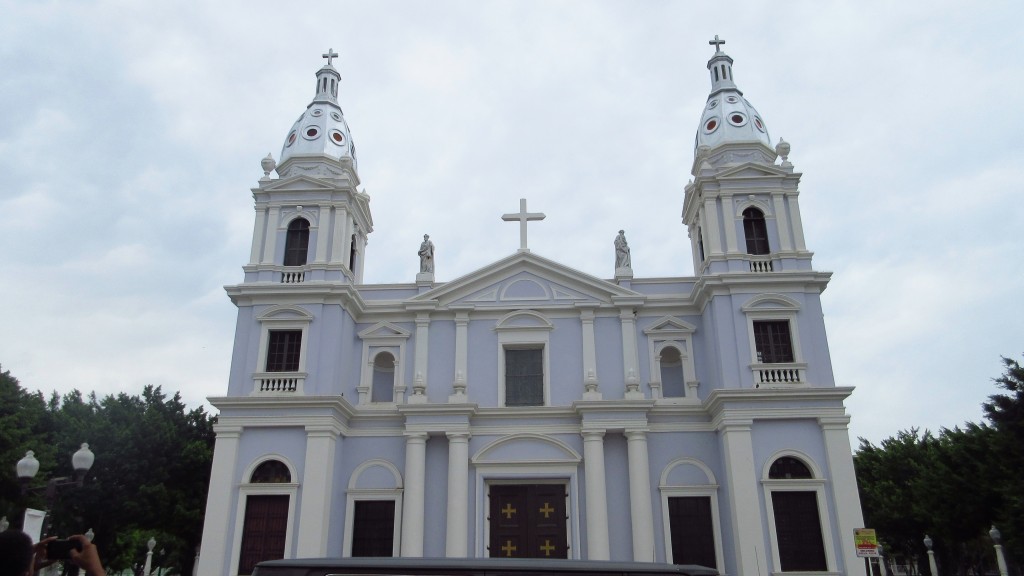 I kind of wanted to check out the inside of this lavender church, but it looked closed
As we were taking in the church we noticed this beautiful building and came in for a closer look: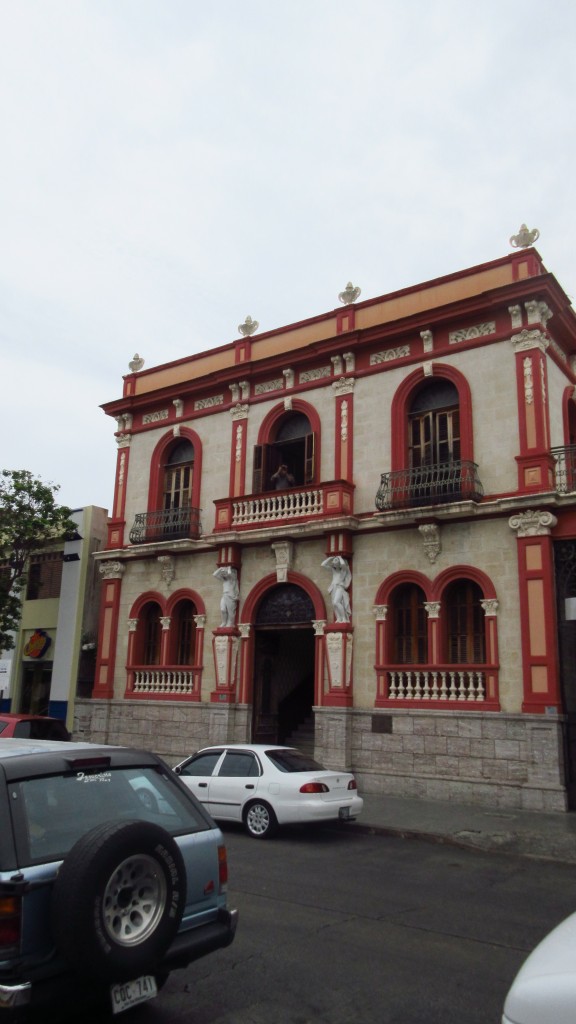 We saw that it was operated by the Institute of Puerto Rican Culture so we decided to go inside. It was a great museum called the Armstrong-Poventud Museum. There was a free and extensive tour which was super cool. We saw the old Fogon cooking room and how the husband and wife had separate but adjoining rooms (the husband's room was far superior). They had built the house right across the street from the church because that was a sign of being wealthy during those times (late 19th century). Many of the wealthiest people in Puerto Rico lived in Ponce throughout much of its history.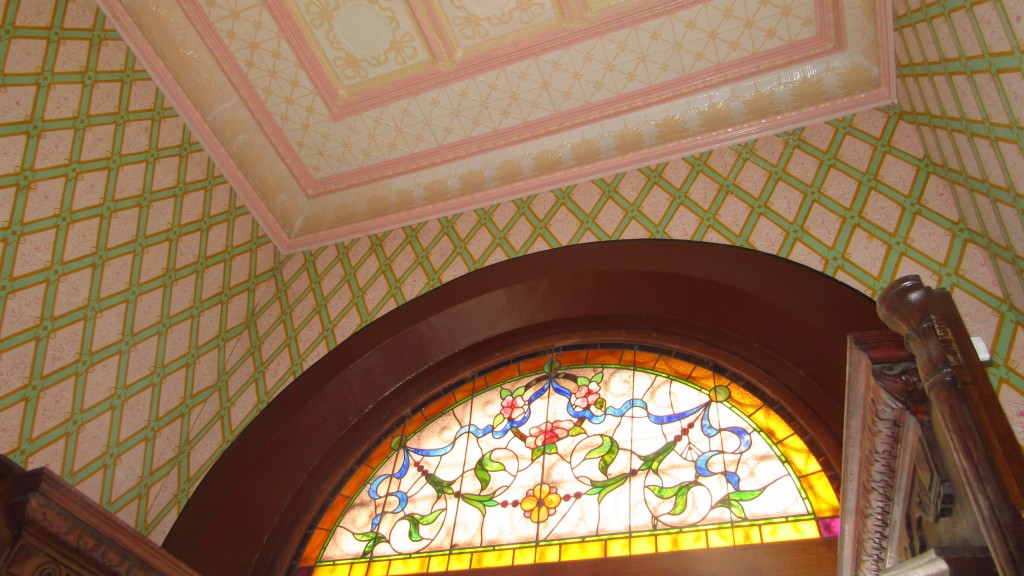 Tin ceilings and stained glass in the Armstrong-Poventud House
We had a quick lunch and also a coffee break and headed up to the Castillo Serralles also known as the Don Q museum.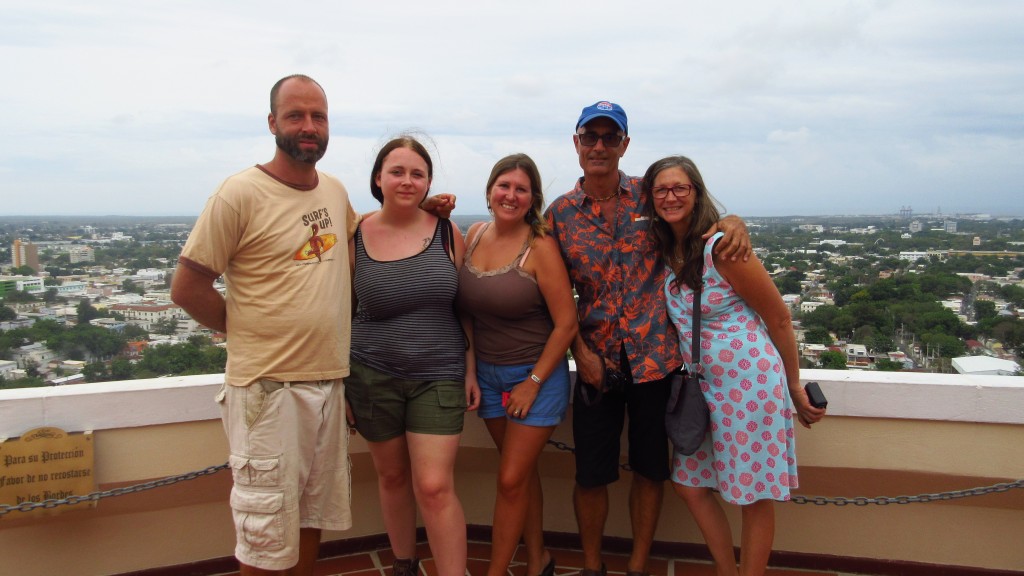 View overlooking Ponce from the Castillo Serralles with our group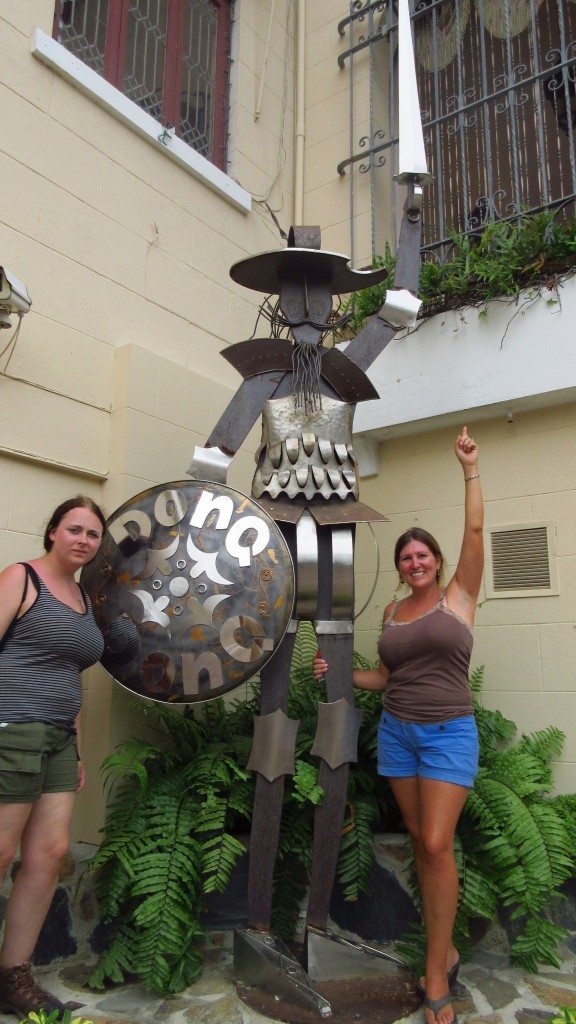 Don Q Rum is named for Don Quixote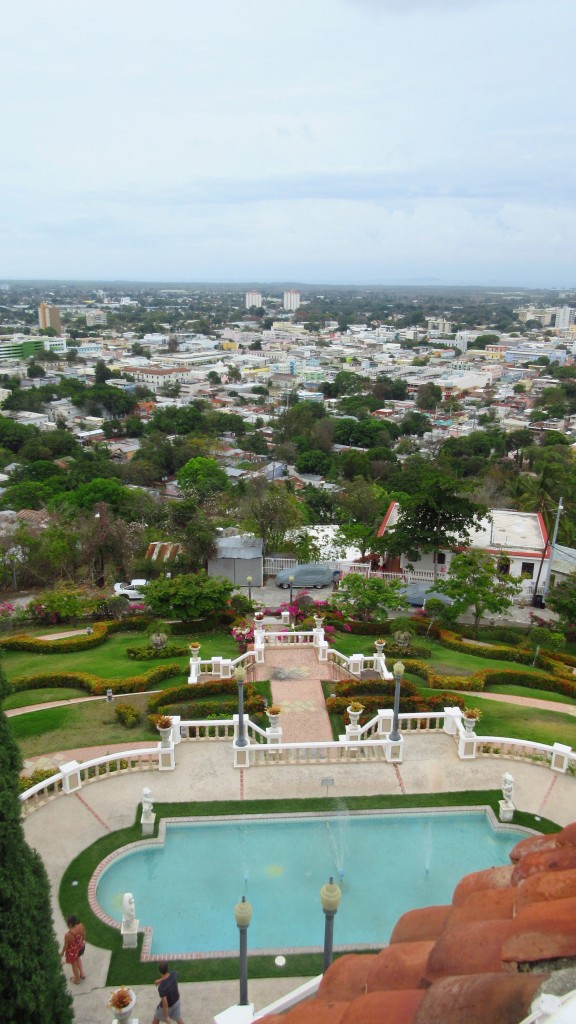 A pretty pool/fountain and gardens and the view all the way to Isla Caja de Muertos
The Castillo de Serralles is definitely impressive. To have been able to build a mansion of that scale during the midst of the Great Depression would have really been something. The history and importance of the sugar cane industry was also really interesting to learn about. I felt, however, especially since we had had such a great FREE! personalized tour in the Armstrong-Poventud house just prior that the tour of this huge building was pretty short, that the tour guide had done that tour way too many times and that we were missing a large part of the house.
At $8.50/person I would have thought the tour would have been a little more complete and would have at least included the gardens. Also, it seems like we were partially paying for an advertisement for their rum since the waiting room was also a bar and sold Don Q rums (For the price of admission we could have bought a lot of rum -haha!). None-the-less, it was worth doing once and when we were here on our honeymoon 10 years ago it had been closed, so it was nice to finally be able to say we saw it.
Finally to end our great excursion into Ponce we went to La Guancha, a boardwalk area. People were buying bags of fresh sardines for a dollar to toss to the tarpon fish below and the seagulls above.  We enjoyed walking up the pier and the weather cooperated by staying nice and cool and overcast.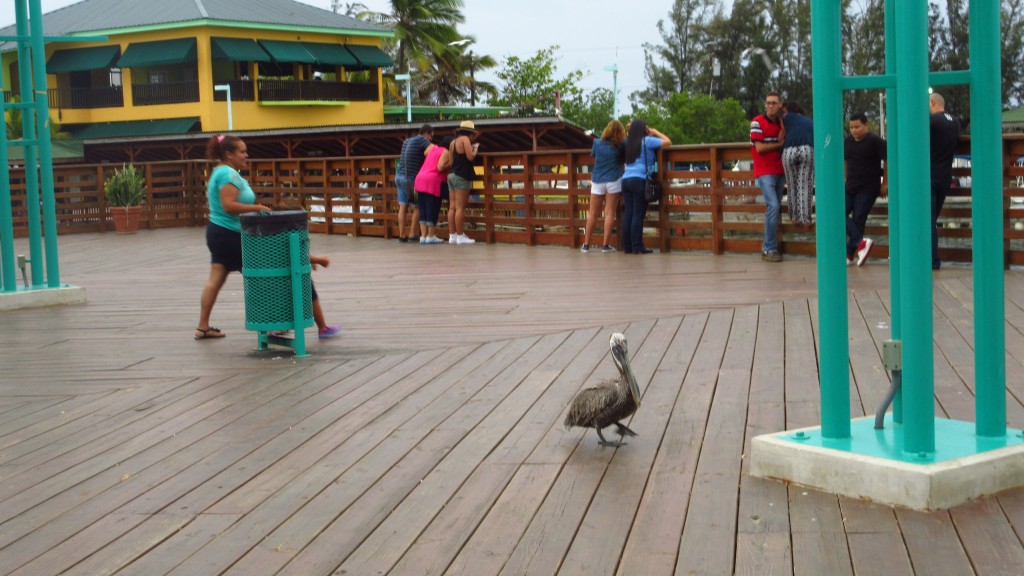 A friendly fearless Pelican on the pier
Tarpons and seagulls ready and waiting for sardines
We had a great day in Ponce but are glad to be back to our home sweet parkin' in Rincón

.