It is about 8am and it is negative 15 degrees Fahrenheit (negative 26 Celsius)! That is arctic Colorado weather! Kitty usually sleeps outside, but we took him in to sleep in the laundry room last night because it was so cold. The people on the news kept saying to take pets in, that it is so cold it will freeze human skin within a few minutes, so we were pretty worried about the chickens.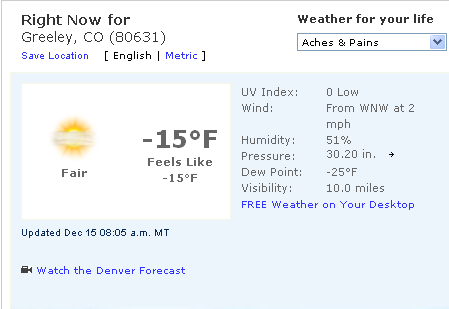 I boiled some water this morning and took it out to them and they were just fine. They were not moving much to conserve energy and the black one had frost on her feathers. I think the leghorn has frostbite on her comb, but they were happy when they heard the ice crack as I poured the hot water into their dish. The high today is only supposed to reach about 10 degrees, so the water will freeze again soon!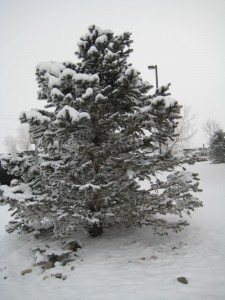 When I was bringing water to the chickens, Schnoodle ran out with me to go to bathroom (our yard that is). As I was walking back to the house, she just stood there on three legs. I thought maybe she was standing awkwardly as she peed, but she wouldn't move. I had to coax her back in, but she was slow and looked  like she was in super pain. I think she might have arthritis in one of her back legs, and they say arthritis is more painful when it's cold (low pressure).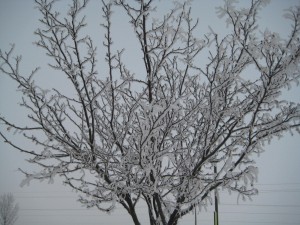 As I was coming to work, my car started slowly and the road conditions weren't too bad until I tried to get up onto "O" Street from 25th Ave. My car slid around and let out a bunch of steam/smoke as I gunned it up there. As I walked from my car into the building, the contents of my nose froze as well as my hair that was still slightly damp from showering. All of this is to describe that it is frickin' cold!!! Puerto Rico, you are looking especially lovely today!