We figured it might be a good time to post some updates on the progress we have made on various projects that we've written about.  Looking back it becomes apparent that we have made quite a bit of progress!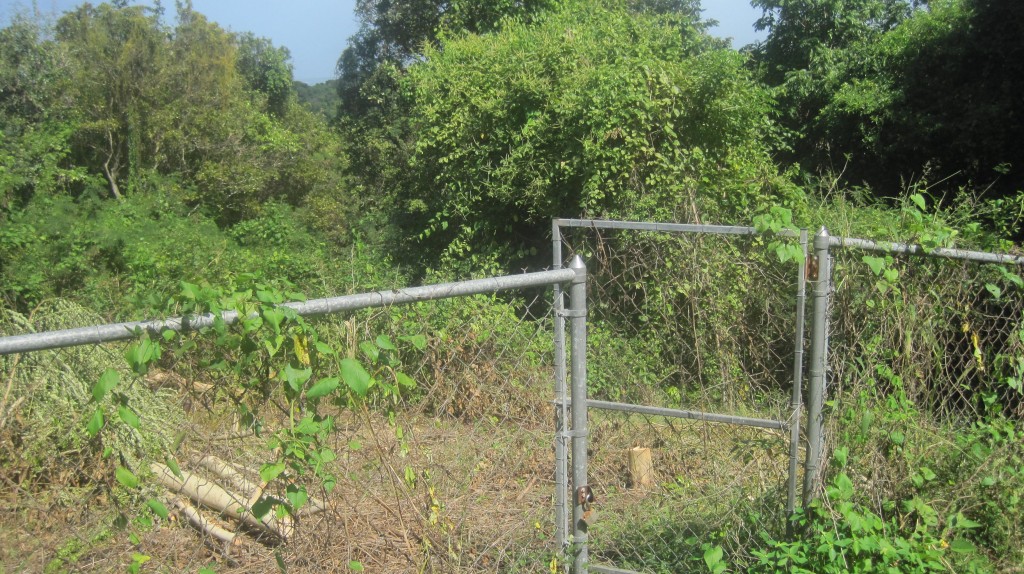 Overgrown -Shortly after we moved here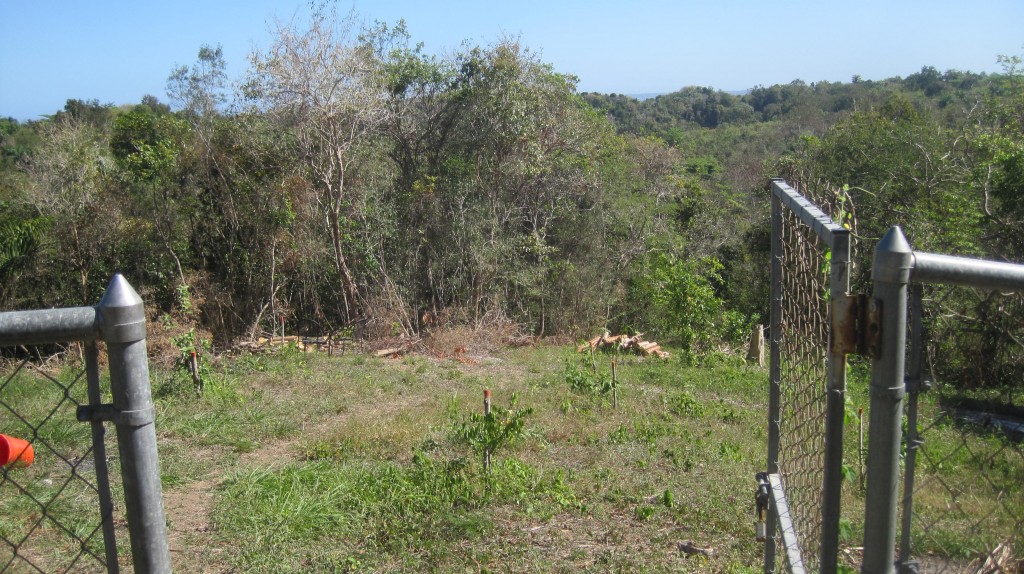 Cut Way Back -Now

There are quite a few royal palms, mango and almond trees hidden in the background that we are still working to uncover.  Huge beautiful trees that are simply buried by all the growth.  Below is a picture of a small royal we finally got to after taking down countless other trees that sprung up over the years.
The area that is over grown is super cool to walk around because you get inside the jungle and under the canopy.  We aren't going to continue cutting down too much further except to expose some of these hidden gems.  We want to keep the forest in tact as much as possible and make pathways thru it, plus some plants and trees we want to grow thrive on the shade.  The turkeys will like it there too.
Turn the sound up to hear all the birds/sounds!
The gardens we have planted all seem to be doing pretty good.  The lettuce is doing well and we've been able to start eating it.  The giant pumpkins we planted are flowering and growing all over the place.  The amaranth is just now starting to take off and the corn seems to like it here.  Pretty much everything is growing that we have tried.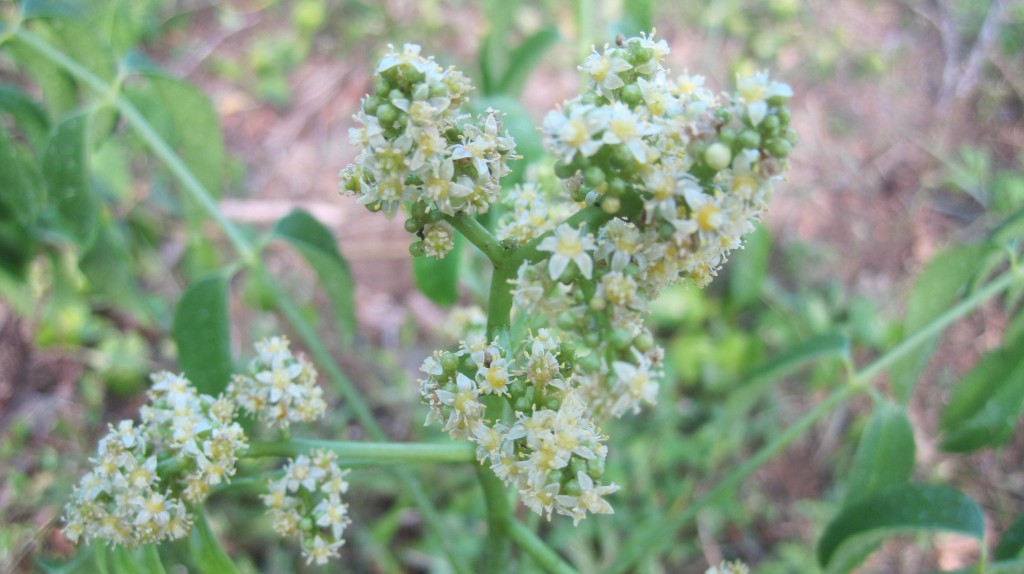 Jobo Blossoms
We also finished up the coop and moved all the chickens into it.  They have lots of room.  Cassie and I also decided to build a porch on the front so we can sit down after working in the yard.  It is nice to have somewhere flat and shaded to park some chairs.  We've gone full hillbilly.  I just need a banjo.
Almost all of the chickens are doing good.  I say almost because there was one incident where our little friend Mohawk got taken by…A hawk.  Maybe we should have named her "Lesshawk"? Polish hens are well known as being 'hawk bait' because they have poor eyesight especially from above.
We had been letting the chicks out and they were foraging for food behind the coop.  We were sitting on the deck and out of nowhere a large red tailed hawk swooped down at the chicks.  Most of them ran, but poor Mohawk didn't run.  Mohawk: "Huh, where did everybody go?"
Lesson learned.  It's too soon to let them out.
I think the hawk is going to be the most formidable opponent to our chickens.  We want to let our roosters grow up as we have read that while a red tailed hawk might attack a full sized hen, it would have to eat it on the ground.  The roosters would attack the hawk.  So it might be a deterrent.  The other option is to make a chicken run but we really want to free range them.  We hope that when the chickens are full size, the hawks won't prey on them (often).  I might need to scare them off with some firecrackers and other assorted toys (R/C airplane?).
We did get a few roosters and one that is a Jersey Giant and should grow to 10lbs +.  Google them, they are HUGE birds.  I mean…Huge.  Hopefully it isn't too mean to us..lol.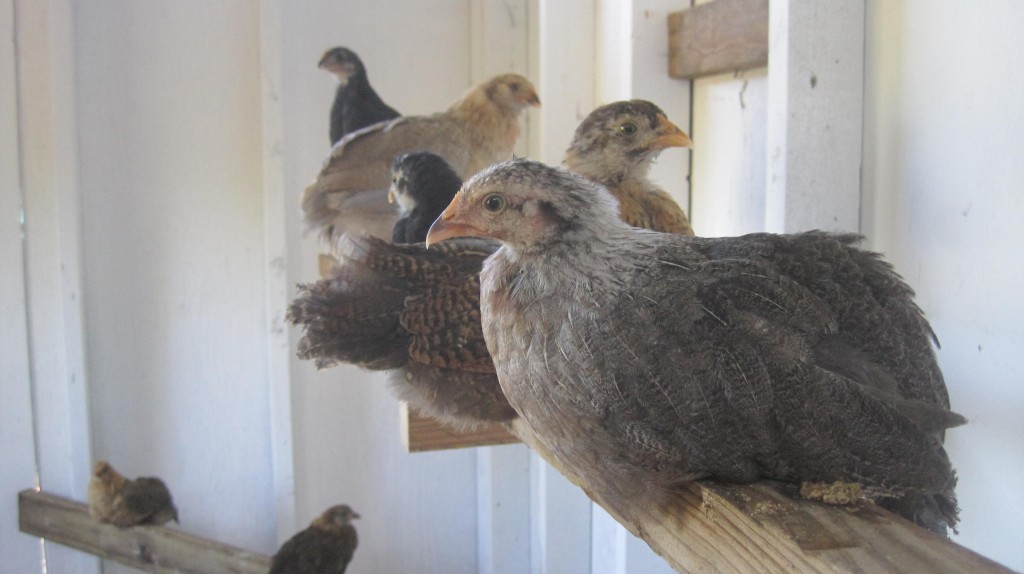 Chicks Roosting in the Coop (Chicken guessers, what breed is the front chicken?(hint: 5 toes)
All in all things are shaping up as we planned and we are having a lot of fun in the process.  We have lots of mangoes falling on the roof of the cabana and can't wait until they are fully ripe so we can start eating them!  Spring in the tropics is much like the warmest days back in CO except that you will never be surprised by a random winter blizzard.
We bought a lawn mower to help keep things under control.  I do think I'll need a riding mower someday but we will see how it goes.