In this month's issue of El Coquí of Rincón, there were quite a few old vintage photos of Rincón and its residents back in the 60s, 70s and 80s. It made me think how cool it was back in Vintage Rincón. And while we can't go back to those days, we can recreate it somewhat in our photography.
I found this really cool site called Pixlr-O-Matic. It is like the Hipstamatic/Instagram app you can buy to make modern digital photos look vintage, but it is completely free and on the web. So I played around with a couple of pictures. I think they turned out cool, and I might use it again from time to time!
Here's an example.
The before: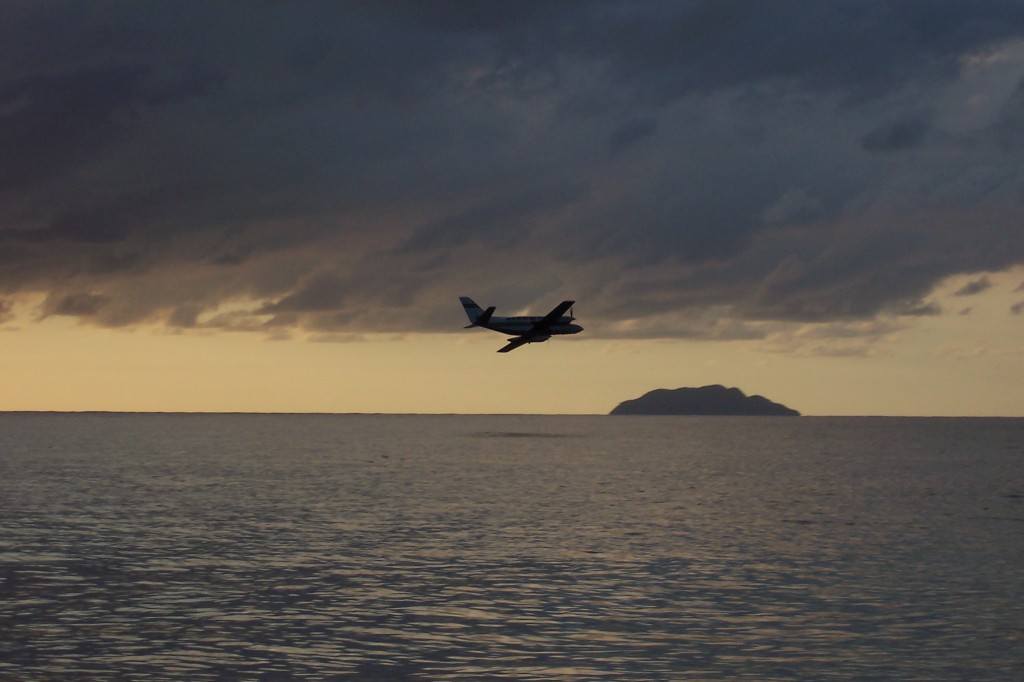 A picture we took in Rincon a couple of years ago of an airplane buzzing the water with Desecheo Island in the background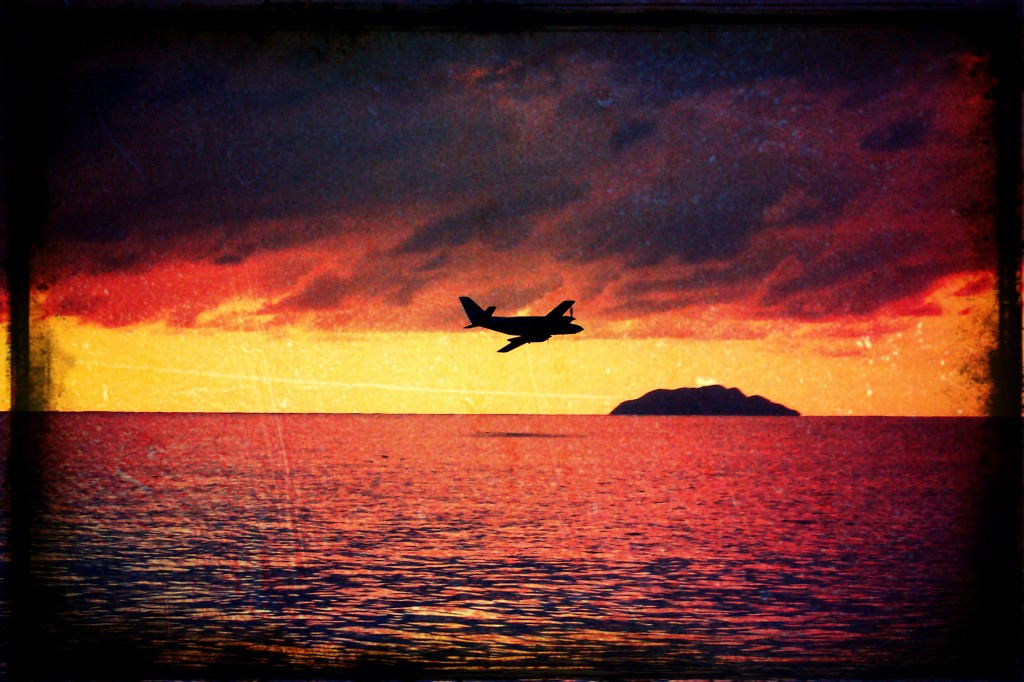 And after- a Vintage Rincón shot! I think it looks way cool!